Explore the Secret Garden of England
Wide open landscapes, painted skies, nights under the stars, chalk-lined bays and cliff top castles; welcome back to Kent, the secret Garden of England.
From our miles of footpaths and cycle trails, to our legendary castles, local produce and welcoming country pubs, it's time to step through the garden gate and discover Kent's hidden gems for yourself. Whether you're in search of blissful peace and a sense of wilderness, a chance to recapture those family memories, or a luxury break; whatever your adventure, with Kent's plethora of safe and spectacular places to visit this summer, there's no better place to unwind. So when you're ready, we're ready. 




Get away from it all with our awe-inspiring open spaces (seriously, take a look at our video if you don't believe us), hidden gems, villages and cottages away from the hustle and bustle of the city. Grab a taste of adventure and hike, bike and surf your way through the summer, all before tickling those taste buds with our ridiculously large range of local produce.
Discover legends and heroes on the trails of our famous faces, from top chefs, to kings, queens, authors, painters, and even a villain or two. Reap the rewards and treat yourself to the ultimate R&R retreat (come on, we all deserve that) with vineyard visits, luxury stays, afternoon tea and retail therapy.




Or why not truly reconnect with the family, away from Zoom calls, dining table desks and homeschooling? Pack up the kids and prepare for (locally produced) ice cream smiles and a lifetime of family memories.
As we prepare to stretch our legs and head out on our Kent adventures, we're realizing just how lucky we are to have such magnificent landscapes and countryside right on our doorstep, reminding us to #RespectProtectEnjoy them more. Fancy joining us? Take a look at our guidelines for enjoying Kent, and getting the most out of your stay right here in your very own Secret Garden of England... 




Our top suggestions for enjoying Kent safely...


Travel safely
If you're travelling to or around Kent by public transport, be sure to check before you travel and familiarise yourself with the guidelines our transport partners have put in place to keep their customers and staff safe.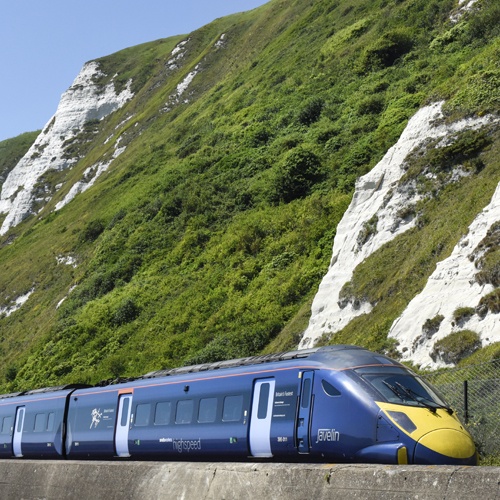 From the extra steps they are taking to keep their customers safe, to what you need to know before you travel, be sure to check Southeastern's latest guidelines and advice on travelling safely this summer.
Traveling with Arriva  is easier than ever. Plan your journey, track your bus in real-time, buy, store and activate tickets all in on one handy app. Search Arriva UK Bus app in your app store which is free to download or visit www.arrivabus.co.uk/app. You can also plan your journey, buy tickets and check out the latest news and offers online at www.arrivabus.co.uk. All Arriva buses and workspaces are COVID-19 secure. To find out more please visit www.arrivabus.co.uk/coronavirus/coronavirus-safer-travel   
Stay Safe When You Travel with Stagecoach
When you're visiting Kent's attractions, walking and cycling are encouraged but if you travel by bus, please follow the guidance set out in Stagecoach's video to make sure you travel safely on their services so you can travel with confidence.