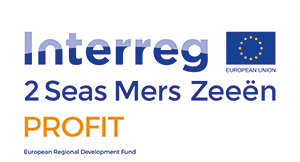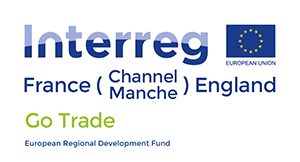 European Funding -supporting innovation & cross border working in Kent for tourism cooperation with partners overseas
What Is Interreg?
Interreg is a European funding initiative founded in 1989 with the aim of supporting cross-border, transnational and inter-regional co-operation between different European Member States. The Interreg programmes have been and will continue to be a key vehicle for local authorities and organisations to work with EU partners on projects of common interest. Visit Kent is eligible to participate in two cross border programmes. the INTERREG VA 2 Seas programme and the INTERREG France Channel England programme (the two programmes under which our current projects are funded).
Through cooperating with partners overseas, Visit Kent seeks to not only boost the tourism industry in Kent, but to ensure that visitors enjoy and benefit from their visit in order to encourage repeat visits in the North Sea, 2 Seas and cross Channel area. Two of our most recent Interreg projects, Profit and GoTrade are being delivered in partnership with partners in England, Netherlands, Flanders and the France under the above programmes.
Interreg VA 2 SEAS Cross-Border Cooperation Programme 2014-2020
PROFIT PROJECT
Visit Kent Ltd has been awarded €355,000 share of a project worth approximately €1.7 million (ERDF) that is focusing on BIG DATA FOR SMALL BUSINESSES in the tourism sector. Over the next three years, through the INTERREG PROFIT project, we have a unique opportunity to combine data from businesses, local and national government departments and the wider supply chain to create more knowledge and intelligence about the customer in the destination.
Competitiveness in the future is about combining our strengths and learning about what makes our destinations unique. Businesses of all sizes need a better understanding of their customers and this involves having a much wider range of information regarding consumer behaviour. This project will help you to take better, informed decisions in the future.
The partners working with Visit Kent Ltd include Westtoer (Belgium), Visit Essex (UK), Pas de Calais Tourisme (France), International Social Tourism Organisation (Belgium), Chamber of Commerce Opal Coast (France), HZ University of Applied Sciences (Netherlands) and Impuls Zeeland (Netherlands).
The PROFIT project will enable us to guide SMEs to become more innovative and take advantage of the available resources. Over the next three years, a series of activities and tools, including a vibrant and dynamic personalised dashboard of information that will offer SMEs a significant competitive edge. There will also be coaching and training to enable pilot SMEs in Kent to capitalise on opportunities that emerge.
For more information, please see the following video of the project's Kent launch below or go to the INTERREG 2 SEAS website.
For further information go to the PROFIT project website - www.profittourism.eu
For more information, please see the following video of the project's Kent launch below.
Interreg VA France (Channel) England Programme 2014-2020
GoTrade Project
Visit Kent Ltd has been awarded €168,143.58 share of a project worth approximately €3.8 million (ERDF) that will open up opportunities through targeted tourism promotion and tailor-made business support for market traders. Headed up by Gravesham Borough Council, the GoTrade project, which stands for Growth of the Visitor Economy through Traditional Markets, Employment and Skills, will last just over three years.
The main aim of the project is to increase visitor footfall across a number of town centres throughout the partnerships area, by enhancing the visitor experience of traditional markets.
The Interreg France (Channel) England (FCE) Programme is a European Territorial Cooperation programme that aims to fund high quality cooperation projects in the Channel border region between France and England. It focuses on a range of specific objectives including supporting innovation, improving the attractiveness of the FCE area and developing low carbon technologies. The Programme has a total of €223 million of ERDF funds to distribute by 2023 and is managed by Managing Authority Norfolk County Council.
The Programme operates within a clearly defined eligible area, covering the South and East Coasts of England from Cornwall to Norfolk, and the North Coast of France from Finistère to Pas-de-Calais.
Project Partners:
Lead Partner: Basildon Borough Council (UK)
Great Yarmouth Borough Council (UK)
Castle Point Borough Council (UK)
Gravesham Borough Council (UK)
University of Greenwich (UK)
National Market Traders Federation
Town Centre Partnership Company Ltd - Great Yarmouth (UK)
Visit Kent (UK)
Agence d'urbanisme et de développement Pays de Saint-Omer Flandre (France)
Communauté de Communes du Pays de Lumbres (France)
Ville d'Amiens (France)
Ville de Louvigné du Désert (France)
Pas de Calais Tourisme (France)
Chambre d'Agriculture du Nord-Pas-de-Calais (France)
Ville De Caen (France)
Office de Tourisme et des Congrès Caen la mer Normandie (France)
Download the latest GoTrade newsletter. 
Press release from GoTrade launch event – 6th March 2018 – Gravesend Market
More information about the Programme can be found at https://interreg5a-fce.eu/