Astoundingly beautiful stately homes and country houses abound in Kent, so why not explore them? 
As well as the residences of Sir Winston Churchill and Charles Darwin, you'll also find a few lesser-known treasures which have their own surprises in store.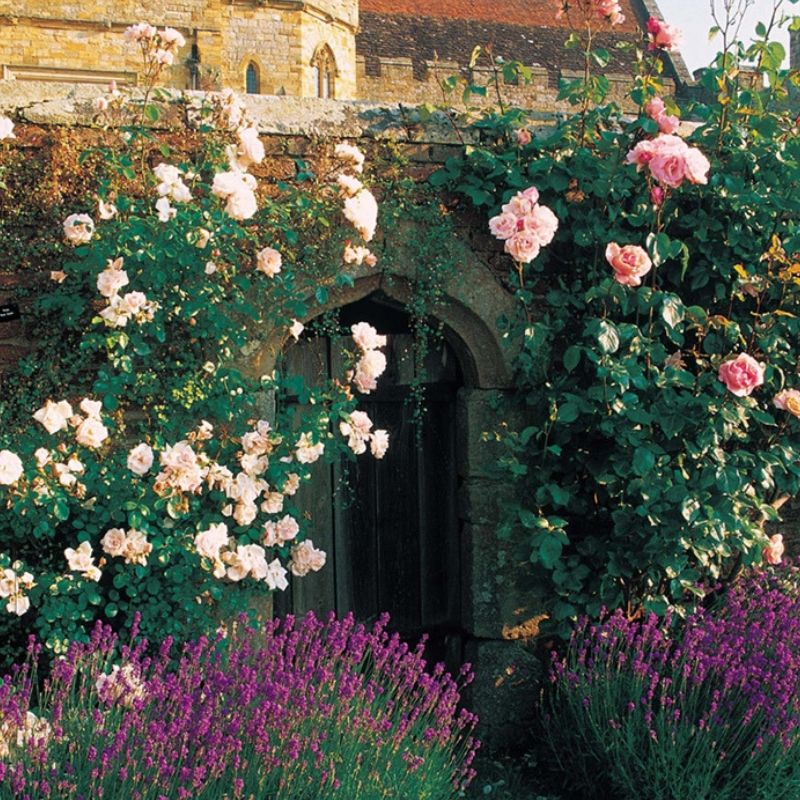 Penshurst Place
Step into a beautiful depiction of the Tudor era at Penshurst Place. This fortified manor house - home of Viscount De L'Isle - exudes 650 years of history from its ancient wood panels and heraldic crests. The 11-acre walled garden is kept pristine and laid out as it would have been in Elizabethan times, giving you a true feeling of the days gone by. Once used as a hunting lodge by King Henry VIII, the house now features luxurious state rooms, which have made appearances in popular TV and film productions. With it's regal beauty, you will feel like royalty whilst touring the intricately decorated rooms. Peruse the picture perfect Penshurst Place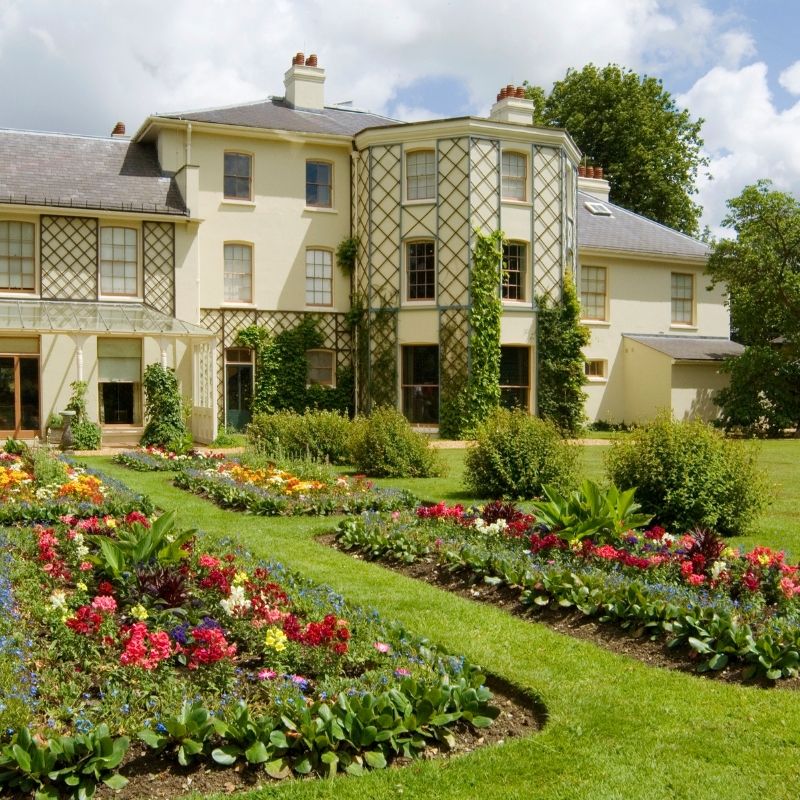 Darwin's Down House
Get a glimpse inside the home - and mind - of one of England's greatest scientists, Charles Darwin, at Down House. See the study where he wrote The Origin of Species, and a replica of his cabin on HMS Beagle. After, take a trip to the hot-house where you can encounter his famous carnivorous plants. Visit a recreation of Mr and Mrs Darwin's bedroom, where he observed nature and his experiments from his window. Why not jump into the action? Channel your inner explorer and dress up as Charles or Emma Darwin using clothes from their dressing closet, then head down into the colourful gardens to get some fresh air. It's makes our natural selection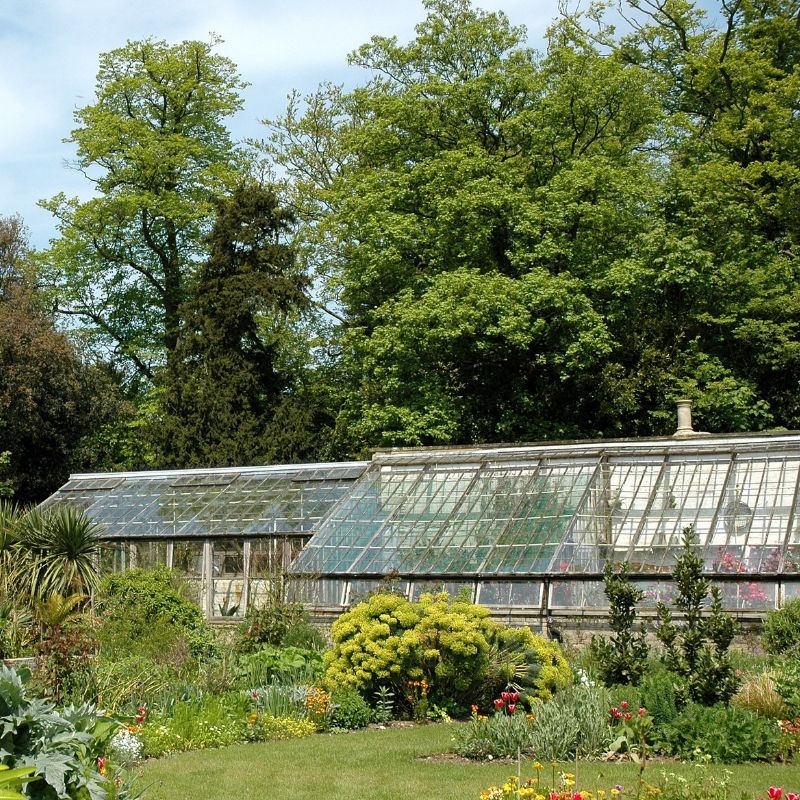 Quex Park 
This hidden gem is situated in over 1,800 acres of lush scenery, adjacent to the stunning Kent coast. One of Quex Park's best known visitor attractions is the Powell-Cotton Museum. Learn about exotic wildlife with a view of their natural habitats through one of the most impressive Natural History dioramas in Europe. Visit the quaint and beautiful mansion, the previous home to the Quekes family, who prospered from the extensive wool industry in Kent. Quaint Quex Park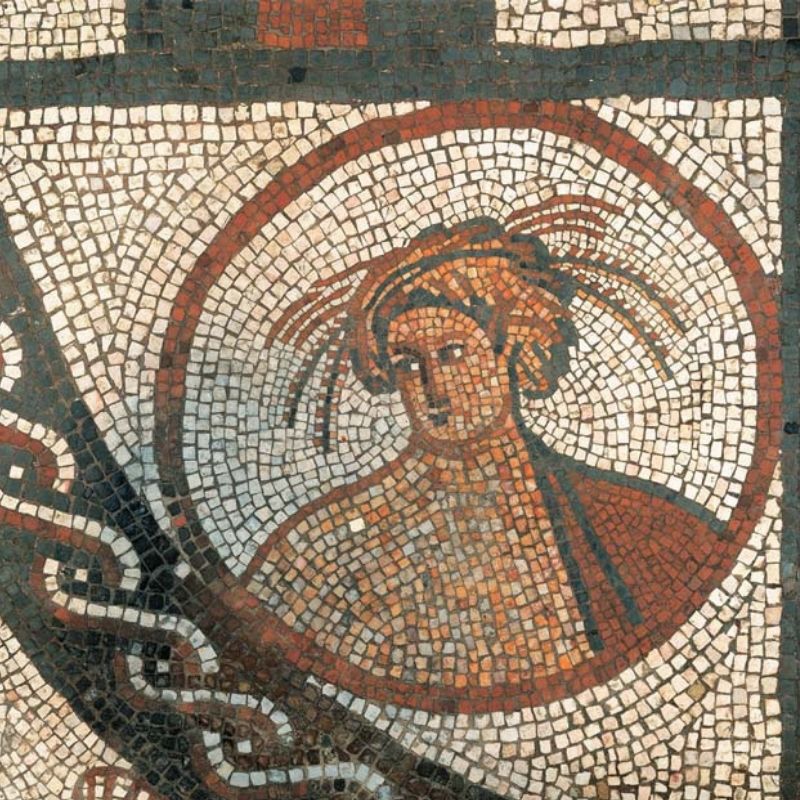 Lullingstone Roman Villa
One of the best preserved Roman ruins in England, Lullingstone Villa will transport you back to the Roman times. With its wonderful displays of ancient artefacts and captivating stone foundations, delve into the historic ages with costumes, fascinating fact boards, traditional board games from the period and much more. You can enjoy an amazing day out in any weather under the protective canopy, so you can admire the marvellous mosaics and intriguing wall art to your heart's delight! Roam a Roman Villa 
Knole House
This house oozes style and grandeur with its captivating collections of tapestries, textiles, furniture and silver furnishings of the King's room, proudly attest to Knole's prosperous past. Peruse the scintillating show rooms and 15 of the newly-conserved historic rooms, then venture outside to breathe in the crisp fresh air at Knole Park. With over one thousand acres of surrounding parkland, look out for the 350-strong wild Sika and Fallow deer herd. If you're feeling more adventurous, you can always cycle through the park to make the most of the gorgeous Kentish views. Taste of luxury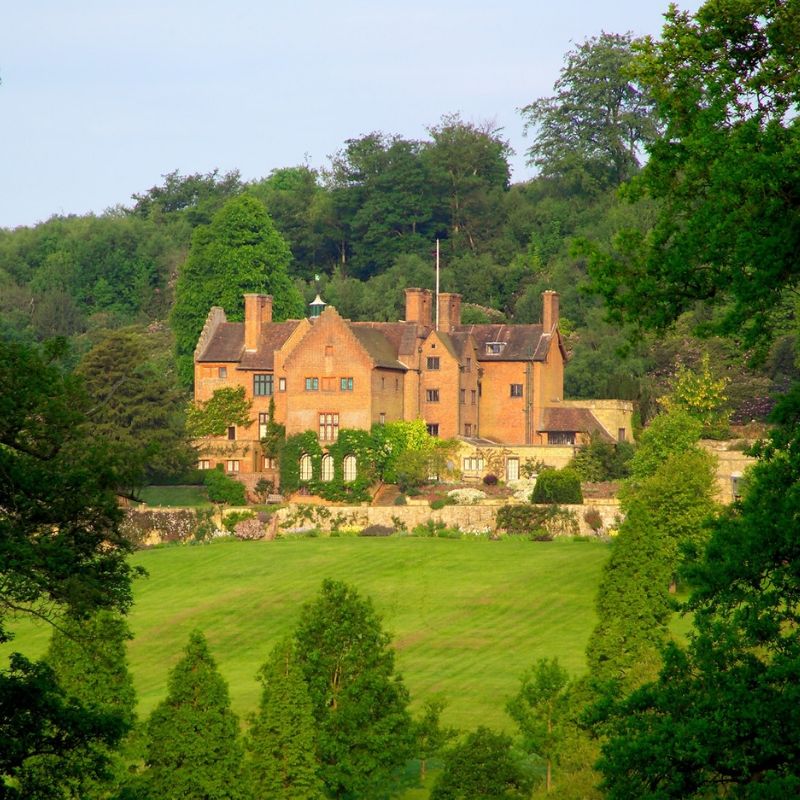 Part Of The Family
The family home of Sir Winston Churchill welcomes you to an extraordinary day out at Chartwell. With many treasures and trinkets of the much-loved politician to explore, you can get to know the family-orientated side of the former Prime Minister. Personal mementos, pictures and books belonging to the family decorate the home, as if they were still living there. An avid painter, you can view some of Churchill's artwork at his Studio at Chartwell. After roaming the halls of the house, why not take a trip out into the sunshine and amble down the trails of the wide woodland. Then, head down to Quebec house for a more intimate look into General Wolfe's great victory. Then enjoy a few light refreshments in the Coach House, before heading out into the great outdoors for a walk around the delightful gardens.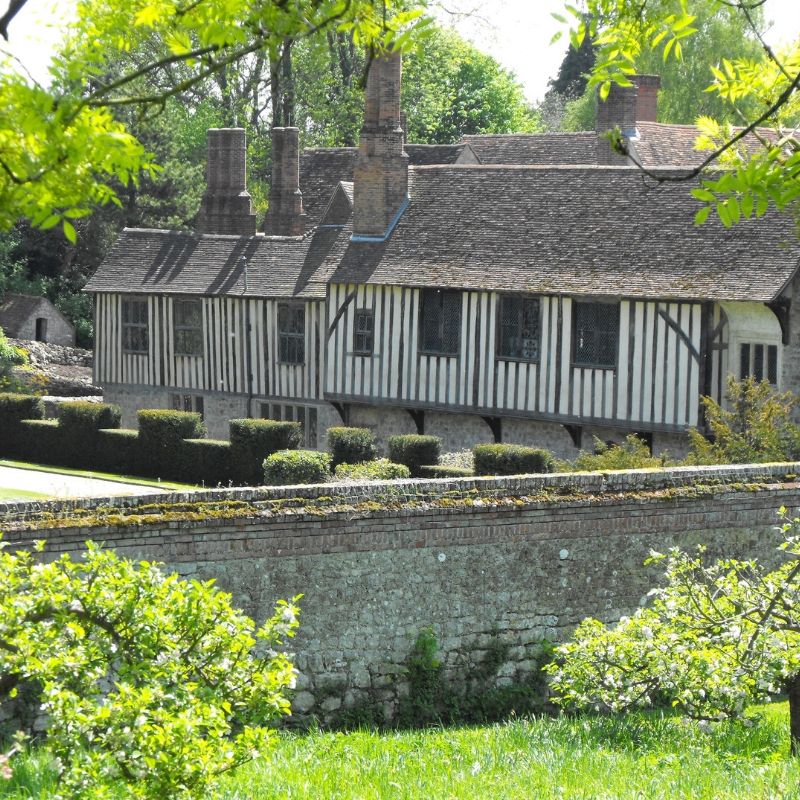 Ightham Mote
Nestled on its own small secluded island this 14th-century timber-framed manor house is simply charming. Previously owned by Medieval Knights, courtiers to Henry VIII and high-society Victorians, Ightham Mote has a touch of class. With extensive land on the estate and a gorgeously serene garden, there are plenty of places to explore. The owners prefer to think of Ightham Mote as showing a living 'blog', highlighting the changing fashion and needs of its owners rather than just a show home. So, if you're ready for some time travel, journey through 700 years of history at this interesting home. Live through the history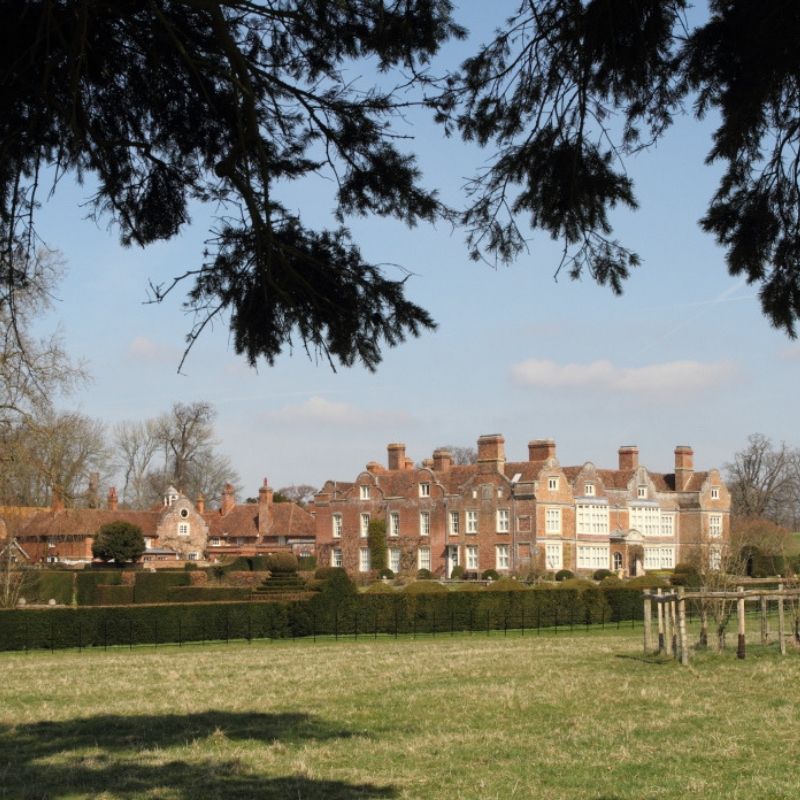 Godinton House
Set in 12 acres of magnificent countryside, dive into the Godinton House's illustrious Jacobean history. Then explore the unique carvings, furniture and porcelain collated by those who have lived there. Feeling a bit peckish? Head to the Billiard room where you can taste delicious home-made cakes and relax whilst sampling some delicious refreshments. Stroll through the elegant and tranquil rooms, taking in the intricately detailed decor that has stood the test of time. Then wander round the vivid rainbow of flowers in the tranquil gardens. A home away from home