We are a boutique, family-run vineyard nestled in the heart of the Garden of England. We are passionate about growing scrumptious fruit and producing unique and delicious English wines with integrity.
Our four acre vineyard is situated just north of Folkestone on the Kent North Downs, with fabulous views over the English Channel to France. We grow Pinot Noir, Pinot Meunier, Chardonnay, Bacchus, Dornfelder and Rondo grapes in the wonderful chalky terroir, which is very similar to that found in the Champagne region of France. All our wines are made from only the grapes grown by us here at Terlingham.
Three years ago we embarked on the exciting journey of using exclusively natural farming techniques and producing natural wines under the knowledgeable and enthusiastic guidance of our winemaker, Kobus Louw. Our third year went exceptionally well, with a record yield, no disease and absolutely minimal harm caused to our vineyard and surrounding environment due to our natural farming methods.
A great deal of time, effort and love is poured into the cultivation of our vines which in turn make the beautiful grapes that go into our wines. We can pick and choose the exact grapes we harvest, when we harvest them, how we press them and exactly when the optimum time is to bottle our wine. Because of this, each harvest produces exciting and varied wines, each with a unique character and its own story. This is a true luxury for us and we believe it's one of the reasons our wines are so special!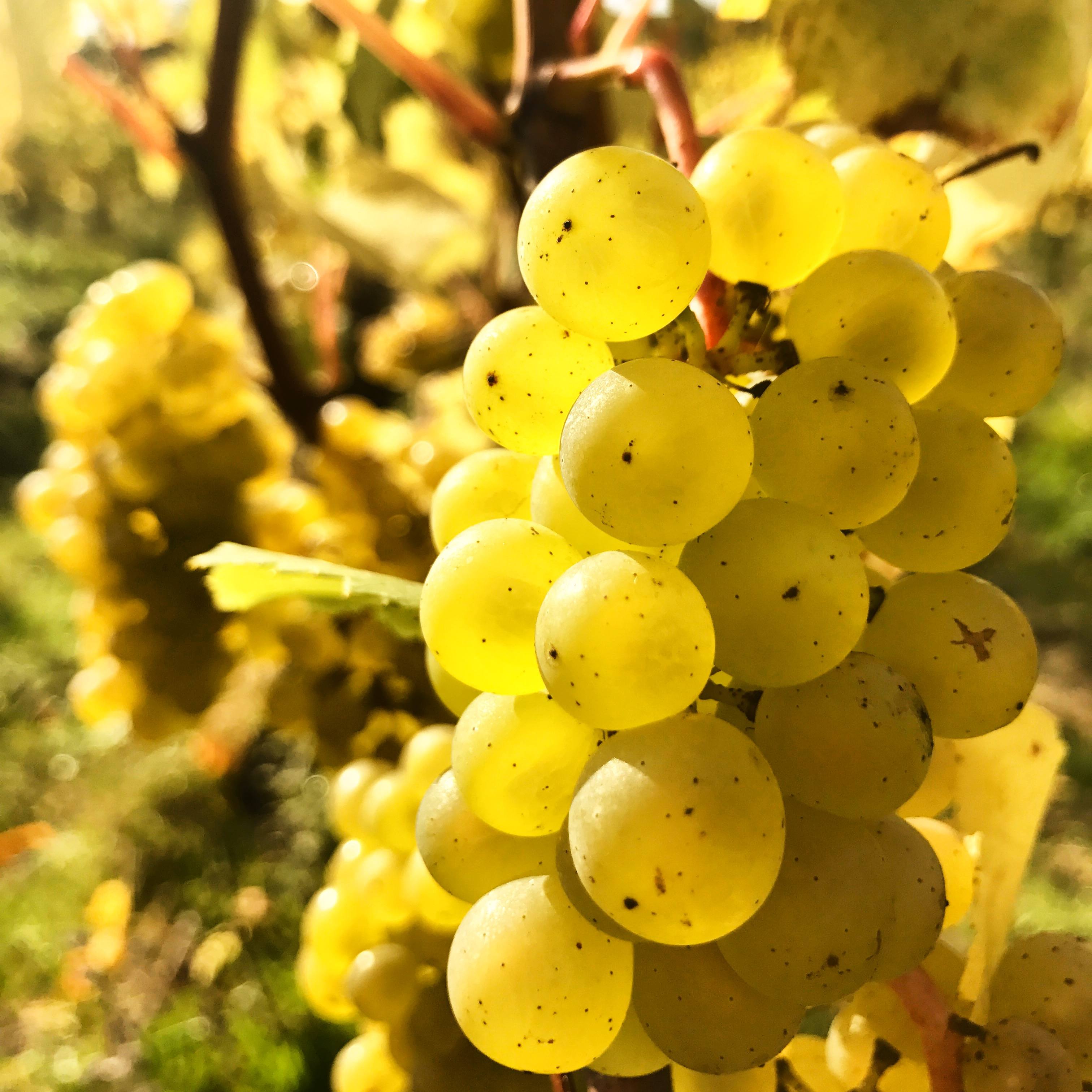 Opening Times
We love sharing our vineyard and wines and invite you to join us for a unique vineyard walk and tasting experience (by appointment only). The vineyard walks and tastings are £25pp and group bookings are available.

The day starts with an introduction to our traditional and natural wine making processes where we show you how we cork, cage and riddle all our wines by hand. We then take you on a short walk through the vineyard and give you a behind-the-scenes view of how we grow our scrumptious fruit using natural farming methods.
The tasting is held in our vineyard marque overlooking the English Channel and includes one of our delicious sparkling wines and two of our delightful still wines. We then complement the tasting with a selection of cheeses and artisan breads along with another glass of wine of your choice, finished off with a tea or coffee and a slice of our cake of the day.
Please visit our webpage for more information and to book or send us an email (terlingham.tastings@gmail.com)
Address
Terlingham Lane
Hawkinge
CT18 7AE