Kent's Blue Flag Beaches
Sophie Hewitt
22nd May 2019
The results are in and Kent's sweeping coast is blessed with not one, not two, but 10 Blue Flag beaches!
When it comes to beaches, the Blue Flag award is the internationally recognised ultimate stamp of approval when it comes to cleanliness, water quality and just overall splendidness - so we're delighted to be flying so many flags high along Kent's sweeping coastline!
Secluded spots, sandy bays and family-friendly beaches all make our shortlist, and there are even a few you might not know about yet (perfect for avoiding the summer crowds...). So plan your next coastal break right here - all you need to worry about is which beach to start with!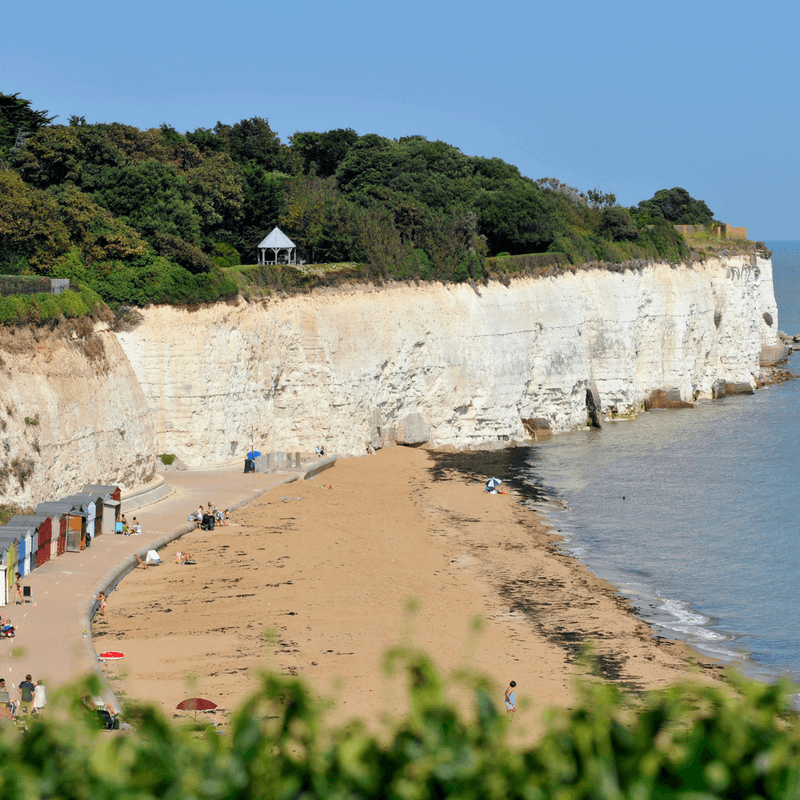 Just next to vibrant Broadstairs town, this sandy shore offers a glorious escape from the hustle and bustle of city living. Sheltered sands edged by impressive white cliffs give Stone Bay the air of a secret bay, without having to stray too far away from the convenience of cafes, restaurants and shops in Broadstairs. Step onto Stone Bay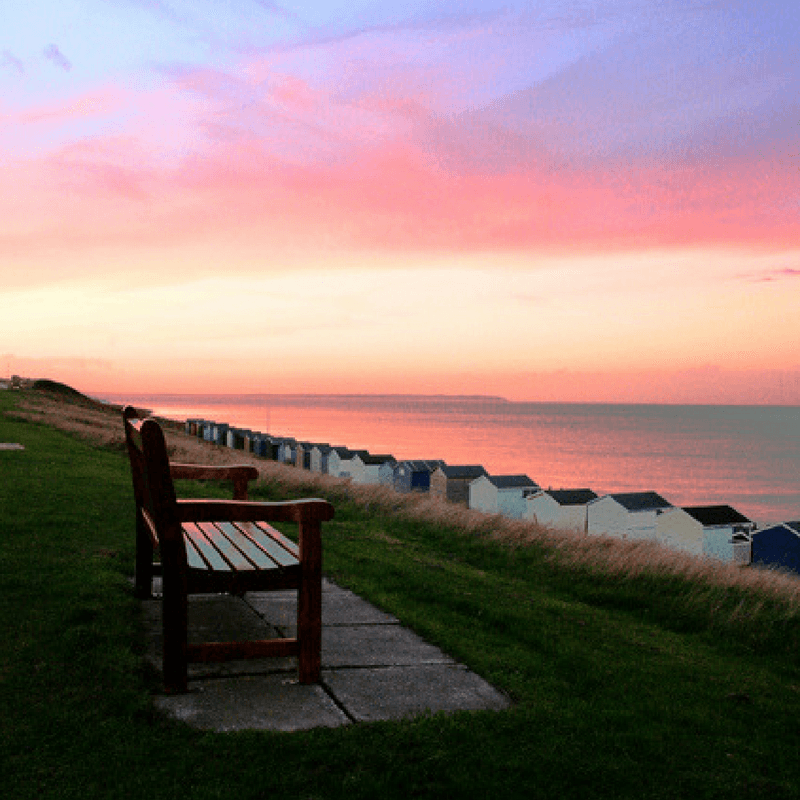 Tankerton
With its pretty painted beach huts and sensational sunsets, you'd better be prepared for some Instagram-worthy moments at Tankerton, just around the bend from Whitstable. Visit at low tide to reveal an expanse of sandy beach, rockpools made for crabbing, and a natural causeway which stretches right out into the sea. Enjoy Instagram-worthy views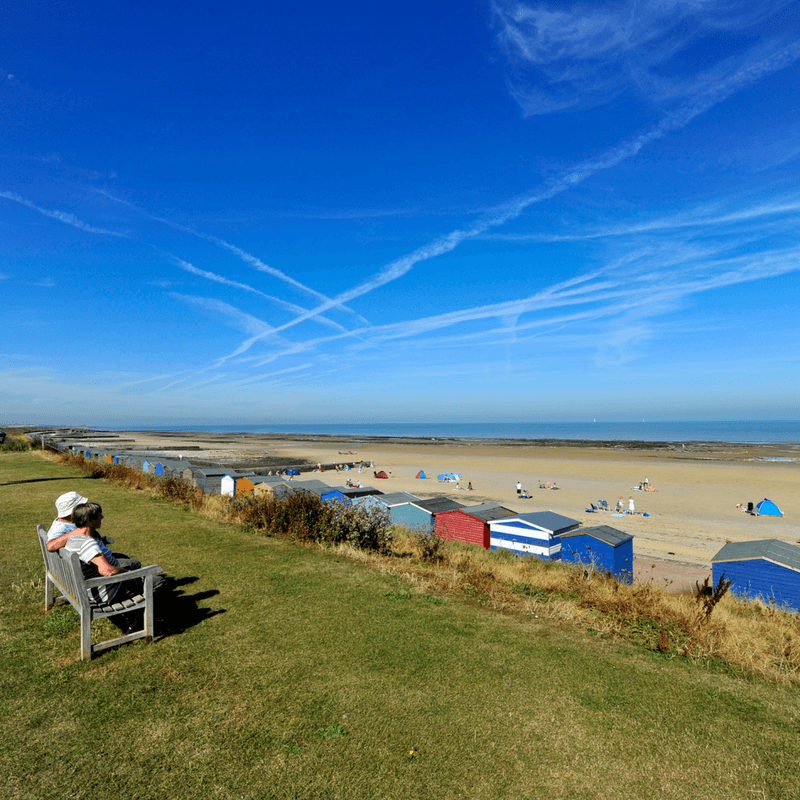 An afternoon in the sun is calling at Minnis Bay, near Margate. While the sandy beach and outdoor play area make for a perfect day out for children, it's also a favourite spot for water sports for the more adventurous. And because a day by the coast isn't complete without an ice cream, the kiosk is just a short stroll away. Sea, sand and adventure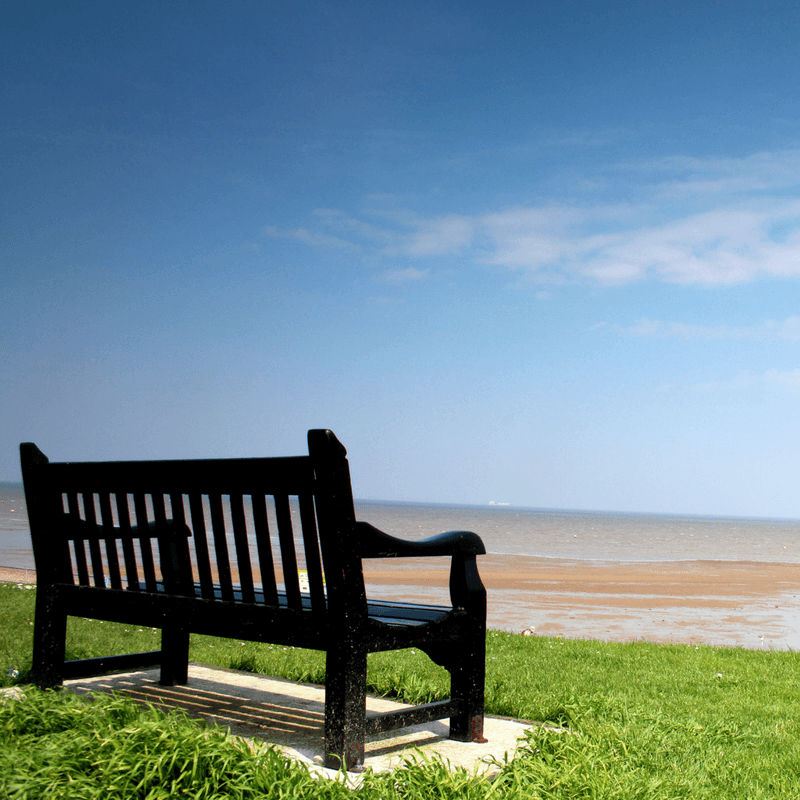 Sensational views are par for the course on this long sand and shingle beach. Resting on the Isle of Sheppey, Minster Leas Beach is perfect for year-round coasting, backing on to a wide grassy promenade for brisk autumn walks, and the town of Minster for a retreat to a café for an ice cream run in the height of summer! Meander in Minster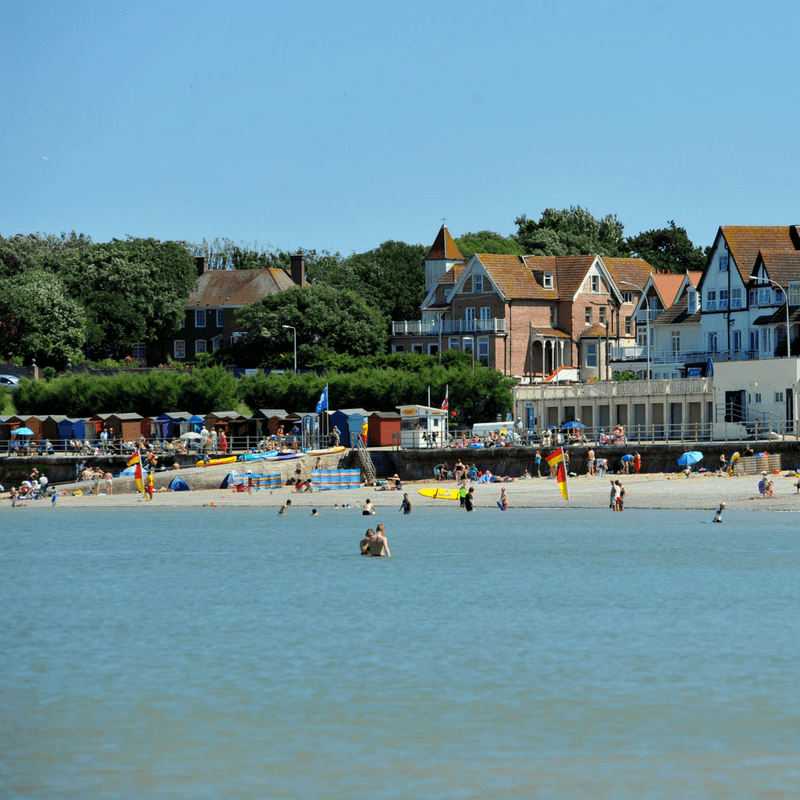 Bring along your bucket and spade to West Bay in Thanet and while away a few hours enjoying the sand between your toes and the sound of the sea. If you fancy searching the shores for crustaceans, rock pools along the bay are great for seaside exploration. Once you've packed up the towels and sun cream, stay a while and enjoy sunset sights from the pub on the promenade. Sunset views at West Bay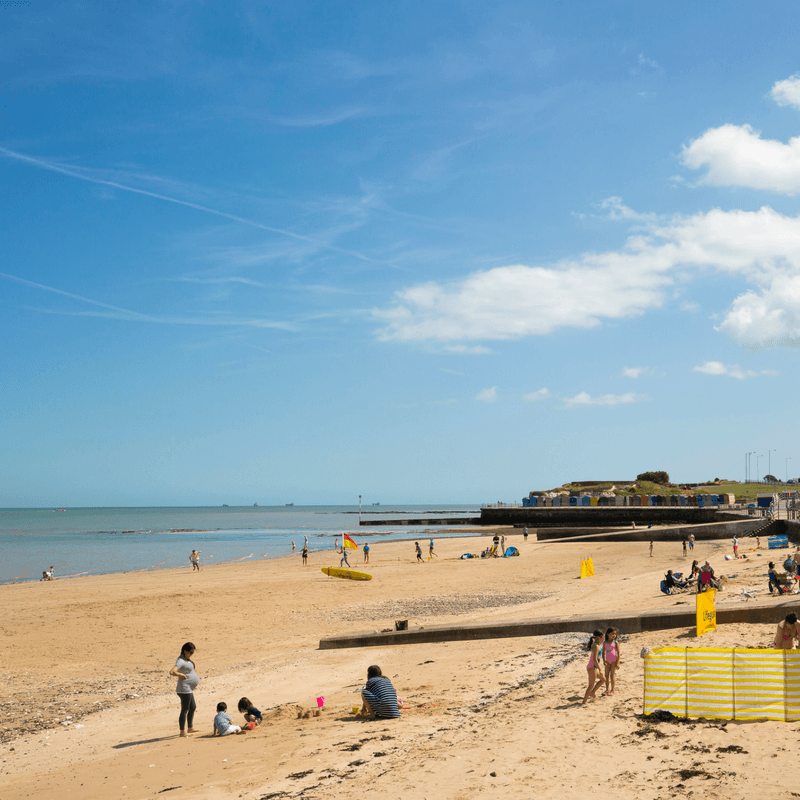 This pristine cliff-lined bay is perfect for a full day at the coast, especially if you're planning to explore little Westgate On Sea or nearby Margate once the sun sets. Dust off your tennis skills, try your hand at putting, and cool off with a dip in the deep blue, before drying off and taking a jaunt into the heart of Westgate for dinner. Be beside the seaside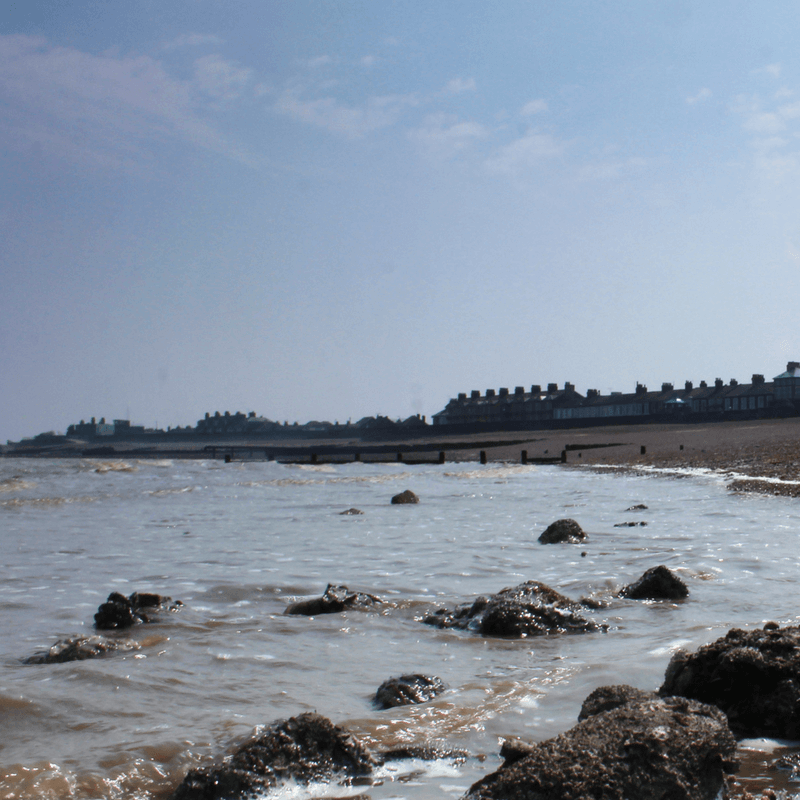 A favourite on the Isle of Sheppey, this sweeping bay rests next to a wide grassy esplanade, perfect for picnicking after a summer swim. And, with its pretty pebble beach, you won't need to worry about bringing half the beach back in your shoes! Swim at Sheerness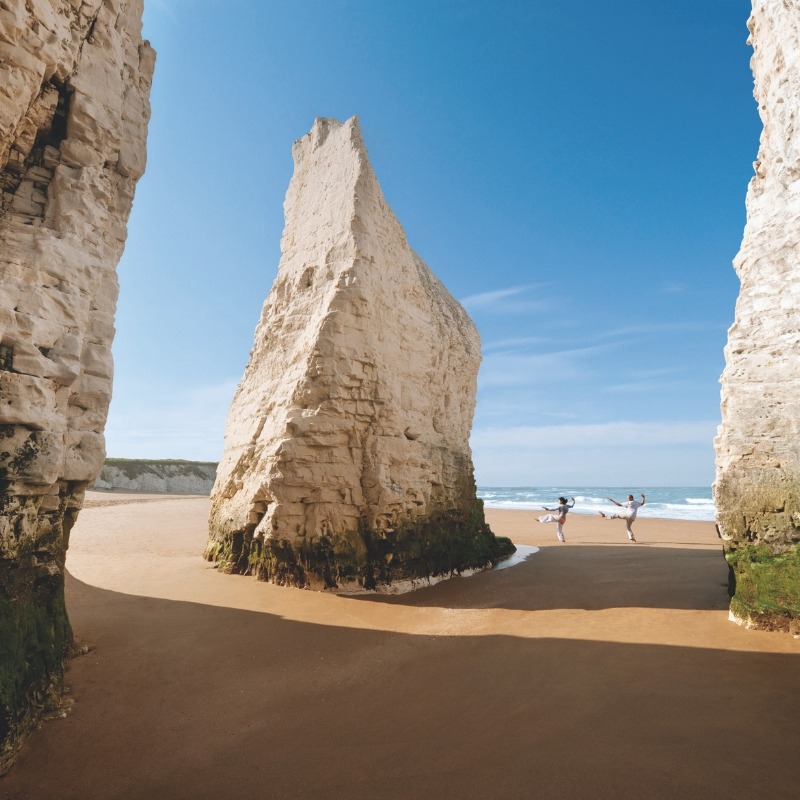 Take one look at Botany Bay and you'll understand why it's been the destination for many a photographer. Chalk stacks and white cliffs are the focal point for this secluded gem, while a sandy bay gently slopes towards turquoise water for a truly tranquil swim. A real beauty on the Thanet coast, this one gets pretty busy in the summer - but the locals know it's just as beautiful on a crisp autumn day, or in the winter sun too! Get snap happy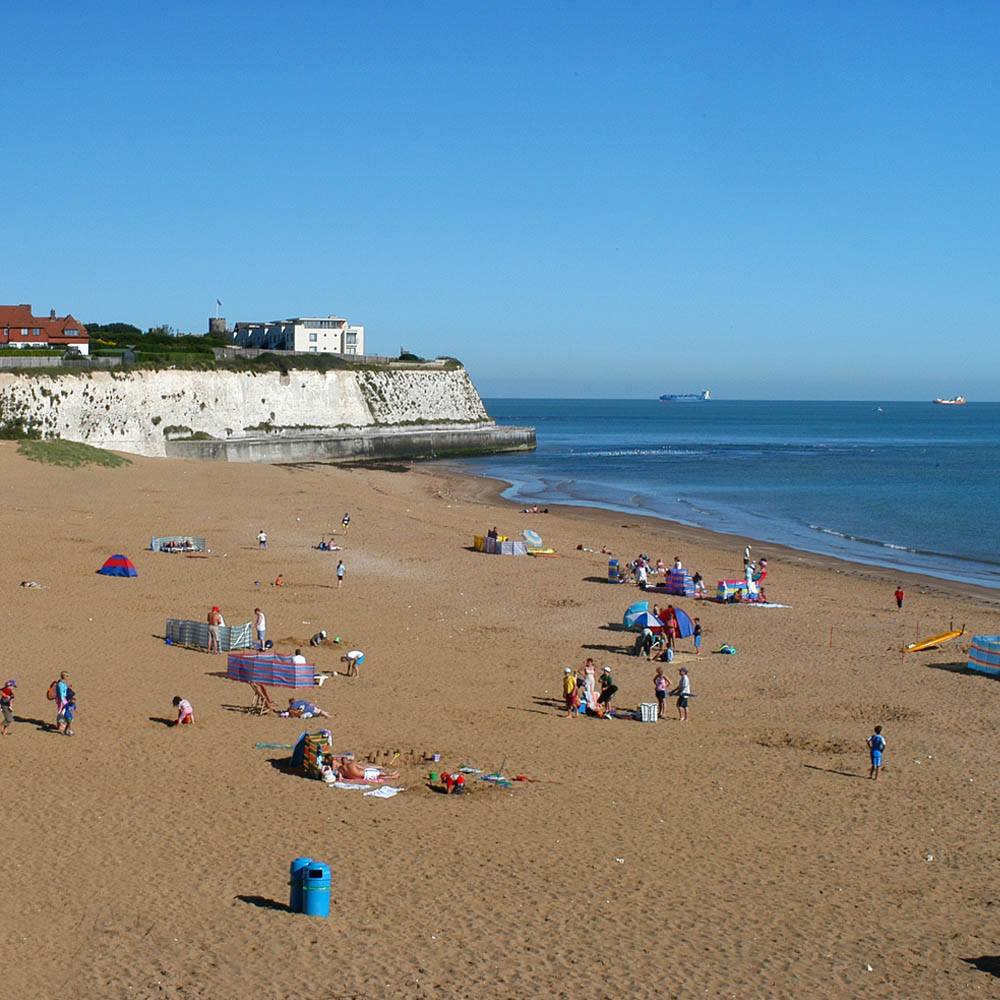 Once a smuggler's paradise, it's time to make Joss Bay yours! Here you can take on the waves and learn a new skill at the surf school on the beach, or pull up a deck chair and take it easy on the sands. With the sun high in the sky, and picturesque Broadstairs around the corner, a visit to this glorious bay is sure to tempt you in for a swim. Surf's up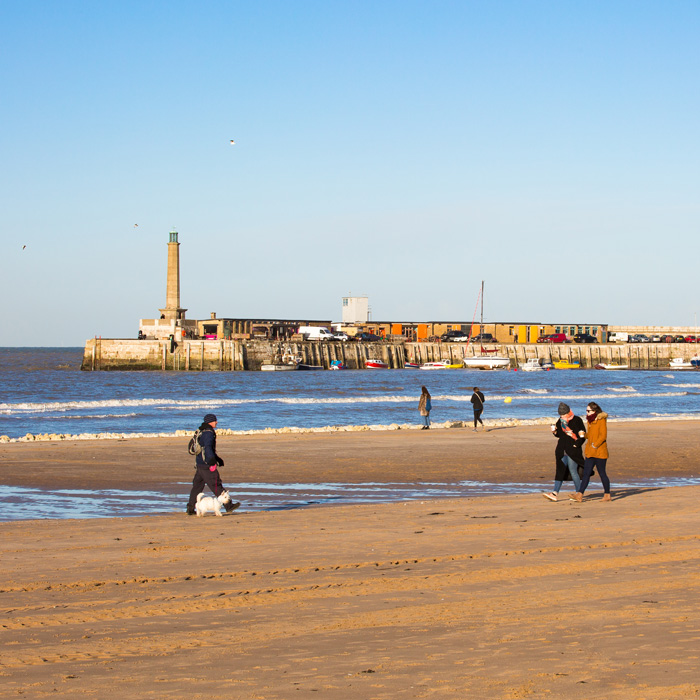 A gentle sweep of sandy bay resting on the edge of everyone's favourite seaside town, it's no surprise Margate Main Sands makes our list. Relax on the beach, build sandcastles or spend your afternoon taking in the views from a quirky little coastal cafe. Sandcastles in the sun

If you're looking to explore the beautiful beaches in Margate, Ramsgate and Broadstairs, Visit Thanet are here to help if you'd prefer to visit on a quieter day. A live map showing how busy they are using a traffic light system helps you plan your visit. View the map in fullscreen mode
If you are a regular beach user, download the app to have the most up to date information to hand: