Celebrating Cycling in Kent
It's always important to get out in nature, get some fresh air and get your blood pumping - so if you have a bike in your garage, it's time to get out and cycle around the varying landscapes in your area! We've got routes right across the county so you don't need to travel to enjoy a smooth path or a challenge with a few inclines. It doesn't matter whether you're a beginner or well on your way to making the Tour de France - make sure you take the opportunity to get out and explore Kent on two wheels.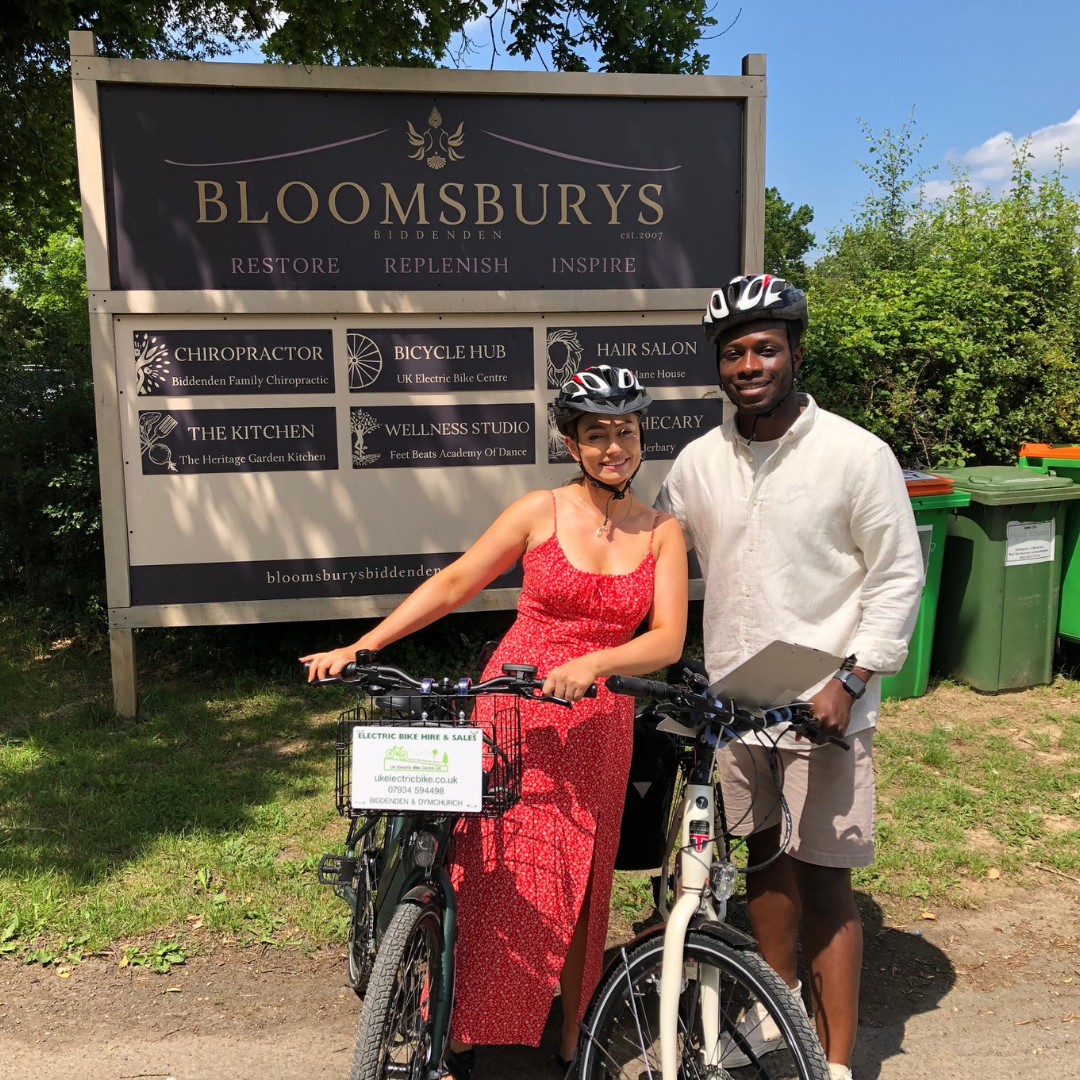 No bike? No problem! Simply rent a handy electric bike from the award-winning Kent Electric Bike Centre - Hire and Tours and set up on your unique bike ride across the stunning Weald of Kent countryside. Spy towering castles and picturesque gardens, instagrammable villages and cosy pubs - and of course, make sure you stop by award winning vineyards for a tour and a tasting! Comfortable, reliable and with a large battery range, a UK Electric Bike is perfect for anyone paying a visit to the area - and the electric motor should help with any pesky hills!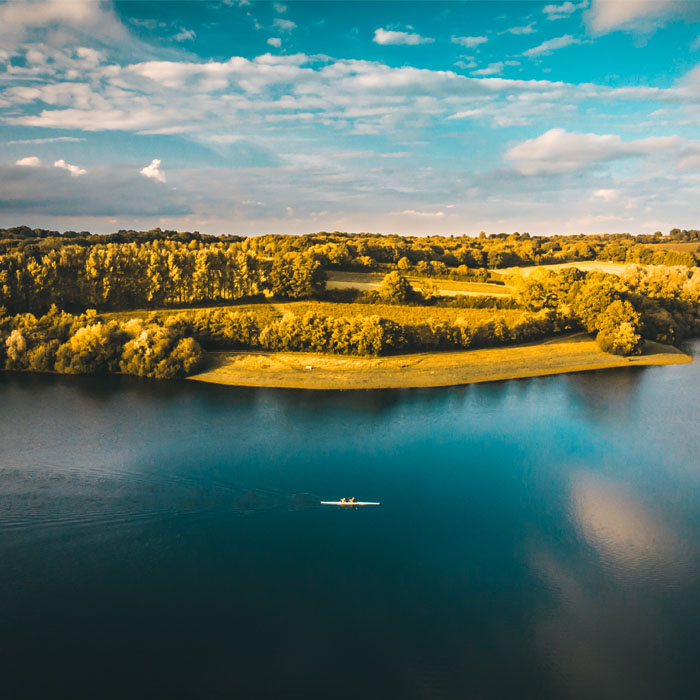 Cycle by the water
Across in West Kent, Bewl Water is ideal for families as it's very flat for newbies and little ones, and their cycle trails cover stunning lakeside views! But if you're near the coast and enjoy being cooled by the sea air on a warm (or even cool!) day, take a ride along the Military Canal with for a few miles, or perhaps go right along the beach on the Princes Parade - a smooth and easy afternoon pedal. Biking to the sea  
Exploring East Kent by bike
Across Kent there are trails taking in some tough hills, effortless coastal paths and countryside pathways, and Explore Kent have put together some of the best to follow on a weekend or summer's evening. Between Swalecliffe and Reculver is the 6.7 mile Oyster Bay Trail which is home to a SSSI and takes in history and sweeping sea views. Just a little down the coast is the start of the Crab and Winkle Way, which is an old railway line between Whitstable and Canterbury – at 7.5 miles it's an enjoyable mix of woodland, country and seaside finished by a little city centre. If those sound a little too challenging then the 3 miles between Chartham and Canterbury along the Great Stour Way might be up your street. With a dedicated cycle path following the Stour it's perfect for families and short jaunts. Get out and explore your back garden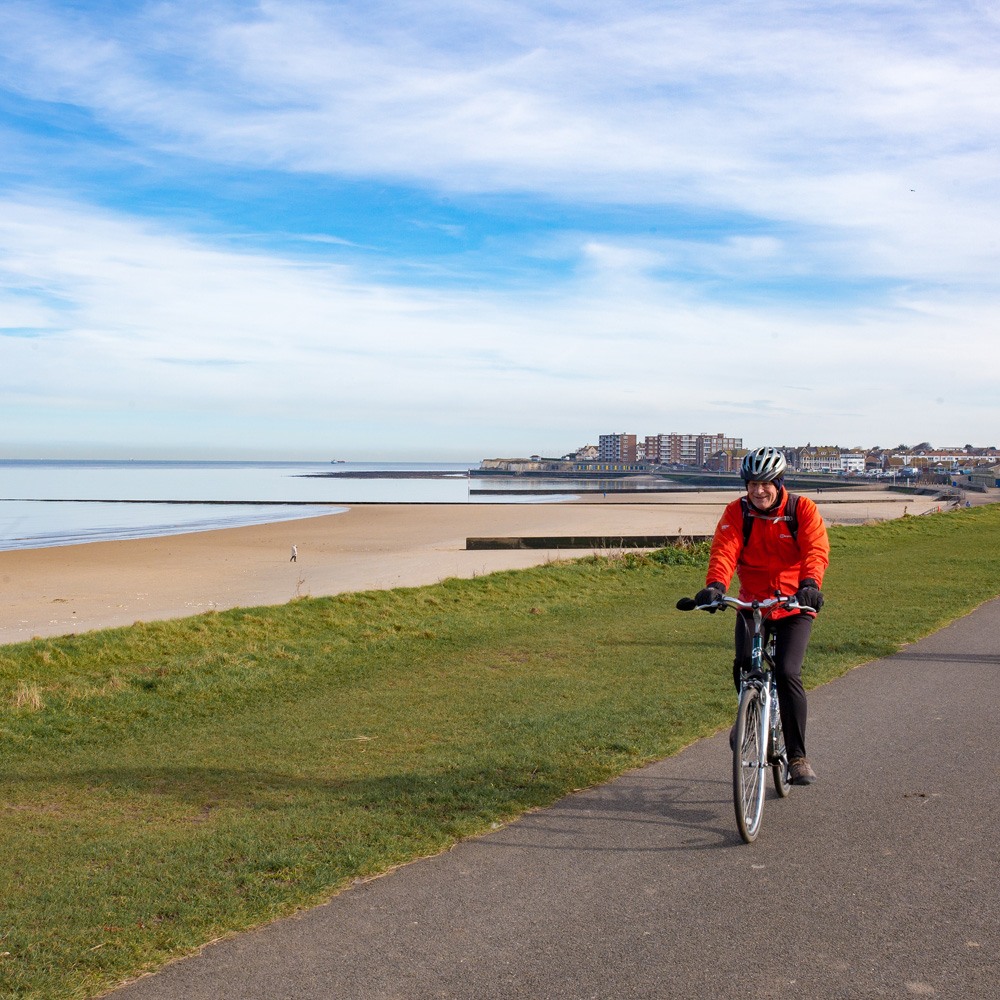 Coastal views
Thirty-two miles might sound a little bit much to the casual cyclist, but that is the full route of the Viking Coastal Trail in the Isle of Thanet so don't go backpedalling out of this bit just yet. Being a leisure route connecting the seaside towns of Margate, Broadstairs and Ramsgate, you can hop onto this route from your home and enjoy it, cycling for as long or little as you wish. Along the way, expect to see historic sites such as 'Hugin', the Viking ship, to Dickens' House through to the striking architecture of the Turner Contemporary. Being well signposted as it's along Regional Cycle Network 15, the mostly flat route is open to amateurs and semi professionals alike. Shoreline exploration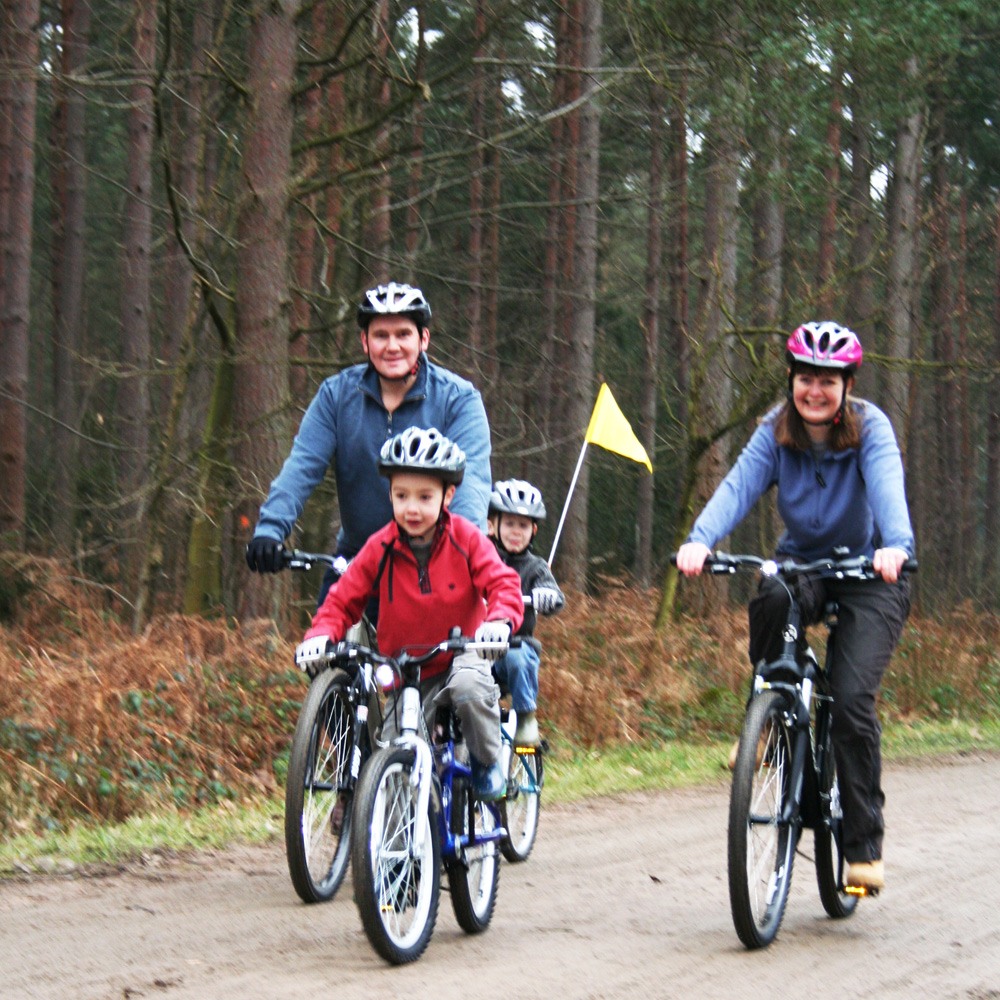 Pedal in the Weald
With its stunning countryside, plenty of lanes and varying gradients, the Weald in west Kent is one reason that the Tour de France finished a stage in the county back in 2007. Take on your own challenge by cycling some of the 30km trails and tracks at Bedgebury Pinetum, or head to the rural villages of Cranbrook or Goudhurst. Similar to the Crab & Winkle, there is a disused railway line called the Forest Way that runs between Groombridge and East Grinstead - shaded and off road means it's fitting for the family cycle. Trailing around Tunbridge Wells