Indoor Attractions Re-Opening in Kent
Lana Crouch
10th May 2021
While we've fully embraced the freedom to get back outside and explore the Garden of England's wonderful wide, open spaces over the last few weeks, there's certainly been a piece of our hearts that's been missing Kent's cherished indoor venues.
Big days in are very soon to be back on the cards, and in eager expectancy we've rounded up some of our favourite Kent attractions getting ready to welcome visitors back inside from 17th May.
Please be sure to follow government guidelines when visiting our indoor venues, always check their website for the latest opening and booking information and take a look at our top tips to #RespectProtectEnjoy Kent.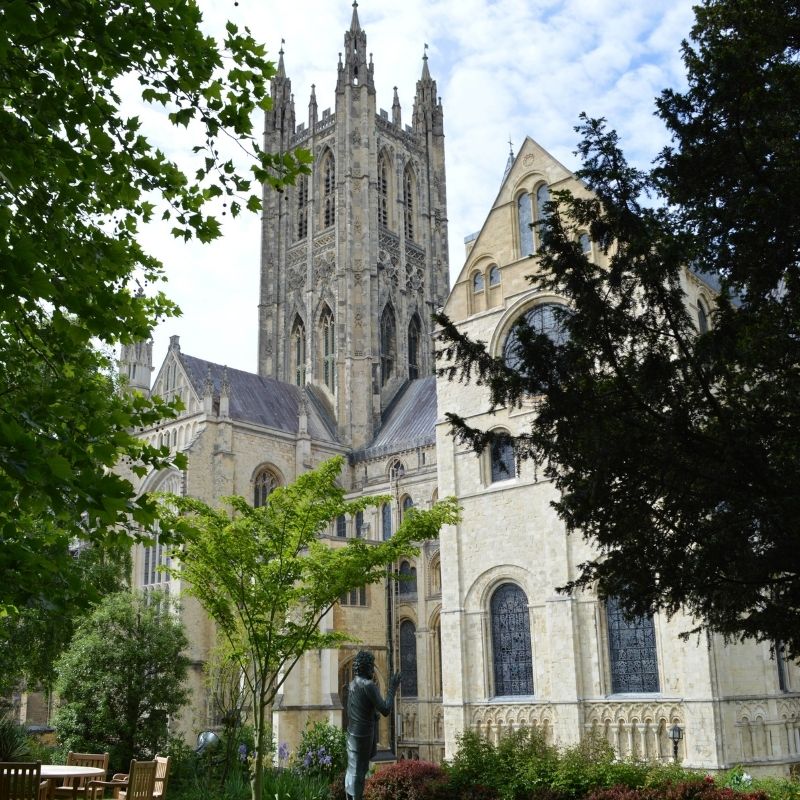 Cathedrals
Sweeping both first and second place when it comes to the crowning of England's oldest cathedrals, we're feeling excited about stepping back inside Canterbury Cathedral and Rochester Cathedral this month and delving back into our county's rich and vibrant past. Walk through the pages of Kent's history books when you stand on the exact spot where Archbishop Thomas Becket was murdered over 850 years ago in Canterbury, or marvel at the recently refurbished Crypt, Vestry and Chapter Library in Rochester.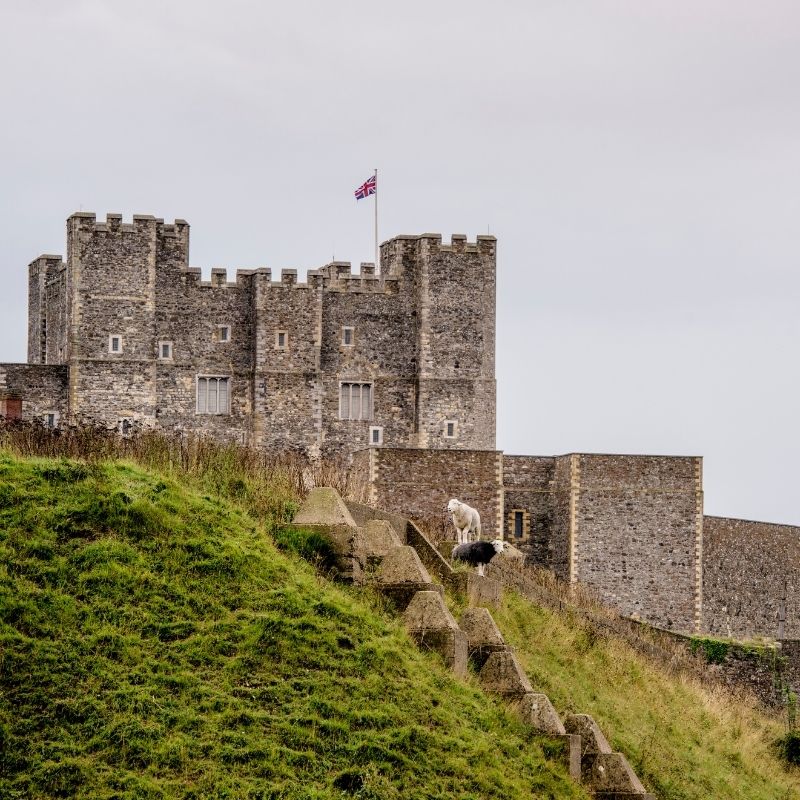 Coastal Castles
A medieval Great Tower, unmissable views across The Channel, 80 acres of grounds and secret wartime tunnels - it's safe to say a visit to Dover Castle makes for a historic day out! From 17th May Dover Castle's interior spaces will open once more, including the Great Tower, Fire Command Post and Port War Signal Station, and Arthur's Hall exhibition. Meanwhile, just a stone's throw along White Cliff Country's coastline, immerse yourself in luxury when visiting Walmer Castle, the former residence of famous faces from the Duke of Wellington to the Queen Elizabeth the Queen Mother. Similarly to Dover, Walmer Castle's interior spaces will re-open from 17th May.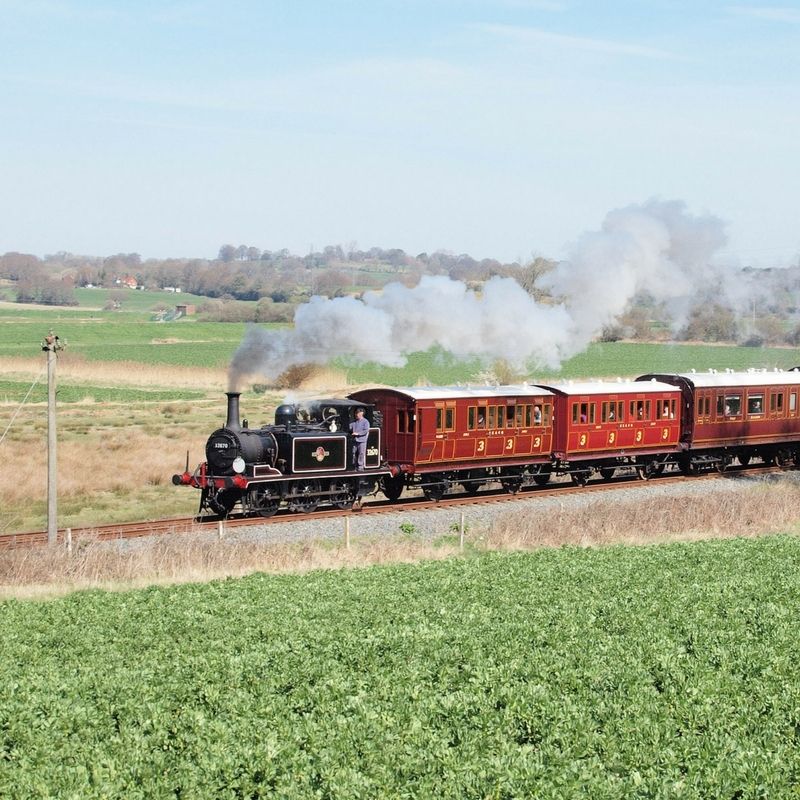 Terrific Travels 
With so many of our favourite indoor spots re-opening, we're feeling spoilt for choice when it comes to knowing where to head to first. Luckily for us, there are some Garden of England experiences that are tailor-made for packing in several sight-seeing spots in one single outing! Hop onboard a Kent & East Sussex Railway train when the line reopens on 22nd May to enjoy a leisurely adventure through the countryside between Tenterden and Bodium. Prefer to be out on the water? Over in Maidstone the popular Kentish Lady will be returning to cruise the waters of the River Medway from 17th May with a 3-hour voyage and a fish and chip lunch.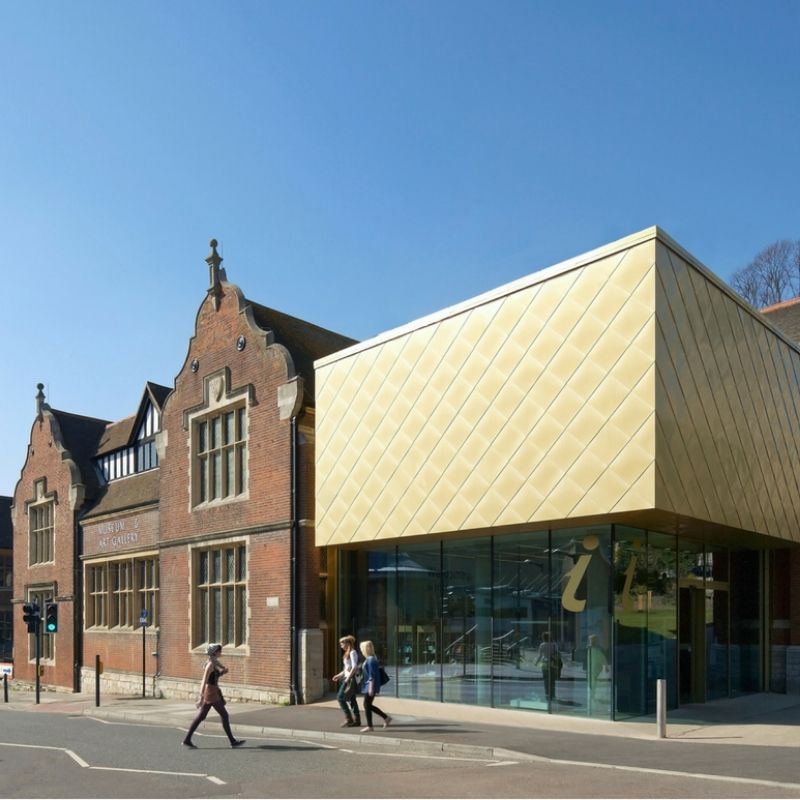 Marvellous Museums
After months of at-home learning, we can't wait to experience exhibitions in-person as our marvellous museums re-open. In North Kent, head to Kent's largest military museum to discover the story of the Royal Engineers and how they've helped the British Army live, move and fight for over 300 years. Head East to Canterbury and brush up on your Roman knowledge at Canterbury Roman Museum from 17th May, making use of their brand-new audio tour app. Still hungry for more? From 18th May the Beaney House of Art & Knowledge welcomes visitors back to delve into a packed programme of captivating collections.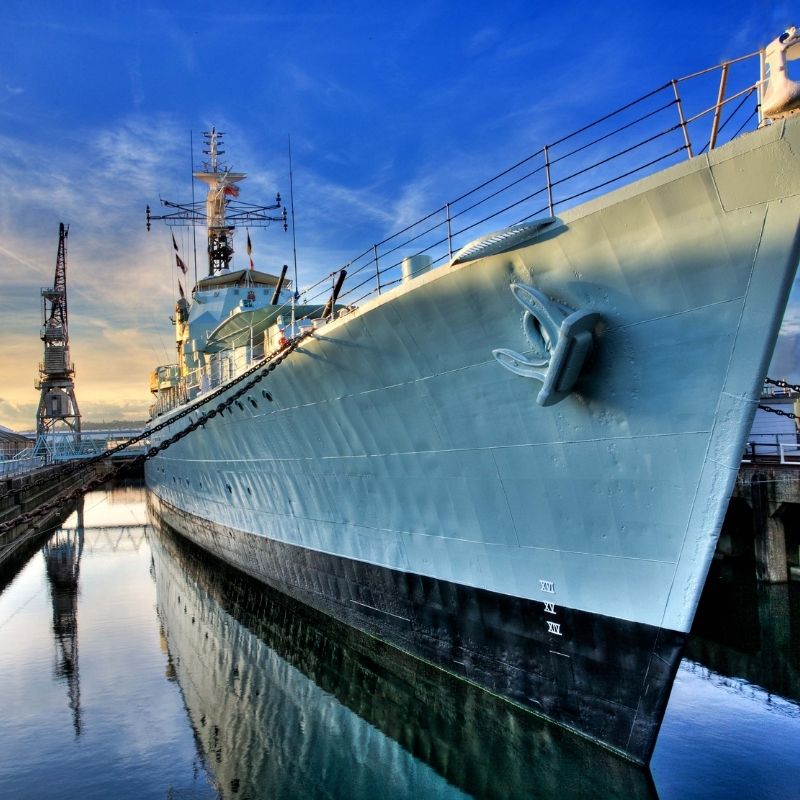 The Historic Dockyard, Chatham
From its Call the Midwife filming locations and the official set tour, to the Victorian Ropery, not to mention three historic warships and exhibitions dedicated to the age of sail, you'll soon see why The Historic Dockyard Chatham is one of Kent's best-loved attractions. Favourite experiences, including walking the decks of Victorian sloop HMS Gannet and surveying the fleet's fastest ship, Second World War Destroyer HMS Cavalier, have been specially adapted to ensure an exciting but safe day out, with doors re-opening for visitors 17th May. Plus, with this year's brand-new exhibition dedicated to the women who have lived and worked here throughout the age of sail, now is the perfect time to take a visit!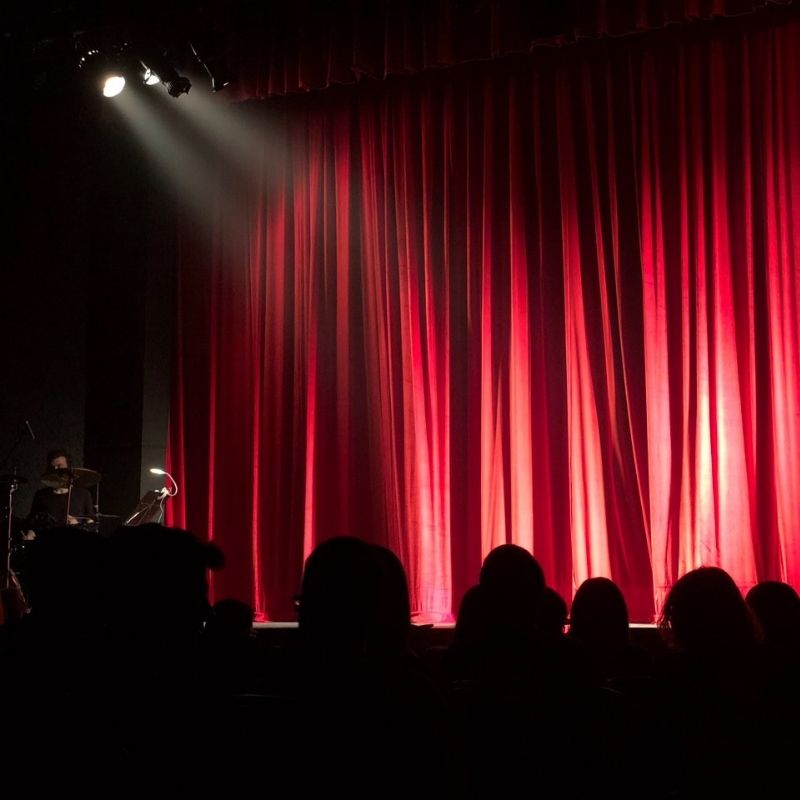 Enter Stage Left
Lights, camera, action! We can't even begin to tell you just how excited we are about being part of a live audience once more. Yes, after what feels like an eternity, Kent's theatres and event spaces will soon be setting the stage again. Get back to live gigs when Forum Nights return to Tunbridge Wells' Assembly Hall Theatre, with unmissable live acts from a range of artists including Newton Faulkner. Maidstone's Hazlitt Theatre boasts a packed programme of music, comedy, and entertainment. And those looking to get their toes well and truly tapping should head to the Hythe Imperial on 25th June where the hotel's Robbie Williams tribute act will be looking to 'entertain you' for the evening.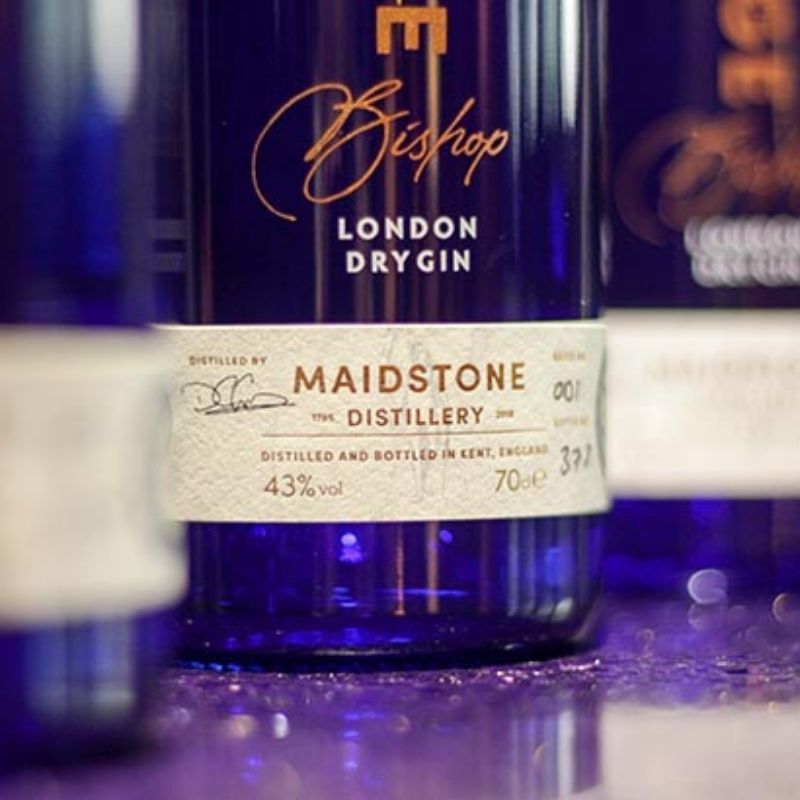 Let The Good Times Be Gin
There are few ways better to say 'cheers' to the return of indoor fun than by raising a glass of something beginning with g and ending in n with friends. From 21st May, Maidstone Distillery will be relaunching their fantastic distillery tours, along with their guided gin making experiences. Prepare to join the team as they fully immerse you in their wonderful gin-filled world for a tall measure of spirited fun. Hip, hip, hooray!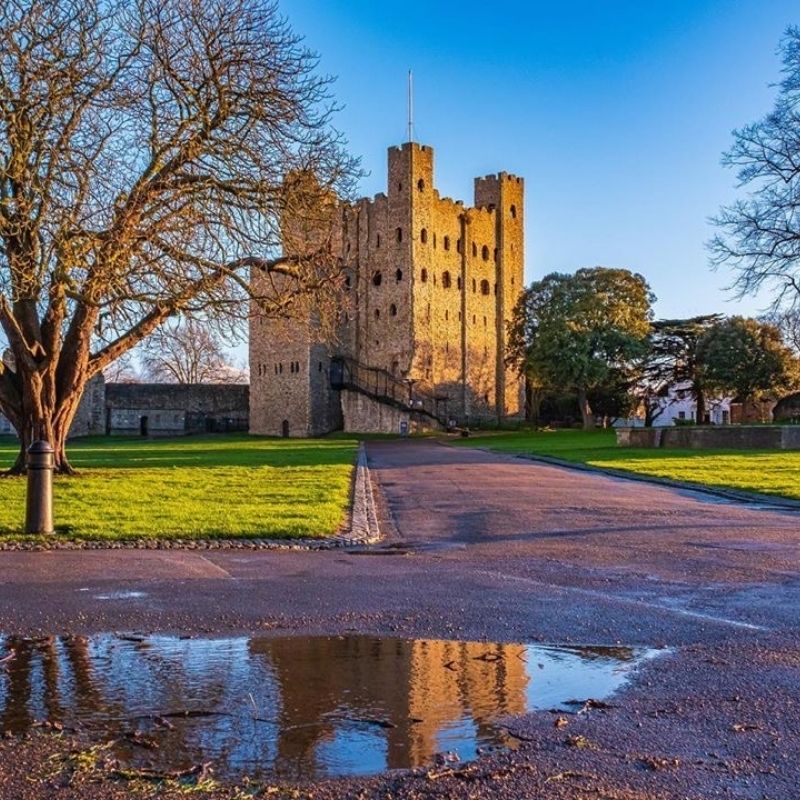 More Castle Capers
Drawbridges are being lowered, and portcullises raised at many of Kent's captivating castles this month as visitors are invited back over the threshold once more. At lovely Leeds Castle explore 900 years of history, from the Norman Cellars and Henry VIII Banqueting Hall through to the glamorous 1930s interiors of the last private owner Lady Olive Baillie. Step back almost one thousand years and enjoy breath-taking views of marvellous Medway when you climb the keep at Rochester Castle. Or start your very own love affair when you spend a day delving into 700 years of Hever Castle's past at the childhood home of Anne Boleyn.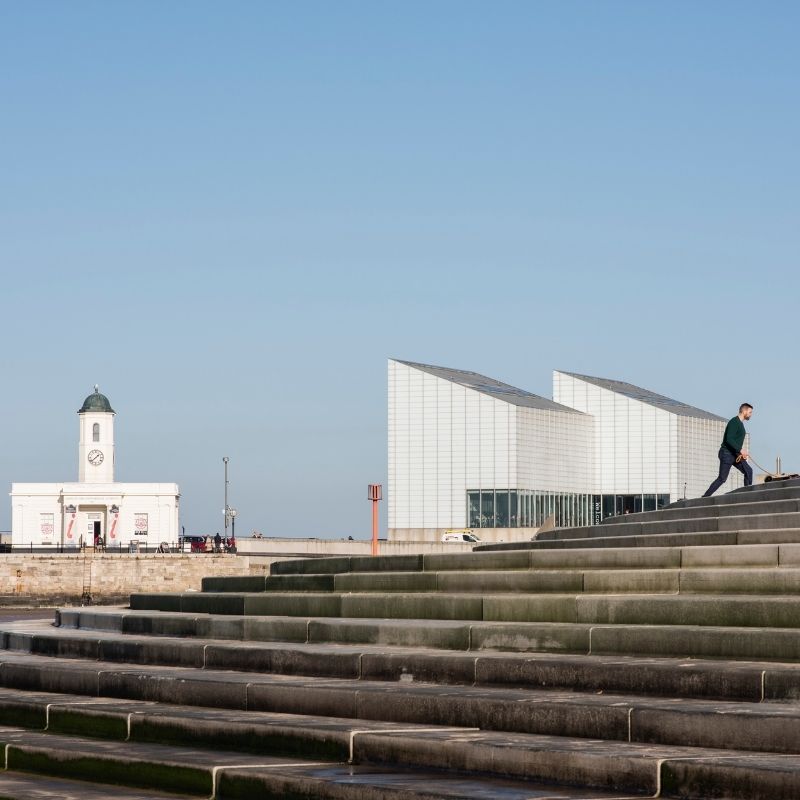 Awe-inspiring Artworks
Did somebody say birthday? As if we needed another reason to head to Margate's Turner Contemporary, this year the internationally renowned gallery turns double digits making it the perfect time to head beside the seaside and explore its impressive range of contemporary and historical art. In this, its 10th anniversary year, the gallery will be launching a packed programme which includes The Tourists: Ellen Harvey and JMW Turner, Ashes by Steve McQueen, Place, Space and Who by Barbara Walker, and April is the Cruellest Month by Michael Rakowitz. Plenty to plant some inspiration!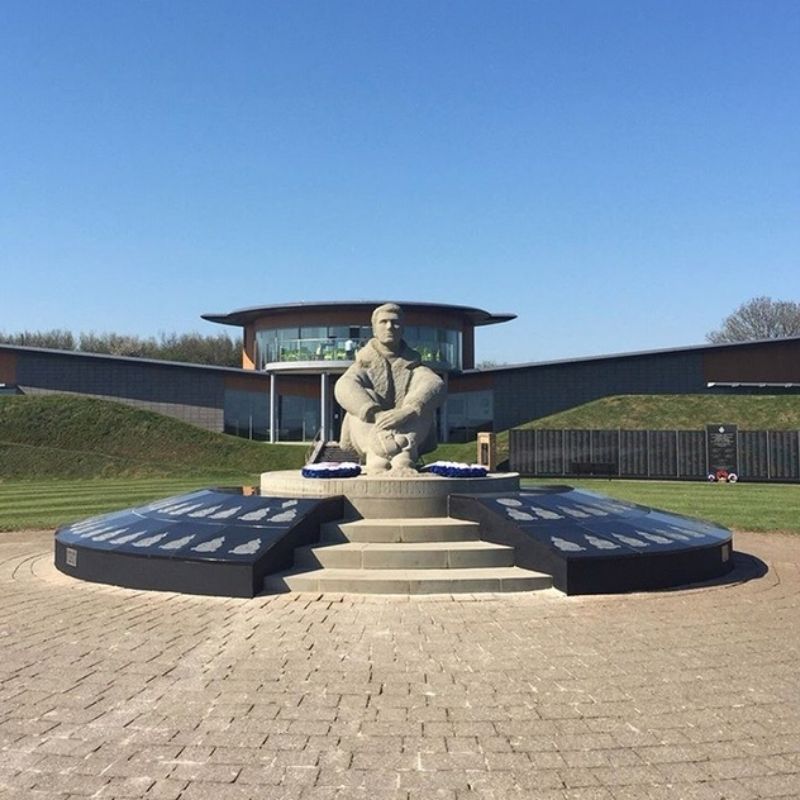 History Brought To Life
Bold, brave and brilliant, our wonderful county is peppered with experiences steeped in history and culture. Visitors can once again learn about one of the most important battles in history from those who took part when the Battle of Britain Memorial at Capel-le-Ferne near Folkestone opens its doors to the public on 19th May. Alternatively, head along the coastline to Ramsgate where - from 17th May - visitors will have the opportunity once more to take a guided walk through the UK's largest network of civilian wartime tunnels.   
Travel Safely with Southeastern
As our worlds begin to open up again, Southeastern Railway are looking forward to welcoming you back on board their trains. Whether you're continuing to travel for work, starting to think about returning to the office, planning to meet friends and family, or are looking forward to visiting one of the wonderful destinations in Kent, Southeastern are there to help and support you every step of the way. Travel looks a little different from before and Southeastern want to reassure you that they are doing everything they can to help make you feel more comfortable, such as cleaning trains more frequently with anti-viral products, regularly wiping high touch areas and supplying hand sanitiser points at busy stations. So, whenever you are ready and when it feels right for you, whatever journey you are taking, Southeastern want you to feel you can travel safely and with confidence.