Strategically placed astride the London Road, guarding an important crossing of the River Medway, this imposing fortress has a complex history of destruction and rebuilding. Today it stands as a proud reminder of the history of Rochester, along with the cathedral and cobbled streets.
Its Norman tower-keep of Kentish ragstone was built about 1127 by William of Corbeil, Archbishop of Canterbury, with the encouragement of Henry I. Consisting of three floors above a basement, it still stands 113 feet high.
In 1215, garrisoned by rebel barons, the castle endured an epic siege by King John. Having first undermined the outer wall, John used the fat of 40 pigs to fire a mine under the keep, bringing its southern corner crashing down. Even then the defenders held on, until they were eventually starved out after resisting for two months.
Rochester Castle
Rochester Castle
Rochester Castle
Rochester Castle



1 / 4

Rochester Castle is a Learning Destination for the Kent Children's University 
Rochester Castle has recently become an approved "Public Learning Destination" for Kent Children's University™. This means that we are authorised to issue Learning Credits in participating children's Passports to Learning.  Learning activities include our trails, seasonal trails, and craft activities. 
What is Kent Children's University™?
Kent Children's University™ (KCU) is part of an international charity that provides 5 to 14 year olds with access to exciting and innovative CU Learning Activities and experiences outside the normal school day. They reward children's participation in voluntary learning activities that will develop their skills and raise aspirations for the future. 
If you would like more information about Kent Children's University™ please visit http://www.kentchildrensuniversity.co.uk/ or email kcu@kent.gov.uk 
Like Kent Children's University™ on Facebook (www.facebook.com/KentChildrensUniversity) or Follow them on Twitter (@K_C_U)
Opening Times
Open daily 10am to 6pm April-September and 10am to 4pm October-March. Last admission 45 minutes before closing.
Guide Dogs, Hearing Dogs and Registered Assistance Dogs welcome
Address
Castle Hill
Rochester
Kent
ME1 1SW
Entry Price
Adults: £6.40
Children: £4
Concessions: £4
English Heritage Members: Free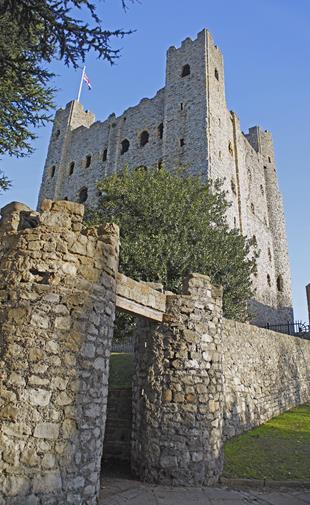 Rochester Castle Access Statement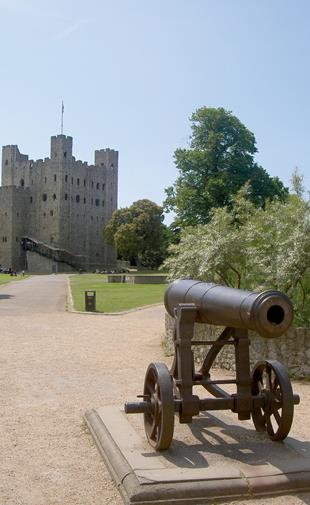 Rochester Castle Educational