Pick your own perfect pumpkin
With Halloween just around the corner and timelines filled with spectacles of autumnal auburns, glistening golds and romantic reds, it will soon be time to roll up your sleeves and start carving those pumpkins. Kent offers plenty of places to pick the perfect pumpkin, from fabulous farms to independent shops, you're sure to find a terrifying treat to creatively carve or cook into a cosy comfort dish. So if you're searching high and low for a pumpkin to make the neighbours stop and scare, take a look below at our top picks and be sure to tag us in your picture using #VisitKent.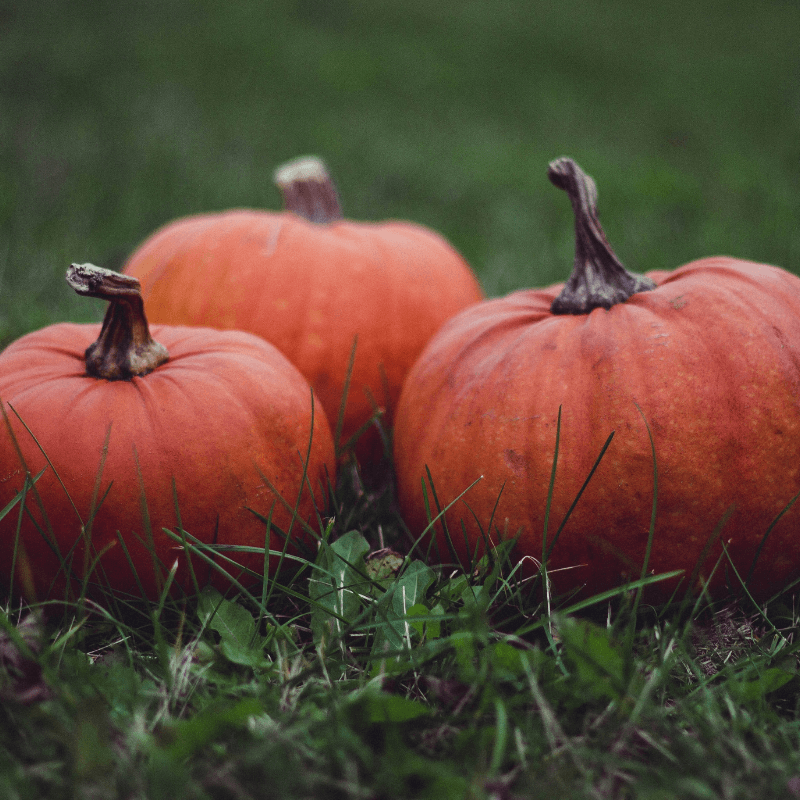 Muddy those wellies and pick your way into an Instagrammer's dream at Pick Your Own Pumpkin in Ashford. Combine a flourish of orange with a rustic wheelbarrow and you've just about created the perfect recipe for a snazzy snap to brighten up those feeds. And of course, be sure to take your picturesque pumpkin home with you to carve up a terrifying treat!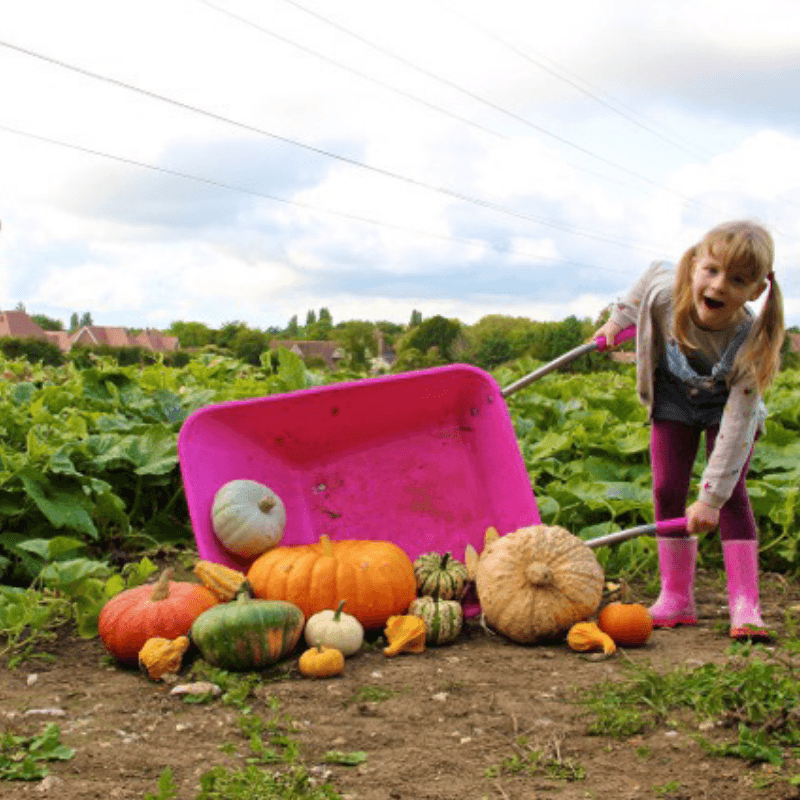 Make the spooky season extra special for the smaller monsters by picking Pumpkin Moon for your Halloween celebrations. Take a deep breath of fresh farm air, explore the 80 varieties of pumpkin, squash and gourd, get lost in the maize maze and dress up as your favourite creepy character with face painting. Once you've tired from all the frightening fun, take a bite into some fabulously fresh and lovingly local produce at one of the beverage stalls (yum).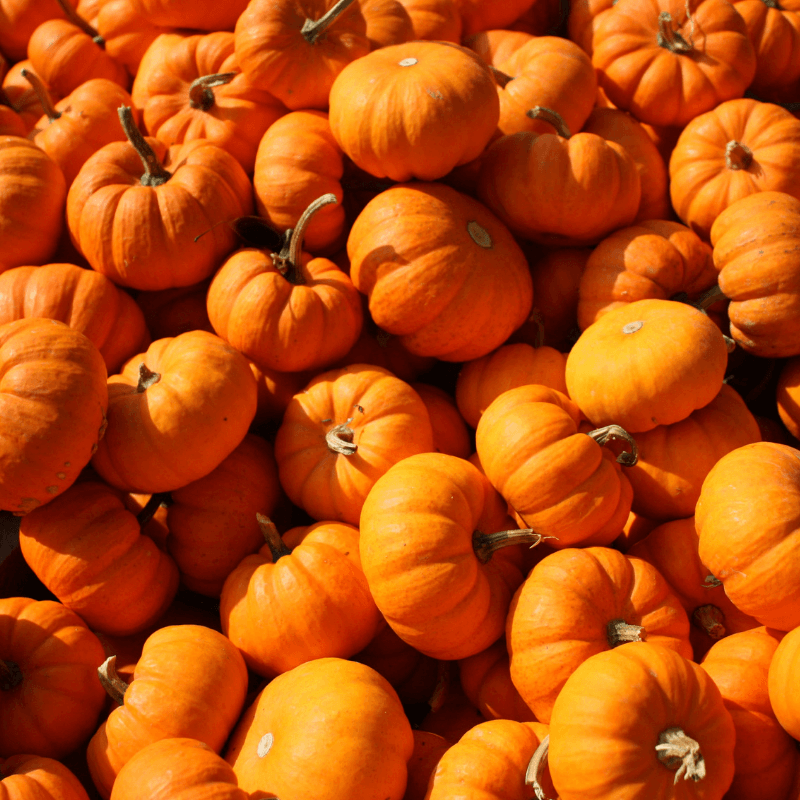 Celebrating their 10th year of opening their gates to the public, PYO returns for another splendid season of perfectly picked pumpkins with new varieties and old favourites. Not only are PYO's pumpkins superbly spooky when decorated, but also terrifically tasty in a pie or soup. Explore the patch, get the pick of the bunch from their specially selected pumpkins and squashes and take them home to cook up some cosy comfort food on a chilly October's day!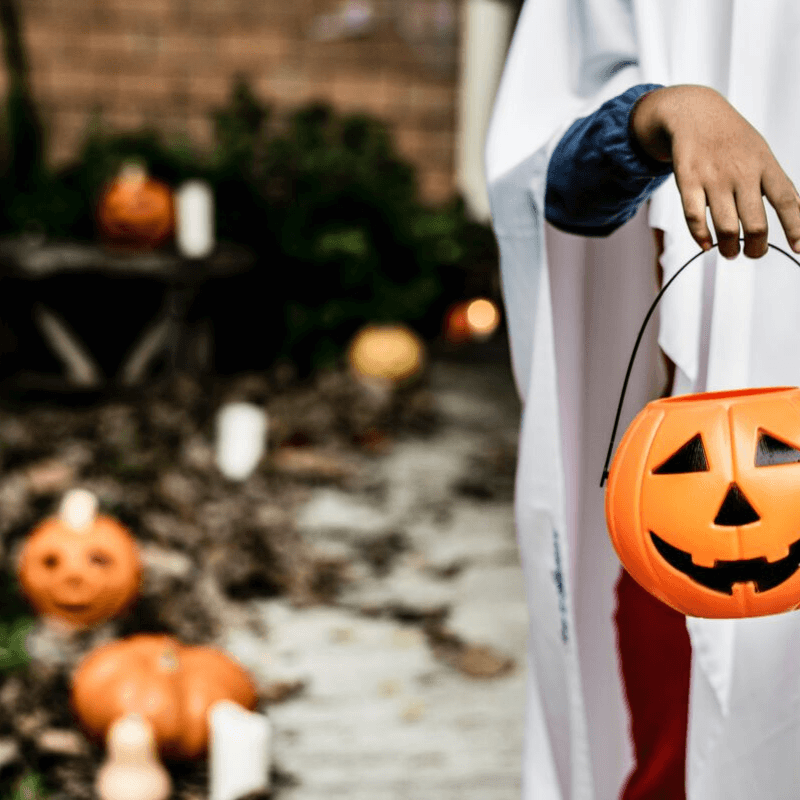 Head into a Spooktacular half-term fun at The Beaney who are holding a variety of scaretastic events to celebrate Halloween. With pumpkin carving, a black cauldron bar, sweet treats for fancy dressers and a special spine-chilling menu, there's something for every sized monster here-you'd be mad to miss out!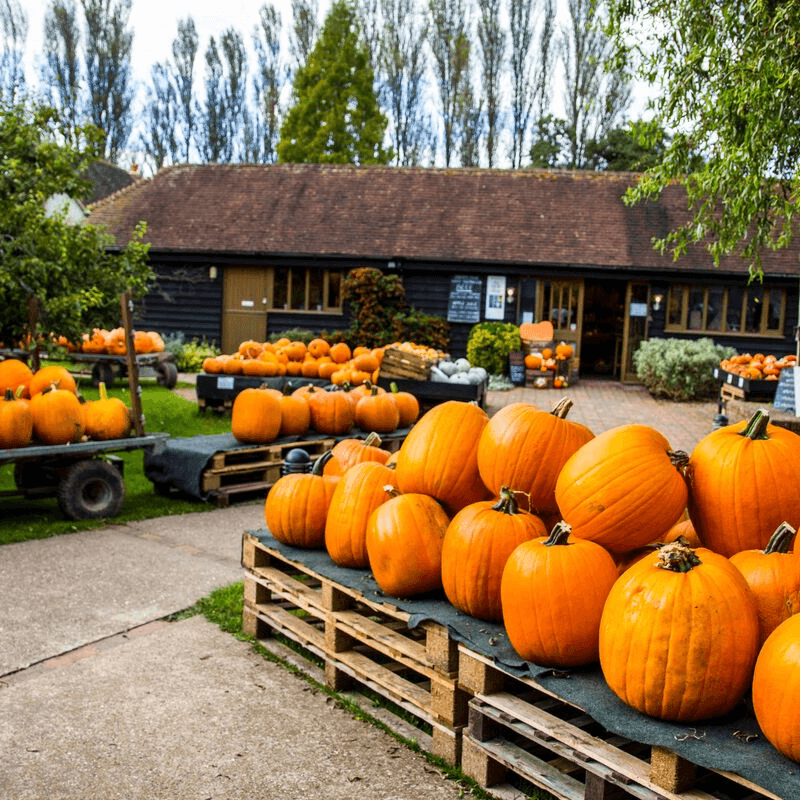 If muddy wellies, numb fingers and dragging around a wheelbarrow isn't your Halloween calling, then a visit to The Hop Shop should be on your agenda as they do all the walking for you! Head to the shop and pick up one of their pumpkins freshly picked from the surrounding fields.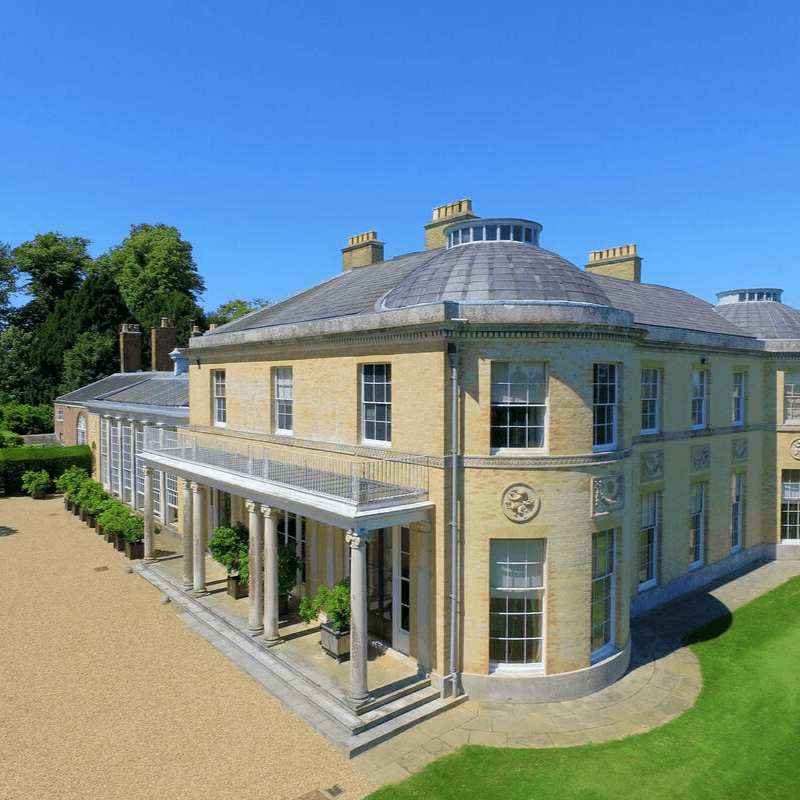 If picking pumpkins has left you with a chill, why not warm up with Belmont House? Get ready for those frostier days with some seasoned hardwood logs fresh from the forest. Cosy round a fire and indulge in your freshly baked pumpkin goodies. Belmont House also have a variety of workshops on offer over the Halloween season including bowl carving, herbal root and linocut demonstrations-there's plenty of ways to get creative in October!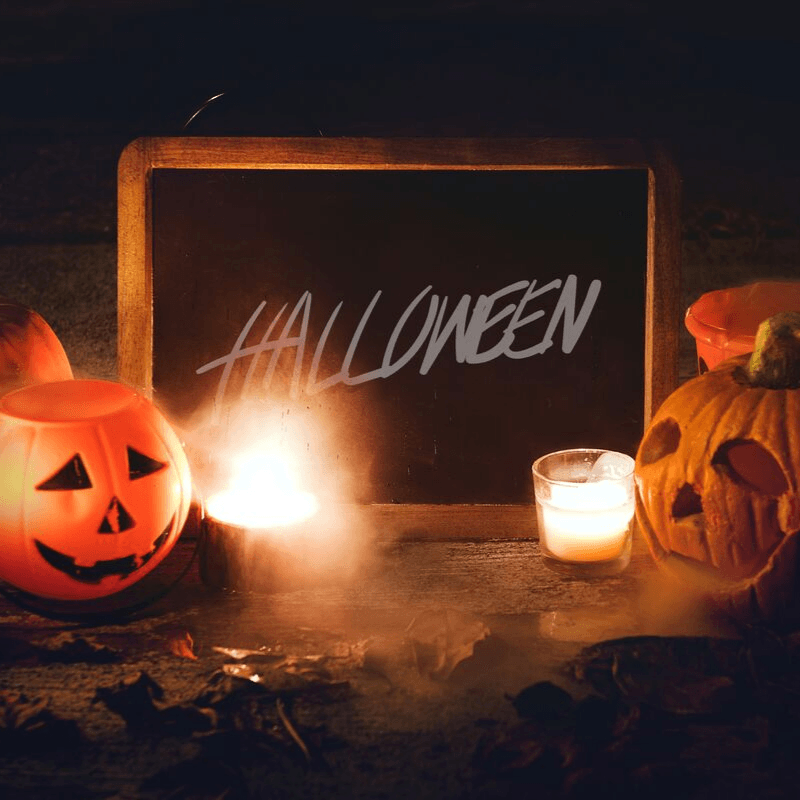 The carved pumpkins are lit, the decorations are a hit, so put on your costumes it's time to explore, adventure to Kent where it's Halloween galore! It's all treat and no trick this October in our beautiful county, if you're searching for a spooky way to spend a Halloween themed day then Kent is the place for you. From spooks in the woods to horrifying history you're sure to find a feartastic day out to enjoy.