Pumpkins in windows gleam which means it's Halloween!
The trick or treaters are out and there's a spooky feeling about. A chill fills the air, so you best say a little prayer as the goblins and ghouls are out to play, so good luck as you may not make it to day.
Halloween is the season of spooks and scares and this year Kent is filled with bone-chilling affairs. So grab your sweet buckets, put your costumes on and pull your scariest face as it's time to brave the night…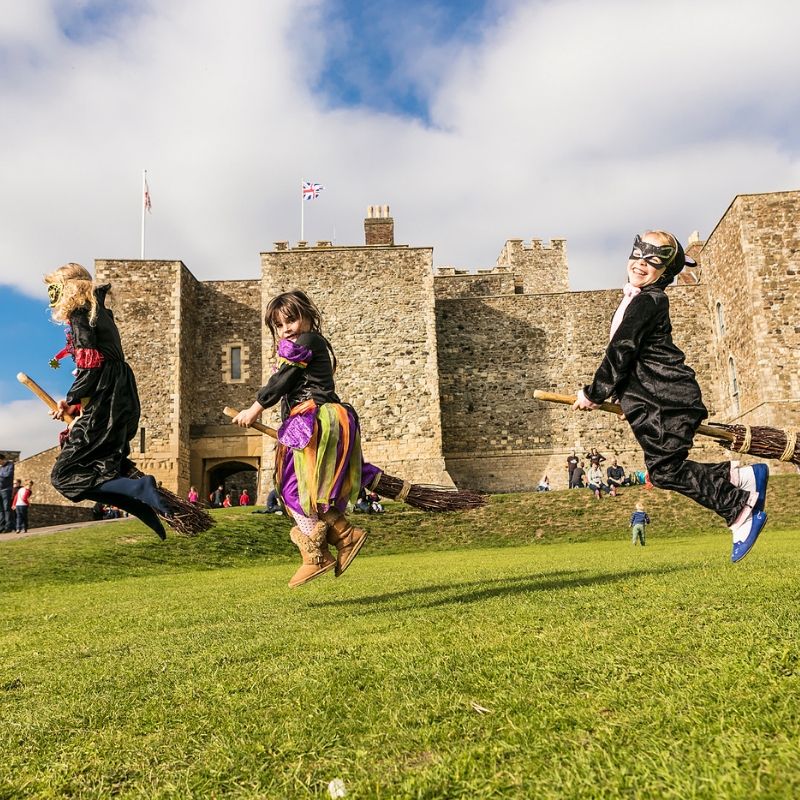 The air begins to freeze creating a rather chilling breeze. Your skin must be crawling as Dover Castle is calling… This Halloween look out for ghostly projections of those who's spirits are trapped in the realms of the castle's Great Tower. And, don't forget to venture down into the dark and dingy secret wartime tunnels, if you dare, mwhahaha.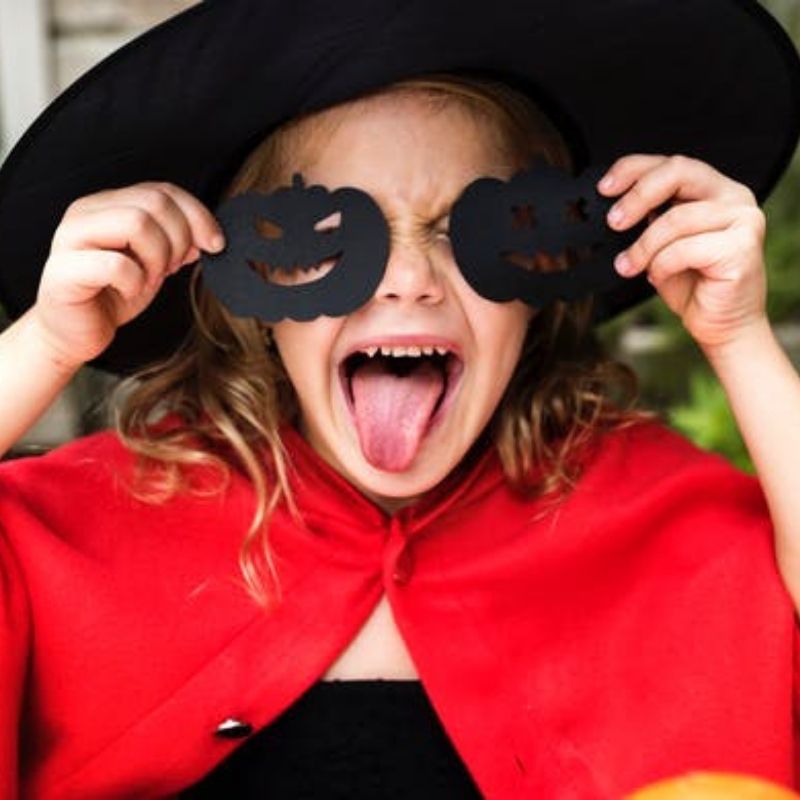 Ladies and gentlemen for one week The Beaney House of Art and Knowledge will transform into a spook-tacular, fang-tastic, devilishly good (oh yes there's more), skele-fun (okay that was a bit of a stretch) haunted house! Oh yes, from October 19th to 27th there will be Ghost hunt trails, pumpkin carving, spooky stories, costume competitions and scrummy treats, oh my.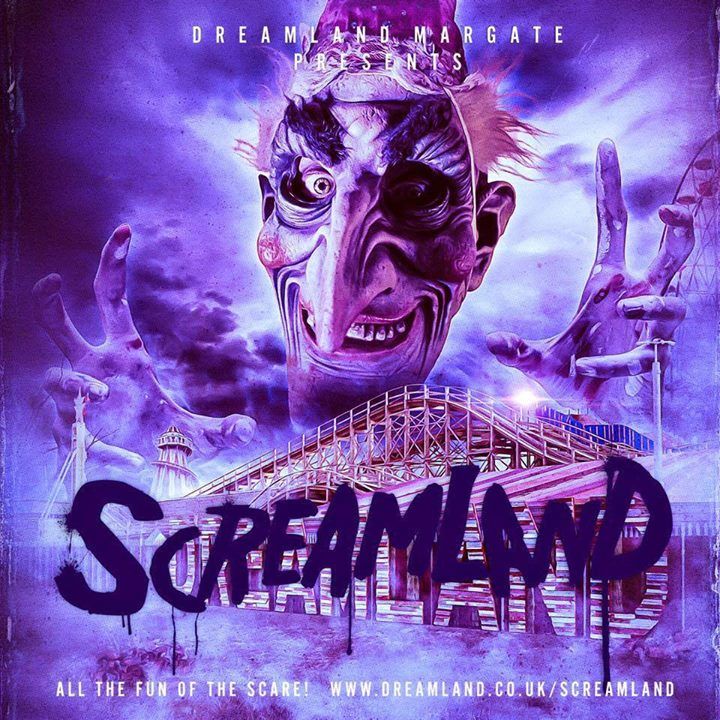 If you go down to the beach today you're sure for a big surprise. If you go down to the beach today you better cover your eyes. For every ghoul that ever there was, will gather there for certain, because today's the day of Screamland.  Endless mazes, masses of terror and enough running to cancel your gym membership. Kent's biggest scare festival returns to Dreamland (uhm, sorry, SCREAMLAND) on selected days from October 18th to November 1st, if you're not screaming, you're already dead!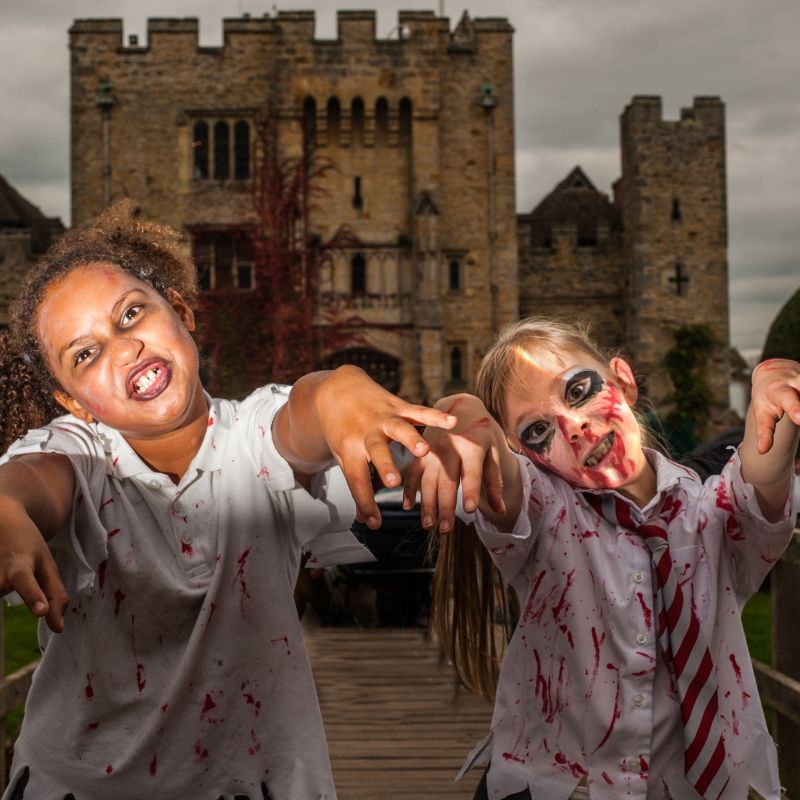 This October the romantic Castle of Hever develops a more ominous air as the witches and wizards come out to play so best beware. Little goblins can sink their teeth into deadly delicious biscuits at the workshop and then go on a scarecrow scavenger hunt to find some BOO-rilliant treasures. There'll be spooky stories and creepily crazy Halloween craft activities, as well as freakish face paint and fancy dress. It's time to get your freak on!
A plague fills the air so you best beware as both Chatham and Tunbridge Wells are riddled with zombies so whilst you run, stay in an orderly line please. Set in the Pentagon Shopping Centre in Chatham and Royal Victoria Place in Tunbridge Wells you'll have to find the cure to save humankind whilst trying to escape the clasps of the ravenous zombies. Prepare for escape room style clues, theatrical performances and to run for your life!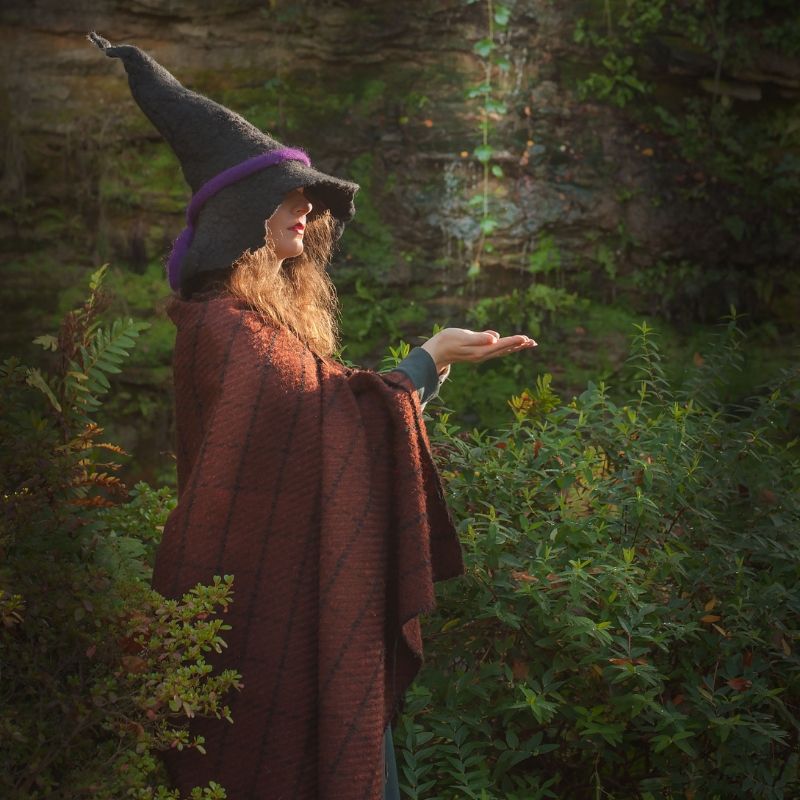 Take a seat as you're in for a treat. The witches and wizards have come out to play, so be sure to visit Penshurst Place on a chilly October's day. Discover your inner sorcerer this half term as Penshurst Place transforms for a week of ghoulishly good fun. Become spellbound at the spells and tricks workshop, visit the wicked witch in the woods for some bone-chilling stories and learn all about the potion masters from history. It's going to be AHHHHHmazing!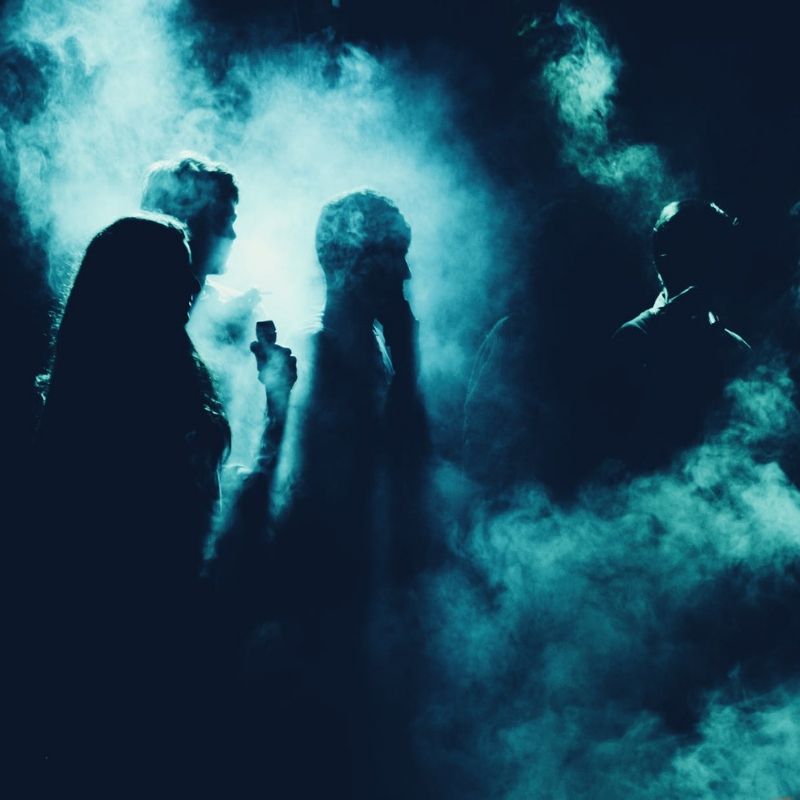 As the veil between the dead and the living weakens Canterbury's luscious countryside transforms into a dark and twisted world. The only question is, can you brave the ghost walk at the Canterbury Camping and Caravanning Club Site? Walk through the land of ghost and giant spiders, oh and make sure you don't fall into the swamp below the bridge as you may not see the light again. For the steeled nerve among you there'll be a sweet treat reward waiting for you if you make it out of the woods alive, dun dun dun (or should I say yum yum yum).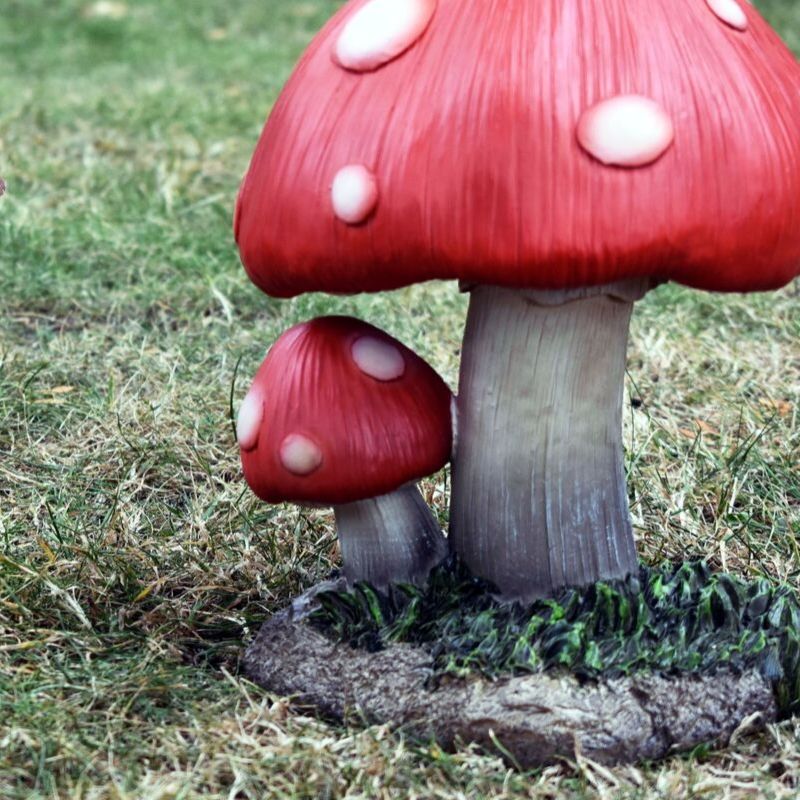 Halloween isn't all creepy ghouls and horror-filled sights - head to The Historic Dockyard Chatham and be transported to a magical world behind the ancient ivy! Discover a mystical garden, seasonal crafts and the chance for adults and children to craft their own magic wands and explore the mysterious world of the dockyard's fairies.