Breweries, Vineyards and Distillery Breaks
Spend your summer strolling through vibrant vineyards in Kent, sipping on freshly made spirits and unravelling the secrets behind quintessentially Kentish beer. The Garden of England isn't only famous for its abundance of history, open space and creative culture, Kent also posts as a dream destination for fans of craft ale, award-winning wines, spirits and beers. Soak in the sumptuous sun, venture round our beautiful county and cool down with a refreshing glass of the Garden's finest in hand. If you're searching to tantalise your tastebuds with the flavour of Kent, we've poured together some suggestions of perfect places to visit that are sure to tease your palette...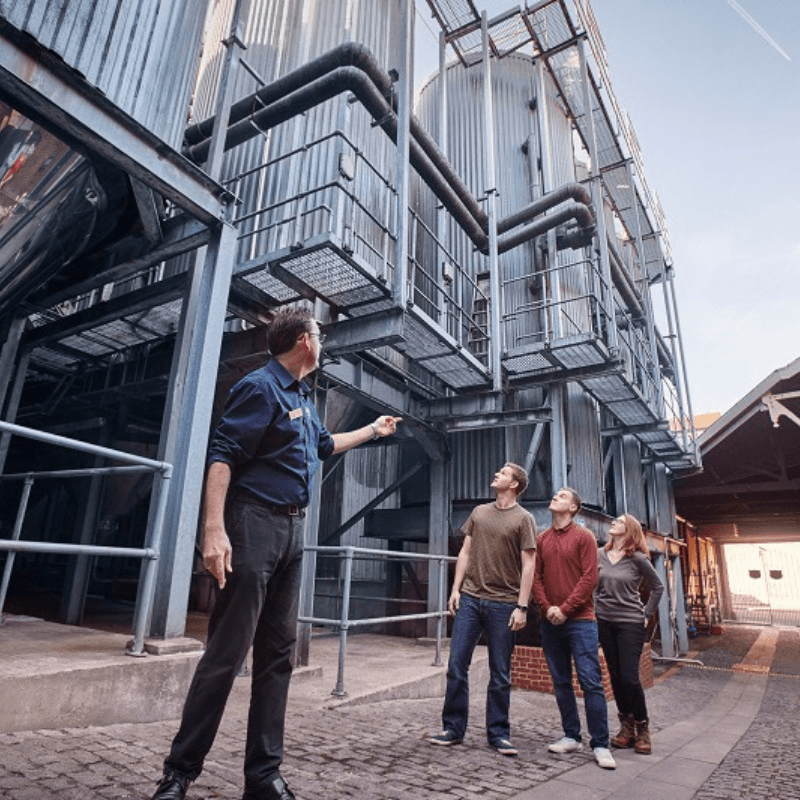 Breweries
Shepherd Neame
Situated in the magnificent market town of Faversham, tantalise your taste buds with the flavour of Britain's oldest Brewery, Shepherd Neame. Book a tutored tour and unravel the hidden secrets of the spectacular Kent Brewery that's created delicious beer for over 300 years. Explore the heart of Shepherd Neame, learn about the story that's been brewing since 1698, sample some Kentish Ales yourself and much more! With an abundance of history and flavour waiting to be discovered, a tour around Shepherd Neame Brewery offers the perfect day out for you taste makers.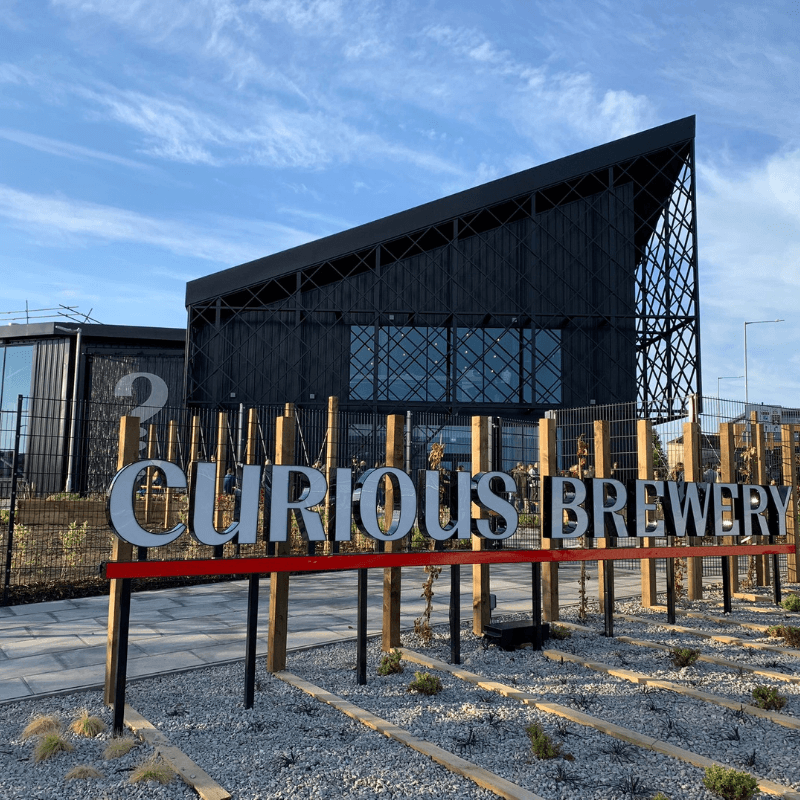 Curious Brewery
Reward your curiosity with the tantalising taste of The Curious Brewery, located in the heart of Ashford. As part of the award-winning winemaker Chapel Down, each premium beer and cider is crafted with a refreshing vintners' twist, producing a wonderfully unique blend in every pint. Journey through the brewery on one of the tasting tours, learn the tricks of the trade that go into this modern brewing process and taste the magic for yourself. To finish, sink your teeth into the taste of Kent with a delectable dish made from local produce in the dining hall, add a pint full of curiosity and you've discovered the perfect pair!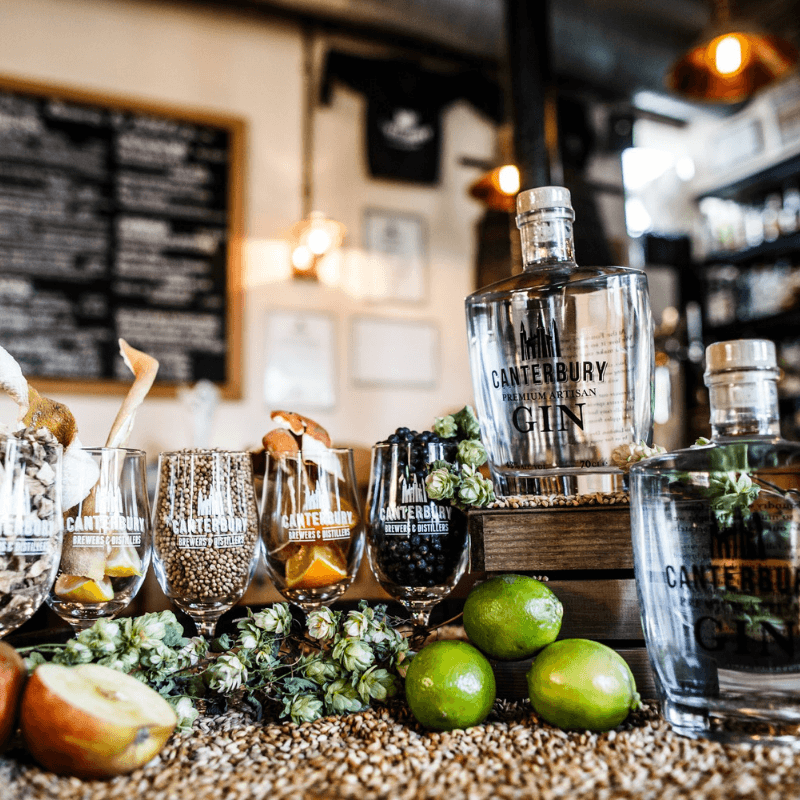 Distilleries
The Foundry
Located within the city walls of Canterbury lies The Foundry, a craft micro-brewery, distillery, restaurant and bar. All products are created lovingly from grain to glass using only the finest quality barley, hops and yeast. The Foundry combines traditional values fuelled by modern taste to create a unique, quintessentially Kentish flavour in all their produce. Explore this magnificent micro-brewery and distillery to unravel the secrets of how these beers and spirits are created.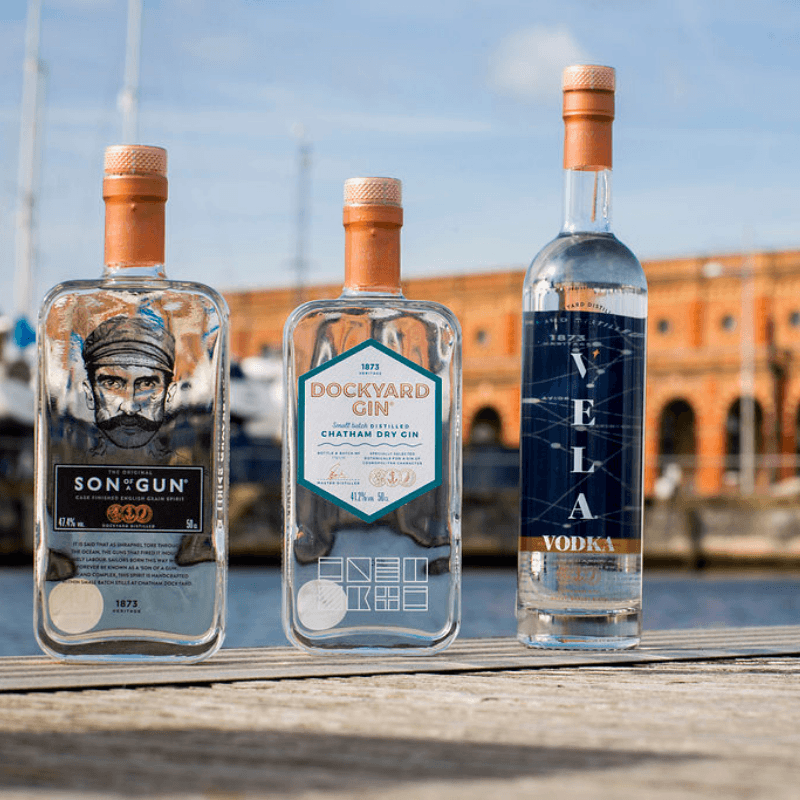 Copper Rivet
Delve into the rich heritage of the Chatham Dockyard and explore Copper Rivet distillery, one of the only places in the county where you can experience the distillation process from grain to glass. Book a tour and discover the process involved in creating the premium range of spirits produced here. Think it can't get better? It can! Experiment with flavours for yourself and savour your palette with one of Kent's finest offerings, Dockyard Gin. (Yum!)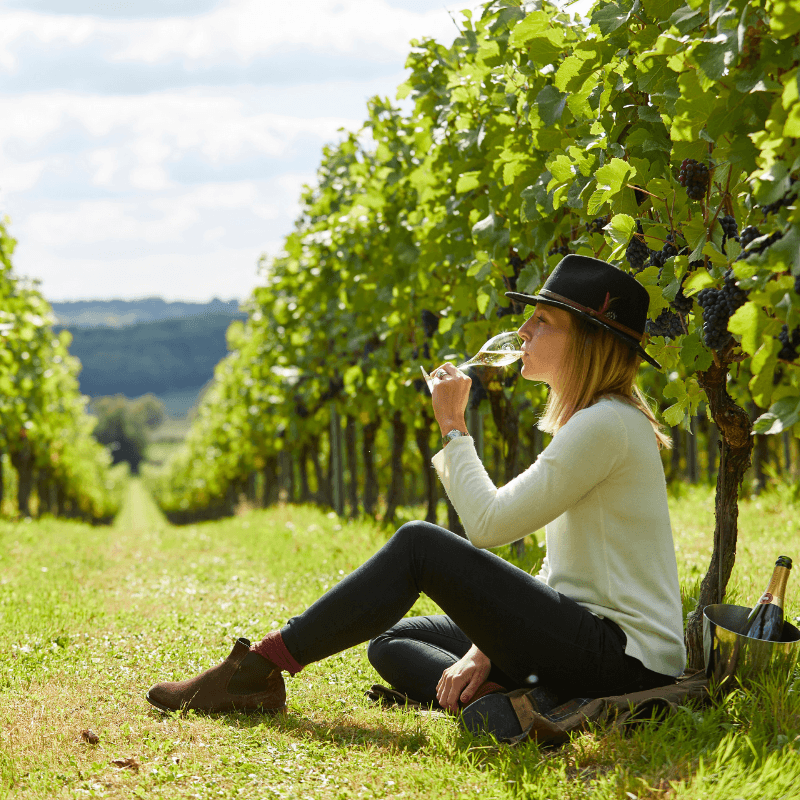 Vineyards
Wine Garden of England
Kent boasts one of the finest climates for viticulture in the country and with a chalky terroir that is said to rival the champagne region in France, it's no wonder the county is famous for its wine production. With an abundance of award-winning bottles produced from the Garden each year, it's essential to visit the vibrant vineyards on your travels. Some of the best-known Kent wineries include Chapel Down, Hush Heath Estate, Gusbourne, Biddenden Vineyards, Squerryes and Simpsons, a visit to these estates is the perfect way to delve into viticulture and tickle your taste buds with the flavour of Kent's finest.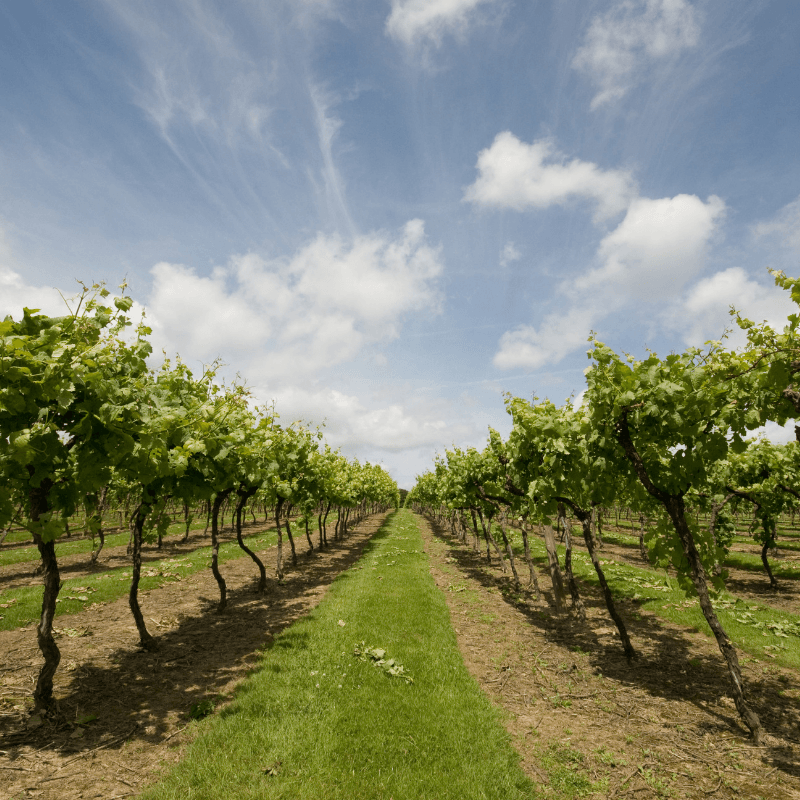 Biddenden
Celebrating its 50th Anniversary in 2019, this beautiful vineyard produces approximately 80,000 bottles of rosé, red, white and sparkling wines each year. Be sure to explore the stunning scenery and sun-kissed vines that surround this glorious 23-acre estate. Finish with a tasting session and tease your palate with award-winning Biddenden Ortega, Kentish Cider and Red Love apple juice. Feeling peckish? Bite into a range of Kentish cheeses, chutney, crackers, huffin and olives with the delicious sharing platter (if you book in advance!).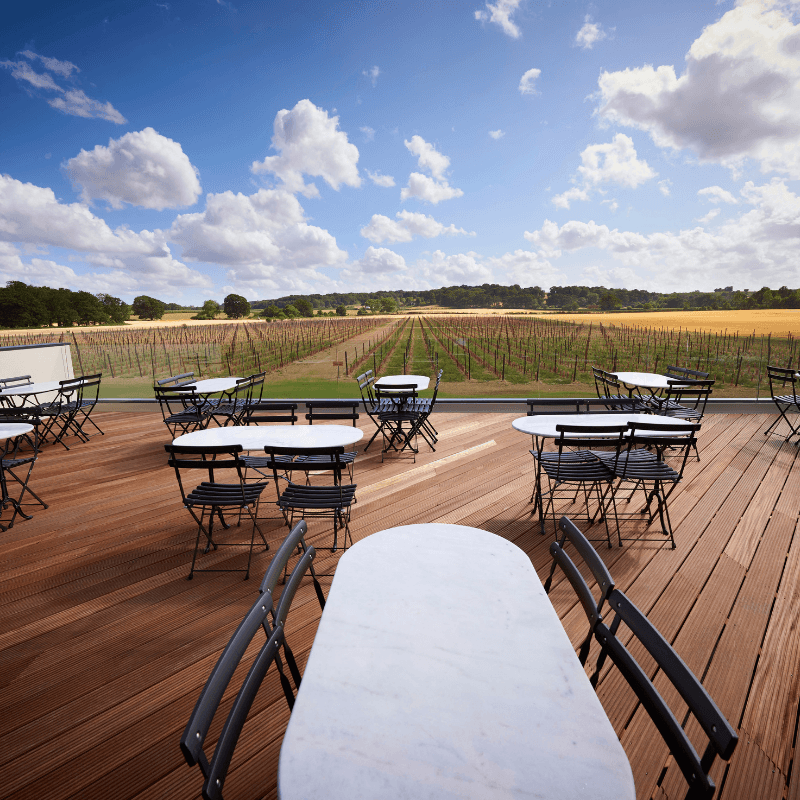 Hush Heath
Hidden deep in the Garden of England you will discover 400 acres of tranquillity at Hush Heath Estate. With miles of manicured vineyards, glorious greenery and rolling Kent countryside, this winery offers the perfect peaceful escape. Take a tour around the vineyards and learn the methods of creating award-winning wines. Visit 'The View', a state-of-the-art winery and tasting room, where you can indulge in a delectable dish and soak in panoramic views of the wine garden with a glass of Hush Heath's finest in hand.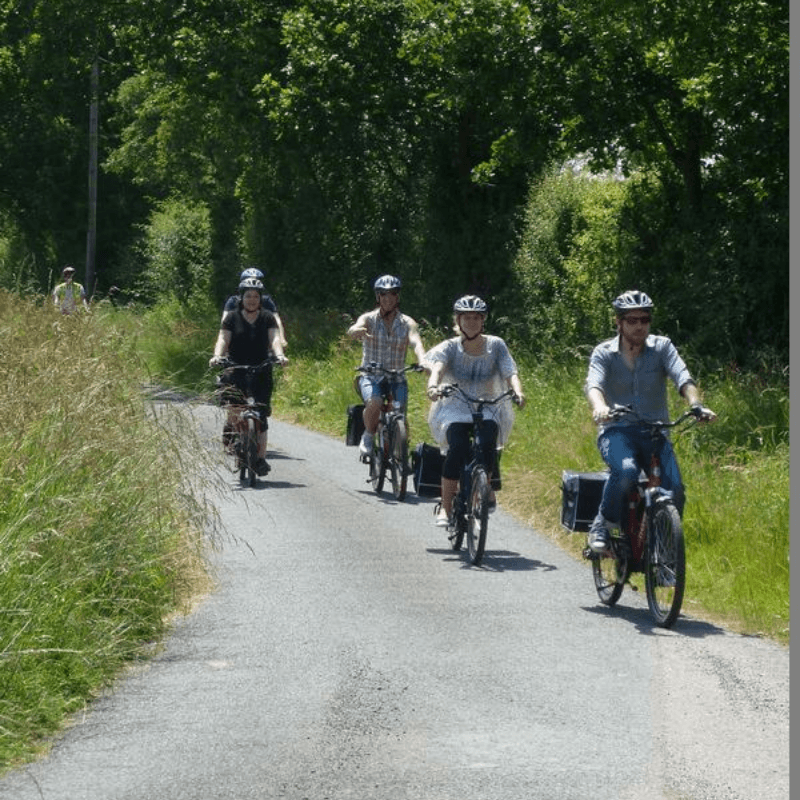 Pedal into a taste of Kent
UK Bike Hire
If you're wondering how to get around the Wine Garden of England then UK Electric Bike Hire & Tours is the perfect method of travel. With a motor that kicks in when you pedal, there is no need to up your gym game before you visit as all the hard work is done for you. Of course, if you'd prefer to attack those gradients then you can also ride as normal. Zip between vineyards with ease all while soaking in the stunning scenery of the Kent Weald, pedal along peaceful roads and stop off for a picnic with some of the Garden's goodies that you pick up en route.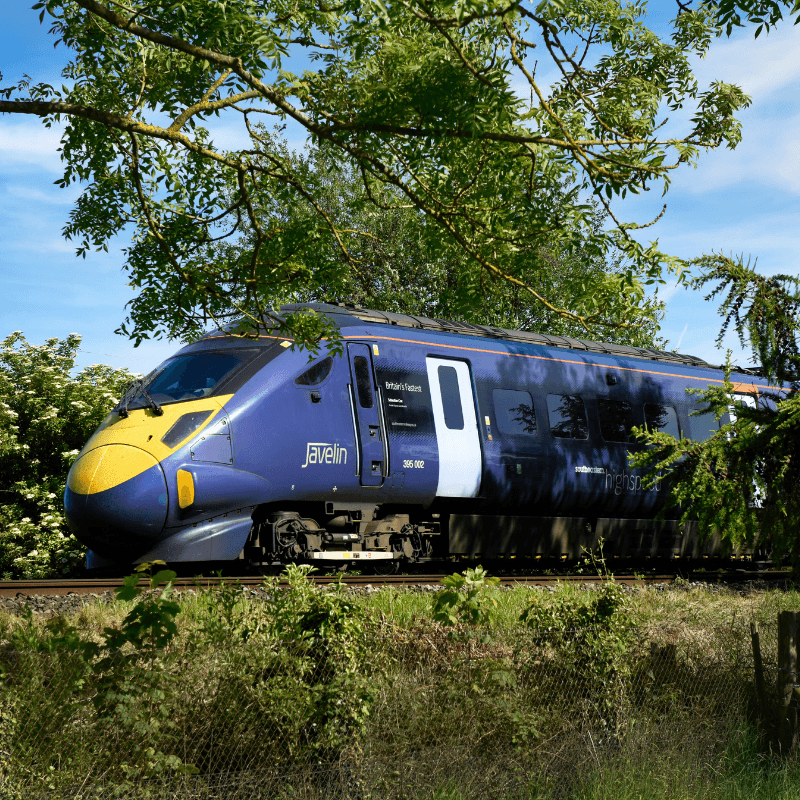 Take a sup of Southeastern
Summer Offer
It's now easier than ever to travel into The Garden of England with Kent's rail provider 'Southeastern'. Thanks to their 'Summer Offer' tickets are now reduced when travelling into the county from London, meaning you can visit the beautiful county and keep your bank account smiling. With stations dotted around the area close to breweries, distilleries and vineyards, travelling into Kent couldn't be more simple!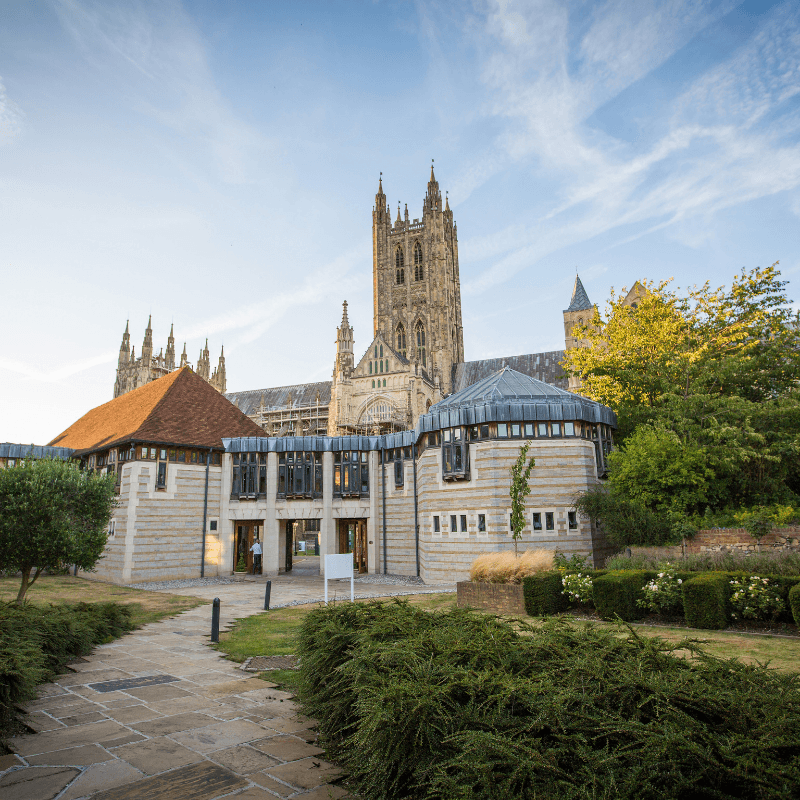 Sip and Stay
Accommodation near to vineyards
From sensational spa stays to snoozing under the stars, The Garden of England boasts several cosy hotels that will fill any sleepers tick box. Rankin's Farm Glamping is situated in a great location close to Biddenden and Hush Heath vineyard where you can snooze in a surprisingly spacious, picture perfect pod. Snuggle up by the fire with a glass or bottle of Kent's finest in hand and close your eyes in the heart of the the Garden of England. Or visit Canterbury Cathedral Lodge, situated in the glorious grounds of Canterbury Cathedral. This luxurious accommodation is just an hours walk from one of Kent's newest vineyards Chartham, a perfect location to avoid hefty taxi fares or being named designated driver!
Sip, Savour and Snooze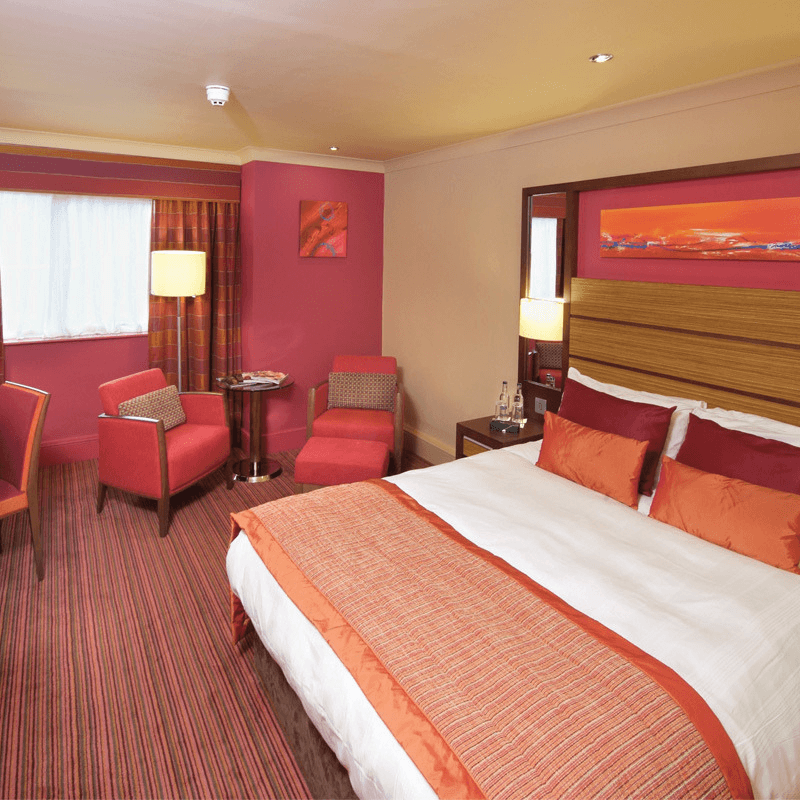 Near to Breweries
Ashford international hotel is located spectacularly on the doorstep of some of Kent's best attractions, especially The Curious Brewery which is only a 30 minute walk or 5 minute drive. With spacious, luxurious bedrooms focused on comfort, this hotel is the perfect place to rest your head after a busy day touring and tasting. Or visit The Cave Hotel and Golf Resort for a stylish slumber. This contemporary accommodation is situated just 3 miles away from the Shepherd Neame Brewery and a 15 minute drive from The Foundry, an ideal location to sip and snooze. 
Relish and Rest...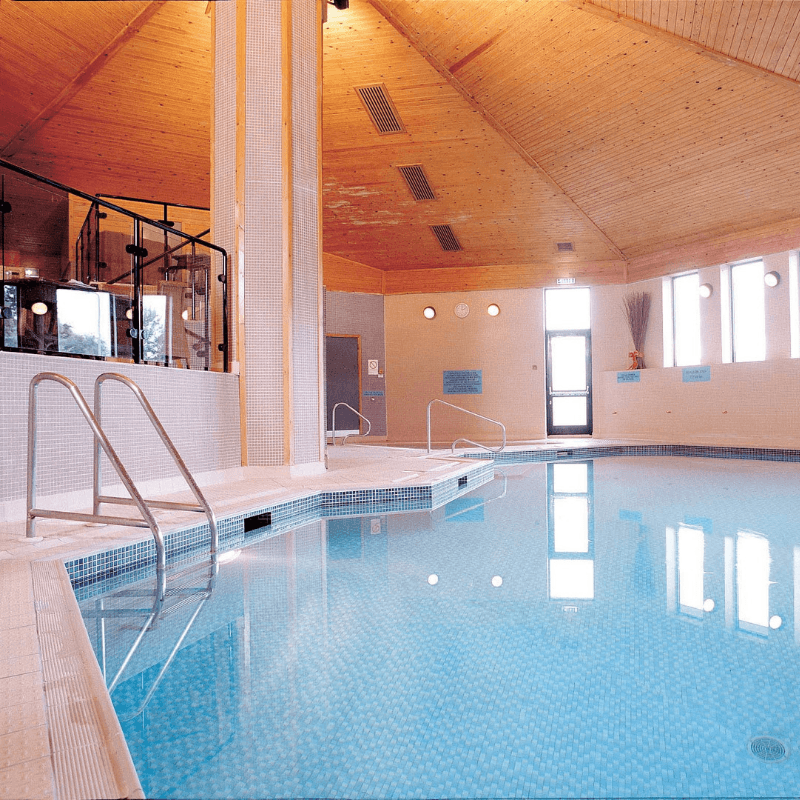 Acommodation near to distilleries 
Rest your eyes in 4-star luxury at The Bridgewood Manor Hotel, perfectly located in Chatham near to Copper Rivet. Spend your day discovering the secrets of the distillery and then head back to the beautiful hotel only 10 minutes down the road. Use the sensational spa facilities and treat yourself to a delicious meal from the restaurant.  
Sip and Spa...