It's Pride month, so raise the rainbow flag, dust off your drag rags, and celebrate identity and diversity at the fabulous LGBT+ festivals going on across Kent this summer!
Whether you fancy taking part in a march through the city, joining vibrant celebrations by the coast, partying in the park, or dancing into the small hours with drag queens, check out Pride events near you in the Garden of England this summer.
If you're joining the celebrations in Kent, don't forget to share your photos with us on Twitter and Instagram, and your top tips for mini-Pride events or parties for people to join.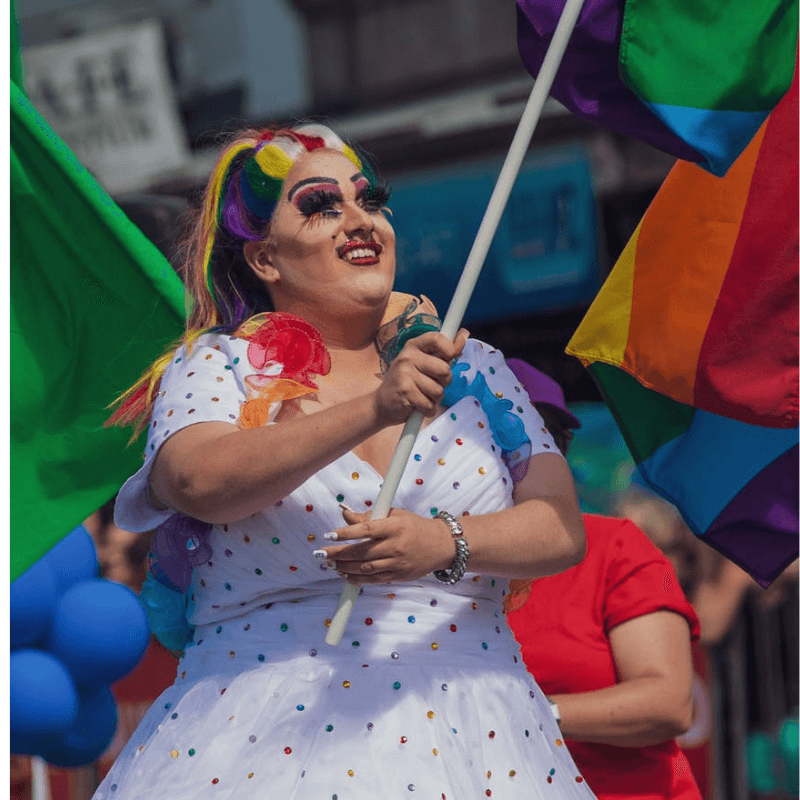 Canterbury Pride, 
15th June:
Canterbury pride will be returning for a third time, with a spectacular parade along the High Street and entertainment in the Dane John Gardens well into the evening. The parade will feature live samba music and bring a carnival atmosphere to the city.
Dance like nobody's watching!!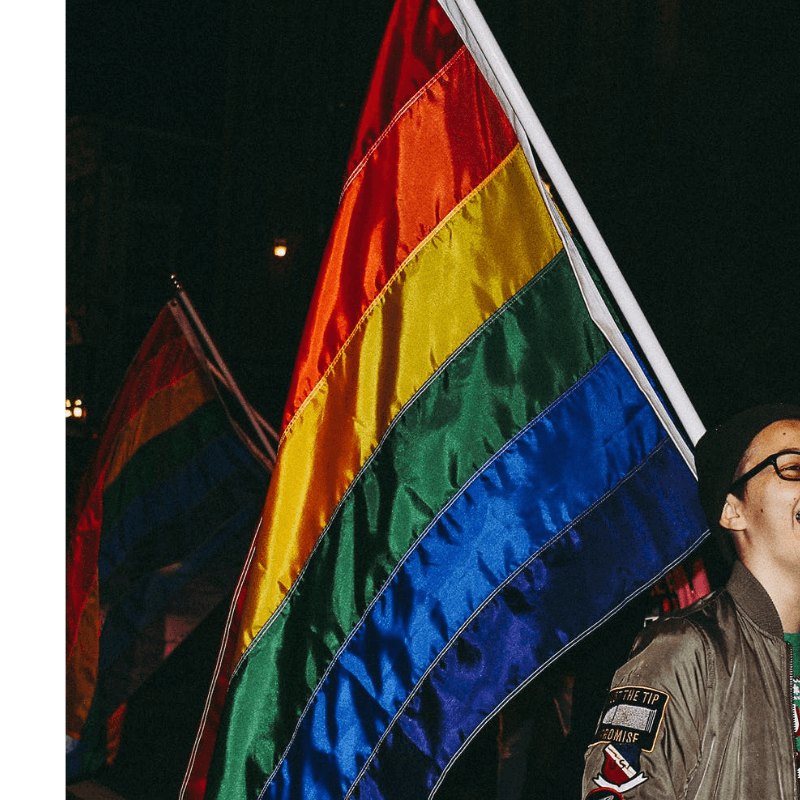 Tunbridge Wells Pride is returning for a third time. Details still have to be confirmed, but the day will begin with a parade through the town centre and let the party start after!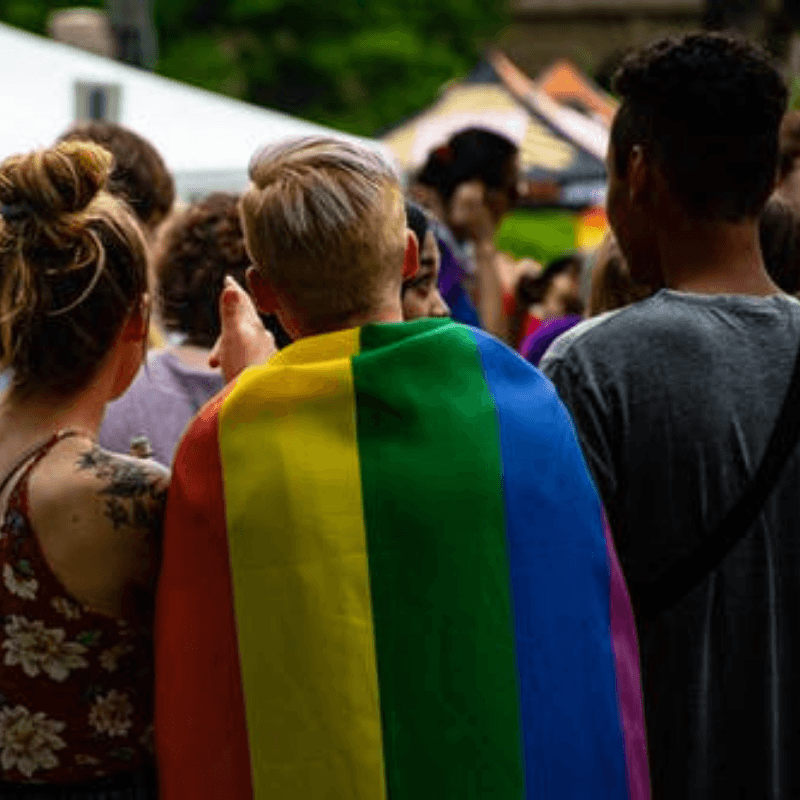 Folkestone Pride , 20th July:
Returning for its third year, Folkestone Pride is set to be even bigger for 2019! While most of the exact details for this year's fantastic festival are still under wraps, we've heard on the grapevine that Joe Goddard of Hot Chip is set to headline. There's also plenty of pre-pride events going on across the town and fund raisers already in full swing, you don't want to miss out! Take in those beautiful sea views, visit the harbour hot spots for cocktails and places to party the night away, you can't really go wrong on a proud day out in Folkestone. Folkestone Pride also organises the 'The Backyard Auction, an auction to raise funds for Folkestone Pride 2019. There is lots on sale from meal vouchers to famous signatures! Be sure to come along and support!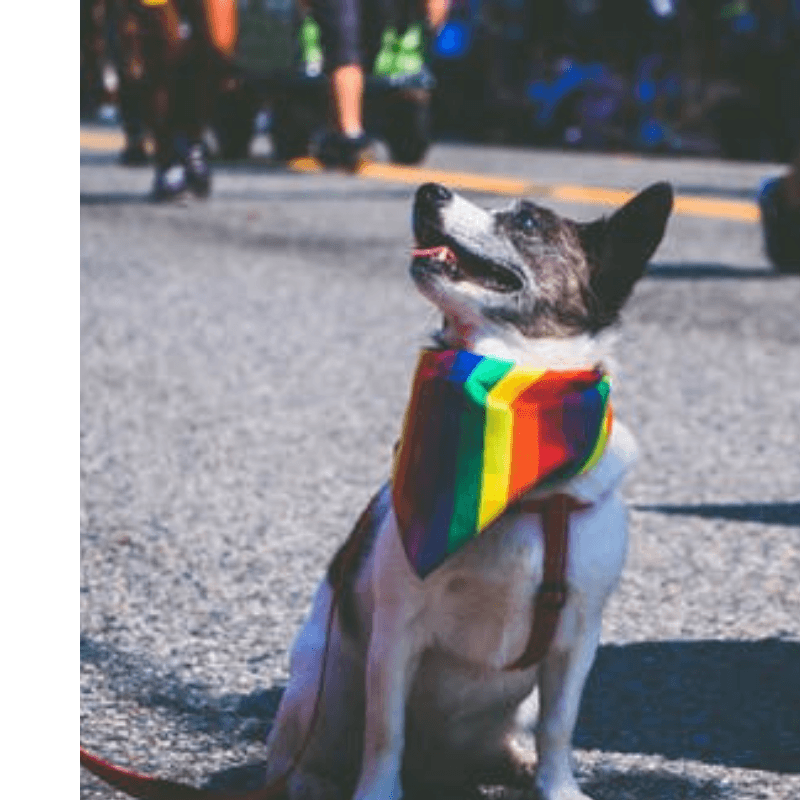 Faversham will be hosting its second LGBTQ+ Pride event, with live music and good food aiding the celebration.
Pride should be an opportunity for everyone to celebrate the diversity of the community, so it is planned a garden party for all ages to attend.Get ready to test your balance on the Mechanical Rodeo Bull and get free rainbow ace painting station!
The over 18s Pride night is going to be a night to remember, with everything you need to celebrate pride in style. Join the free UV Face Painting Station - the party will be filled with LED lights that will let you sparkle.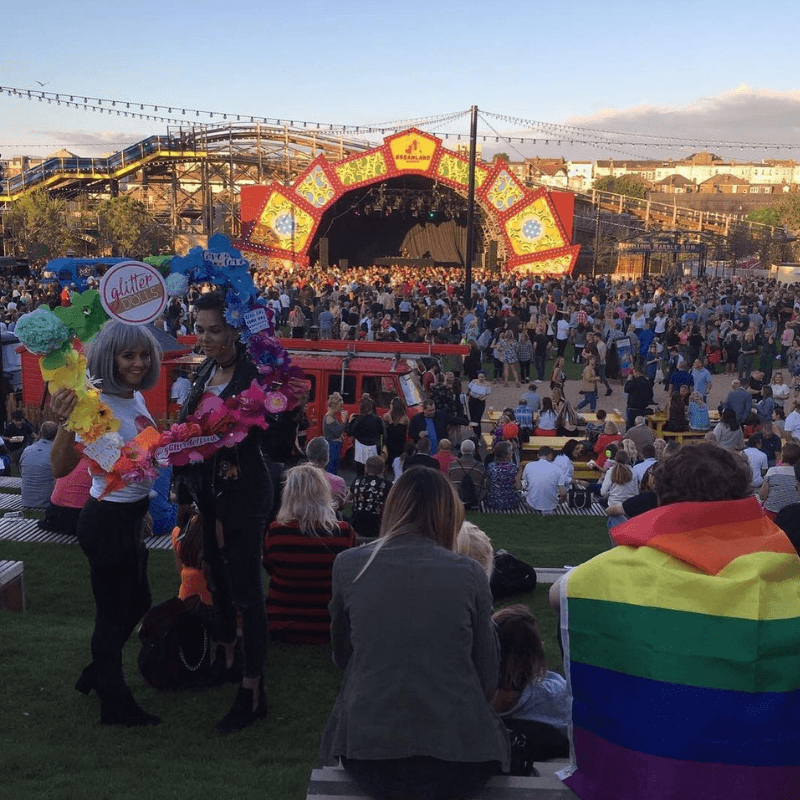 Margate Pride, 7th-
10th August:
More than 2,000 people turned out to celebrate in Margate last year, so prepare for a mammoth event for 2019!
A simple, but beautiful parade from Cliftonville to the main sands, inspiring speakers from across the LGBTQ+ community and local talent performing. Settle down on the slopes for the night, but get ready to sissy that walk on the dance floor... Take to Dreamland's stage where Melanie C w Sink The Pink will perform.