The month of May is National Walking Month, which out of many celebration and awareness events that are celebrated (we're looking at you National Chocolate Day), is one of the healthiest – we can't think of much better than getting out in the fresh air on a gentle or brisk stroll.
To bring together everything that this month celebrates, we've put together some of the best walks and places to wander gently, or not so – after all those could be just a walk in the park for you!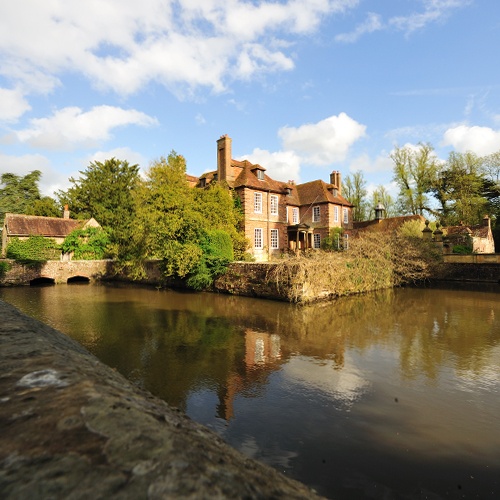 The Royal Spa town is well worth a walk around regardless, with its rolling hills and beautiful historic centre. However if you're after a little more then you can upgrade your visit with a Blue Badge Guide group tour, so you can add stories and tales of scandal while wandering. Contact the Tourist Information centre on 01982 515675 or drop them an email to pick up a place for just £5. Equally, if you are looking for an out of town experience, then head out on the (only if wish to make it as long) 27.5 mile route. From stops such as Groombridge Place to sites painted by JMW Turner. With this varied and beautiful walk you may just end up walking further than expected! Royal ramble in Tunbridge Wells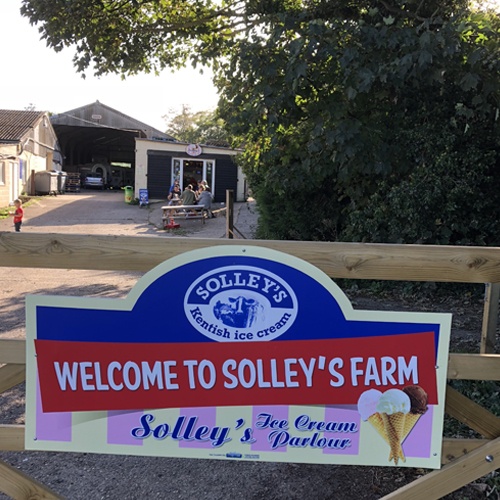 There's a perfect combination in a countryside walk and ice cream. Around Solley's farm yard, you can head out on a trail which gives visitors the chance to learn more about the nature that inspires their ice cream through to how their working farm is utilised all year round. If you're feeling a little more adventurous, then there are plenty of routes across the rolling country and through the small villages. Once you've either tackled a 2km, or even a 7km route, you can restock on the calories you've burned by stopping at the ice cream parlour – what's not to like! Solley's countryside stretches
With more  favourable weather in Kent during May, the coast becomes an even more reliable option for a wander. Throughout Kent are sections of England's Coastal Path, which runs across the country. One of two favourites is between Kingsdown and Walmer. Along the 2.5-mile route, you can enjoy the peaceful and historic Walmer Castle, stop off at the iconic Zetland Arms, and of course take in some fresh sea air. While the second, which circles St Margarets Bay, is ideal for a hybrid walk, with a mixture of countryside and sea views combined with inclines and gentle patches. Discover the home of 007 author Ian Fleming and a dramatic alternative view to the White Cliffs! Coastal circumnavigation
Continuing the theme of coastal routes, our next is along in Folkestone. With the resurgence of this seaside town, the local art scene has taken a fast incline, and since 2017 has used the phrase 'Folkestone is an art school'. To discover some of the artworks that are dotted around Folkestone, from the beaches to the railway inspired pieces, you can download a map and get hunting. Oh, and the good thing about this collection is that it is completely free and open 24/7! Tours of the arts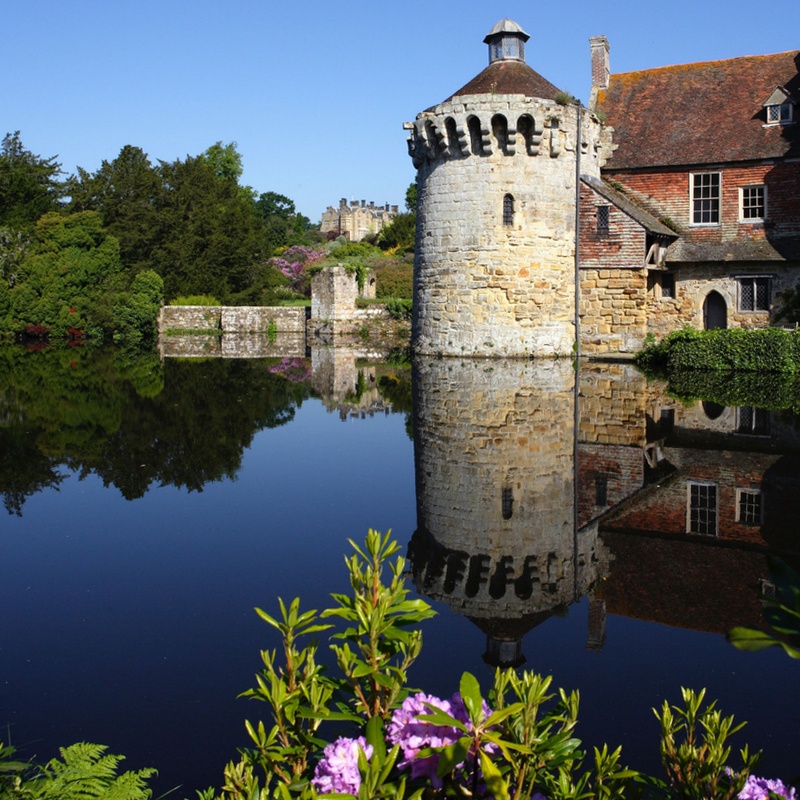 Did you know that some of your favourite Kent attractions such as Ightham Mote and Chartwell have acres of walks just waiting to be trodden? The National Trust have helpfully put together a list of their properties that feature both short and longer walking routes. For instance, Scotney Castle have guided walks led by volunteers that take in the hidden gems of the estate, and towards Sevenoaks, you can take in magnificent viewpoints on a walk circling Emmetts Garden. Properties of a good walk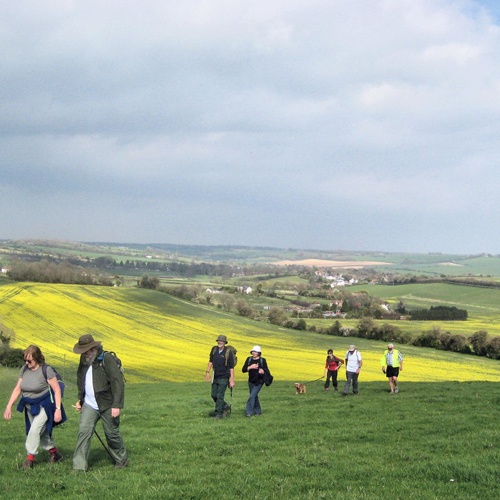 Being one of East Kent's most beautiful natural valleys, the area is popular with walkers, cyclists and for those simply passing through. At the start of June (just outside of May's Walking Month – but it should be a year round thing!), is the Elham Valley Walking Festival, held by volunteers that promote walking in the Valley. Across a Saturday & Sunday, there are countless events taking place which include walks along the Valley and North Downs Way to a strenuous 23 mile Canterbury to Hythe outing. Elham Valley Walkers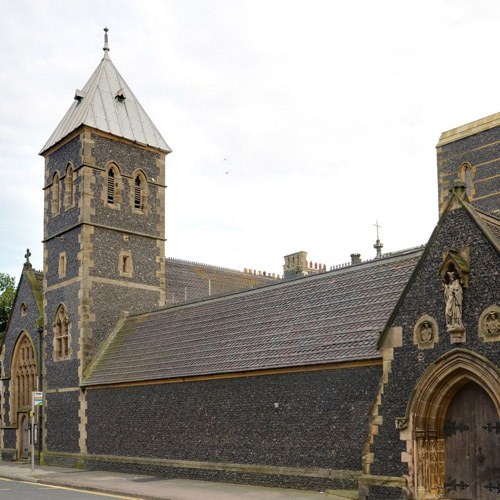 Gentle strolls await in Thanet, as the home of the sandy beaches and quaint seaside towns has plenty of trails to discover. You may have heard of the iconic Viking Coastal to the Turner and Dickens trails, but there are even more to ramble on. If you fancy scratching under the surface of Margate a little more, then the self-guided town route is for you – covering the Surfboat Memorial to The Tudor House. For those with a little more time and energy – there's the Pilgrimage journey, quite literally! The Way of St Augustine can be done in 2 days and covers around 17 miles, from the Shrine of St Augustine in Ramsgate to Eastbridge Hospital in Canterbury. All-rounders in Thanet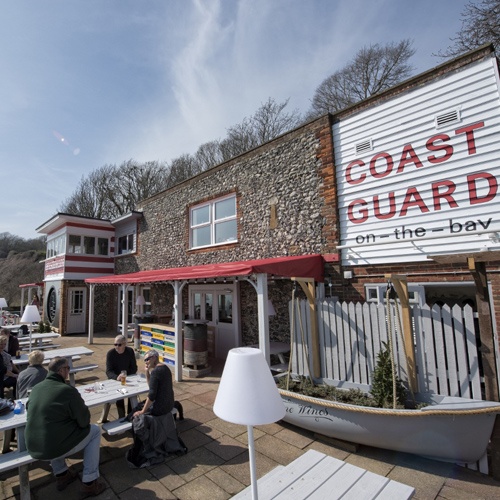 Shepherd Neame pubs
There's nothing quite like finishing off a countryside ramble in a pub, either grabbing a quick refresher or putting back on those calories burned. With Kent's most famous brewer having a selection of pubs across Kent, there's bound to be one wherever you end up in May.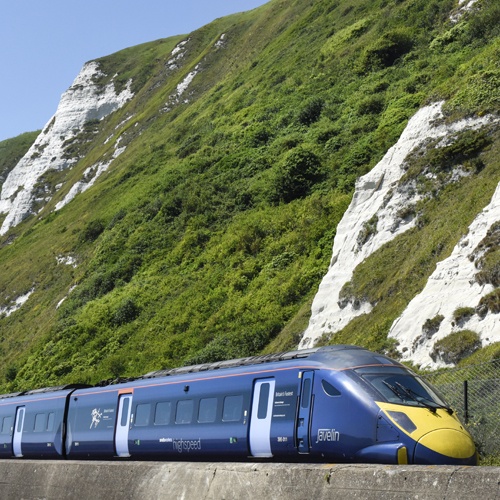 Training your way around
And no, we don't mean training for these routes! If you need to travel to these starting points, or stop earlier than you predicted then there will be a train nearby to take you home! Be sure to find your nearest station at Southeastern's website.