As it is #NationalTreeWeek, what better place to celebrate mother nature than right here in the Garden of England? With an abundance of glorious greenery surrounding our charming county, there is so much to see and do to appreciate the great outdoors. From woodland walks and fabulous forestry, to resting your eyes in the heart of the wild, there's an evergreen place in Kent for everyone to explore. So pull up your walking boots, step outdoors and take a deep breath of fresh air and head along to discover our county's stunning scenery and natural beauty.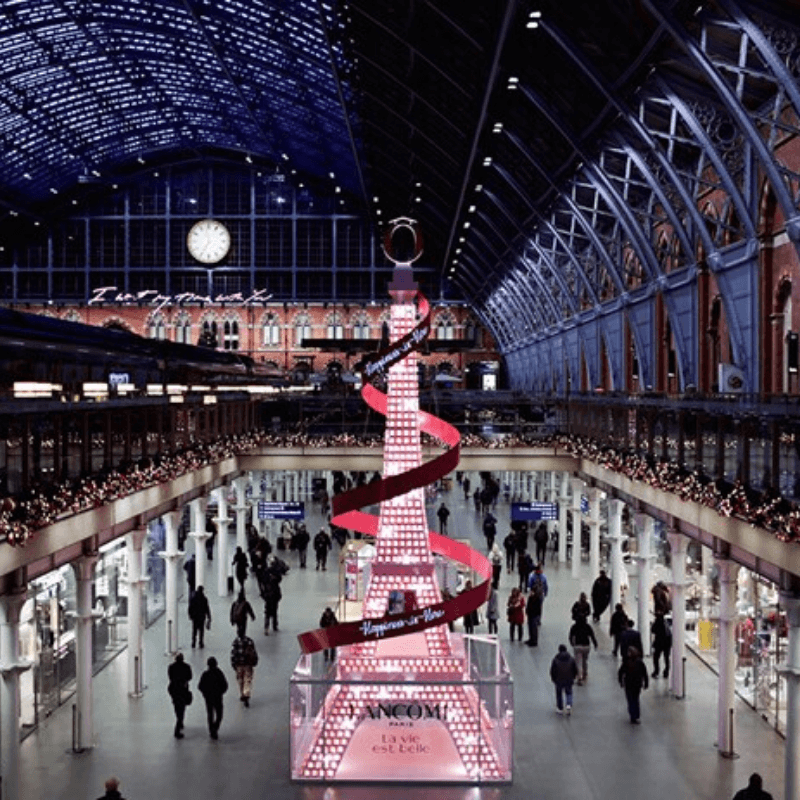 HS1 St. Pancras Tree
Before hopping aboard one of Southeastern's high speed services to our charming county, take a second to soak in the sights of the stunning St.Pancras' Christmas Tree, designed by French beauty brand, Lancôme. Glistening at 36-foot high and created with 1,300 LED Pink lights and over 1,500 bottles of the brand's signature fragrance, the tree embodies the elegance and beauty of Paris' most-iconic landmark, The Eiffel Tower. Every hour on the hour, the lights come to life and display a special show for passers by, adding a little sparkle to your Kent adventure.
National Trust and The Ash Project
From tree-lined avenues to ancient woodlands, the National Trust conserve many habitats that can be enjoyed by the public and wildlife alike. So take a deep breath of fresh air, feel your mind still and explore one of the National Trusts' wonderful woodlands trails. Or, how about helping to support the brilliant work of The Ash Project? The Ash Project celebrate the cultural, natural and social history of the Ash Tree in a time where numbers are quickly decreasing because of Ash Dieback. Visit the Ash to Ash sculpture in the heart of the Kent Downs, or find out more about how to get involved in volunteering…
Forest Bathing at Reuthes
Sometimes we need to escape the hustle and bustle of a busy life and take a moment to reflect and unwind. It's no secret that stepping outdoors and exploring nature can have a positive effect on wellbeing, and Reuthes in Sevenoaks are experts of how this correlation can be strengthened using Japanese awareness meditation, Forest Bathing. Enjoy a delicious meal, before wandering to the Lost Gardens for an immersive Forest Bathing lead by a guide. Focus on the forests' languages of change, renewal, growth and impermanence, and feel your mind become enlightened and refreshed…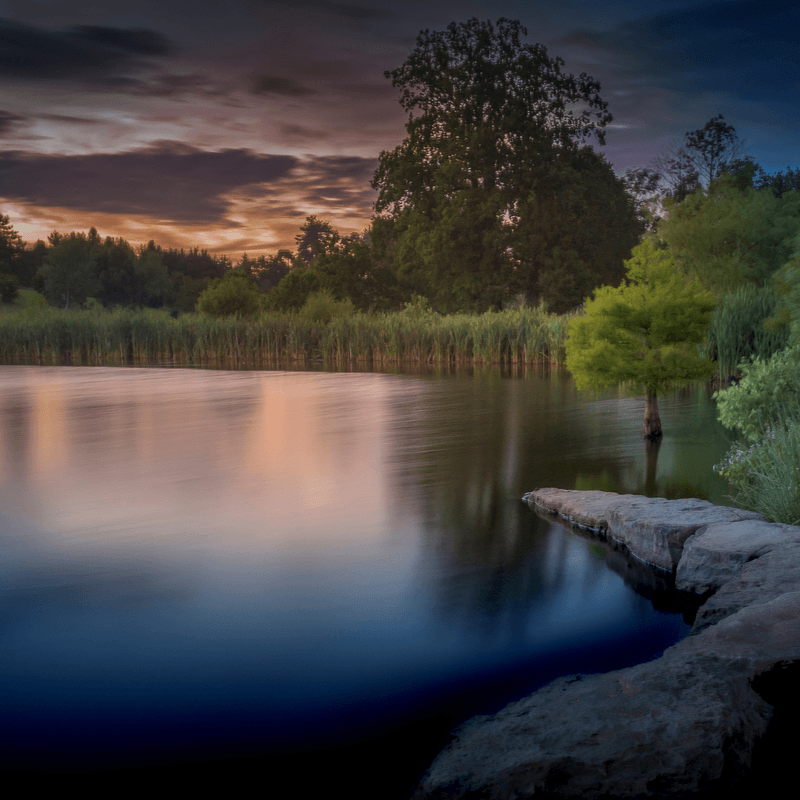 Bedgebury National Pinetum
Take in the bursting colours of Bedgebury and prepare to rejuvenate your senses with the sensational sights, sounds and smells of this flourishing forest. Home to over 12,000 trees and a world-leading collection of conifers, this is the perfect place to unwind amongst some of Kent's glorious greenery. During the festive season, the treetops sparkle and gleam as the Christmas at Bedgebury, after dark trail comes to life, so the fun doesn't have to stop after the sun hides away. With British-grown Christmas Trees on sale as well, you can take a part of Bedgebury home with you!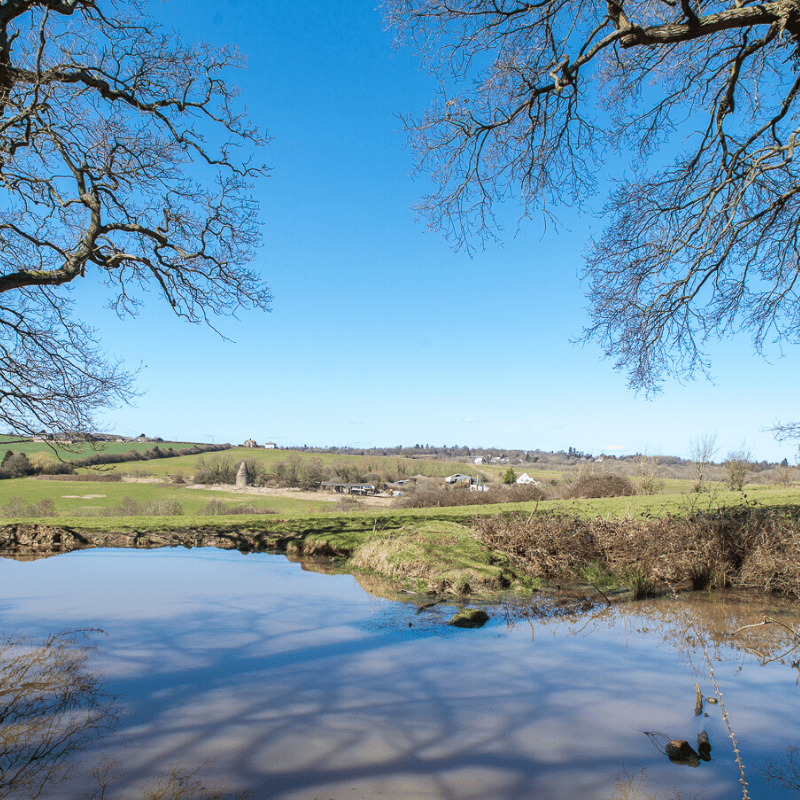 Tunbridge Wells 
Situated near the High Weald, more than 69% of the Tunbridge Wells region is in an Area of Outstanding Natural Beauty thanks to its ancient landscape. With narrow, winding lanes with high hedges, open common-lands and a patchwork of little meadows, this beautiful area is the perfect spot to take a woodland wander. Stroll through Pembury Woods Circular Walk for 13 miles of stunning woodland scenery, explore Hemsted Forest's array of Pine trees, or adventure Bewl Water Country Park, the largest stretch of open water in the South East, surrounded by beautiful trees and woodland. 
The History of Kent's Glorious Greenery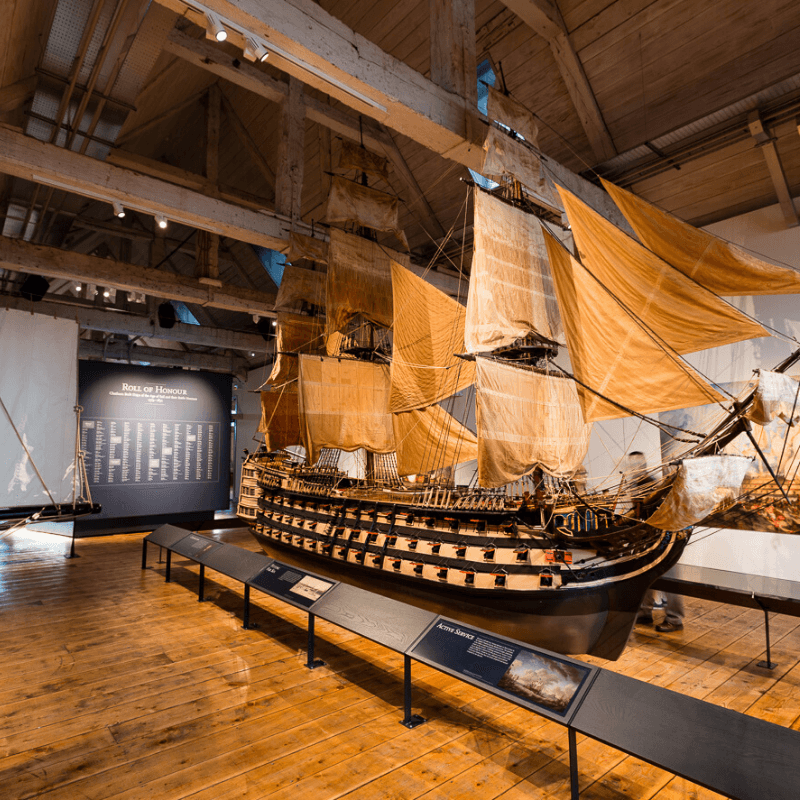 The Historic Dockyard Chatham and The Down House
Head along to one of Britain's leading maritime heritage destinations at The Historic Dockyard Chatham and discover how timber helped build the war ships used in the Royal Navy. During your adventure, be sure to visit the interactive gallery, Command of the Oceans and learn the fascinating story of how the timbers of the Naumur 1756 ship were discovered beneath the floor of the old Wheelrights' Workshop. Or, visit The Sandwalk at Down House, the former residents of Charles Darwin. It is said that Darwin would take a daily stroll here to gather inspiration for his works. The trail comes to life during the autumnal months as it bursts with a flourish of seasonal colour, making it the perfect place to stretch those legs and unwind.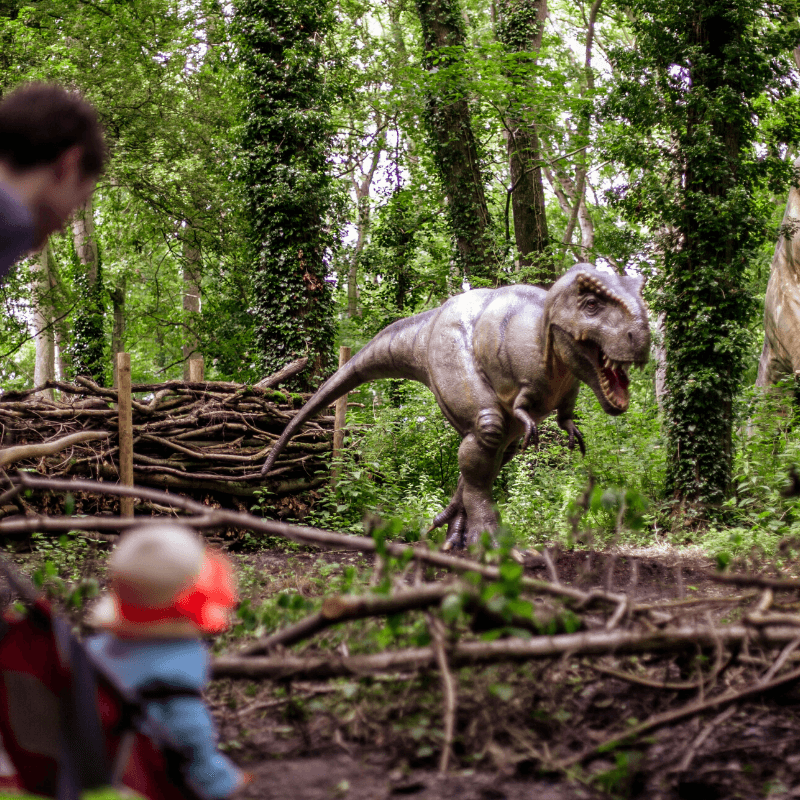 Howletts, Port Lympne and Bluewater
Don your exploring boots, grab your binoculars and head to a wild adventure in Kent. Stroll along the woodland walk at Howletts Wildlife Park,and see what animals you can spot whilst admiring the sequoia trees. Or, marvel at life sized creatures at Port Lympne's Dinosaur Forest, explore wooded paths lined with mature trees to discover amazing animals, then close your eyes amongst the pine at Port Lympne's Pinewood. Or, head along to Bluewater and celebrate 50 years since The Very Hungry Caterpillar book was published. Little ones can pick up a book and stretch their legs around lakes, play areas, bug hotels and spot the wooden sculpture of The Hungry Caterpillar himself!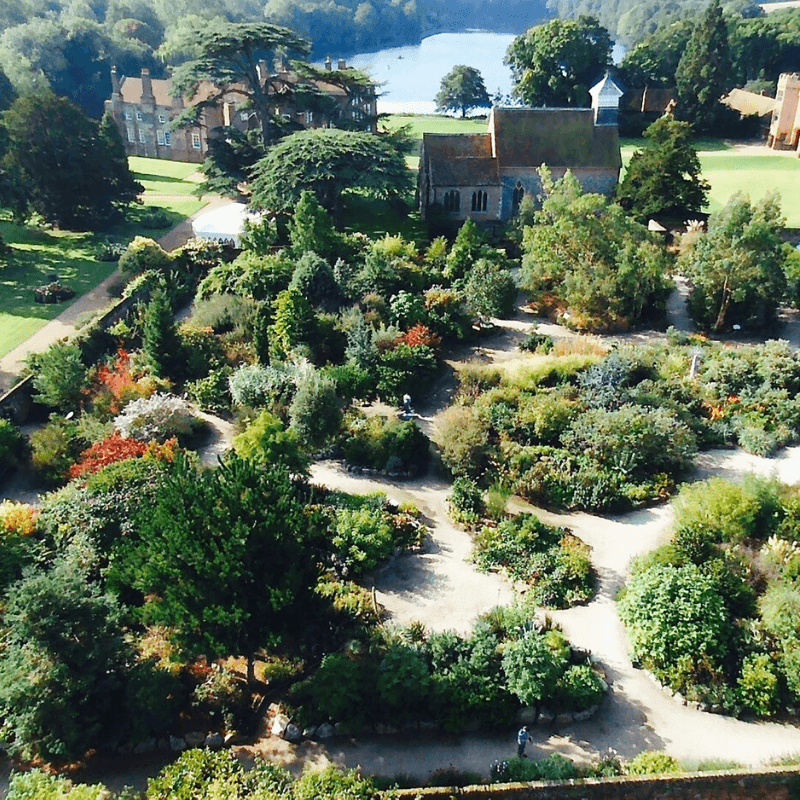 Sevenoaks and Lullingstone Castle & The World Garden
With a history of oak trees trailing back to 800AD, Sevenoaks is the perfect place to admire Kent's ancient nature and woodland. The town was original given its name because of the seven oak trees and their ancestors that have stood in the area since this time period. Although re-planted throughout time, this area is a beautiful way to celebrate the glorious Oak Tree and it's species. Or, visit Lullingstone Castle and The World Garden, which contains a fascinating variety of plants from all around the globe. Home to the world's rarest Gum Tree, Eucalyptus morrisbyi, which flowered for the first time in 2009, Lullingstone makes a wonderful day exploring enchanting plantation and greenery.