Student must see spots in Kent
So you got the grades, you're more than likely laden with enough super noodles to last the whole semester, and you're about to make the big move to a brand new city. Welcome to student life! 
We're under no doubt that your first few weeks will be filled with meeting new friends, and finding your feet, but the start of a new terms also presents the perfect chance to explore somewhere new and exciting.  
With so much to see and do in Kent, we're here with our top tips on what makes The Garden of England a great place to live and study. In need of a bit of inspiration? Read on for our top must see spots this semester...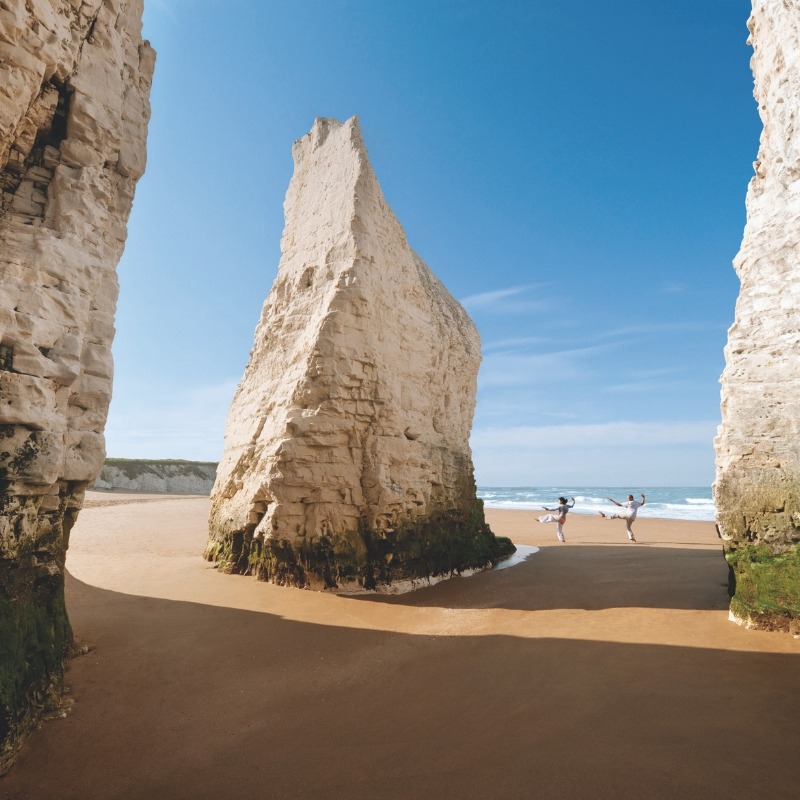 Feel the sand between your toes
If you do like to be beside the seaside, you're very much in luck. Kent's sweeping coastline is blessed with not one, not two, but 10 impressive Blue Flag beaches. From beautiful Botany to lovely Leysdown, we're resplendent with both sandy and singled shores. Perfect for that post-exam escape!
Sand, sea and seminars…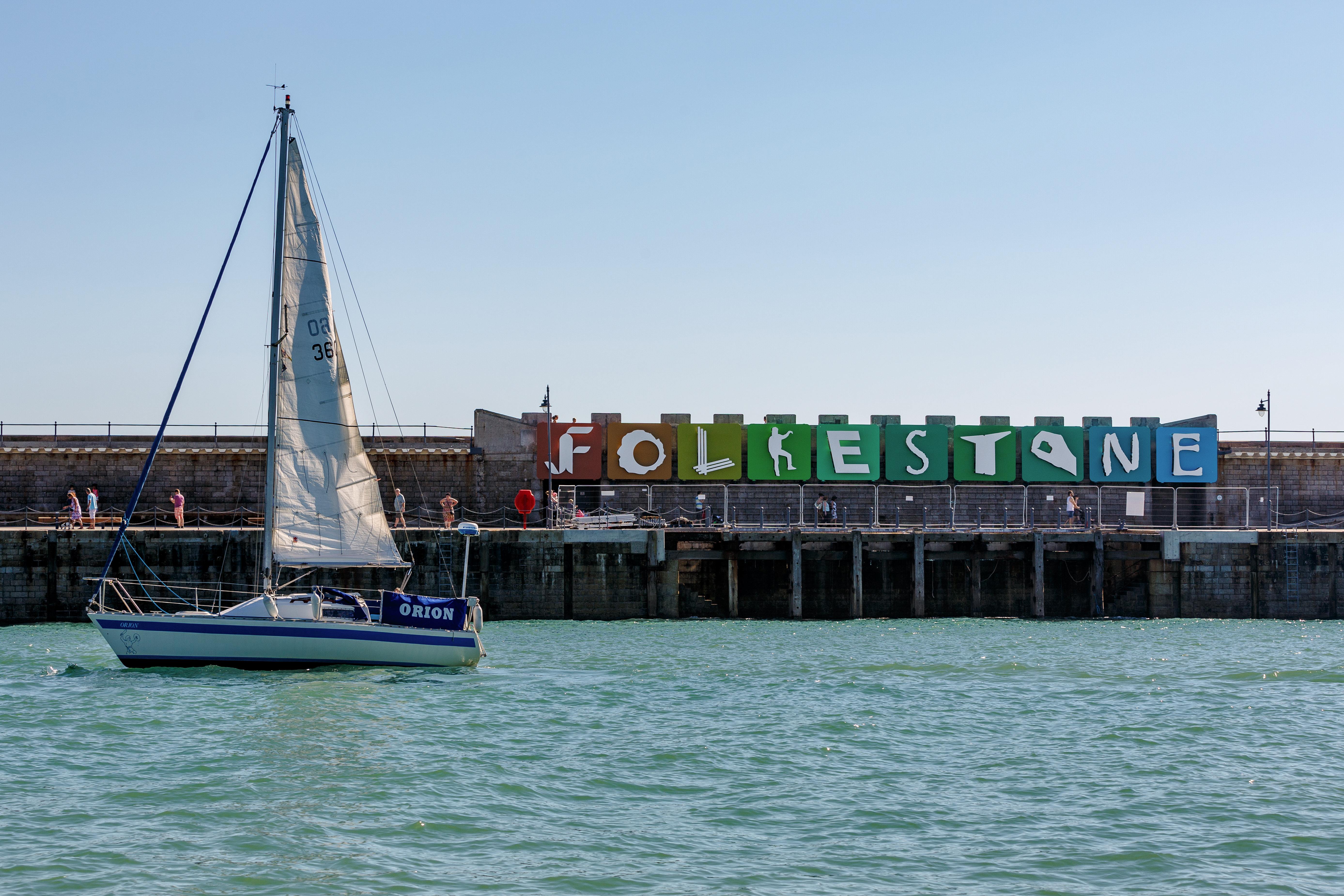 Fun in Folkestone
Forget the winding lanes and traditional seaside entertainment of Brighton - if you're looking for culture, coast and culinary grandeur look no further than Folkestone's Creative Quarter! Peruse awe-inspiring artwork at one of the countless galleries located along the old high street, stop and watch the world go by (two shot caffè macchiato in hand, of course) in one of the wonderful independent cafes, before heading harbour-side to enjoy fantastic food along Folkestone's Harbour Arm.
The place to be…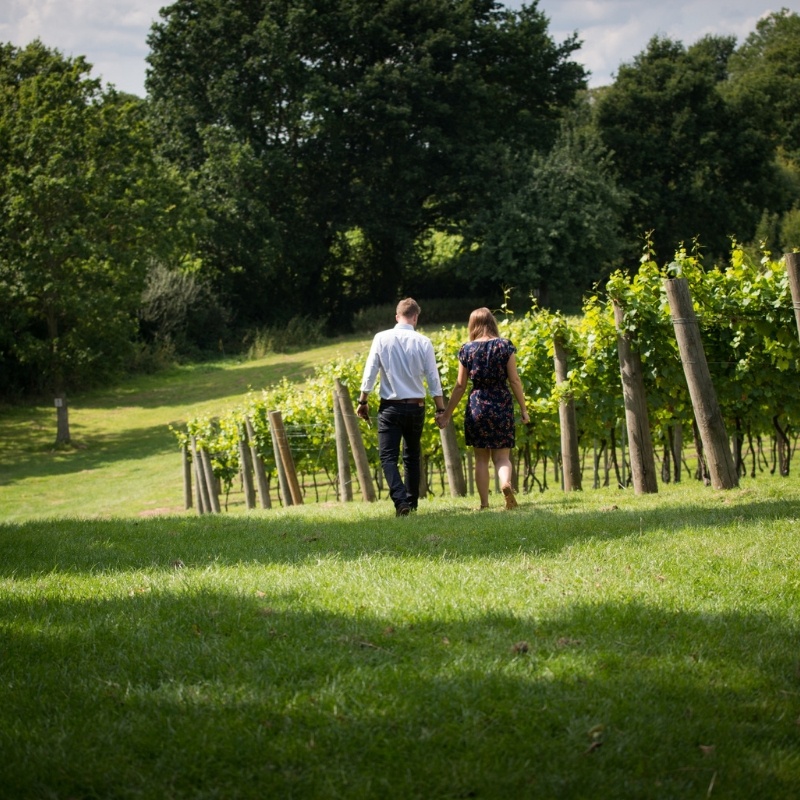 Raise a glass
Kent's rolling landscape is home to some of the most exciting wine producers in England. So, if you're already partial to a tipple of Kentish wine, or maybe you're just popping the cork on the best our county has to offer, why not enjoy a tasting tour at one of Kent's
wonderful wineries? Cheers!
Wine not?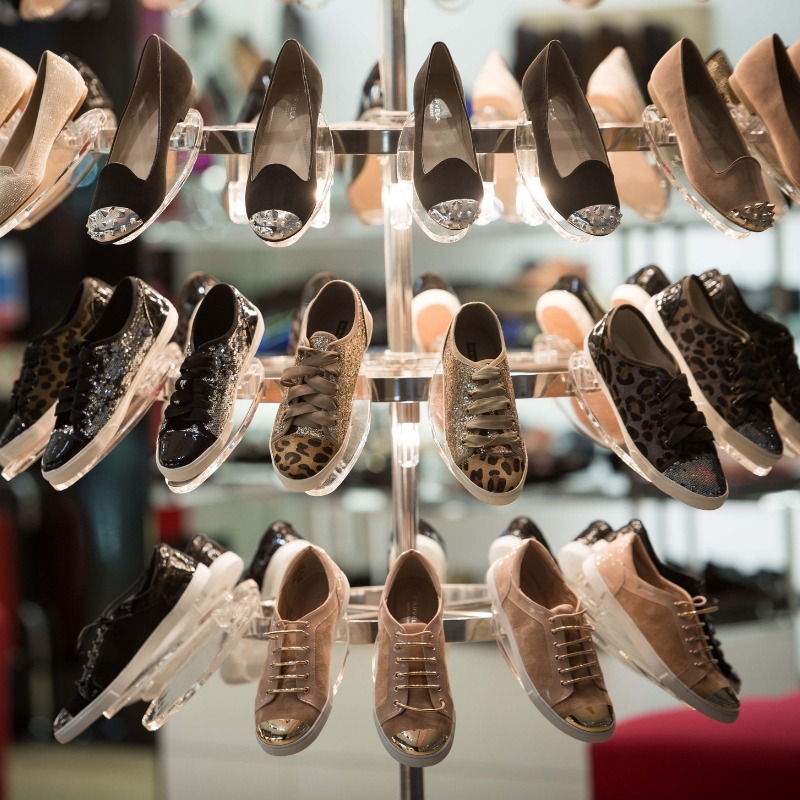 Let's go shopping
When it comes to shopping, it's fair to say Kent has it covered, so you'll have no trouble tracking down that perfect outfit. Shop til you drop in Bluewater's 330 stores, track down the best of the high street stores at Whitefriars Shopping Centre and discover up to 30% off on a number of special student shopping nights at Ashford Designer Outlet.
Check out where to find all your first term essentials...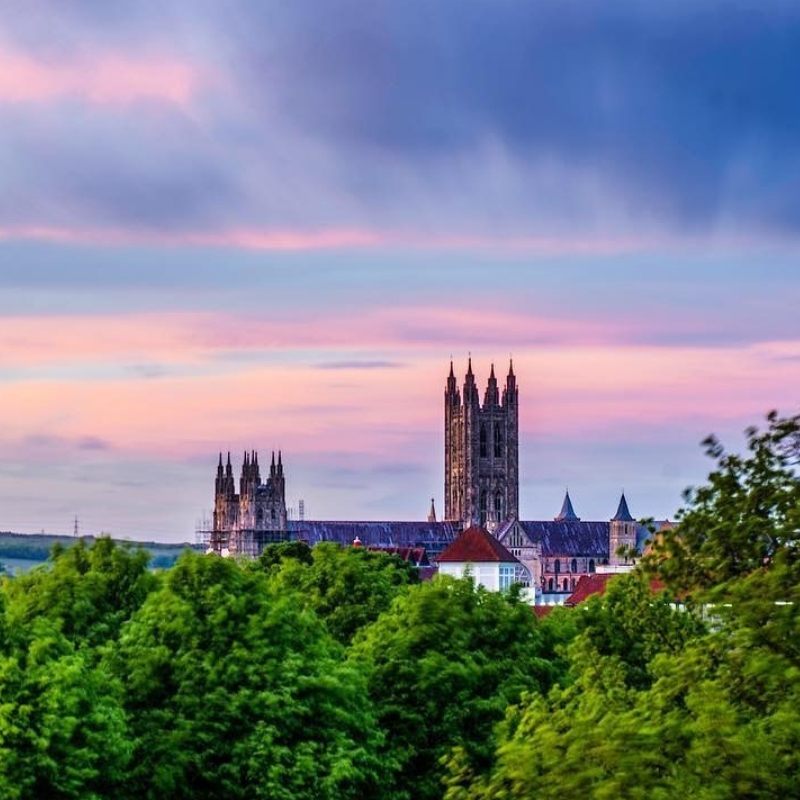 Canterbury Cathedral
In the heart of Canterbury's gorgeous medieval streets, be amazed by stunning architecture and a wealth of history at iconic Canterbury Cathedral. Gaze up at the awe-inspiring ceiling on the exact spot where, in 1170, Archbishop Thomas Becket was murdered in the Cathedral, making the site one of Europe's most important pilgrimage centres.
Step back in time…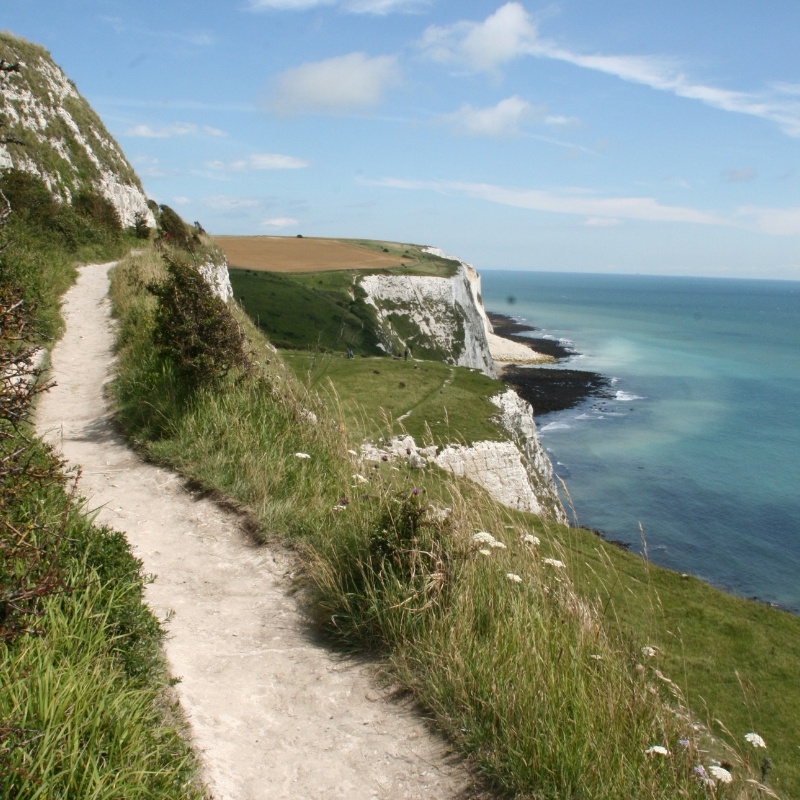 The White Cliffs of Dover
Whether you're looking down from the top or admiring it from the sandy beach below, the White Cliffs of Dover are one of the country's most spectacular natural features. An official icon of Britain and a sign of hope and freedom for centuries, grab your flat mates and make a beeline for this iconic Kent location. Enjoy a dramatic cliff-top walk or simply sit and enjoy the beauty of the unrivalled views of the busy English Channel and the French coast.
There'll be bluebirds over…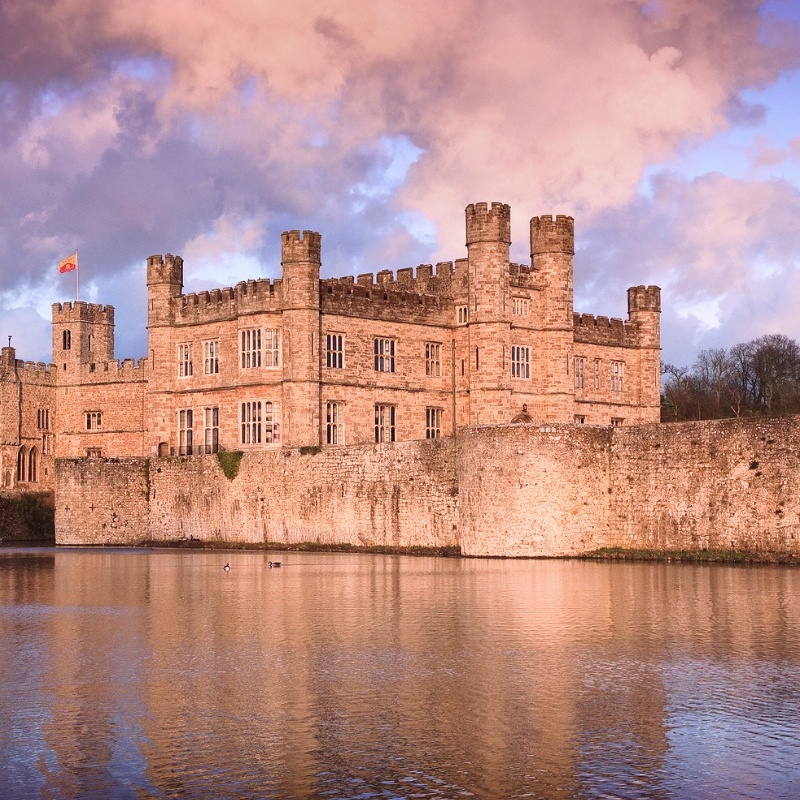 Castle capers
Uncover ancient stories, delve deep within winding medieval tunnels and even laze on a boat on a moat. Yes, Kent is home to some of the most beautiful - and important - castles and fortresses in Britain's history, most of which can be visited all year round. From wonderful Walmer to stunning Scotney, come and be allured by Kent's captivating castles!
King of the castle…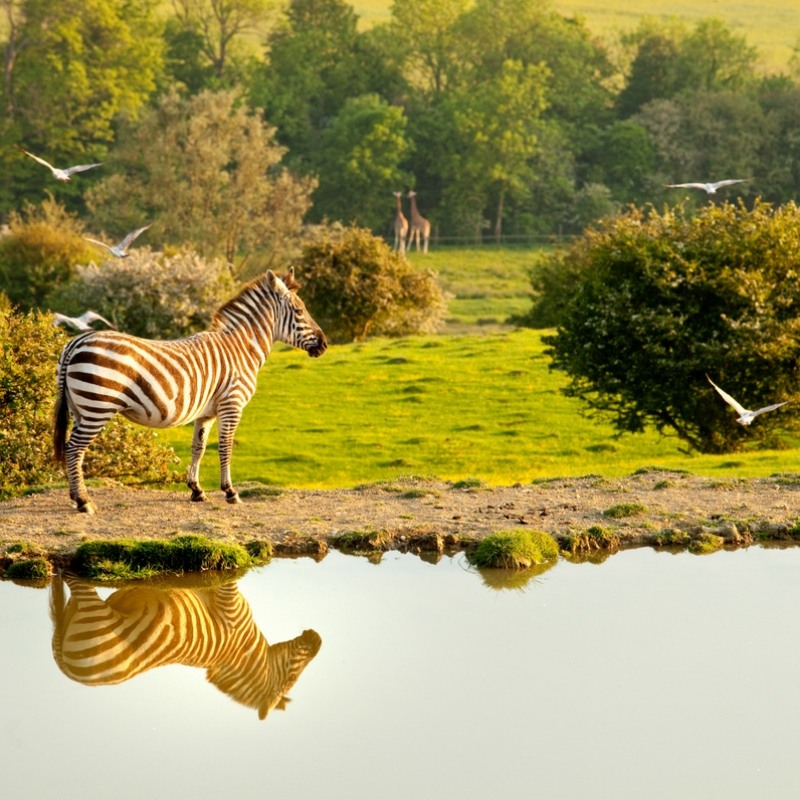 Africa. On your doorstep
Student loan won't quite stretch to that African safari you've always dreamt of? There's no need to go to the ends of the earth to explore your wild side - Port Lympne Hotel & Reserve offers an adventure like no other. Home to over 760 animals across 90 species, including spectacled bears and Kent's only giraffe, journey through South America, Asia, and Africa in one day and still make it back to halls by sunset. These wild things will make your heart sing!
Student friendly safari…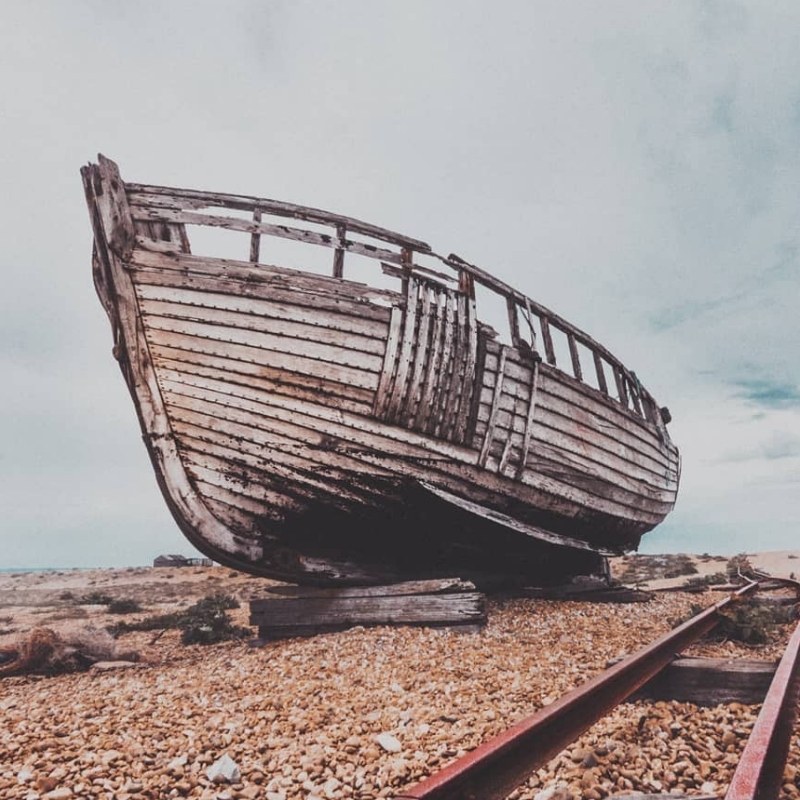 England's ONLY desert at Dungeness
Geography students, this one's for you! Welcome to England's ONLY desert. Stroll along the board walk and enjoy the peace and quiet of the nature reserve, with more than 600 species to be found. Of course, if you want to get back to the hustle and bustle, or you just fancy a pint, the Romney Hythe and Dymchurch Railway rests right on the beach with its very own tap room, so you can enjoy ales by the rails while watching the miniature steam trains roll in.
Desert days