It may feel as though Christmas was just a few weeks ago and we're still holding our breath waiting for the arrival of snow that's been promised, but even with the persistence of wet weather and frosty mornings, spring flowers have already been spotted at some of Kent's much loved attractions.
From the early signs of snowdrops at Leeds Castle to the beautiful colourful gardens starting to decorate Penshurst Place and Gardens, we've got a list of all the spring flowers you may discover here in Kent because there really is no better time to visit the Garden of England than during the spring…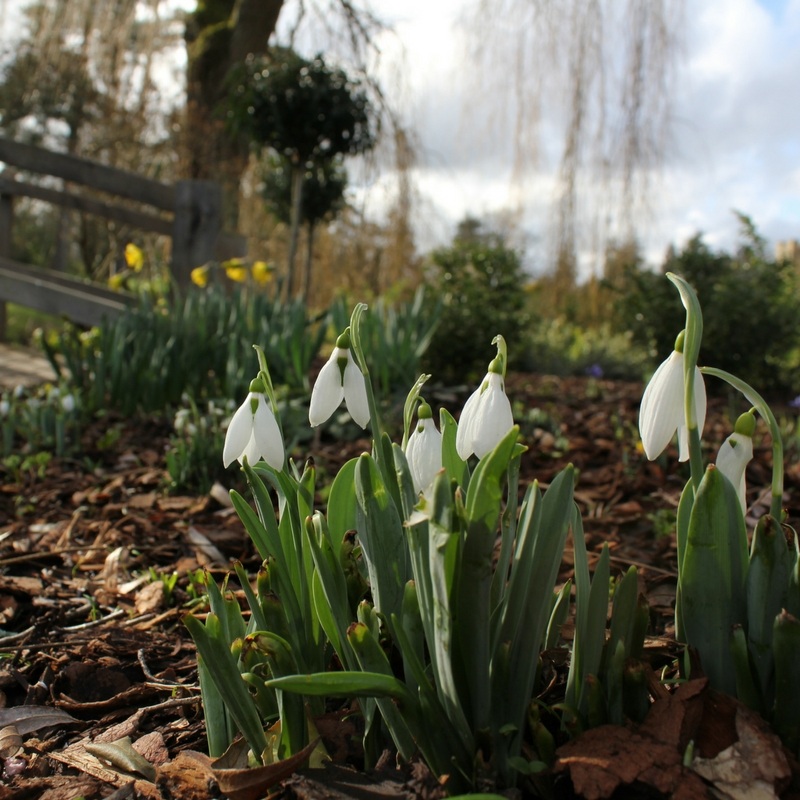 Stunning Snowdrops
The snowdrops are already making an appearance here in Kent. With so many places for you to visit to see them we've put together our top places for spotting snowdrops in Kent. Don't waste any time, though, because these beautiful blooms won't hang around much longer. Start spotting snowdrops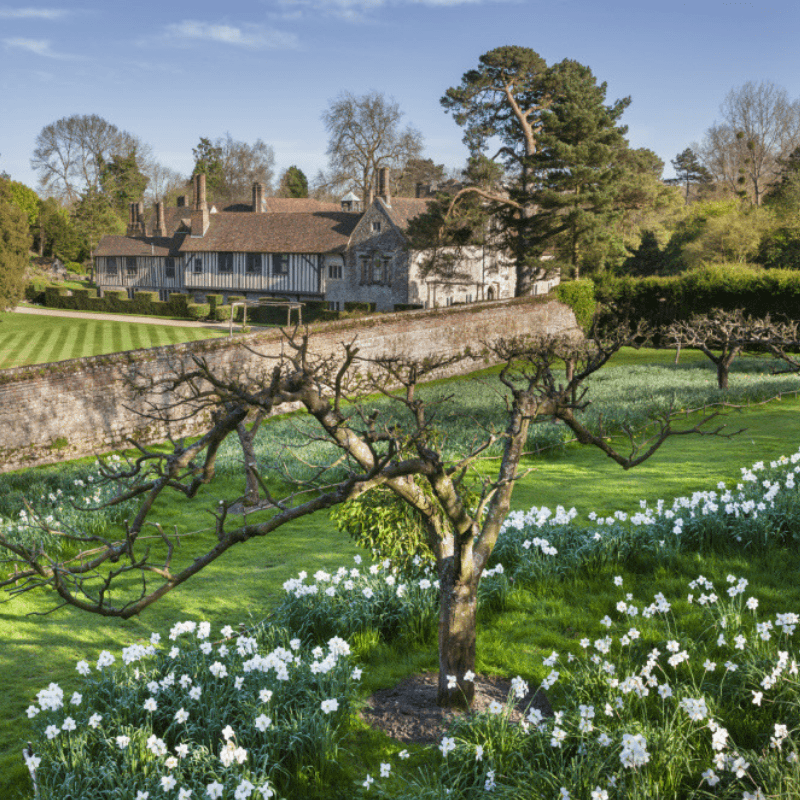 Dazzling Daffodils
Known for being one of the first signs of spring, the dazzling daffodil is always welcomed this time of year and brings with it the first glimpse of warmer times to come. For an afternoon among the daffodils, stroll through the beautiful gardens at Penshurst Place, take a visit to the charming Ightham Mote or the glorious grounds of Sissinghurst Castle, or stretch your legs on a jaunt to Leeds Castle.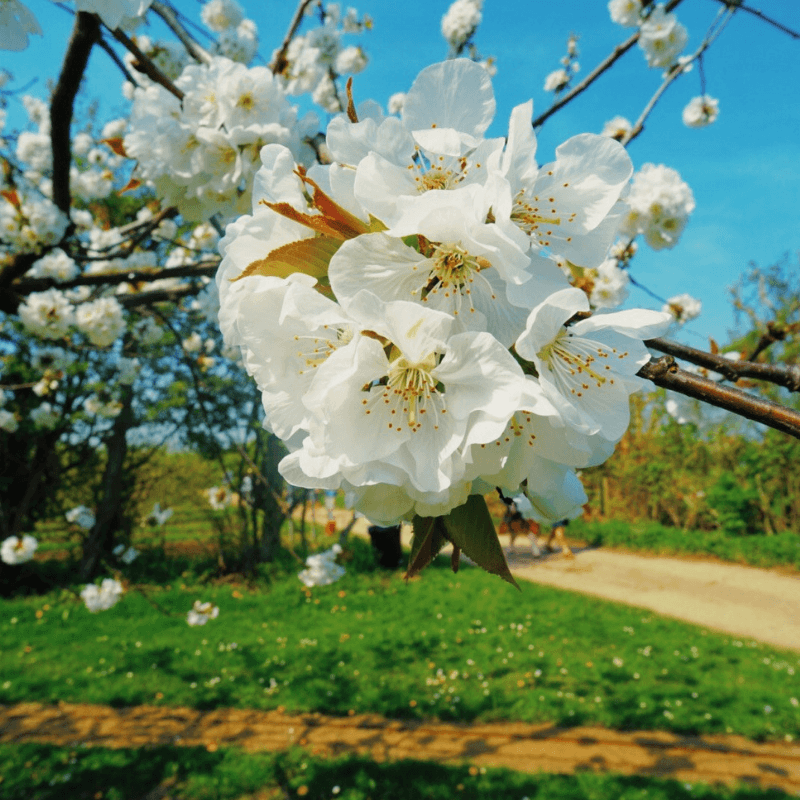 Transport yourself to Japan when you visit Brogdale on 14th April to celebrate the Hanami Festival. Why not make your day extra special with a Hanami Picnic Experience? Sit back and enjoy an alfresco lunch under the canopy of cherry blossom. Kent has an abundance of places to get your fix of blooming blossoms this spring, like the wonderful Walmer Castle with cherry blossom in the Paddock and apple blossom in the Orchard. By the second week of May, Emmetts Garden provides a stunning display of cherry trees and tulips with views of the Kentish Weald beyond - and if you can't wait that long, Sissinghurst Castle orchards transform in rows of apple, pear and cherry trees which can be seen in all their full-bloom glory at the end of April.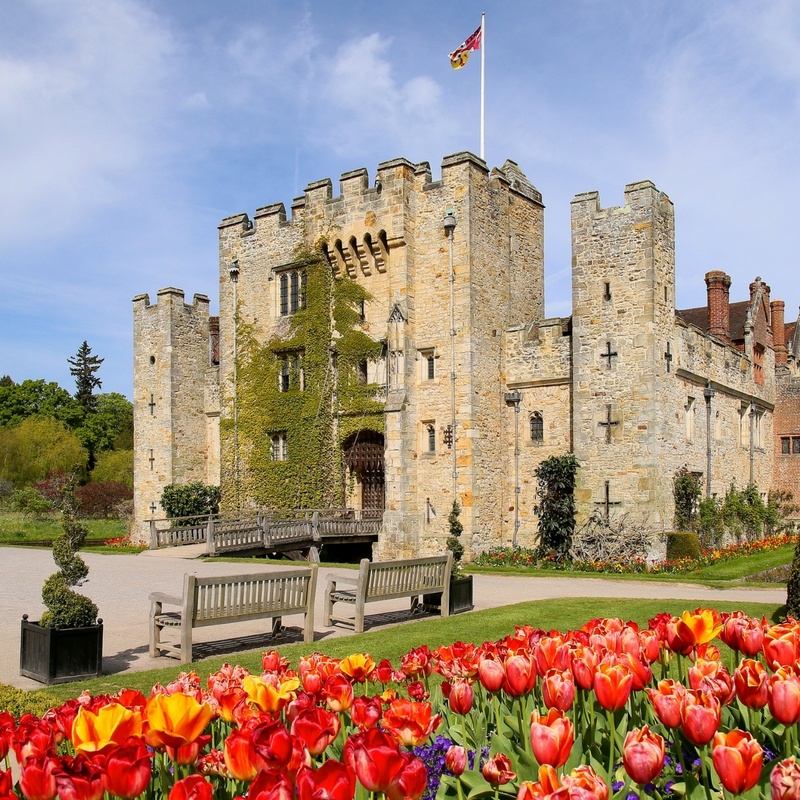 Terrific Tulips
Between 21st and 26th April, be uplifted by 21,000 tulip bulbs proudly standing to attention and providing a visual feast of spring colour at Hever Castle's annual Tulip Celebrations. Discover the history of this beautiful flower with a guided tour and be sure to take some time to tulip spot in the glorious gardens. Meanwhile, from 22nd April to 6th May, marvel at 112 varieties of tulips together in one spectacular garden at the annual Pashley Manor Tulip Festival.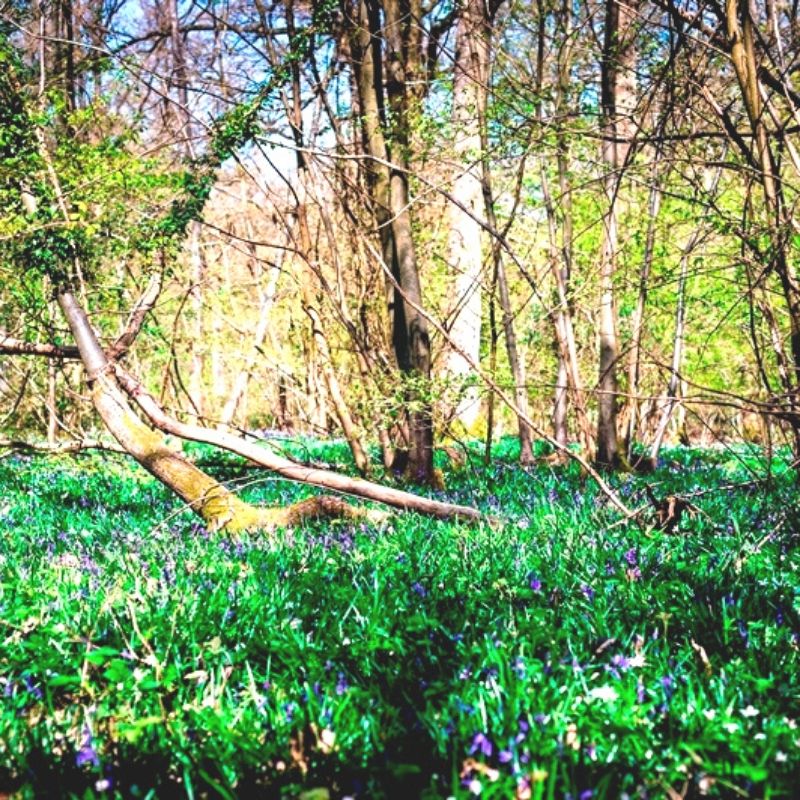 Welcoming Wildflowers
Hush Heath in Staplehurst is a living, breathing exhibition of some of Kent's finest flora and fauna. This springtime lace up those walking boots and take a stroll through the pretty ancient oak woodland and thriving wildflower meadows of this 400-acre estate, before finishing inside 'The View' with a glass of English fizz. Alternatively, make a bee-line towards the Isle of Thanet's coastline where you'll find over 350 species of flowering plant, including eight species of rare orchid at Monkton Nature Reserve.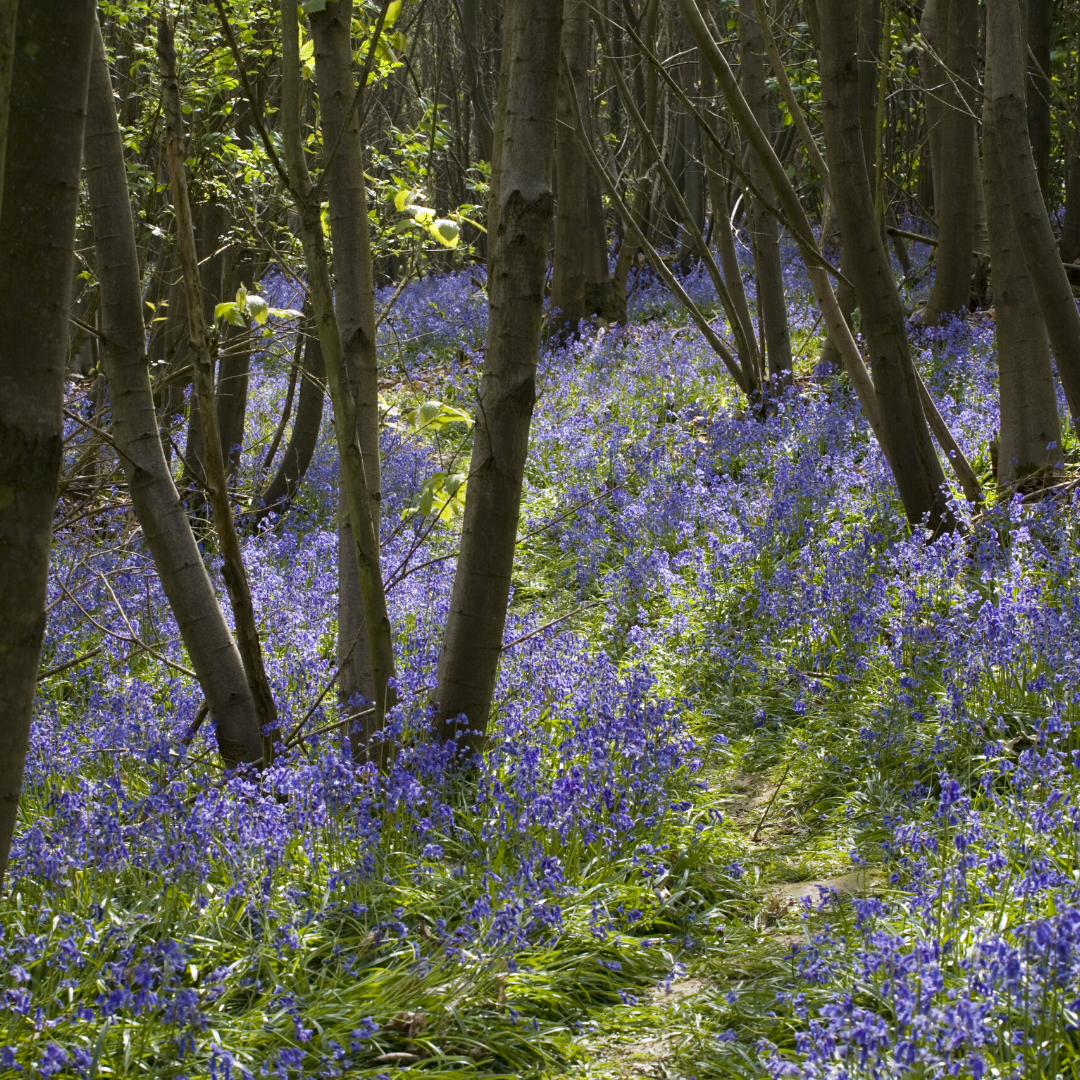 Beautiful Bluebells
It will soon be the time of the year when carpets of bluebells return to our woods, bringing a splash of colour to the Kentish countryside. Venture into the woodland at Sissinghurst Castle and be mesmerised by around 126 million individual bluebell flowers, or head into the wider estate at Chartwell to see the woodland covered with a sea of blue. 
Back for another year, brilliant Bluebell festivals return to both Hole Park from 13th April, and Riverhill Gardens from 24th April, and so lace up your walking shoes and wind through these woodlands.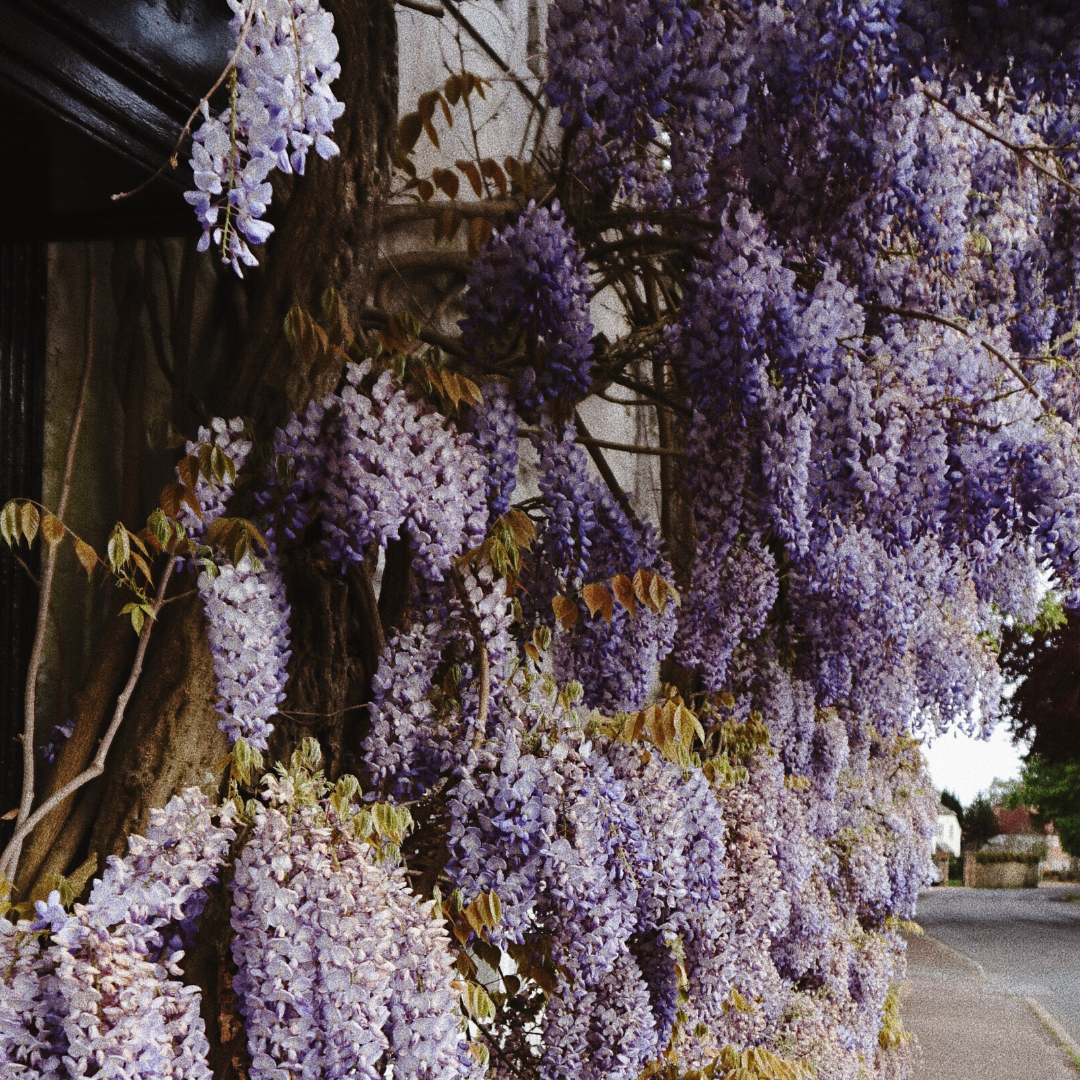 Wonderful Wisteria
In spring and early summer you're sure to spot veils of wisteria woven in Kent's gardens. Pay a visit to the gardens surrounding the tumbling remains of the Old Castle at Scotney Castle for a moat-side view of swathes of wisteria across the ragstone walls.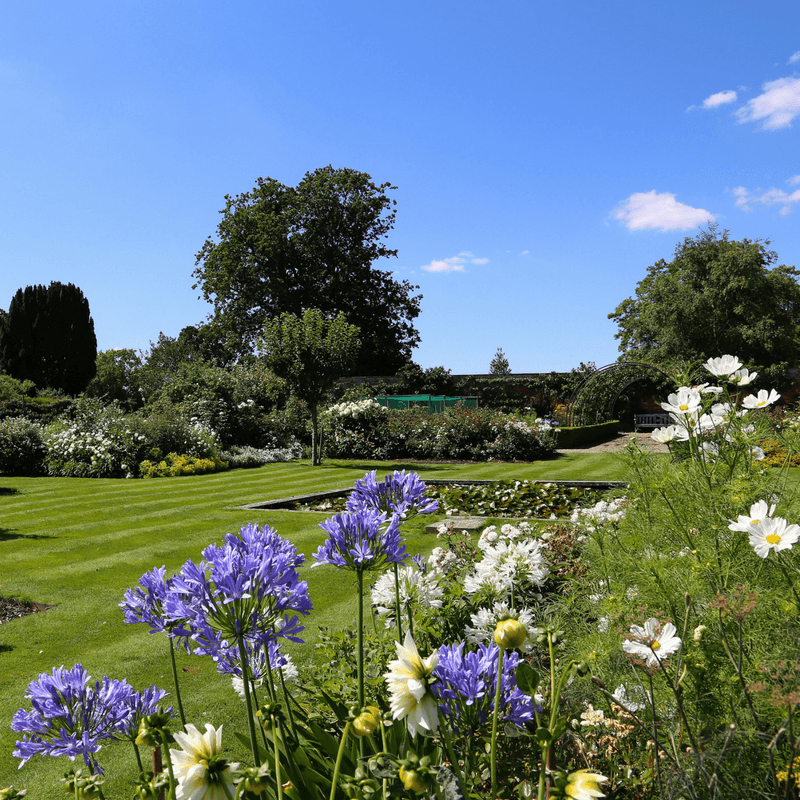 Create your own seasonal garden
Now you have seen all the beautiful flowers why not get your green fingers dirty and start crafting your own colourful paradise? Godinton House & Garden host their annual Plant Fair on the 3rd May, perfect if you need some help and inspiration. Or, why not head to Belmont House & Gardens on the 3rd May for their Spring Fair and the chance to shop for all your floral favourites?
Take a look at what's on here in Kent and discover our top events taking place here in Kent, perfect for you to explore a garden or two during the Spring season.