Animal Experiences In Kent
There's a rumble in the jungle or should we say garden of England, as this summer we're getting wild and letting our inner Tarzan out. We've seen them on the telly, we've seen them behind the glass and for the fancy among us we've seen them on safari, but have you ever gotten up close and personal with them? If you haven't read the title you're probably wondering what on earth I'm talking about, well its animal experiences of course!
From big cat encounters to trekking with alpacas, feeding farm animals to chilling with owls, it's sure to be a hoot. And, to give you a helping hand we've made a list of all the best places in Kent where you can meet lions, tiger and bears, oh my!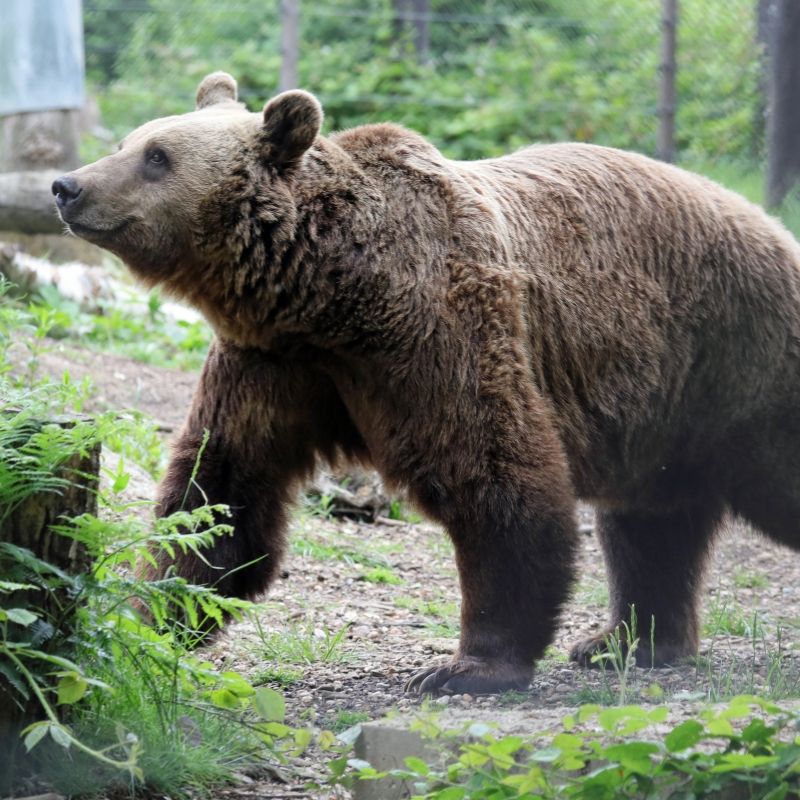 Step back to a time where wild beasts inhabited England's woodlands as you discover 200 British animals that once roamed these lands. Here you'll spot two of the park's famous faces – a pair of brown bears that were rescued by Wildwood. And, lucky for you there is a unique opportunity to meet and learn about these two fuzzy friends as you are invited to scatter food in their enclosure, greet them and give them a tasty treat, and let them back in their home to sniff out their food. You can also meet Cara and Shria the beautiful Lynxes.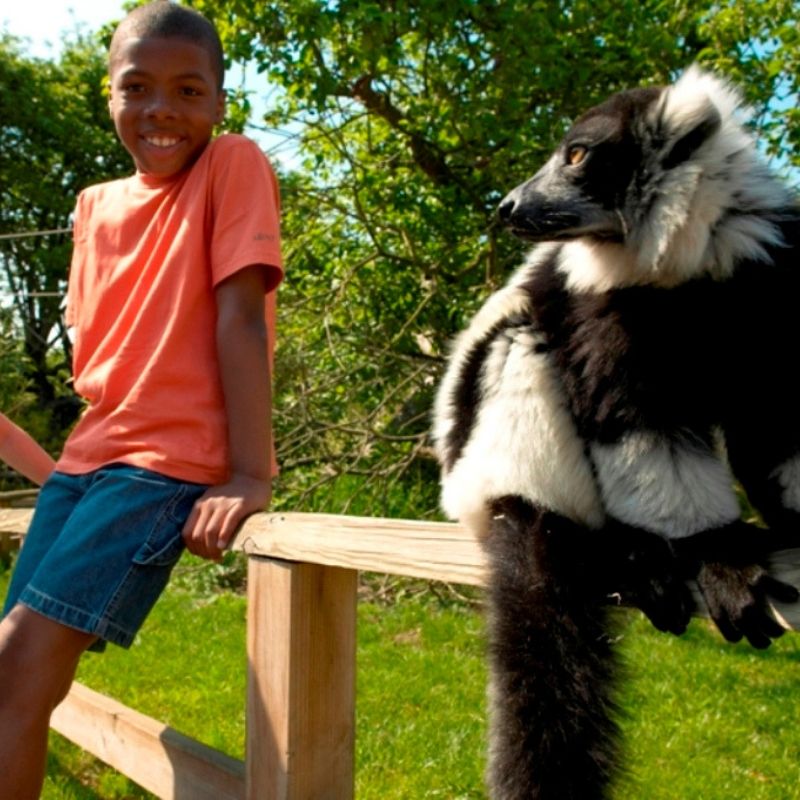 Sister park to Port Lympne Reserve, Howletts Wild Animal Park is a great choice for those who want to be close to exotic big beasts in glorious surroundings. Here you have the chance to meet up to eight exotic animals from around the world. You can get up to some wild antics with the giant anteater, be a cool cat with the tigers and leopards, get sweet with the honey badgers, have a rave with the rhinos, swing around with the gorillas, leap for joy with the lemurs or become ecstatic with the elephants.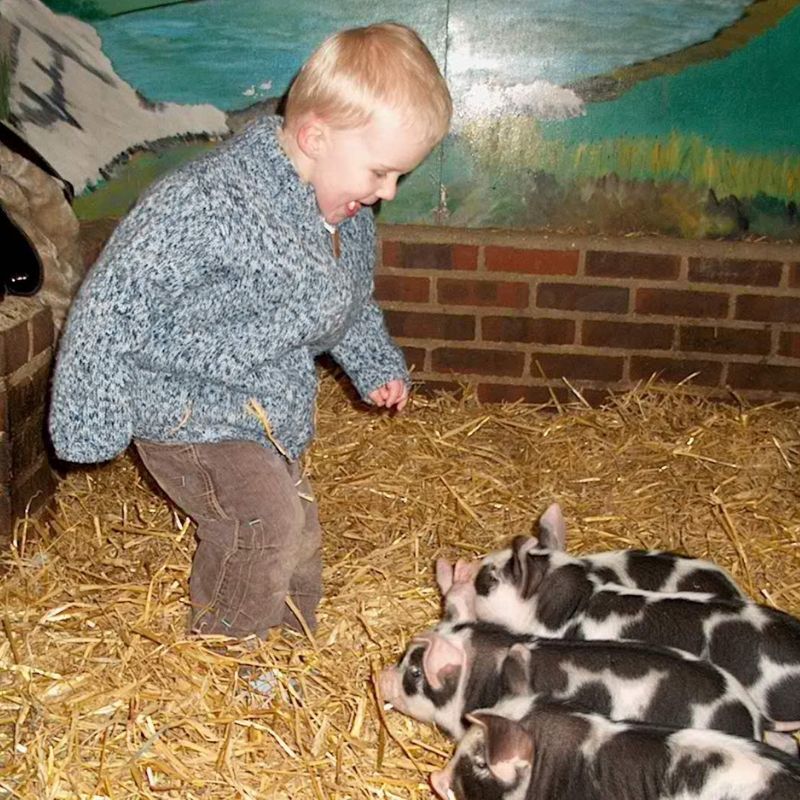 Channel your inner Old Macdonald at the Rare Breeds Centre and head over to the Children's Barn where you can meet all the animals on the farm. Great for your little ones, you can come and play with the animals – they love a cuddle! You can also take part in the birds of prey experience which offers a fun and hands-on interaction with the birds. Discover the magic of free-flying falconry, spend two hours, a day or even five days with their team of falcons, hawks and owls.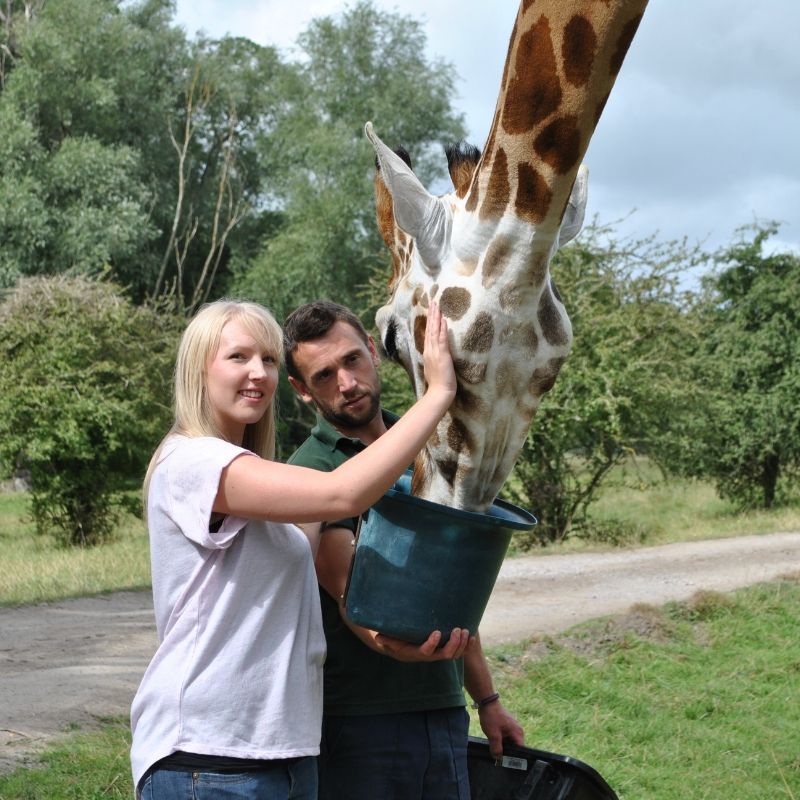 Ever dreamt of spotting majestic beasts striding across the savannah as the golden sun sets? Well dream, believe and achieve as Port Lympne Reserve offers a safari experience where you can see giraffes and zebra roaming the Kentish countryside. And, not only does this park sport the UK's largest herd of black rhino but you can spend 30 minutes face to face with some of the most endangered species on the planet! Choose from up to ten different animal encounters and learn some fascinating facts about each species.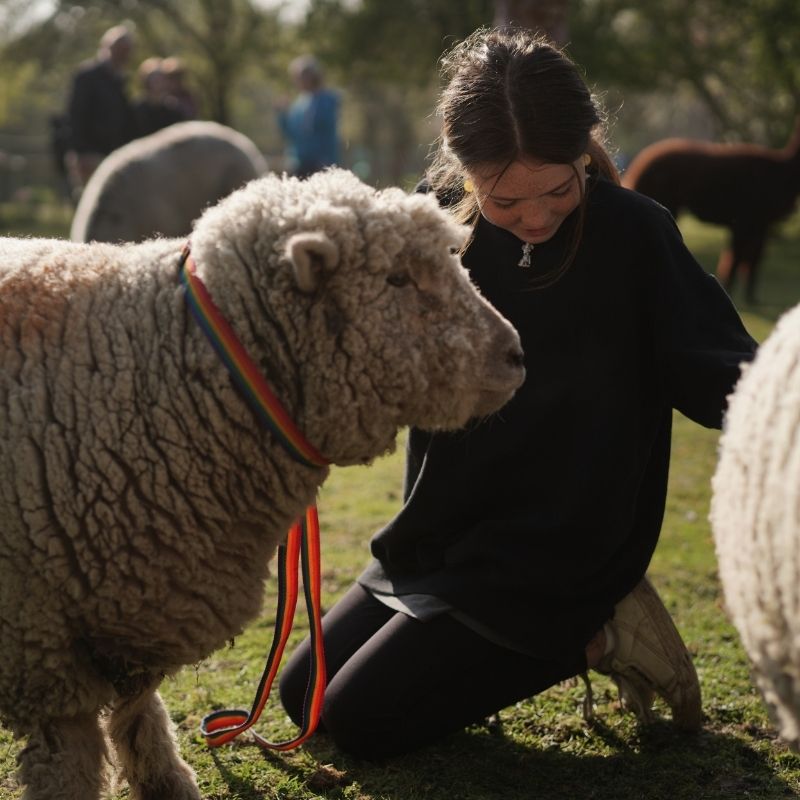 For something a little different, Huckleberry Woods - Micro Animal Adventures is ideal for the young and young at heart. This family-run farm offers the chance to treat little ones to a picture of rural life with one-to-one experiences, relaxed visits, and the chance to meet (and fall head over heels in love with) a whole host of micro and miniature breeds. Say hi to the micro pigs, miniature Mediterranean donkeys, alpacas, Teddy Bear sheep and miniature chickens, and even arrange to take the micro pigs for a walk. Now, there's an animal adventure you didn't even know you were missing until now!
If you go down to the woods today...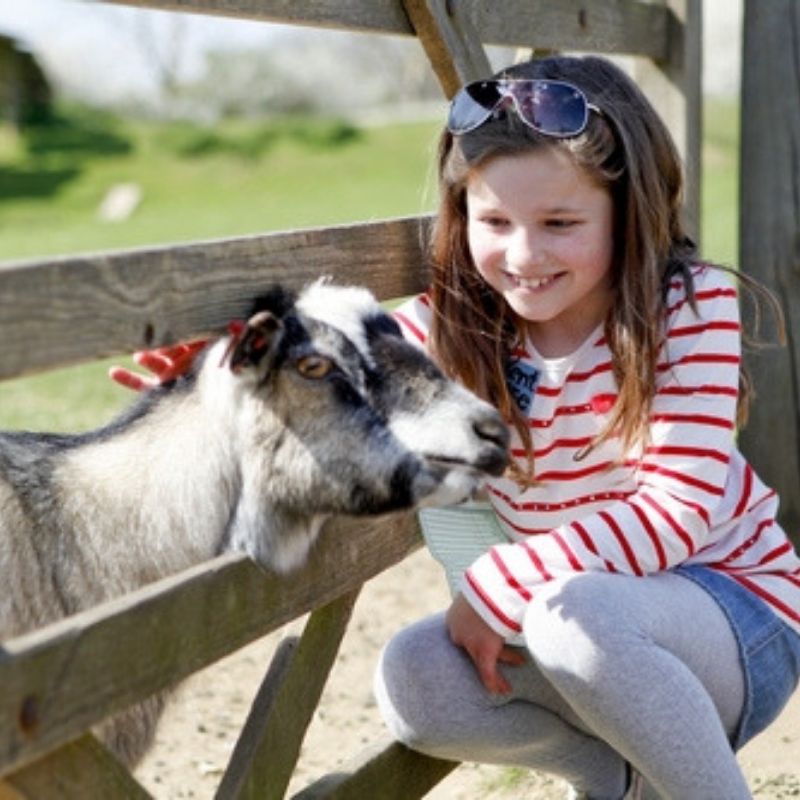 If you need a break from the big beasts, why not come on over to Kent Life and see some of England's traditional farmyard animals? Celebrating all of the county's rural traditions, Kent Life has plenty of piglets, lambs and goats that you can feed and cuddle on a sunny summer's day out. After petting the animals you can also learn all about Kent's rich farming heritage too.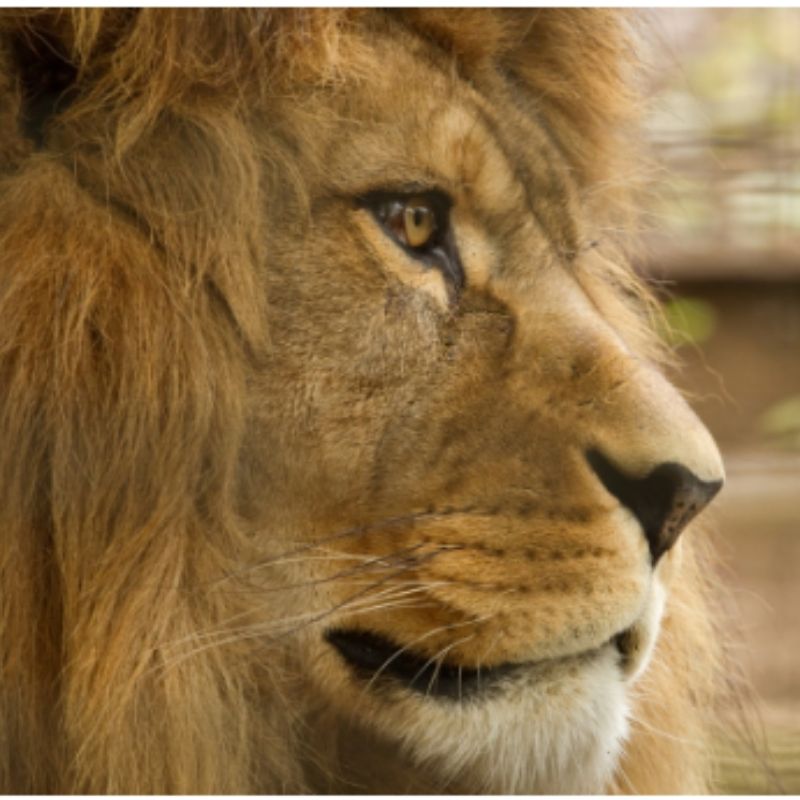 Prepare to experience a sanctuary like no other where you can come face to face with some of the fiercest felines in the animal kingdom. Book onto a photography experience day and get snappy happy with the lions or become a ranger and see the family of kitties up close. Why not make a day of it and stay in the luxury accommodation?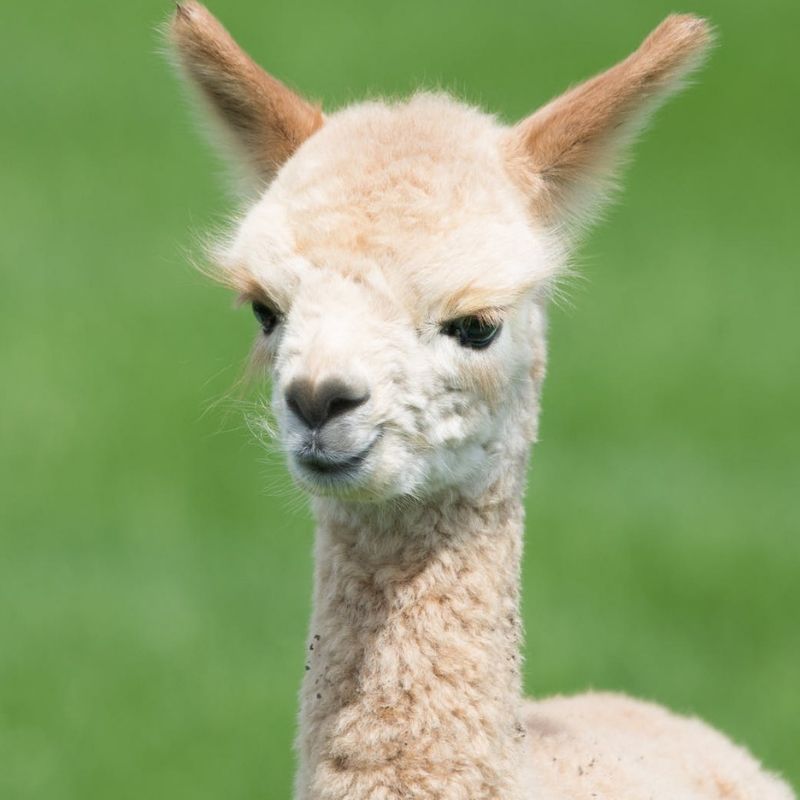 One of the best ways to bond with your four legged pal is to go out for a picturesque walk in the great Kentish countryside and no, we don't mean your dog, we're talking alpaca trekking. Yes, at the Eagle Heights Wildlife Foundation you can strut your stuff with a woolly companion. If you do prefer a fluffy doggo then there is also the Husky Summer Camp where you can spend a night under the stars and hug some huskies round the camp fire.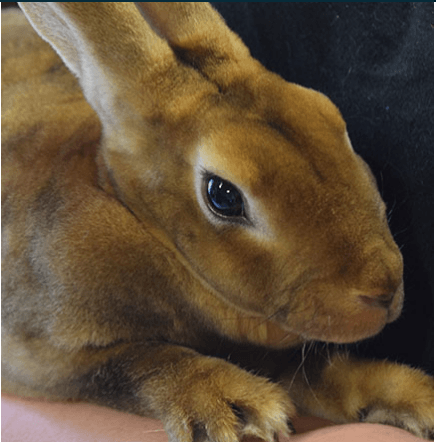 Famous for their remodelled vintage rides set against a beach backdrop, dreamland are channelling their inner Noah and bringing an ark of your favourite fuzzy friends. Climb aboard to snuggle the rabbits, pet the farm animals and maybe see a reptile or two.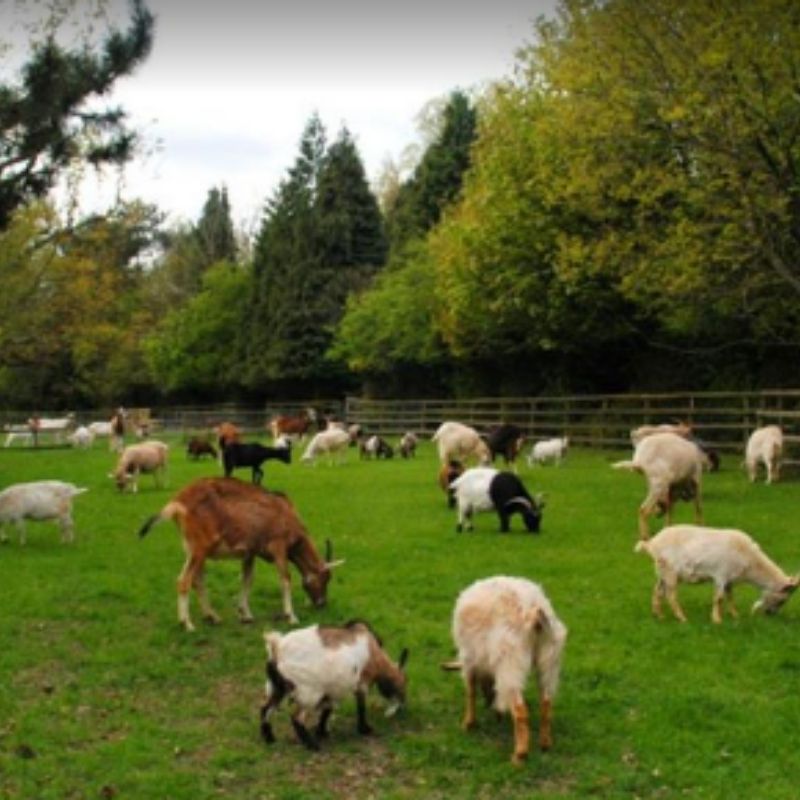 Venture to the land of goats at Buttercups Sanctuary, the only registered goat charity in the whole of the UK. Wander through the tranquil countryside, breeze in hair and hay in hand to feed the sanctuary's fun-loving residents. Take it the extra mile with the goat keeper for a day experience and become the next best goat whisperer.