Vineyards, Breweries and Distilleries
Kent is prime English wine country. Here you can enjoy a premium winery tour, sample incredible sparkling and wander through acres of sun-kissed vines. Our soil is so good that even renowned Champagne producers Taittinger have snapped up land in Kent to grow their very own English sparkling wine...
Kent is a dream destination for fans of craft ale and real cider, being home to Britain's oldest brewery and the places where the now famous 'micropub' craze began. We even rival the West Country when it comes to cider producers, so make sure you book an overnight trip to The Garden of England start sampling our terrific tipples.
Kent is the perfect place for an English wine tour or to taste traditional English ales. Make sure you discover Kent's wine country and wonderful craft beer tradition.
Here's just a few of our favourite attractions: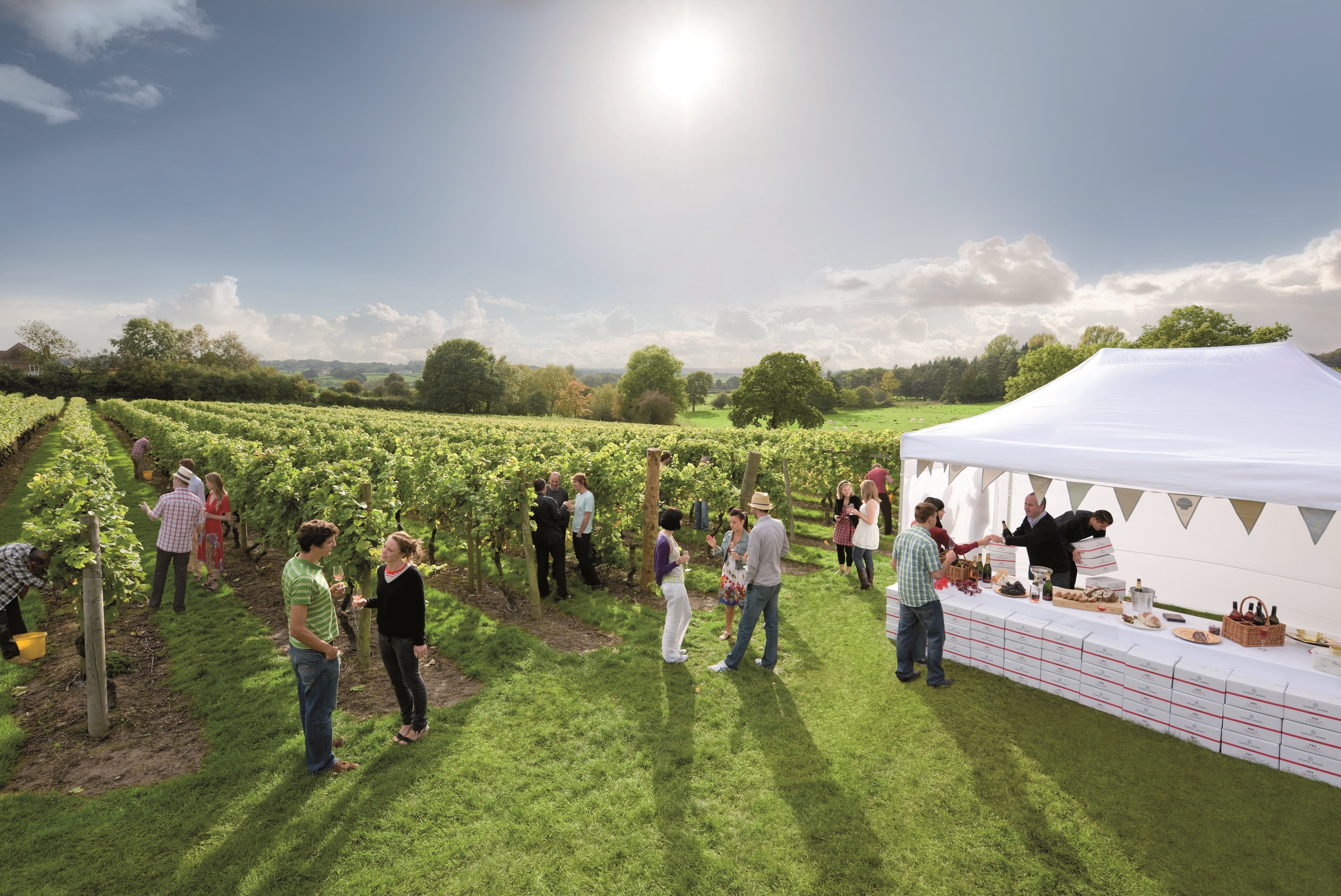 This outstanding vineyard is often credited with helping lead the renaissance of English wines. Its vintages regularly win prestigious awards, satisfying the palates of sommeliers and wine-buffs world-wide. Visit the winery in Tenterden and stock up on classy sparking wines, whites, roses and reds, and its gold medal-winning lagers and ciders keep Kentish traditions alive. Take a tour of Chapel Down's well-drained acres, pick up some goodies at its luxury food store then experience fine dining at its atmospheric Swan restaurant.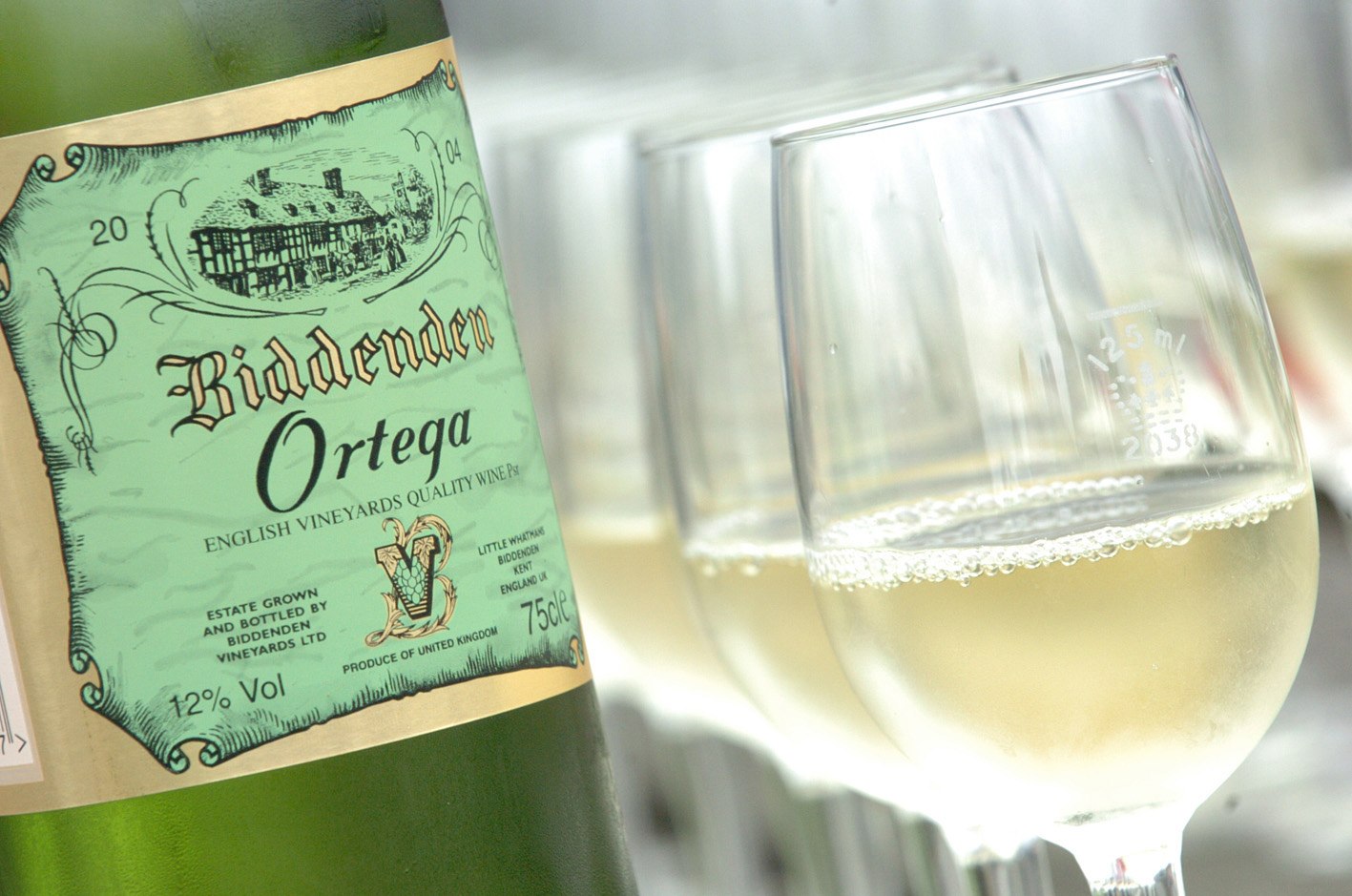 The 23 acres of Biddenden Vineyards produces a range of award-winning wines, as well as Biddenden Cider, a strong, still cider produced from a blend of Kentish culinary and desert apples, along with Biddenden Farm Pressed Apple & Pear juices. Tour the vineyard and you'll gain insight into how they produce their award-winning wine, ciders and juices.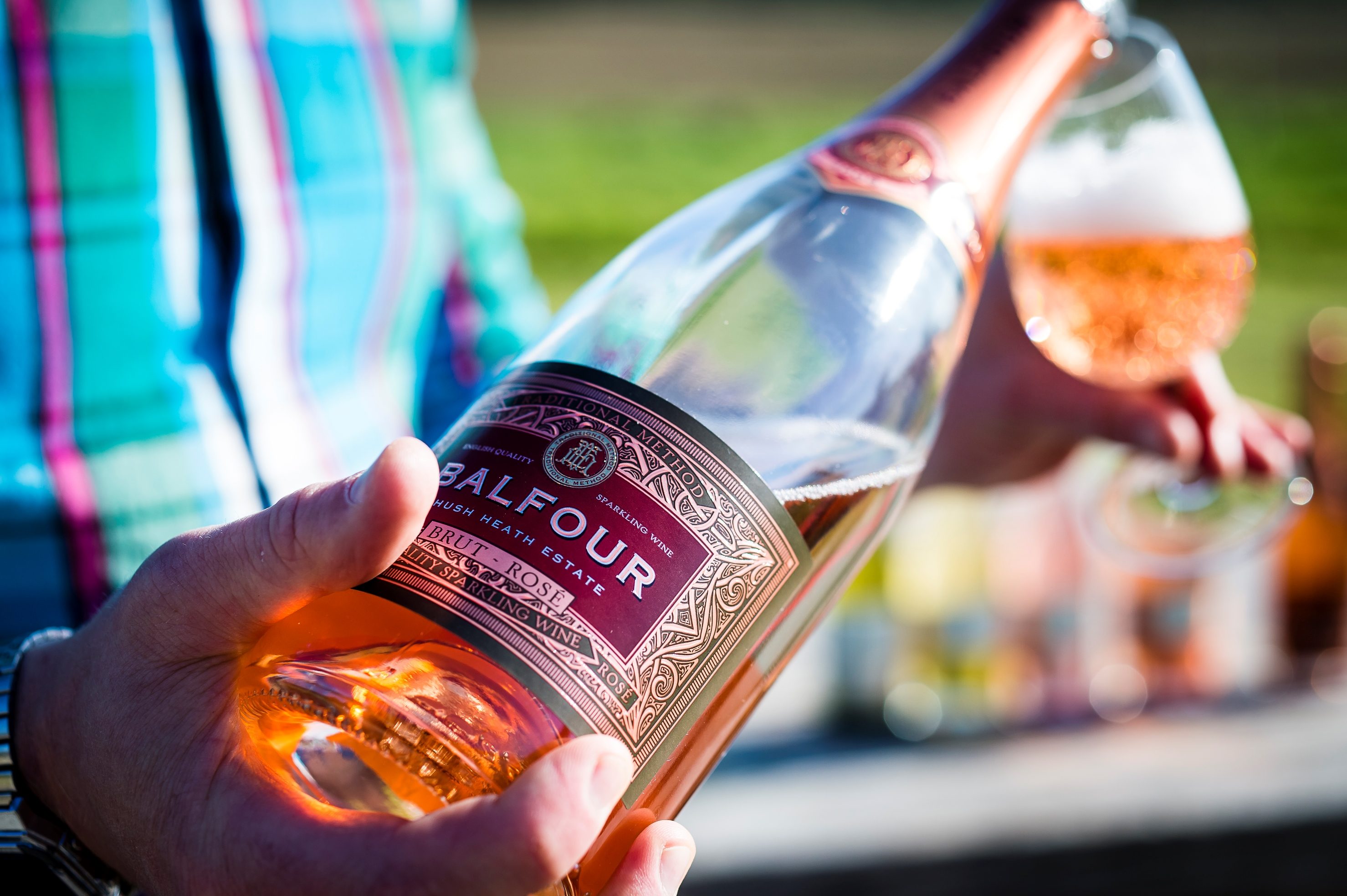 Since 2002, the vineyards at Hush Heath Winery have opened their doors for visitors, offering tastings and expert-led tours. Stroll through the beautiful woodlands and orchards, and explore acres of vines that produce award-winning sparkling and still whites and roses, and delicious ciders. After soaking up the sun on the vast estate, stop for a bite in the nearby Goudhurst Inn, owned by Hush Heath.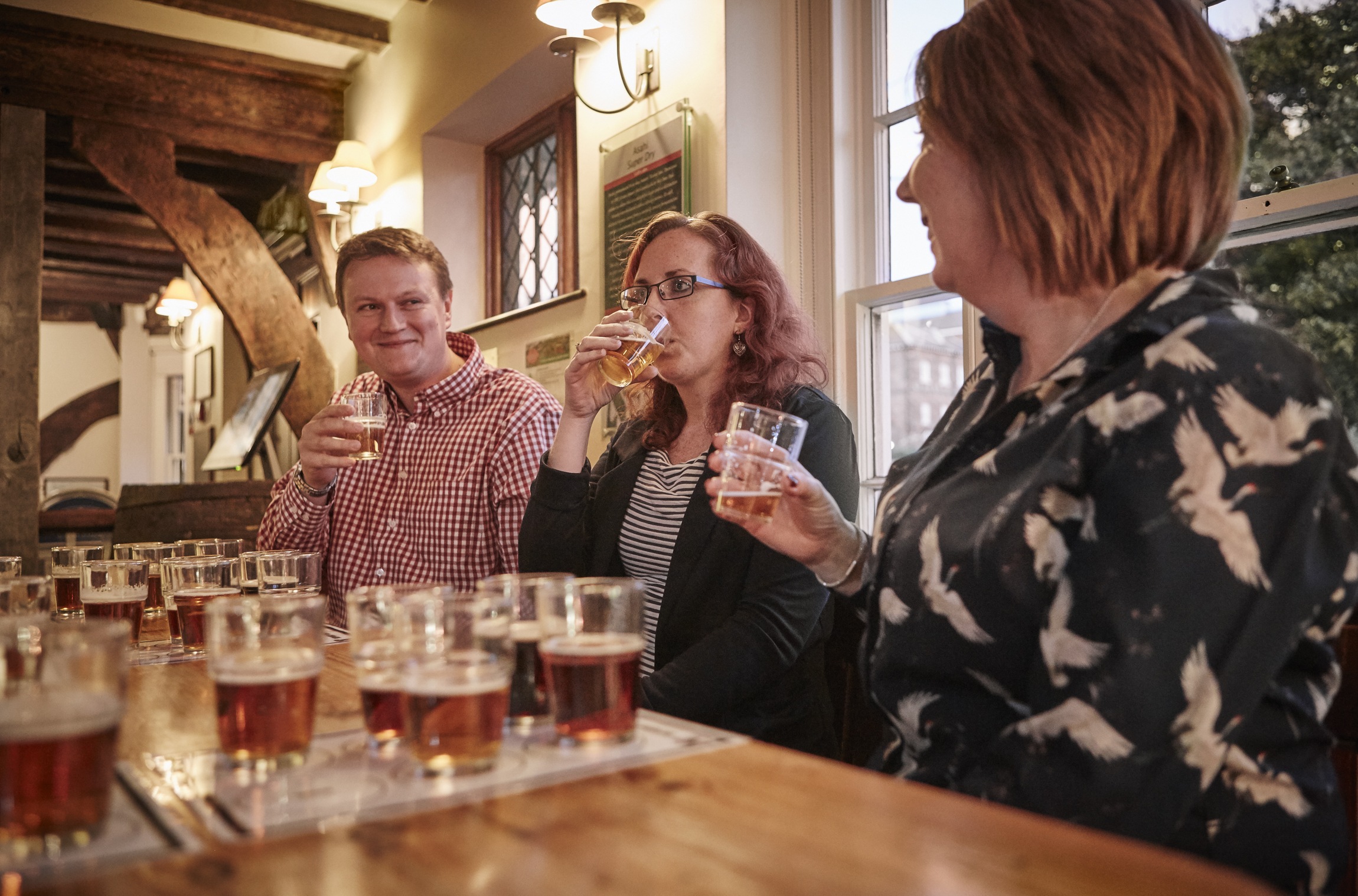 As signalled by Kent's profusion of oast houses, our county has a long tradition of producing fine beer. It's fitting then, that Shepherd Neame Brewery is Britain's oldest brewer. A trip round its Faversham brewery walks you through the whole process, from tasting malted barley to sipping fruity ales. Or head to one of the firms' cosy Kentish pubs to sample its creations there; will you have a pint of Spitfire, Bishops Finger or Master Brew?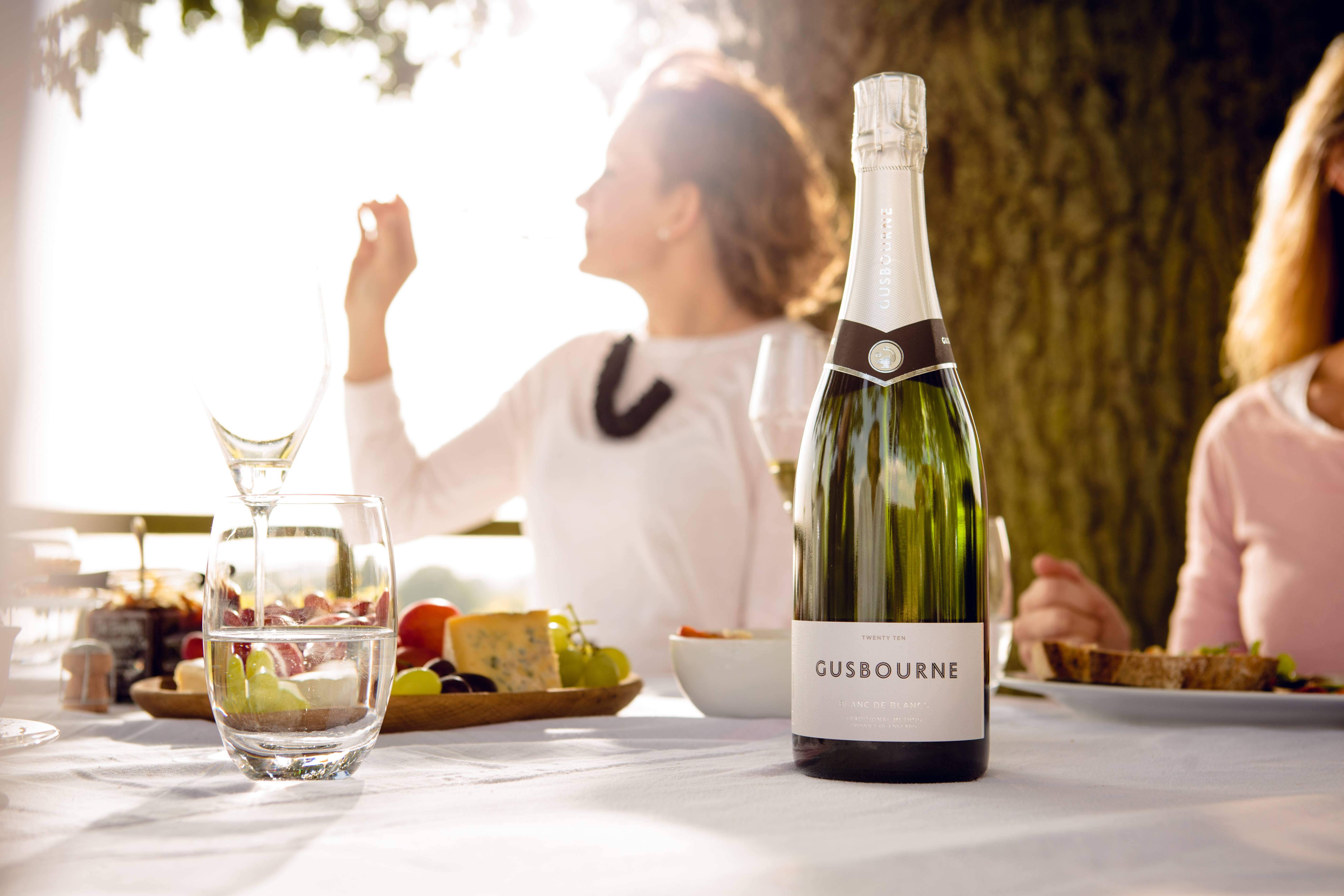 Gusbourne Vineyard
Based in Appledore, Gusbourne create award-winning English Sparkling Wines that stand up alongside the very finest offerings from across the globe. Learn more about what makes this corner of England so special for winemaking by booking a hosted tour online.  You'll spend some time walking the vineyards, meet the people who make the wines, and experience them in the luxurious tasting room, the Nest at Gusbourne. Of course you don't need to take a tour to pick up their award winning wines. The wines are available to purchase at the Nest by the glass, by the bottle or by the case. Visit at your leisure, they'll be happy to help.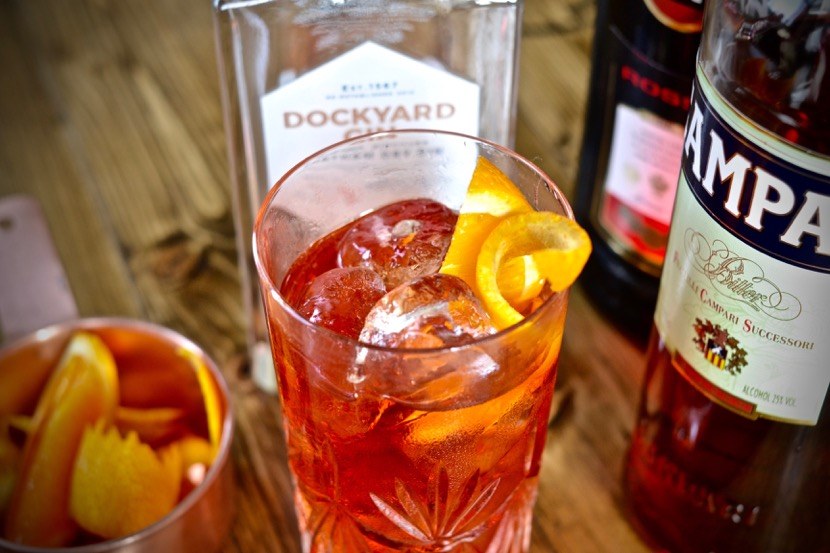 Copper Rivet Distillery 
The Coppery Rivet is an exciting and dynamic distillery based in Chatham's historic dockyard. Drawing upon the dockyard's tradition of innovation and craftsmanship, the team at Copper Rivet toil together to create small batches of exceptional gins, vodkas and whiskies from scratch. Tour the magnificent Victorian Pump House No. 5, where the distillery is based, and see firsthand the distilling process from grain to glass.