Scenic Cultural Coastal Drive
Full day

From the famous White Cliffs of Dover to Thanet's stunning chain of 15 sandy beaches, this scenic drive traces the historic towns and cultural regeneration of Kent's glorious east coast, with heaps of chic cafes, galleries and vintage shops along the way. Pass through the picturesque towns of Deal and Walmer, both resplendent with their Tudor castles, before stepping back in time in medieval Sandwich. Drive on towards Thanet, known fondly as the 'Kentish Riviera', complete with its own microclimate and multiple award-winning blue flag beaches. Stop at the pretty town of Broadstairs which is steeped in Dickens history and old-world charm, before arriving in trendy Margate, home to the leading art gallery in the south east, the Turner Contemporary.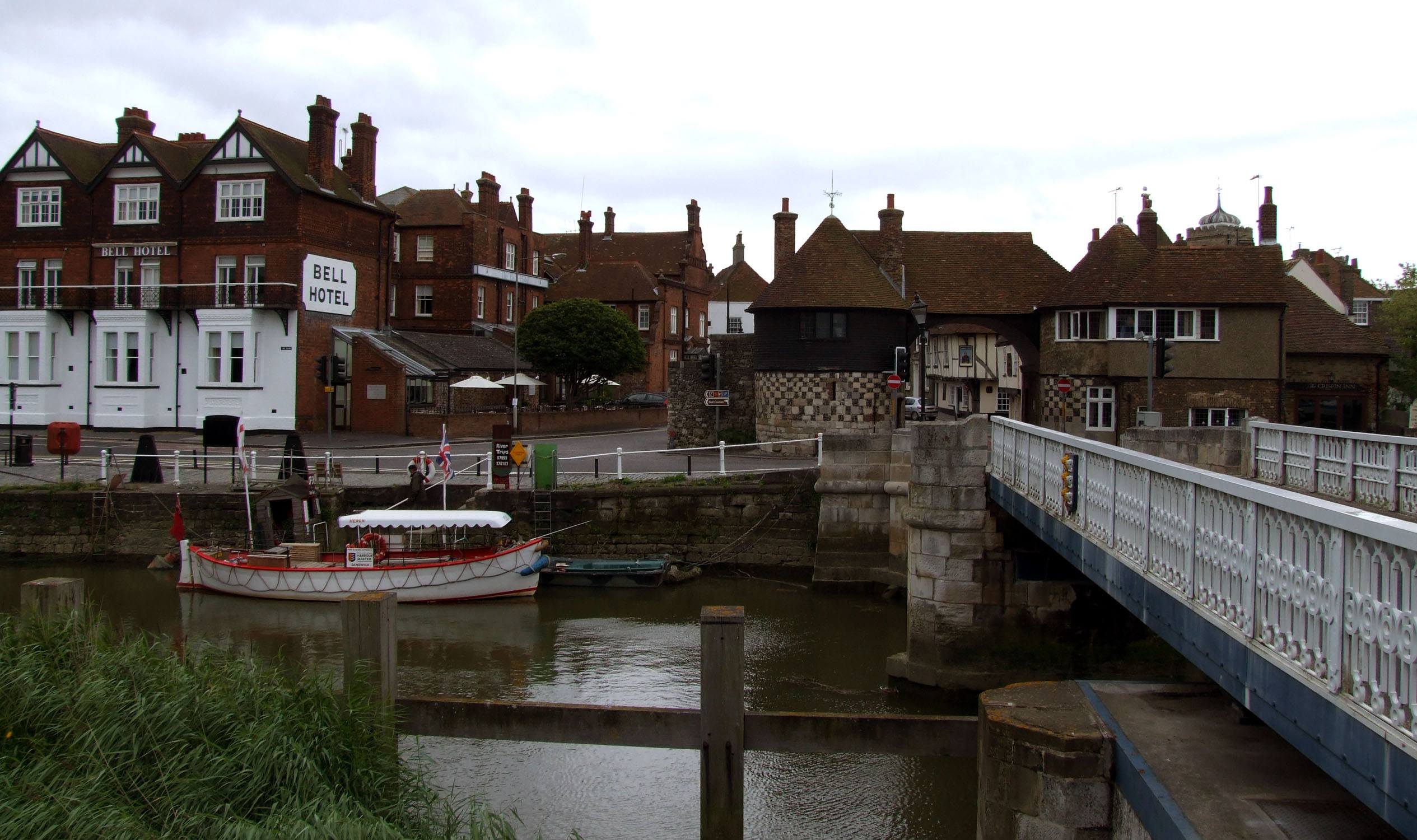 Sandwich

Travel from Dover Terminal: Approximately 24 minutes, 14 miles
Coach Parking: 2 spaces at Quay car park, free
Allow: 1 hour

Once a thriving Cinque Port, Sandwich now lies 2 miles inland and is flanked by three famous golf links: Prince's, Royal St George's and Royal Cinque Ports. The picturesque, historic town is bursting with impressive medieval buildings, pretty Norman churches and twisting lanes such as the unconventionally named No Name Street, huddling together peacefully alongside the quay. Visitors can walk the town trail, exploring the ancient town walls and period houses, from royal residences to the medieval gaol. A visit to the newly refurbished Guildhall Museum reveals treasures such as the 1300 A.D Sandwich Magna Carta.
Broadstairs and Beaches

Travel from Sandwich: Approximately 22 minutes, 10.5 miles
Coach Parking: Vere Road, Broadstairs and Joss Bay, Joss Gap Road. Up to 4 hours: £10
Allow: 2.5 hours

Broadstairs wows visitors with its sweeping sandy bay, Viking Beach, and nostalgic seaside charm. Retro ice-cream parlours and quirky shops jostle with fishermen's cottages, the beautiful clifftop promenade and gardens curve gently down to the little harbour. Charles Dickens spent many summers here, drawing inspiration for novels such as David Copperfield. The annual Dickens festival is an eclectic revelry of Victorian dress, banquets and plays. A further 6 sandy bays surround Broadstairs, many of them backed by dramatic white cliffs and caves used to store smugglers' contraband in days of old. From Botany's Bay's magnificent chalk stacks, to the white sands of Kingsgate Bay and the surfer's paradise of Joss Bay, this stretch of coastline is stunning.

Turner Contemporary, Margate

Travel from Broadstairs: Approximately 10 minutes, 3.5 miles
Coach Parking: Drop-off point outside Gallery. Coach parking nearby at Dreamland, Belgrave Road. Up to 4 hours: £10.
Allow: 1.5 hours

The light and airy, modern Chipperfield building of Turner Contemporary sits proudly on the edge of Margate's harbour arm, offering the same exquisite sea views that captivated and inspired JMW Turner. Turner loved Margate for its sea and skies, and painted numerous famous seascapes here. The acclaimed Gallery runs three major exhibitions each year alongside pop-up installations, offering visitors the chance to see works by artists such as Turner himself, Antony Gormley and Margate local, Tracey Emin. The opening of the Gallery in 2011 kick-started a revival of Margate as a cultural hub, the cobbled streets of the Old Town now crammed with boutique shops, studios and funky cafes.