Welcome to Kent, there's so much to discover! With its chalky cliffs and rich history, take a few moments to explore the plethora of memorable places that Kent has to offer. From the classic sights of grand cathedrals and castles to relaxing retreats hidden in the countryside, there are plenty of ways to make the most of Kent's shores.
With quick train links to fantastic destinations and a deluge of history to immerse yourself in, raise a glass and relax in some of the much-loved gems of Southeast England. Enjoy your time on land before taking to the sea once more and take in the Kentish scenery.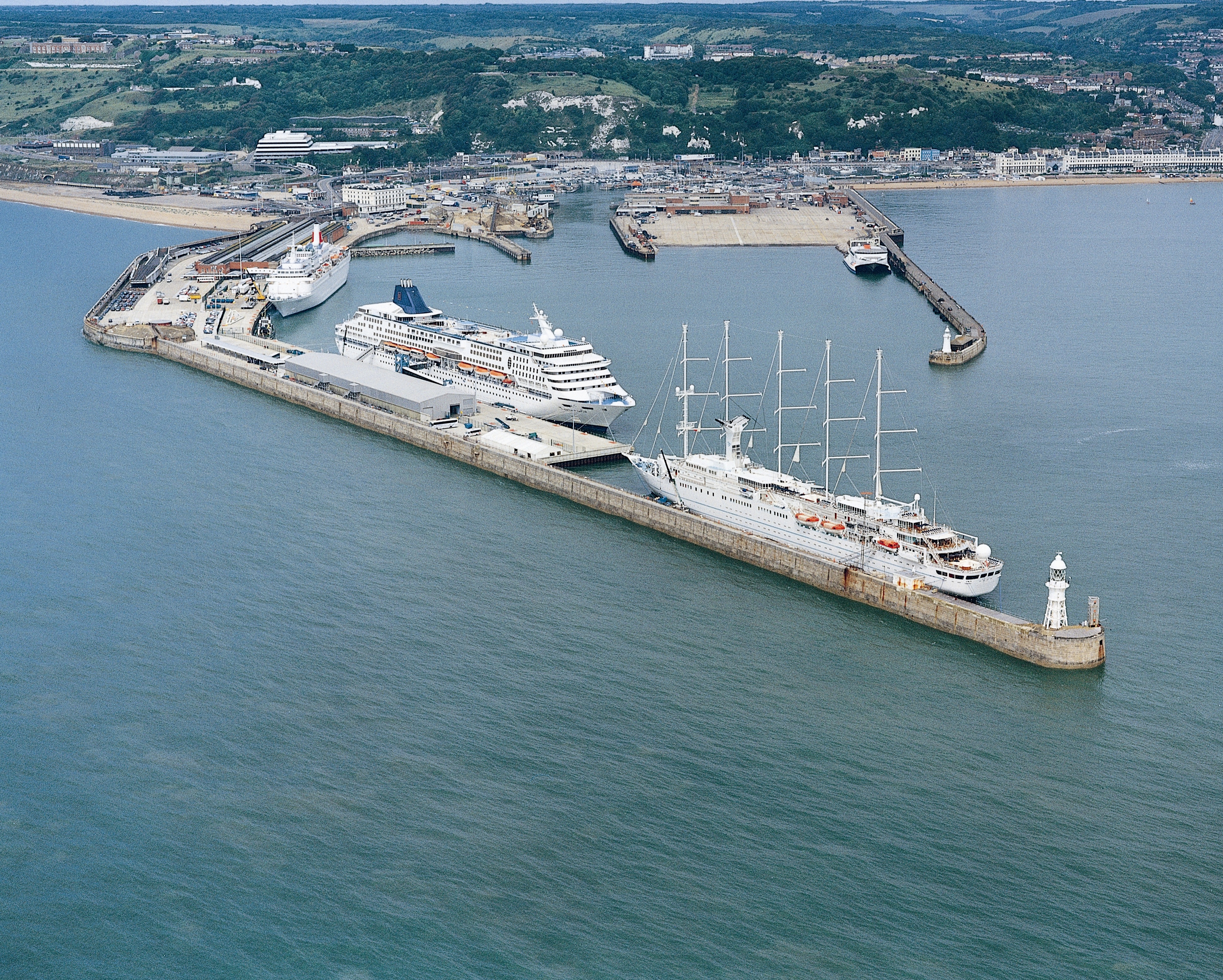 Port of Dover
Only two minutes away from the Channel shipping lanes and less than two hours' drive from London, Dover is perfect for both turnarounds and port of call visits all year round. Whether you're popping in whilst gallivanting round the world or simply spending a couple of hours on the beach, The Port of Dover is just minutes away from sensational sights. Port of call passengers are met by our dedicated Welcome Information team, professionals with a wealth of experience who can recommend a variety of tourist attractions for the independent day tripper. So, with the friendly atmosphere and secluded countryside links, be sure to relax and restore by the delightful Dover shore. To find out more about the Port of Dover and for useful information when your arrive, check out their website.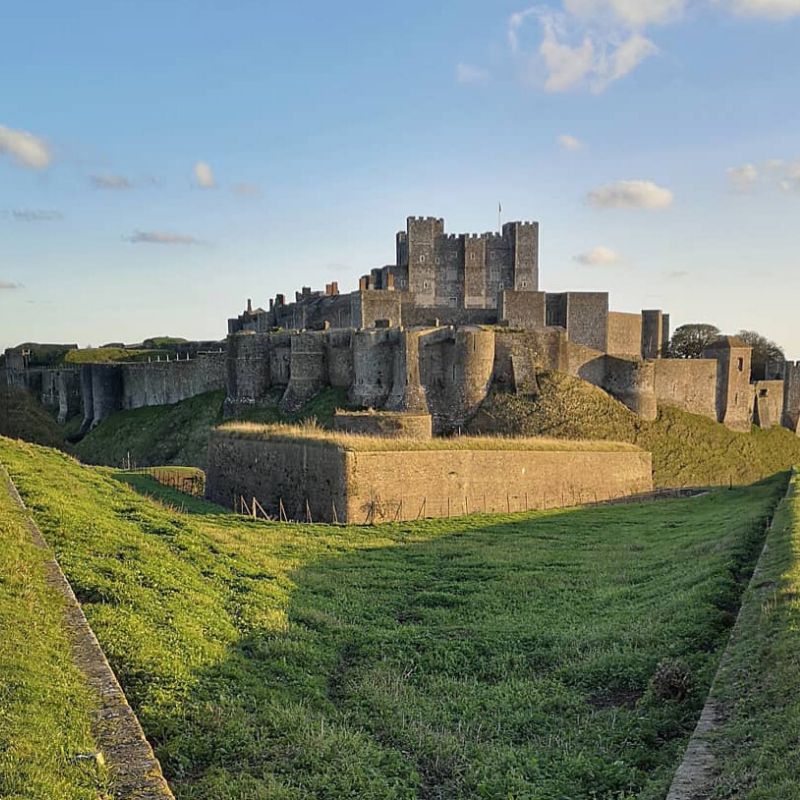 English Heritage – Dover Castle
3-4 hour stay
You've arrived in Dover, what now? Take advantage of the picturesque port-side scenery and travel down to Dover Castle, only a 5-minute ride away on the YMS Blue Bus. Discover the secrets of wartime espionage as you tread in the footsteps of none other than Sir Winston Churchill himself. Try your hand at learning Morse code and delve into the depths of the chalky-white cliffs as you venture down to the underground hospital. Feeling inspired? Why not give sleuthing a go and book the bunker escape room experience? Challenge your chums whilst expanding your knowledge to see if you can reach the safety of the bunker in time!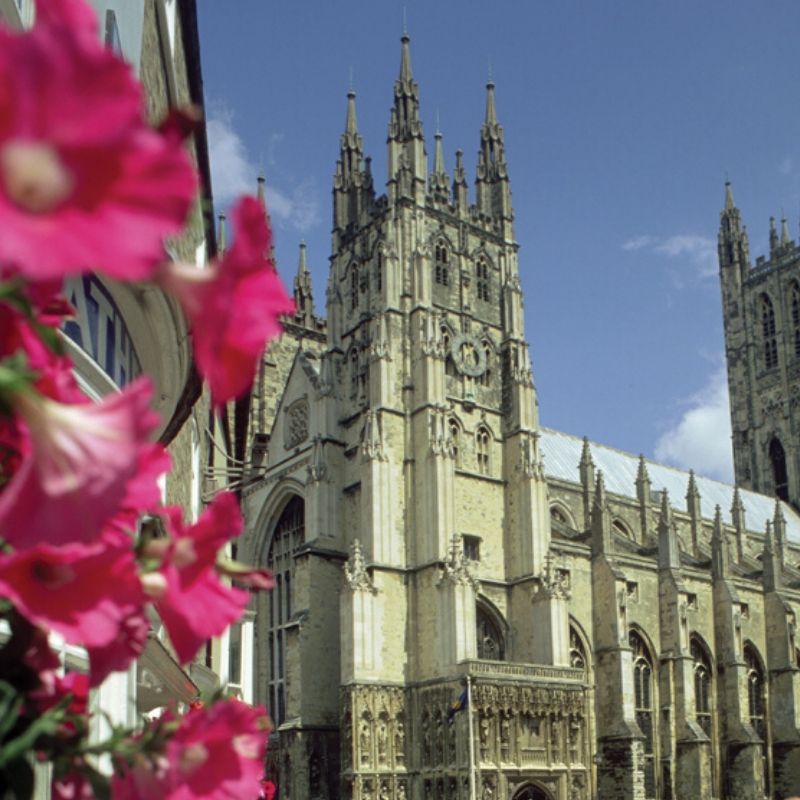 Canterbury Cathedral
2-3 hour stay
If intricate architecture and hidden history intrigue you, embrace a sense of wonder at the fantastically grand Canterbury Cathedral. Set in the small yet captivating city of Canterbury and a short 20-minute train journey from Dover to Canterbury East, discover one of Kent's most sacred sites. Explore spirituality throughout the years with a guided tour through the magnificent work of art, taking time to appreciate each delicate sculpture stroke and stories of the stained-glass windows. Then investigate the Cathedral's mysterious tale of murder as Canterbury commemorates the former Archbishop, Thomas Becket's life and dark death.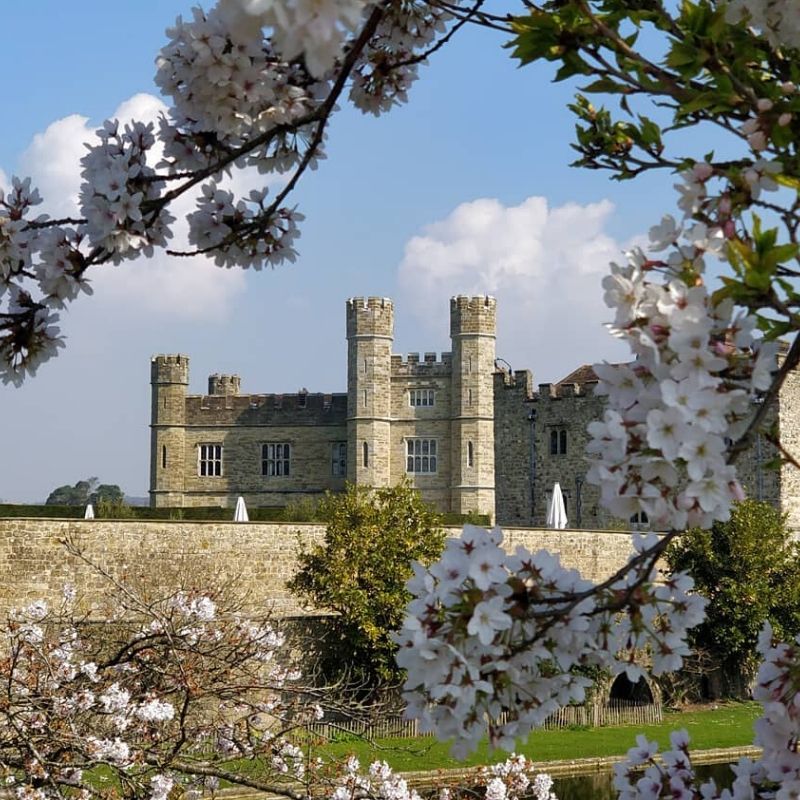 Leeds Castle
3-4 hour stay
Once the home of King Henry VIII and a beautiful royal setting, book a tour of Leeds Castle on-board the ship and enjoy a delightful day out with a generous dose of the glorious Kentish countryside. A 40-minute drive from the port, best visited as a shore excursion, quench your thirst for knowledge as you take a tour through the magnificent Castle. Explore the displays of beautiful Tudor couture, décor and memorabilia from swords to a unique collection of dog collars. Then, stroll round the vibrant gardens and take in the floral scents. Looking to let loose? Why not try a spot of mini golf, or meander through the much-loved intricate maze?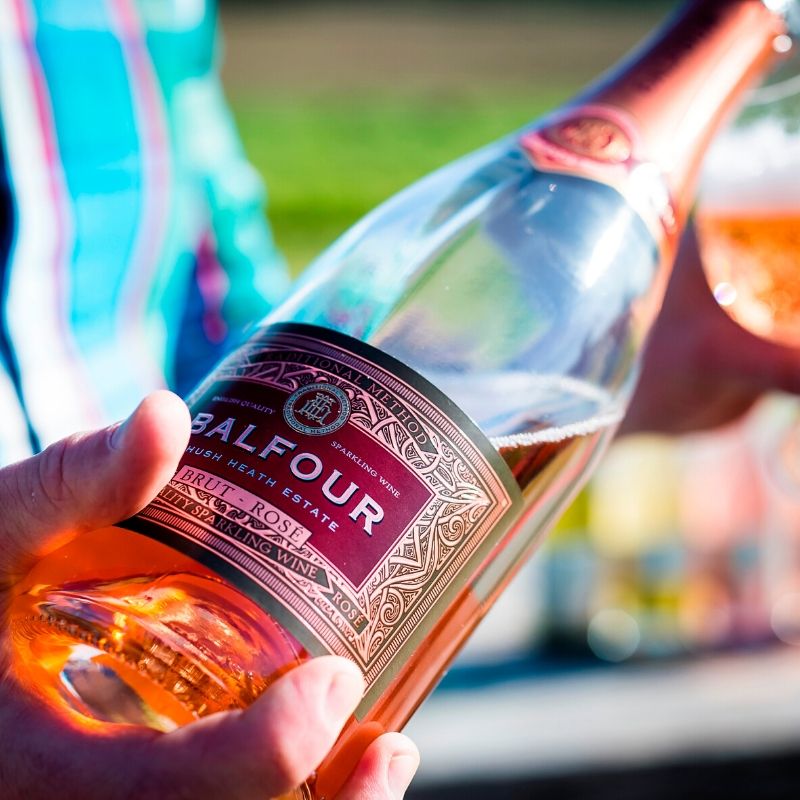 Hush Heath Estate
2-3 hour stay
Fancy a day of fresh air and fine wine? Well, we've got you covered! With a supreme collection of sparkling wines, sublime ciders and award-winning Balfour Brut Roses you can be sure to have a delectable time, tasting the flavour-filled wines of the Hush Heath Estate. Amble along the vineyards and look out for Kent's woodland wildlife as you feast your eyes on the picturesque vineyards! Then, explore the artistic sculptures that embellish the grand estate and breathe in the crisp air as you recline on the patio and sip some sensational wines. Just an hour's drive from the port, make sure to book an organised excursion on-board for the ultimate afternoon retreat.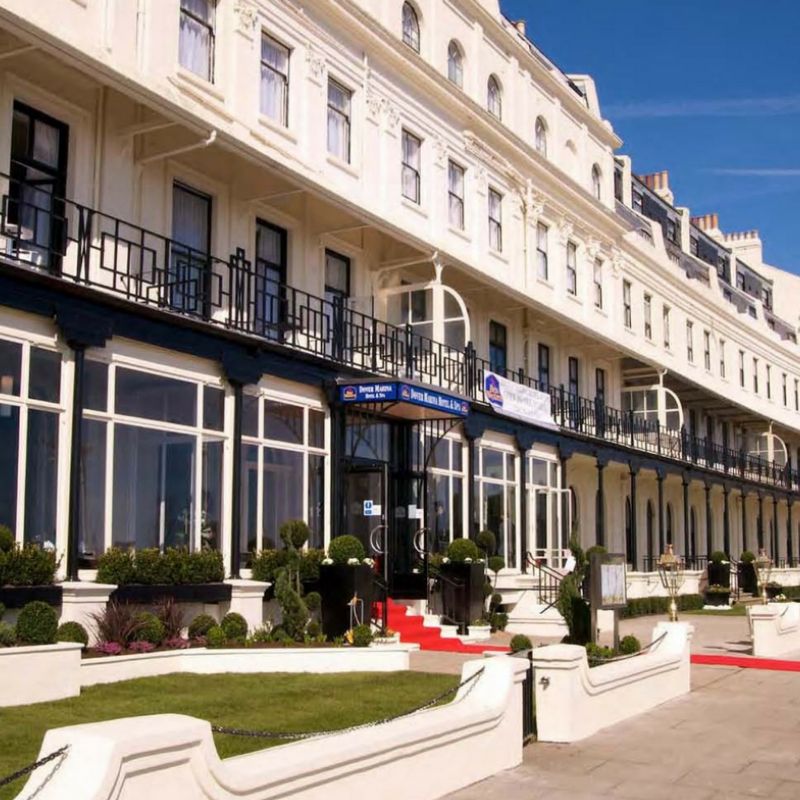 Dover Marina Hotel
Overnight stay
Whether you desire a calming afternoon tea or the lavish flavours from Marco Pierre White's English Chophouse, treat yourself to some mouth-watering dishes that are sure to whet your appetite. If setting sail from Dover, take away the stress of a last minute dash to the port with a  stay at the Dover Marina Hotel the night before. Just a 2-minute walk from the Port, enjoy a restful night's sleep in one of their stylish and classy rooms, fit for families, adventurers and those looking for a touch of peaceful elegance.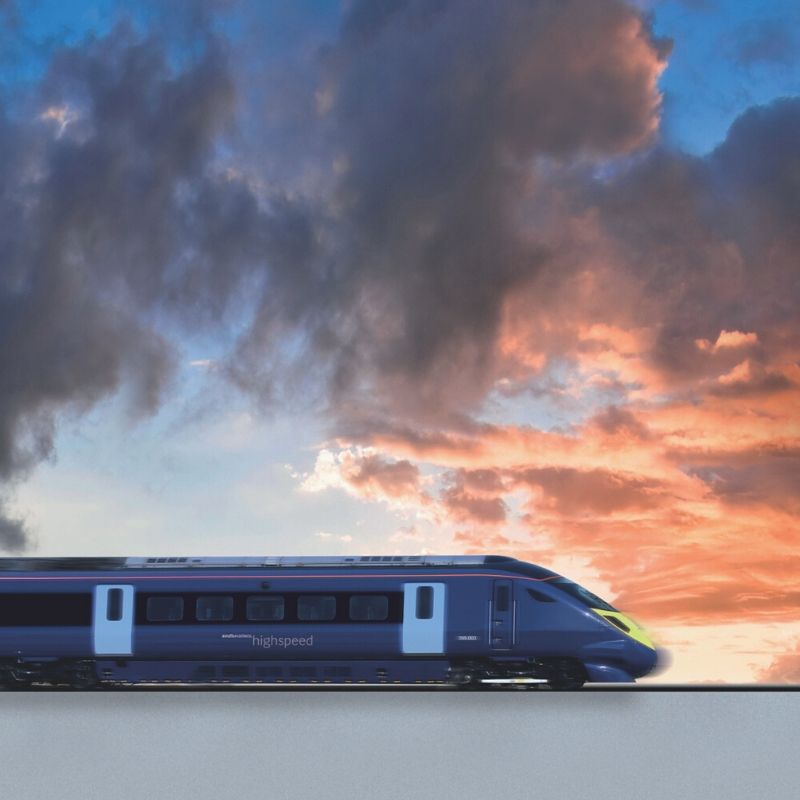 Southeastern  
With quick and easy links to many places across Kent, why not step onto a Southeastern service to you're chosen destination? If you're looking to take the stress out of driving or want to avoid watching the dreaded taxi meter, enjoy a swift journey with lovely views of the quintessentially British countryside. Dover Priory station is just a short 15-minute stroll from  the Port of Dover so relax as you are whisked away to your exciting escapade.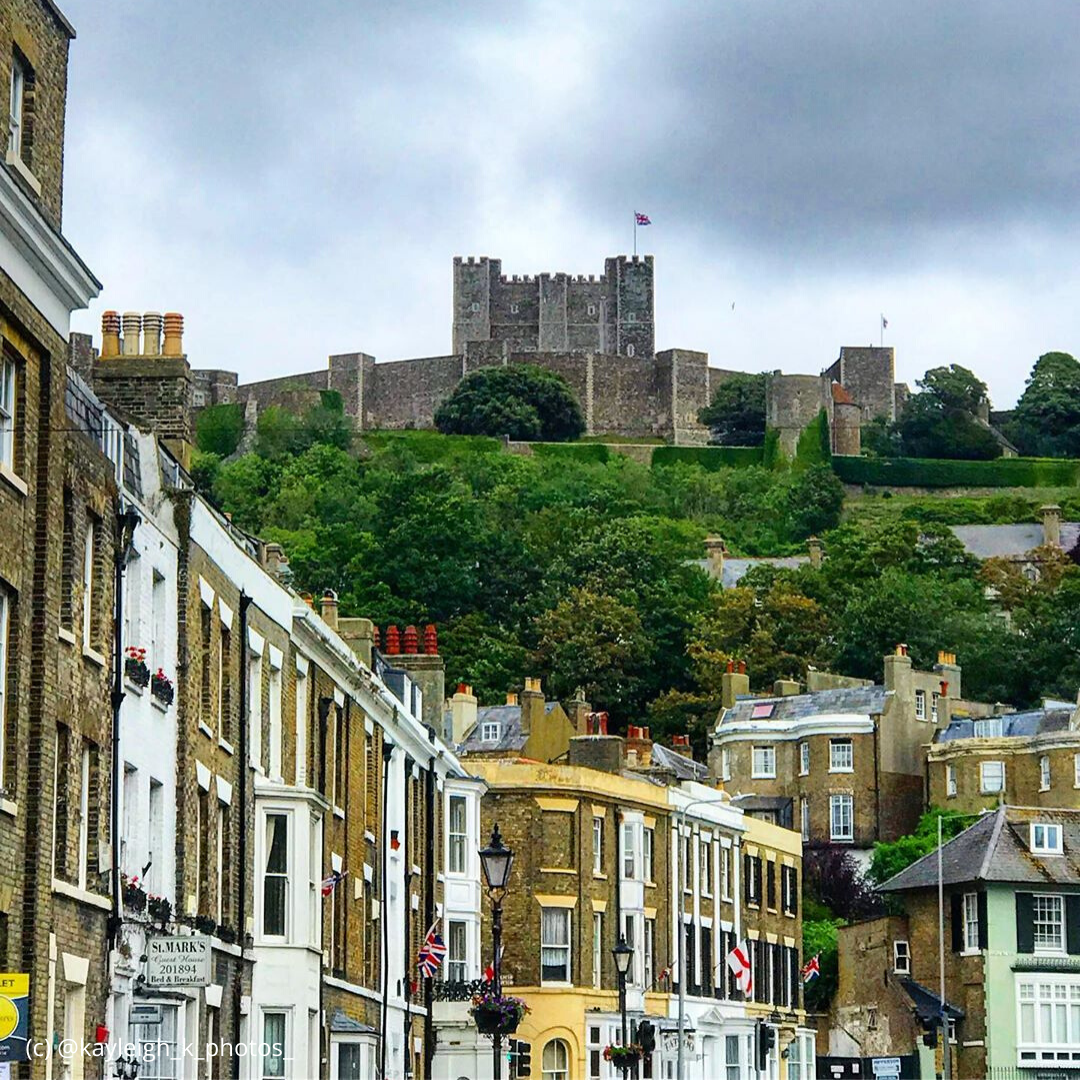 Exploring Dover
You don't have to go very far to enjoy a fantastic afternoon or morning in Kent. With history and heritage at its heart, not to mention some sensational views, Dover has plenty of sites to explore. Take a visit to the Dover Museum and Bronze Age Boat exhibition and discover the history of a location that has been on the front-line of England's history for centuries. Or grab a bite and a local brew at one of the many quirky micro-pubs and restaurants in the town centre, just a short stroll from the terminal.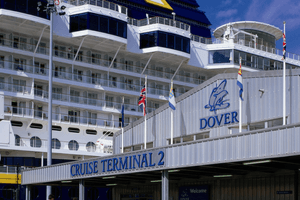 YMS Travel 
Taking you straight from the cruise ship docks, YMS blue buses are a quick and easy way to travel into Dover within a matter of minutes. Running every 20 minutes, tickets are valid all day, so you can use your ticket and travel back to the ship as many times as you need to.