St Peter's is the guardian of an ancient Sandwich tradition. Every day at 20:00, the curfew bell rings out, signalling that the townspeople should cover their fires to make them safe for the night. This was once known as the 'pigbell', as it also informed people they could release their animals into the street. This old Cinque Port church (Cinque Ports were the five harbour towns on the south coast which in Medieval times provided the king with ships and men in exchange for trading and other privileges) is a local landmark.
Much of today's building dates from 800 years ago, though it has been altered many times. The handsome tower with its distinctive onion dome top is a 17th-century addition - built by Flemish protestant refugees, in the style of their homeland churches. There was once a Norman church on the site and traces of masonry from this building can still be seen at the west end. The present church dates from the late 13th-/early 14th-centuries.
The atmospheric crypt - open by arrangement - was once a charnel house where bones from the graveyard were stored to make room for new graves. Inside, the church is spacious and airy with few furnishings allowing you to easily appreciate the impressive size and proportions of the lofty interior. The Medieval roofs, handsome decorated windows, and the magnificently carved tomb recesses and effigies to local benefactors reflect the wealth and importance of the town and its people. 
Entry to the church is free - Donations are welcome
DISCOVER HAVEN HEIGHTS: Climb the tower for stunning views over England's most complete medieval town!
St Peter's Tower is now opening to visitors, so why not take a journey through the ages as you ascend the medieval tower and look across Sandwich. On a clear day, you might even be able to see France!
Prices for the tower:
Adults: £5
Children, concessions and groups over 8: £4
Family ticket: £15
Book in advance on 01304 617295 or at visitchurches.org.uk/sandwich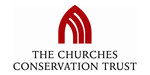 1 / 3
Address
Market Street
Sandwich
CT13 9DA