Winter walks in Kent
Josh Carter
1st September 2020
Now more than ever, it's important for us to get outside, get some exercise in and resist total hibernation this autumn and winter. You don't have to be an experienced rambler to enjoy the benefits - just simple stroll in the great outdoors can reduce stress, aid a good night's rest and help create a positive mental health space, which is something we all need to prioritise right now. Though it might look less than inviting on a gloomy day, these sprawling, quiet walking routes will help you dust off the cobwebs and give you a breath of fresh air - and of course, we hope the stunning Kent terrain you encounter will help put a spring in your step.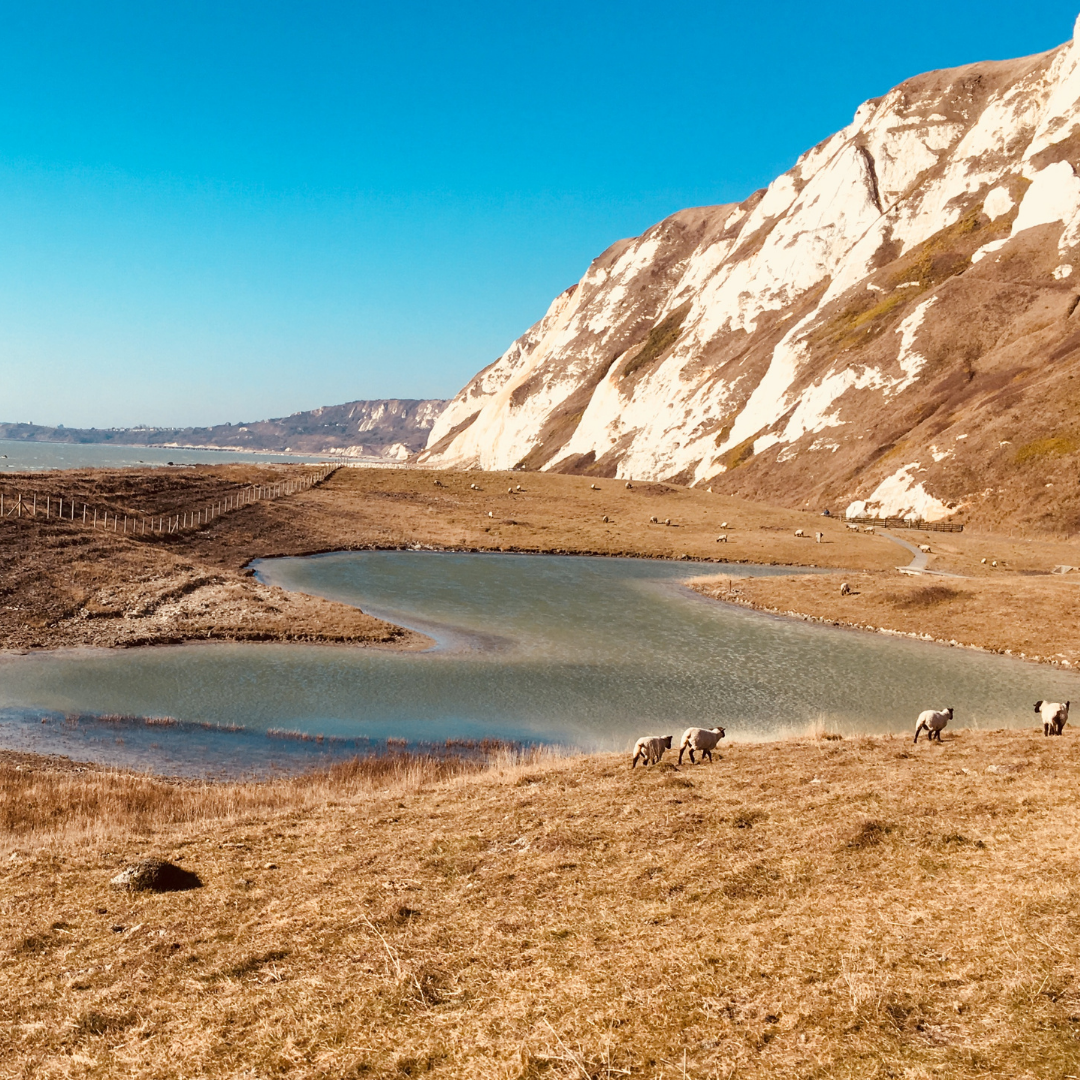 Seaside strolls at Samphire Hoe 
The extraordinary nature reserve of Samphire Hoe is the perfect place for a stroll with an invigorating sea breeze - not to mention a great vantage point for marveling at the world-famous White Cliffs of Dover. With a rich array of animals and plants to spot on your walk, make sure to #RespectProtectEnjoy this special environment so it can be enjoyed through the winter and beyond.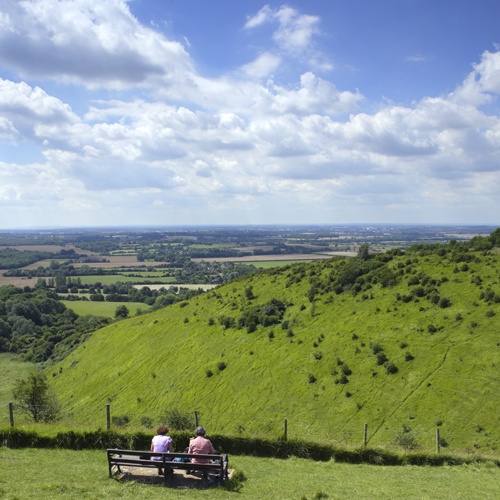 Kent Downs ramble
Throughout Kent, the Downs are an imposing backdrop whether you are in the south near Dover or north towards Medway, and they are perfect for a challenging or steadier walk. A walk on the Downs can be started and finished anywhere you like with a venture along the North Downs Way National Trail, but the views from the Devils Kneading Trough are certainly to be admired.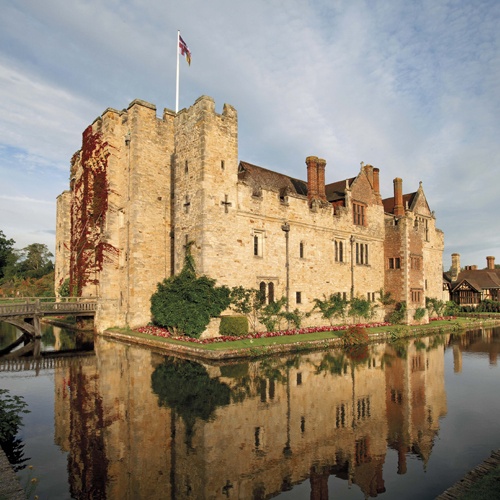 Hever Castle
Whether it's beautifully frosted in winter, or covered in vibrant red ivy in autumn, Hever Castle is one of our favourites spots for strolls on chilly days. Whilst the castle remains shut, the stunning castle exterior can be enjoyed from the lucious gardens, where you can explore the winter foliage and head for a walk around the Italian-inspired Loggia and lake.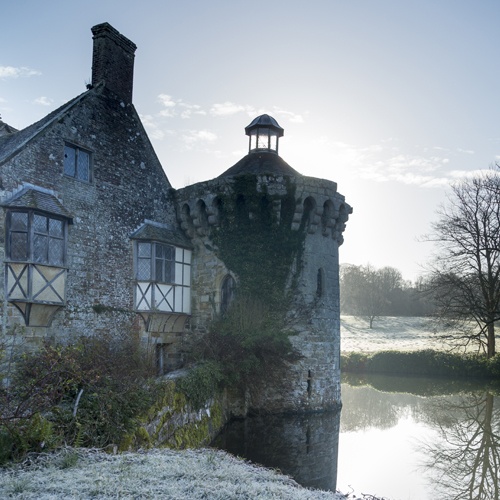 Moats and lakes in the High Weald
Circling around the beautiful estate of the 14th century Scotney Castle, the Scotney Parkland Trail is the perfect walk to discover the little stream that feeds the moat, beautiful woodland and panoramic views of the castle and its parkland. The total distance is just under 2 miles, so definitely managable for a shorter afternoon stroll. If you still have a little energy left, head across to nearby Bewl Water, where you can walk the total lakeside distance of 3 miles or split it into shorter, more manageable sections! Countryside ideals in West Kent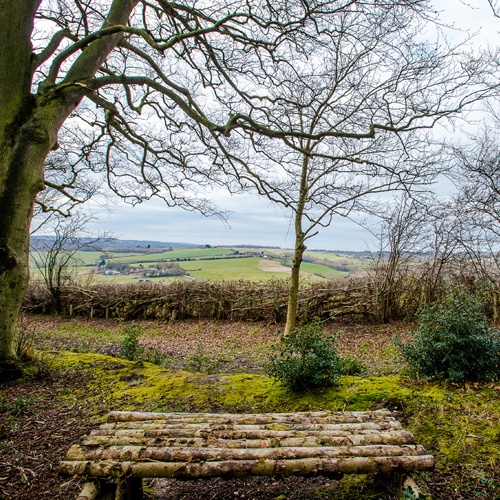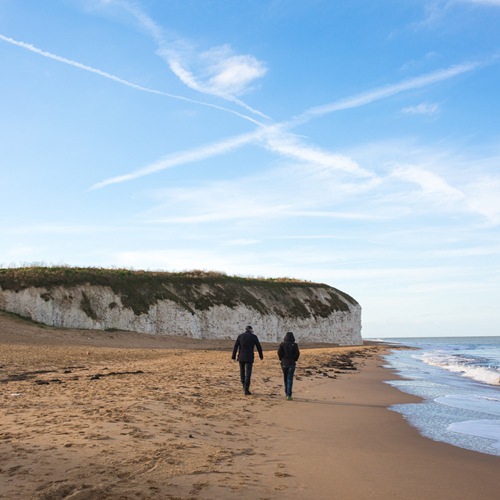 Coastal trails on The Isle of Thanet
The rugged coastline of The Isle of Thanet offers spectacular views into chalk bays and far reaching seascapes, but if you're after a route to follow, there's the locally famous Viking Coastal Trail, stretching 32 miles along the coast. Alternatively if you are in Ramsgate, there are four curated trails which have their own unique theme – such as one around the town's regency history and another taking in the local bays.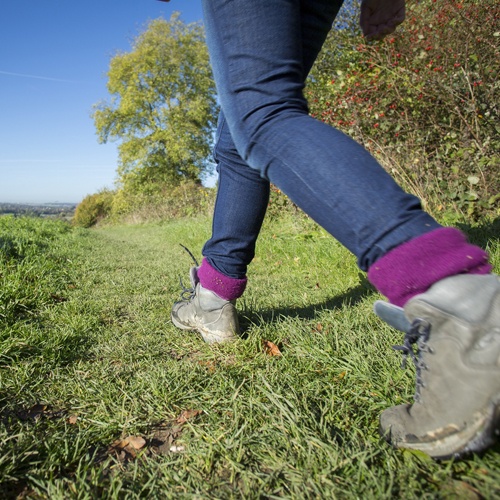 Explore Kent – Winter Walks
If you feel the motivation to head out even further and wider into the county, Explore Kent can help! Head over to their page and discover their app full of new routes for you to try, and thanks to the downloadable Ordnance Survey map layer, you'll never have to fear getting lost on your way.