Top Places to Eat an Ice Cream in Kent
The school holidays are speeding in and you might be staring at an empty calendar panicking about how to pack the break with ways to keep the little ones occupied. We've asked our friends at Kent Attractions to put together a list of the 'Top Places To Eat an Ice Cream in Kent' helping fill your agendas and summer sweet tooth desires...
Ice cream, sorbet, gelato, soft serve... however you take yours, this round-up of the best places to eat ice cream in Kent should help fill your stomach as well as your summer holidays! Discover some of Kent's best attractions with tempting ice cream options, many of them from local suppliers. Kent is one of the best UK destinations for day trips and short breaks, with a multitude of things to do and places to see. If elegant historic houses and gardens, traditional farms with a family twist, acres of green space, lazy days by the river or a trip to the seaside are your idea of bliss, then you've come to the right place. Less than an hour from London by train and with super-fast links to Europe it's so easy to escape the rat race and see what Kent has to offer on your next adventure.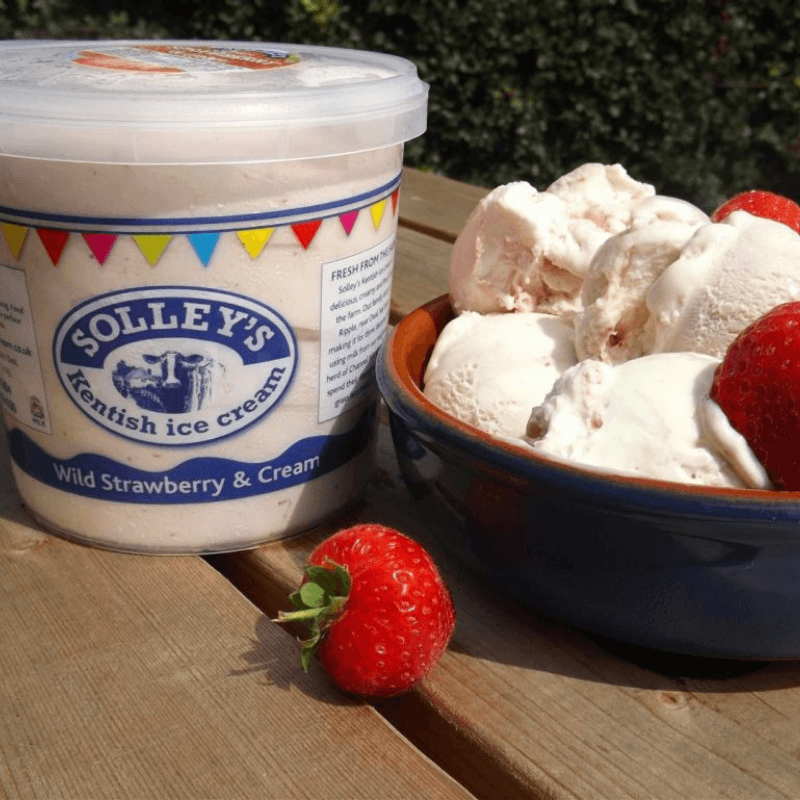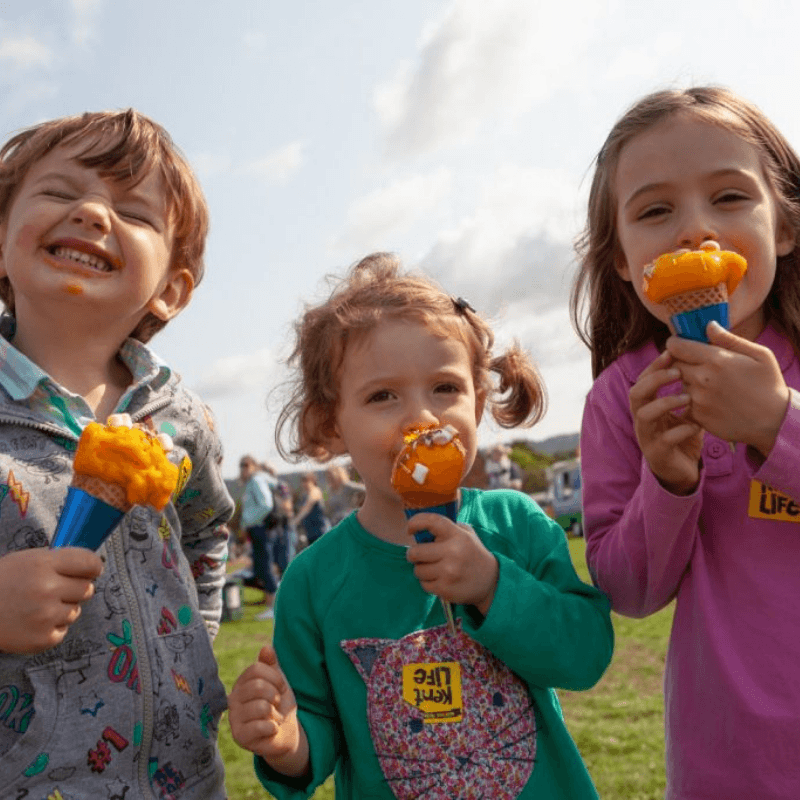 At a Summer Ice Cream Festival!

The Ice Cream Festival returns to Kent Life in Maidstone on the 26th August 2019. Choose from over 20 delicious flavours of ice cream from vendors at the festival and pick your favourite topping from the selection of delicious syrups, marshmallows and sprinkles available. Sit back and listen to the live music on the 'Dairy Stage', in between enjoying all the other fun activities at the Festival including Face Painting and traditional entertainment from the Punch and Judy show. Kent Life provides plenty of fun activities for children of all ages who can run wild in the outdoor play area, burn off steam on the pedal tractors, leap on the bouncy castle or take a ride on the land train or on the adorable donkeys.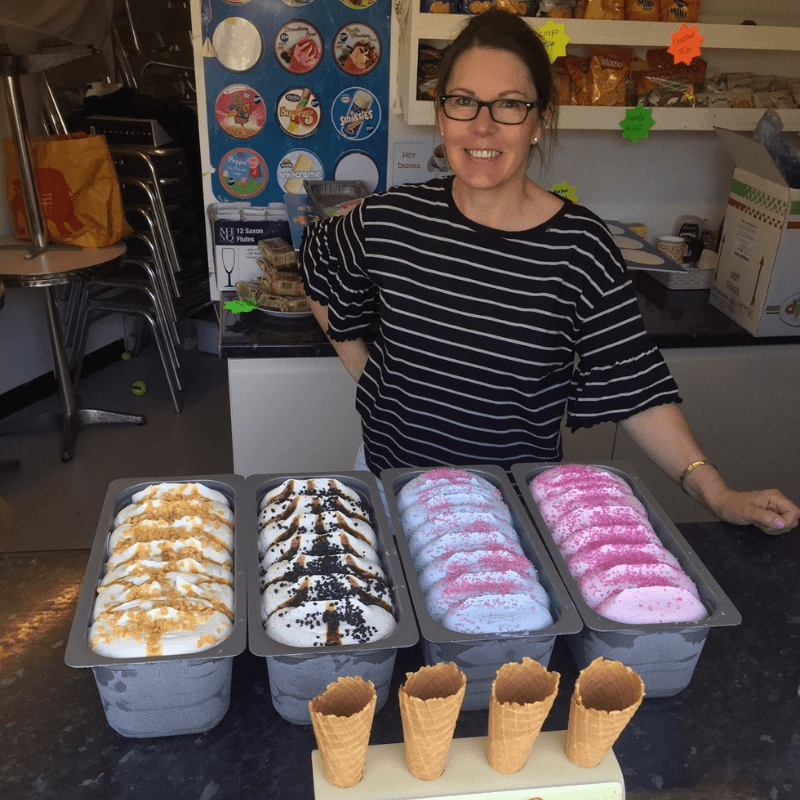 Down by the River
In Maidstone, along by the river you'll find the Kentish Lady. As well as offering 1 hour and 3 hour long river boat trips, Kentish lady has a wonderful ice creamery with a full range of Kelly's Cornish Ice Cream where you can sit and enjoy the beautiful waterside scenery.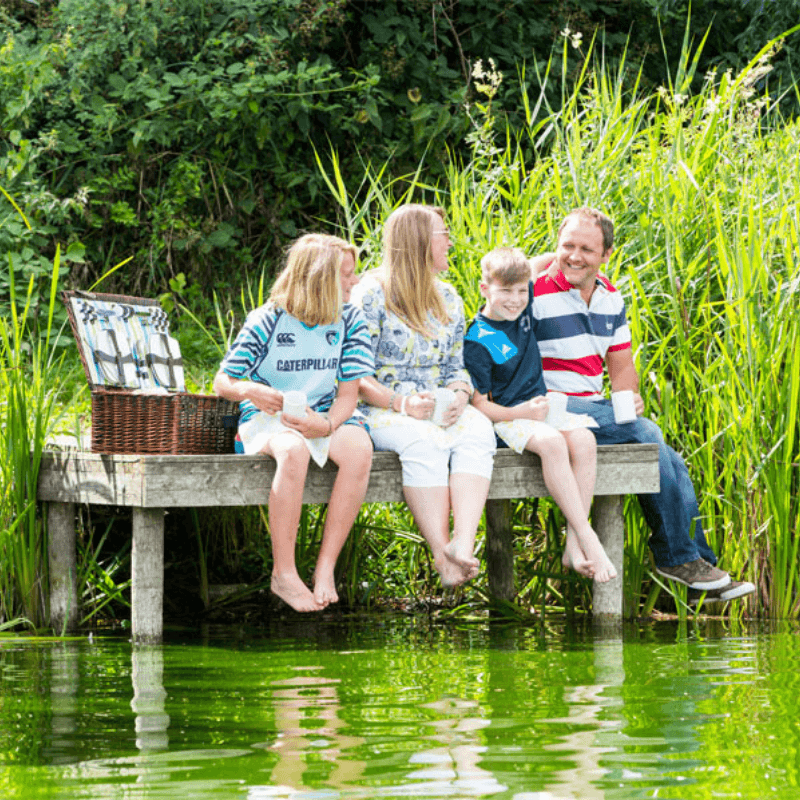 In Green Space Bigger than Hyde Park!
With 450 acres of space, Mote Park in Maidstone with its new outdoor adventure park and children's play area offers plenty of great places to eat an ice cream. Find a secluded spot by the lake and watch the water sports and wildlife or, reward yourself after a game of mini golf, climbing on the high ropes or navigating on a Segway.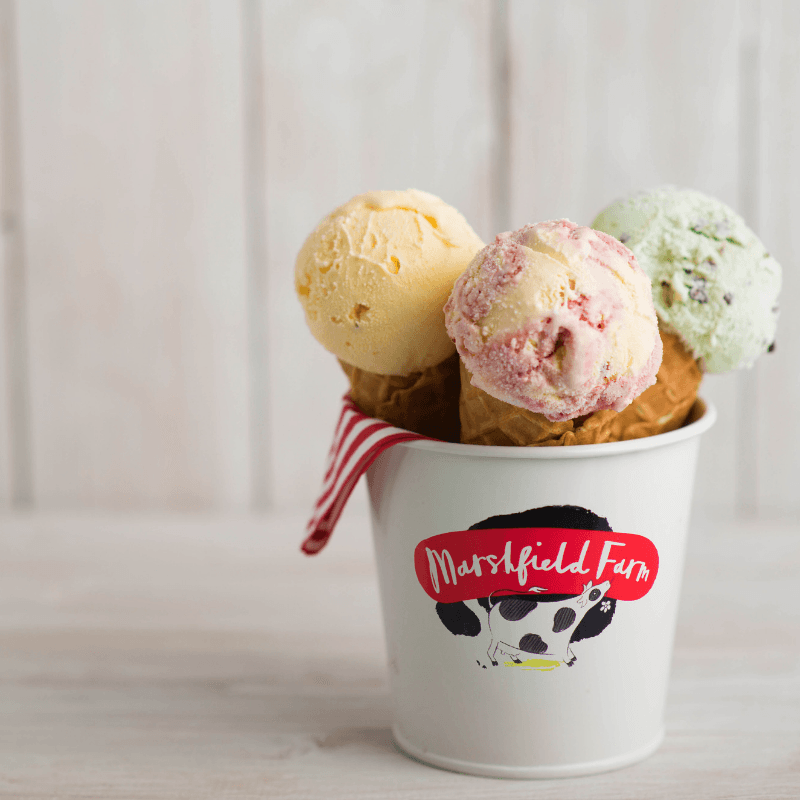 Down on the Farm
Mama Moo's is the latest addition to The Hop Farm,having recently undergone a makeover, the family fun park has teamed up with Marshfield Farm Ice Cream. The Farm now offers multi-award winning premium dairy ice cream, made with super-fresh milk and all-natural ingredients and a range of refreshing sorbets bursting with real fruits. Ice Cream doesn't always belong on a cone which is why they've got an exciting range of Shakes & Sundaes on the menu! Ice Cream at Mama Moos isn't just for children either, they've also got grown up flavours such as Irish Cream Liquor and Gin & Tonic Sorbet!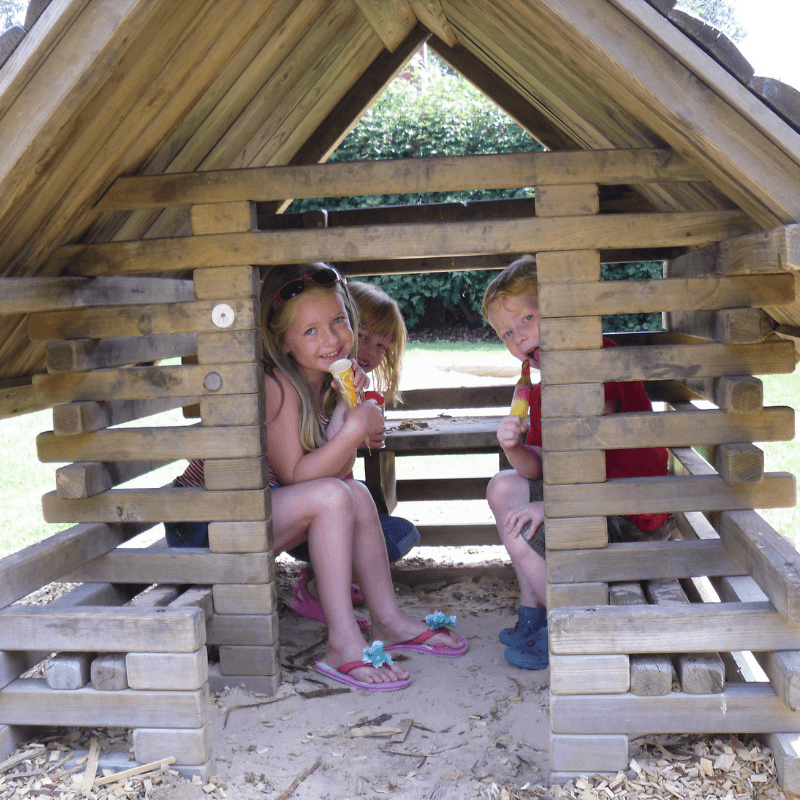 At a 14th Century Manor House
After their much-awaited Adventure Playground Kiosk extension was completed, Penshurst Palace and Gardens has welcomed in a new selection of delicious soft-scoop ice creams from the Beechdean ice cream group. As well as traditional favourites, the kiosk also provides a range of dairy-free choices and an ever-changing 'cone of the week' special ice cream! So grab a cone or a tub and enjoy a sumptuous dairy treat next to the Adventure Playground and Woodland Trail at the 24th century manor house and gardens.
In the 'Newest Part of England'
Located at the base of the cliffs to the west of Dover, Samphire Hoe is the newest piece of England, it was created from the soil of the Channel Tunnel and has a completely unique aspect. Accessed via a tunnel through the cliff, the vista opens and entices you to 70 acres of tranquillity and stunning scenery. As a nature reserve, Samphire Hoe is a designated SSSI noted for its rare orchids, virgin chalk downland, a variety of flora and fauna and a welcome stopover for many migratory species of birds and butterflies. It's the nearest part of the United Kingdom to France where you can enjoy an excellent range of locally made ice cream and take in the incredible view of the French Coast just 21 tantalising miles away.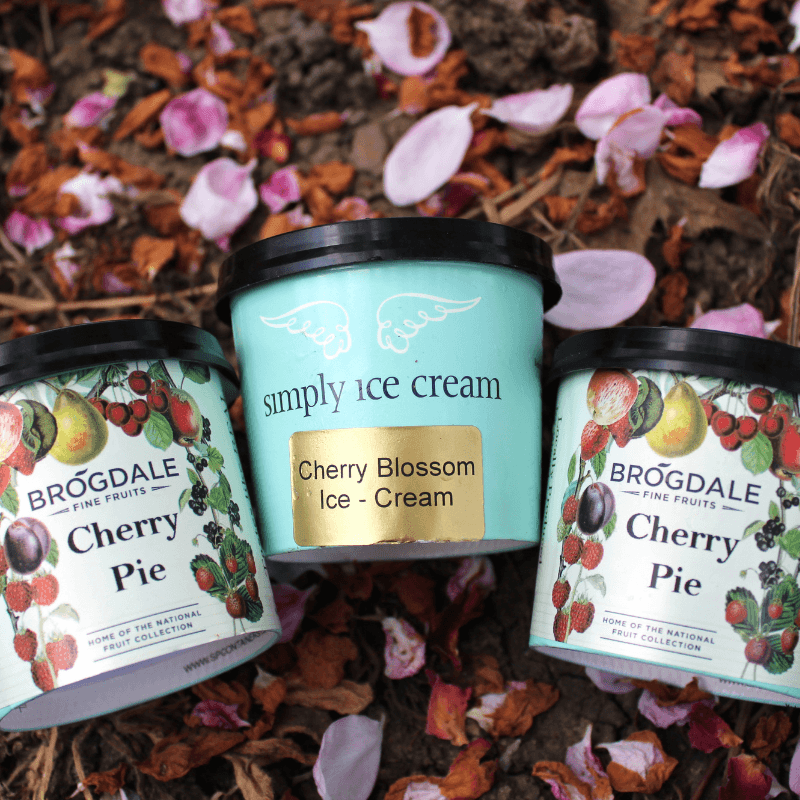 At a Cherry Fair
Visit the Brogdale Cherry Fair in Faversham on July 21st to enjoy family fun and cherries galore, all topped off with their very own Brogdale Cherry Ice Cream. Savour this seasonal favourite made locally in Kent, whilst experiencing all the fun of the fair. There's cherry pie eating contests, kids cherry mocktail making, a fascinating cherry display and more!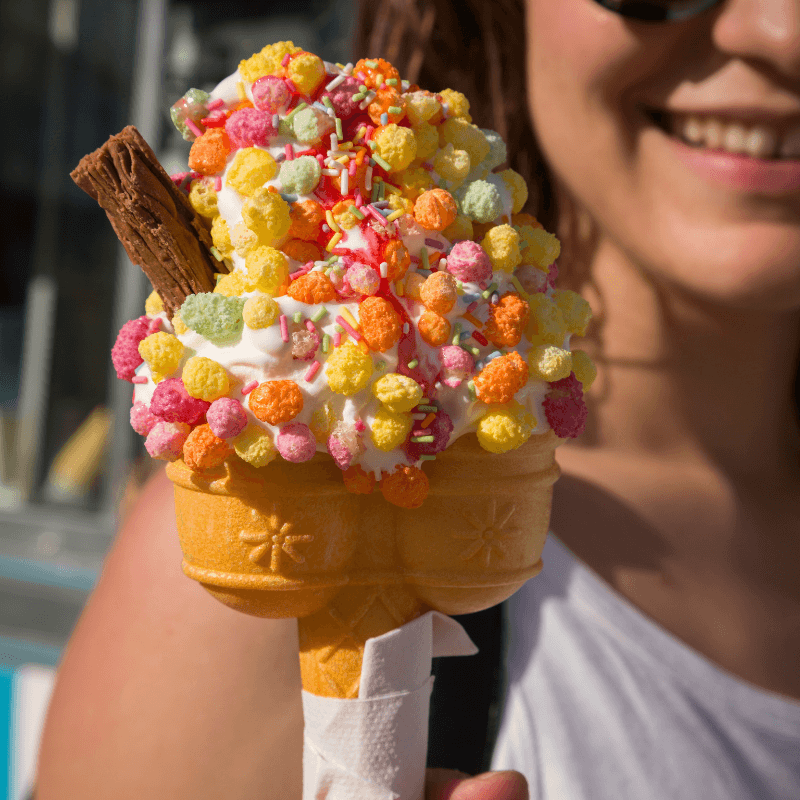 At the Seaside
No trip to the seaside is complete without an ice cream break and where better to enjoy your ice cream than at the picture perfect 'all-you-can-treat' Dreamland in Margate. Sit back and enjoy your traditional 99 up by the Dreamland letters for the best view of the park. Go wild and choose an array of toppings because calories don't count when you are in the land of dream.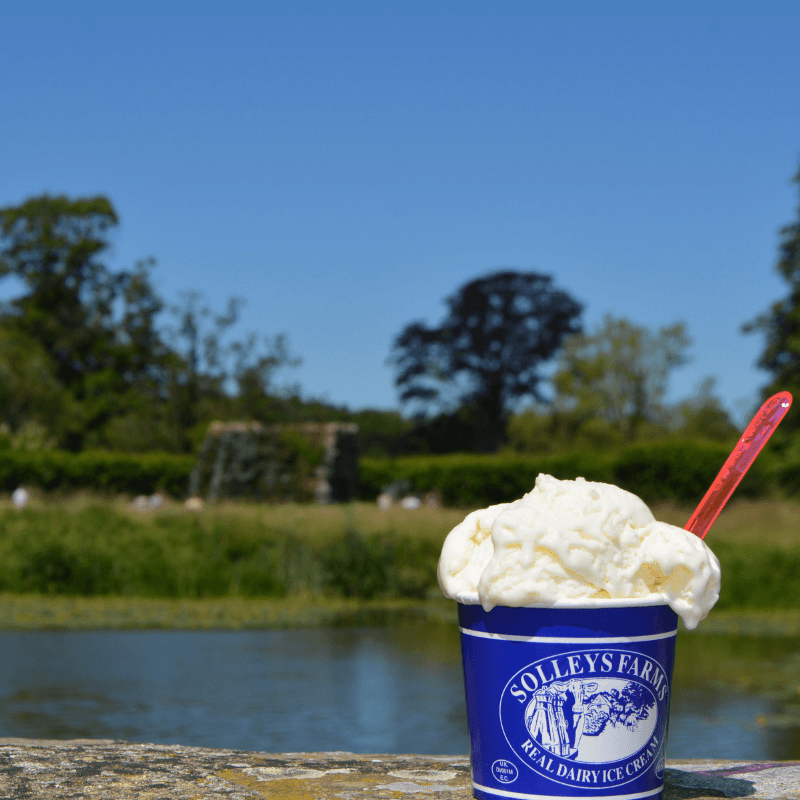 At the Childhood Home of Anne Boleyn
Visitors to Hever Castle and Gardens, the childhood home of Anne Boleyn, could win a year's supply of Solley's Ice Cream if they tweet a selfie of themselves enjoying the popular frozen treat. Solley's Ice Cream is sold in the kiosks throughout the grounds and is popular with visitors who want to cool off after a busy day exploring the castle and gardens. With over 20 flavours available, there are plenty of opportunities to capture a winning snap. Why not Strawberry Shortcake by the Water Maze or Lemon Meringue by the Loggia? All you need to do to enter is take a selfie enjoying your ice cream and add the hashtag #SolleysSelfie. You can tag Solley's in your post (@solleysicecream) or post your selfie to their Facebook page.