Here in Kent we are the connoisseurs of all things picnic. When given the chance to enjoy the sun, like a hungry man to a buffet, we all race outside. 15 degrees and a slight breeze? That's balmy, pop on the shorts and prepare the sandwiches! Chance of rain? Bring it on nature we're Brits, we're made of tough stuff.
From generation to generation we've mastered the picnic set up, perfecting the sausage roll (veggie options are available), refining our finger sandwich selection and developing the best cake to biscuit ratio, but one thing we may need a little help with is where to head for our perfect picnic set-up. To give you a little 'pic'-me-up, we've gathered a list of the top locations to pitch up at for your next Kentish picnic in the coming months. 
Before you head outside for a spot of alfresco dining, please remember to check the relevant attraction or destination websites before travelling and always observe current government guidelines regarding social distancing.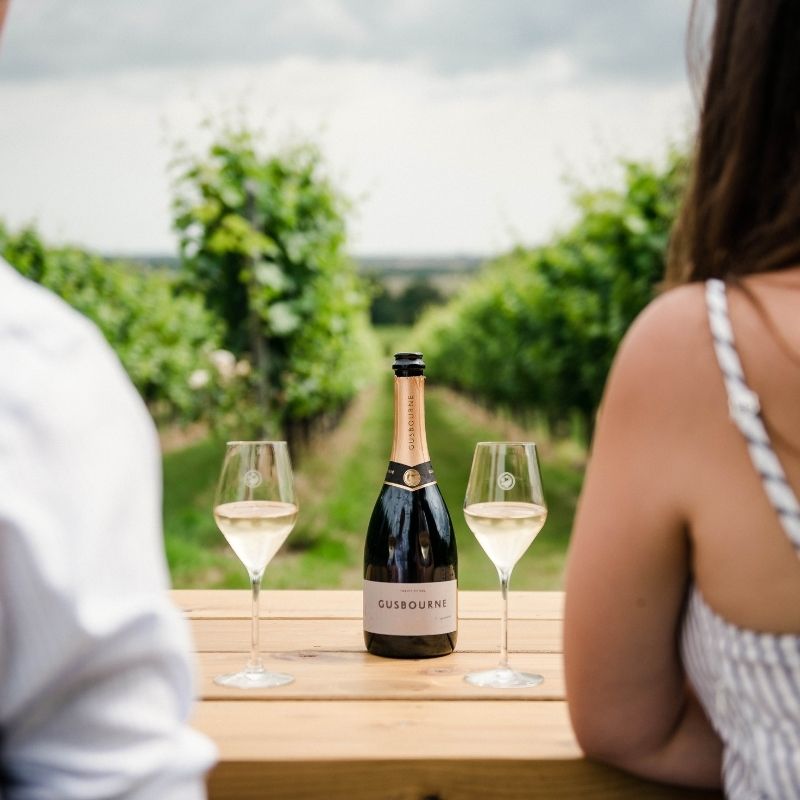 With a Great British Summer well and truly on its way, we're looking forward to spending as much time as possible outside, soaking up the sunshine. And, where better to enjoy the arrival of warmer weather (if we say it enough it will arrive, right?) than among the vines at glorious Gusbourne Estate? Elevate your afternoon when you settle down to enjoy one of Gusbourne's pre-packed Picnics For Two. Expect only the best of Kent across a selection of three artisanal picnic basket options – charcuterie, seafood and vegetarian... each topped off with a bottle of Gusbourne Brut Reserve 2016.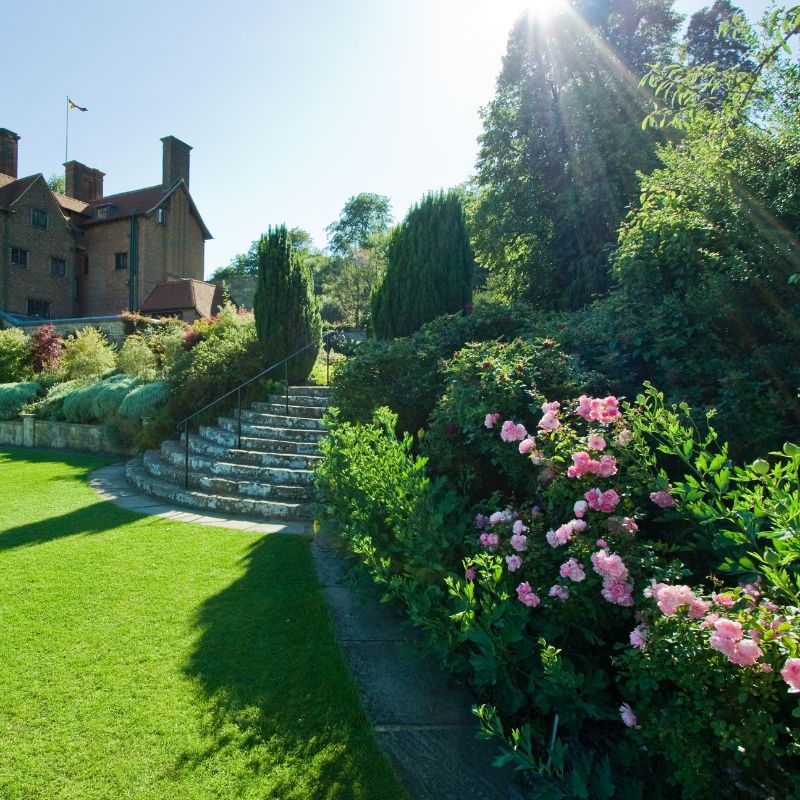 Picture this, you're sat on a tranquil grassy meadow, slight breeze in your hair, sandwiched between views of the Kent Weald and the grand home of one of the most influential British Prime Ministers, Sir Winston Churchill. Sounds dreamy right? Well this dream can be all yours with a trip to Chartwell. You'll be able to grab some takeaway snacks and a drink to quench your thirst at the Landemare café before finding a perfect spot on the meadow leading down to the lake.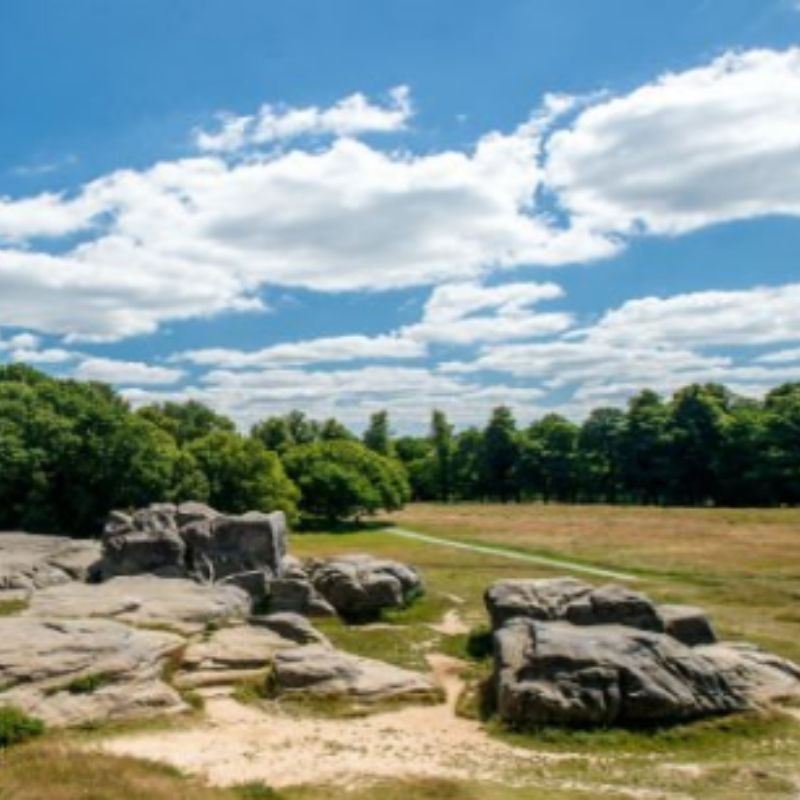 The Rocks in Tunbridge Wells will add a little 'rock n' roll' to your picnic as you can indulge in your jam doughnuts whilst taking in the exceptional sandstone outcrops. Dine on Harrison's Rocks, one of the most famous outcrops in the South East for climbers, or devour some savoury eggs on Wellington Rocks, the closest location to the delightful town of Royal Tunbridge Wells. If you're looking for something a little wilder, High Rocks was once an Iron Age Fort and the giant rocks are linked by 11 bridges adding an adventurous walk to your picnic hotspot.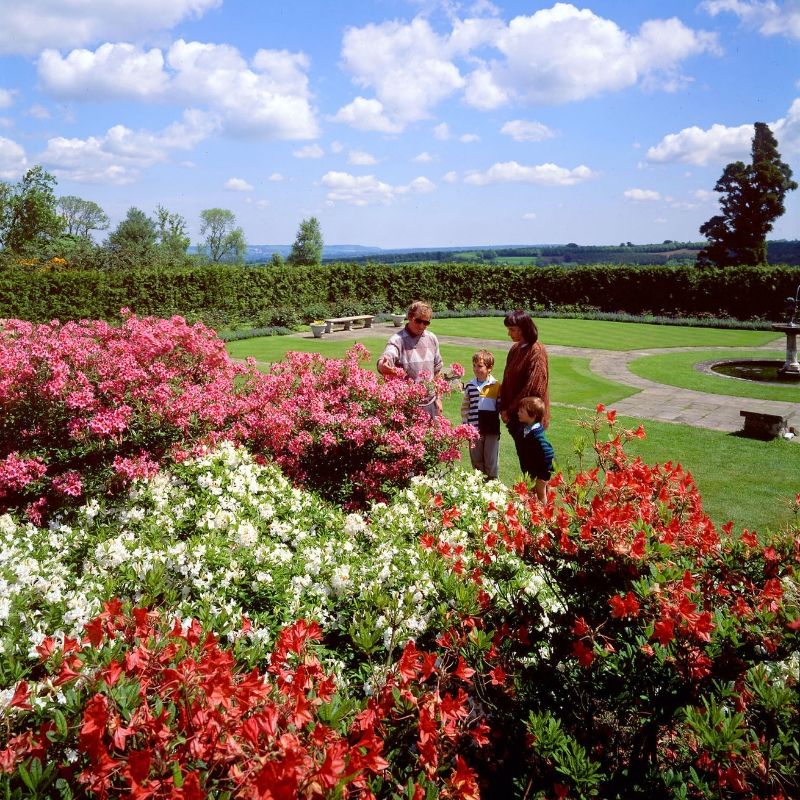 Bring your foodie feast to Emmetts Garden and enjoy a three course picnic banquet in style. Soak up the sun, take in the smells of seasonal blooms and sip on some fresh fruit juice on the tranquil hillside garden. If idyllic views are your cup of tea then sit on the meadow overlooking Ide Hill, where your trusty four-legged friend can join on the lead. To finish off, enjoy a takeaway drink and sweet treat from the Old Stables café where you can add some more yummy goods to your picnic.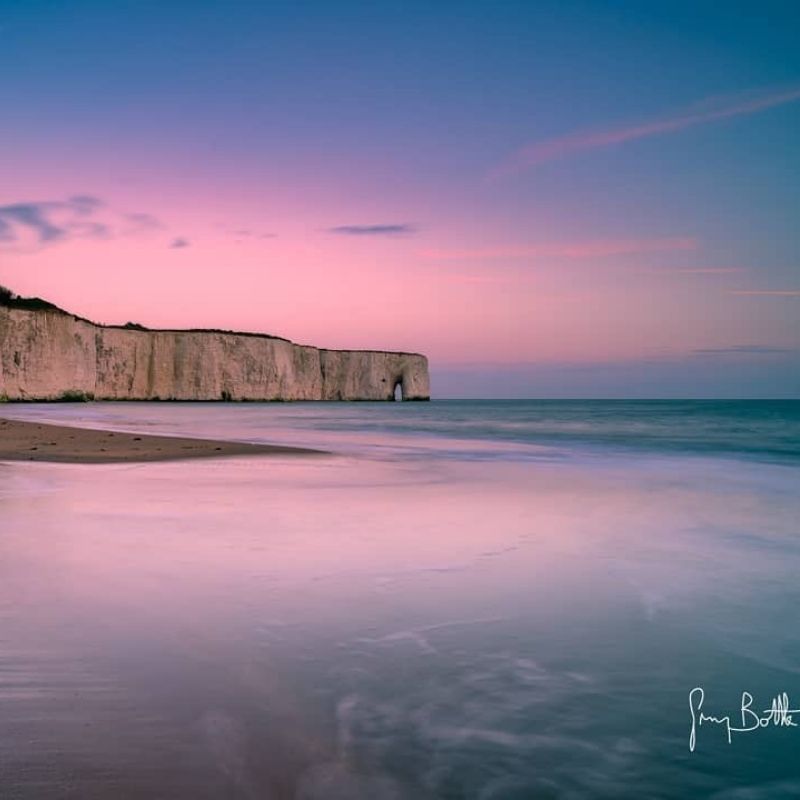 With over 350 miles of coastline, Kent boasts some of the most amazing beaches around from coasts boarded with chalky white cliffs to beaches brimming with arts and culture. Why not pack some lunch and head over to Kingsgate Bay, a quiet sandy beach with secret sea caves? You'll be able to stock up on your picnic essentials in the nearby shops and cafes plus, the beach is dog friendly all year round so you can bring your pampered pooch too.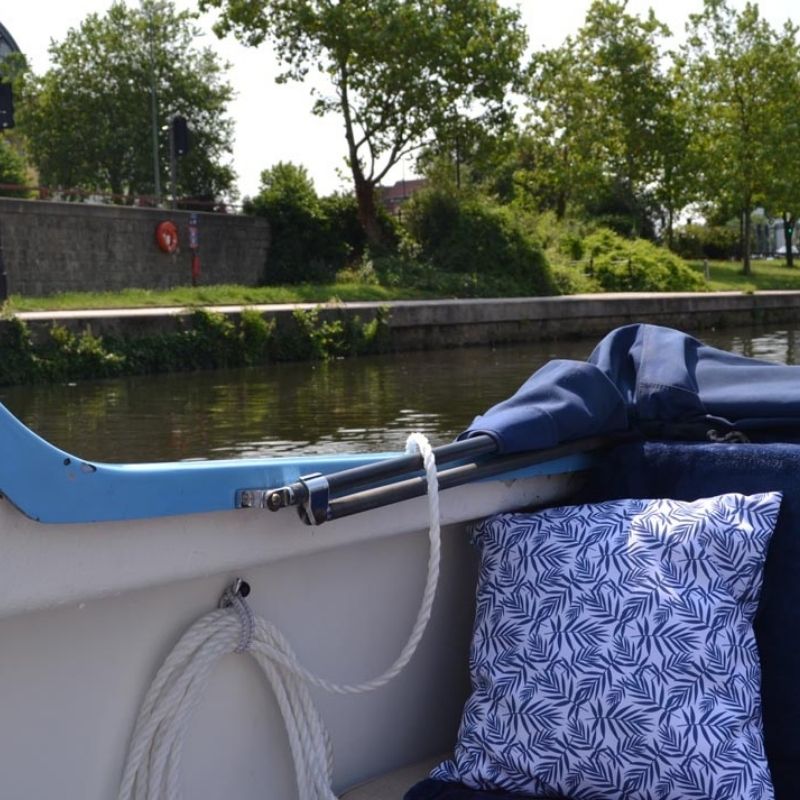 With so many beautiful spots to choose from throughout the Garden of England, why limit yourself to only one for your next picnic? Head over to Maidstone where you can hire your very own self-drive boat courtesy of The Kentish Lady, giving you ample opportunity to cruise calmly through the beautiful Kent countryside, and moor up to your perfect picnic spot aside the River Medway.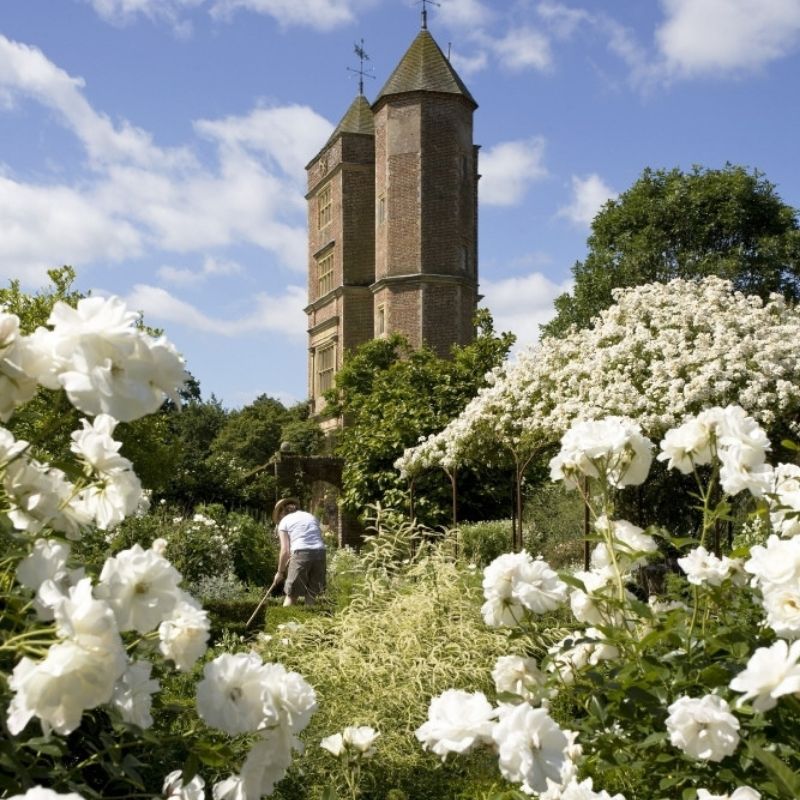 Picnic enthusiasts, venture over to Sissinghurst Castle Garden where you can enjoy your meal with the luxury of a picnic bench overlooking the rolling Kentish countryside. Why not have your picnic in the vegetable garden? You'll see brightly coloured fruit and vegetables growing and be able to discover more about how Sissinghurst grows their tasty produce.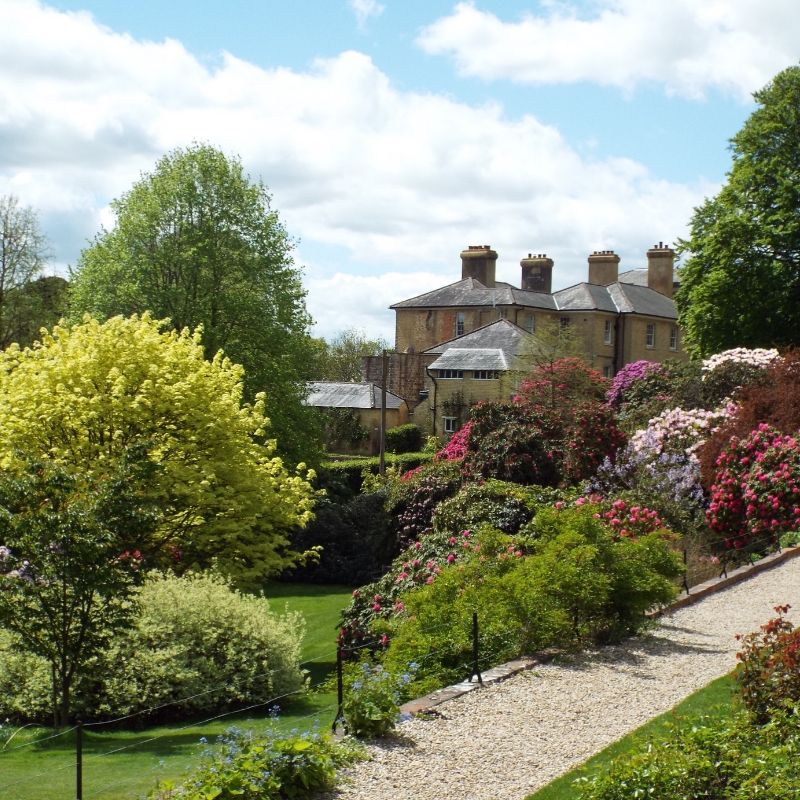 Whilst exploring the grounds of Riverhill Himalayan Gardens, renowned for its rare and ancient trees and blankets of vibrant flowers, spread out a blanket and satisfy your hunger with a tasty packed lunch. You are welcome to enjoy your picnic anywhere around the garden so you can sit in your favourite spot whilst you eat! Just remember to pick up your litter to keep Riverhill looking amazing.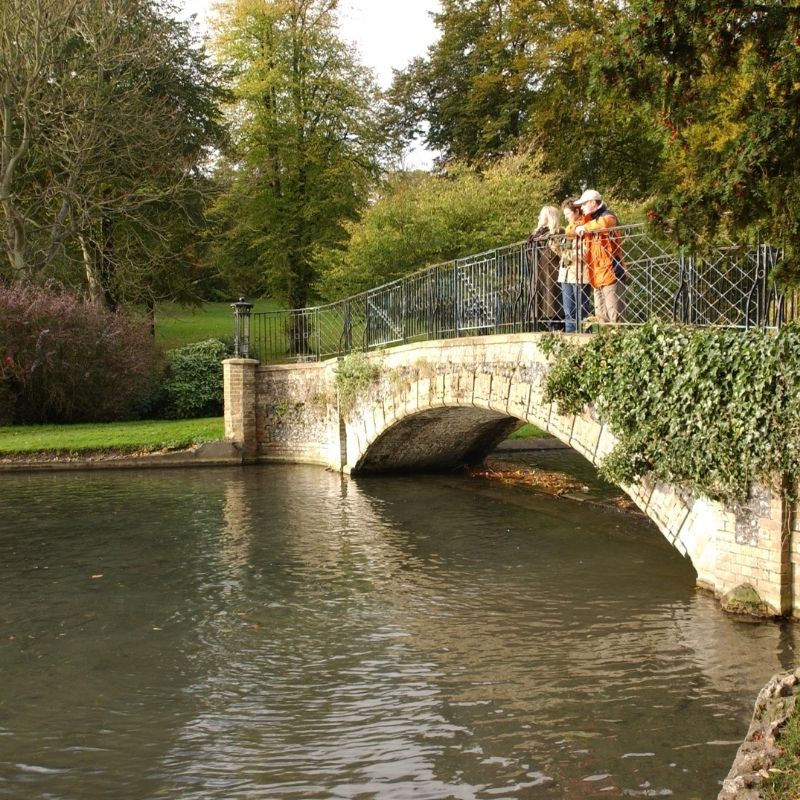 Located just over two miles from Dover in the Alkham Valley, part of the Kent Downs Area of Outstanding Natural Beauty, Kearsney Abbey and Russell Gardens are the most popular, historic parks in White Cliffs County. Here, enjoy a slice of peace and tranquility as you watch the swans, cygnets, ducks and ducklings swimming atop the park's calming lake, set within this carefully designed landscape. The only thing you'll need to worry about here, is which sandwich to tuck into first...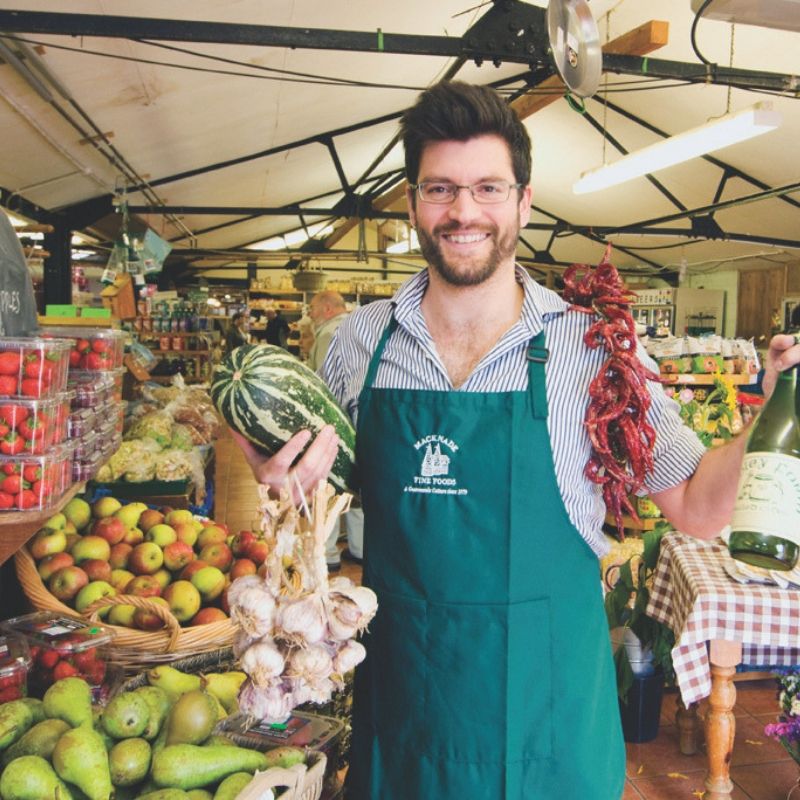 So you now know where to have your picnic but where do you get your picnic from? Well we are in the Garden of England which means that local, fresh and tasty food is right on our doorstep. Macknade Fine Foods is the South East's leading food hall – housing one of the UK's largest cheese and charcuterie ranges and it is right here in Kent's oldest market town, Faversham. There is a full-service butchers, bakery and grocers section as well as local ciders and ales on sale. You can even buy your picnic basket from here!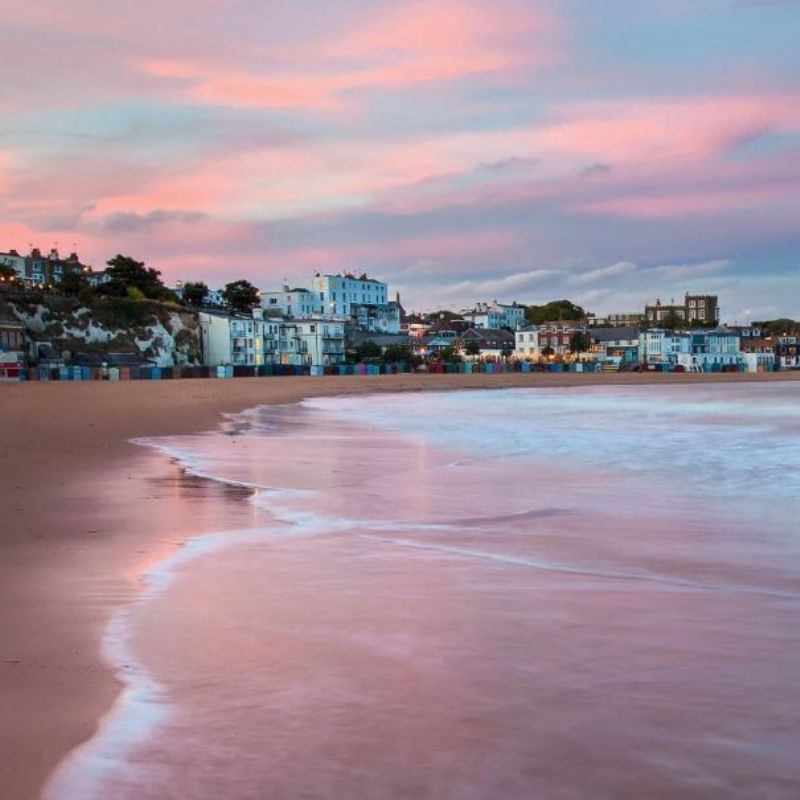 If crisps and dip just isn't for you, perhaps an alternative lunch of fish & chips will do! In the last year, the wonderful team behind popular Broadstairs eatery Wyatt and Jones have created a brand-new takeaway called Flotsam & Jetsam, serving seafood and frites that make the ideal alfresco alternative to a traditional picnic hamper. And, if your traditional seaside supper leaves you with a hankering for something sweet, why not grab an ice cream from Morelli's Gelato (situated just above picturesque Viking Bay) to seal the deal in style?