Staycation in East Kent
Alex Valentine
17th May 2021
Creative cities, cultural coastlines and calming countryside, the shores of East Kent are the perfect escape for your summer minibreak. Think ice cream on sandy shores, sailing past historical landmarks on a sunny river punt and exploring off-the-beaten-path adventures in tranquil countryside retreats...
From history-rich cobbled streets of Canterbury and Dover to the hubs of culture and creativity in Thanet and laidback, quirky coastal gems in Folkestone and Deal, there's a lot to explore in this eclectic part of the world. We've got the foodie hotspots, unique accommodation and hidden gems you won't want to miss when you're dreaming up your weekend away…
Days out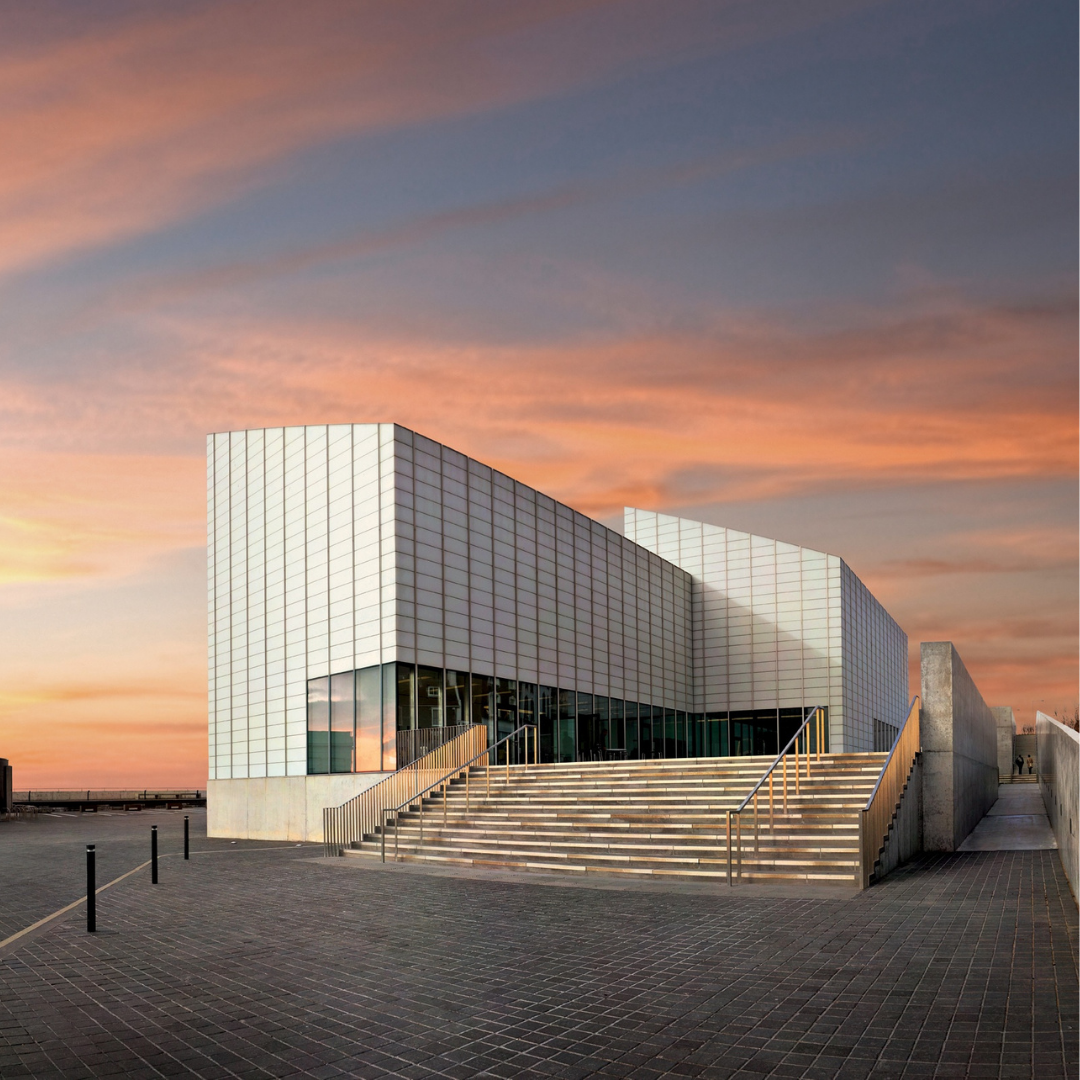 Margate
The trendy sandy beaches of Margate are ready for the culture vultures. Take a trip to the Turner Contemporary as they celebrate their 10 year anniversary this year as one of the most prestigious art galleries in the country, where you can spy work from Tracey Emin to JMW Turner, and admire Antony Gormley's breathtaking iron statues out at sea. Afterwards, the vibrant town has plenty to keep you entertained with independent shops and cool cafes, and the perfect beach for an afternoon best enjoyed with an ice cream in hand.
Canterbury
A day out in historic Canterbury wouldn't be complete without admiring Canterbury Cathedral, The Mother of the Anglican Church and UNESCO World Heritage site. Marvel at the stained-glass windows and ornate architecture, but taking a guided tour to discover the deeper history of Saint Thomas Becket's infamous murder is the best way to enjoy this world-famous landmark. Afterwards, rest your legs by joining Canterbury Historic River Tours boat rides down the Stour river, running through the city and into the picturesque Westgate gardens.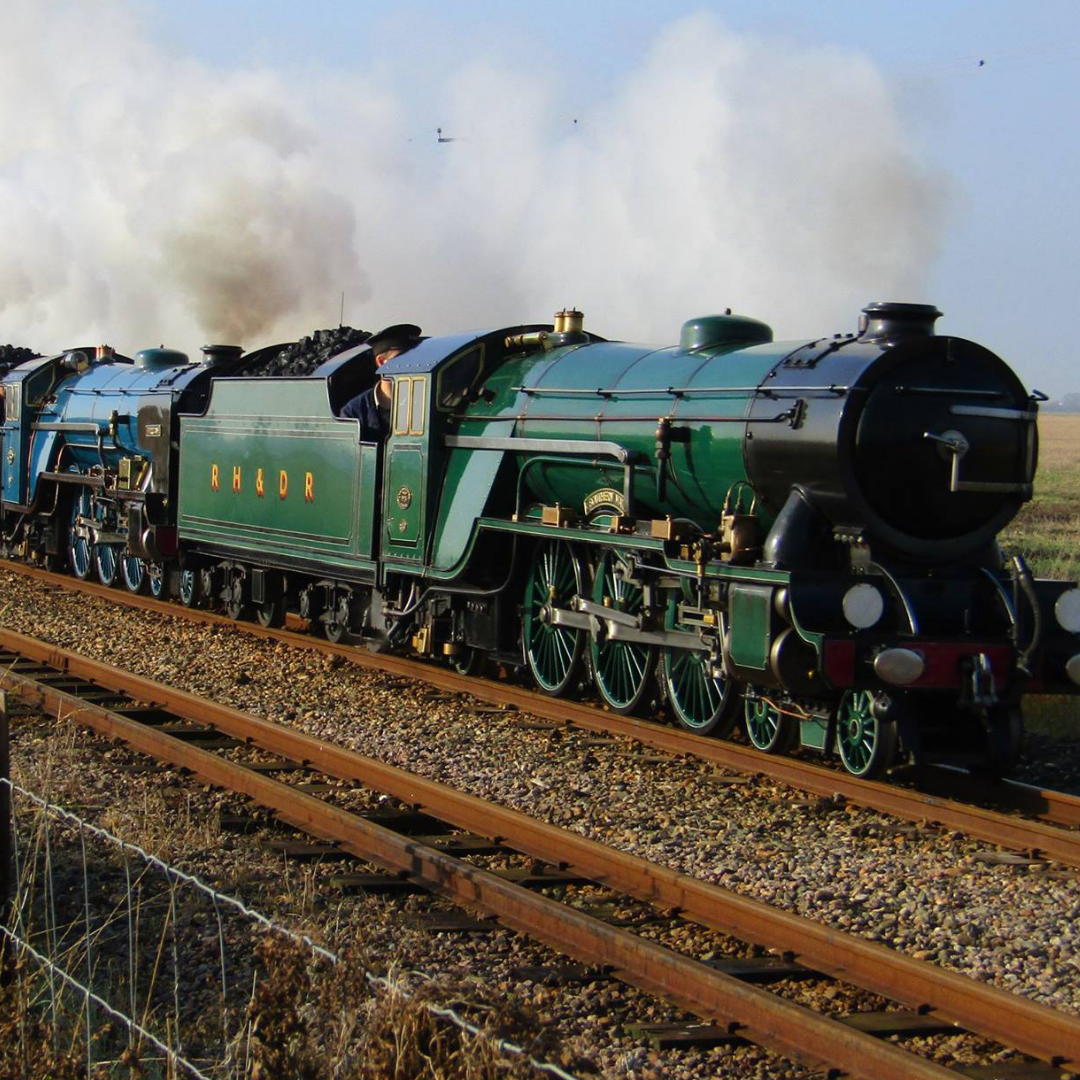 Folkestone & Hythe
Take a trip back in time in charming Folkestone and Hythe with the Romney Hythe and Dymchurch railway's famous steam locomotives, taking you through picturesque countryside and down to Britain's only desert beach at Dungeness. After your exciting excursions, take the chance to remember the few at The Battle of Britain Memorial, and marvel at the moving sculpture of a pilot at their Capel-le-Ferne site.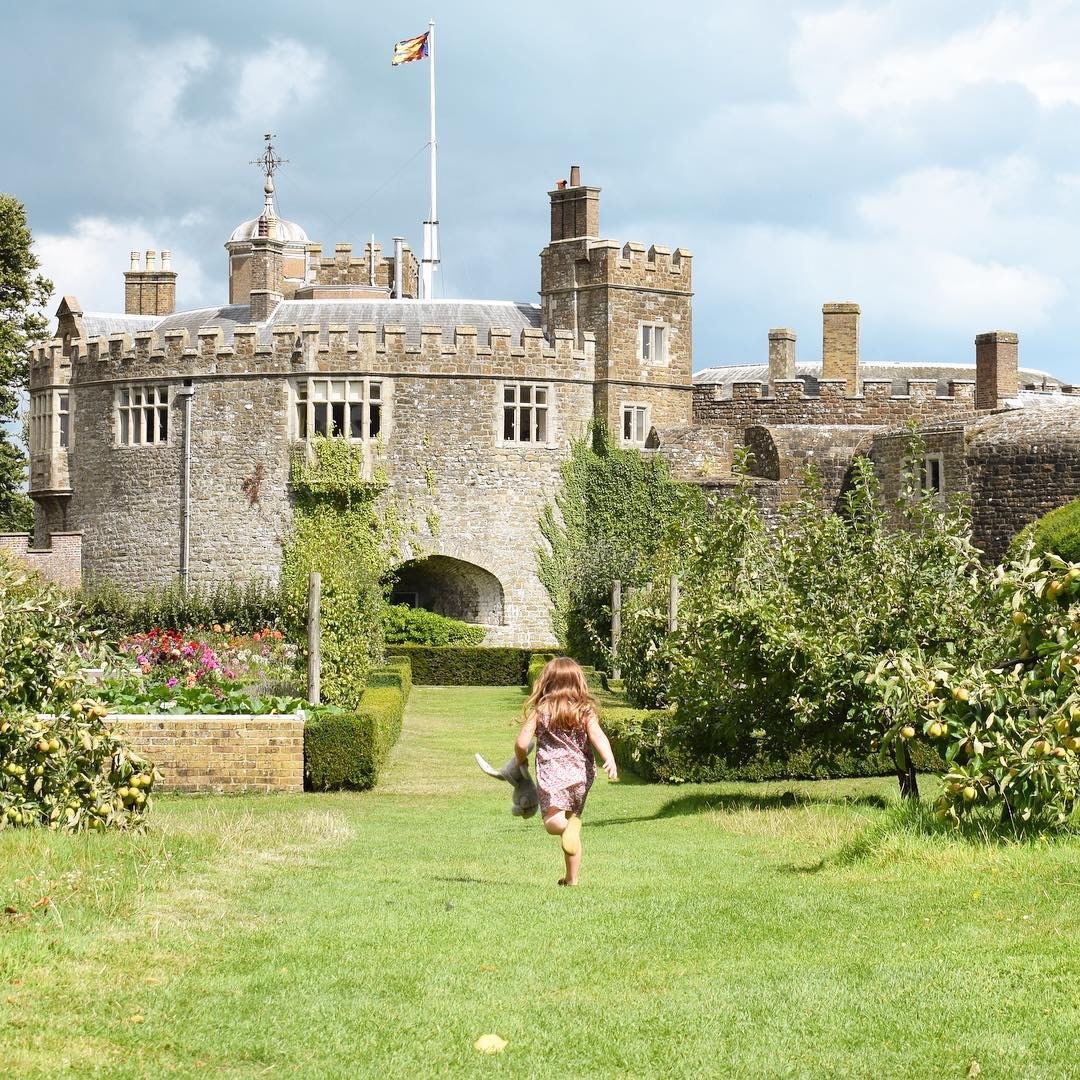 Dover & Deal
Dover Castle is a must for a history-lovers. The landmark placed an iconic role in Tudor, World War and Cold War history, and English Hertiage brings the past to the present with underground wartime tunnels (where yes, they even brought back the SMELLS from 1943…) to interactive Tudor thrones for teaching little ones. Over in Deal, Walmer Castle is a lesser known gem with stunning gardens and a fascinating history you can discover away from the crowds.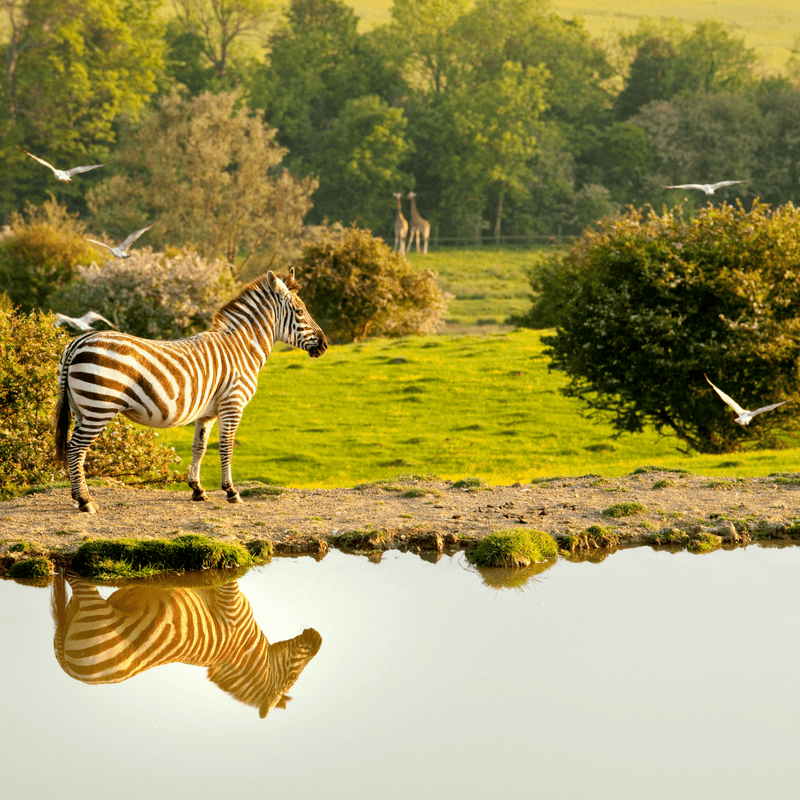 Off the beaten track
Why not try something a little different on your Kentish adventure? Take a day in the wild at Port Lympne Reserve and get an up close encounter with lions and tigers and more at this conservation foundation in the heart of the Garden of England. Go from the land to the water with a kayak down the river with Canoe Wild, and opt for a sunset session for a paddle with stunning views across pink skies. Finally, an afternoon wandering the vineyards and tasting the finest wines at Simpsons Estate near Canterbury is the luxurious retreat we've been dreaming of in our winter daydreams.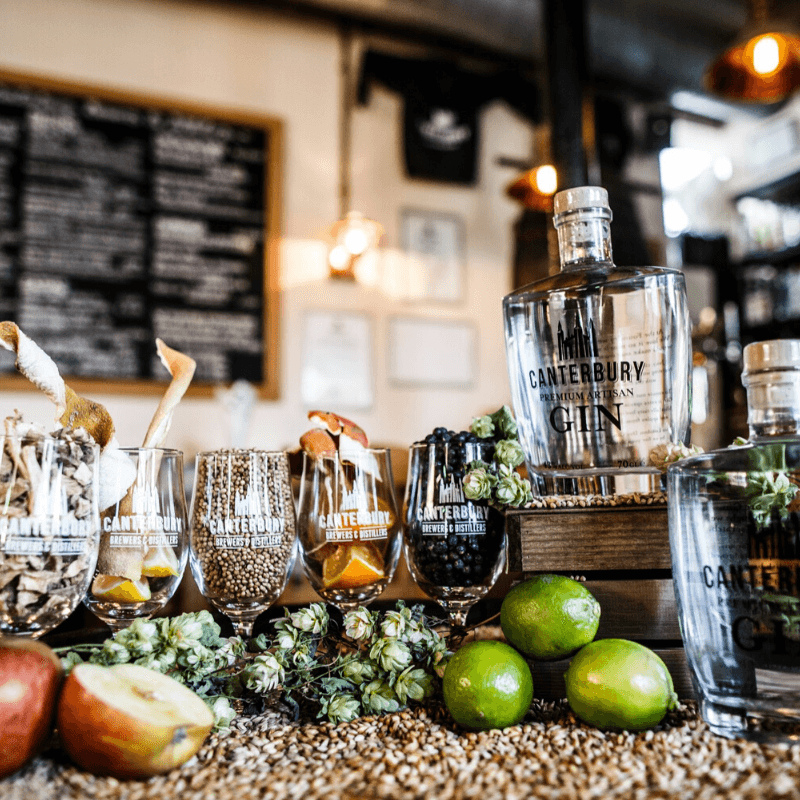 Canterbury
Whatever takes your fancy is on the menu in Canterbury thanks to the city's varied array of restaurants and cafes serving everything from Mexican, Mediterranean, Korean BBQ and authentic Italian. Head to The Foundry for a locally brewed beer enjoyed with a hearty meal in a cosy, chic gastropub, or head for an al-fresco pint in one of Shepherd Neame's spacious beer gardens like The Bishops Finger, two minutes from the city centre.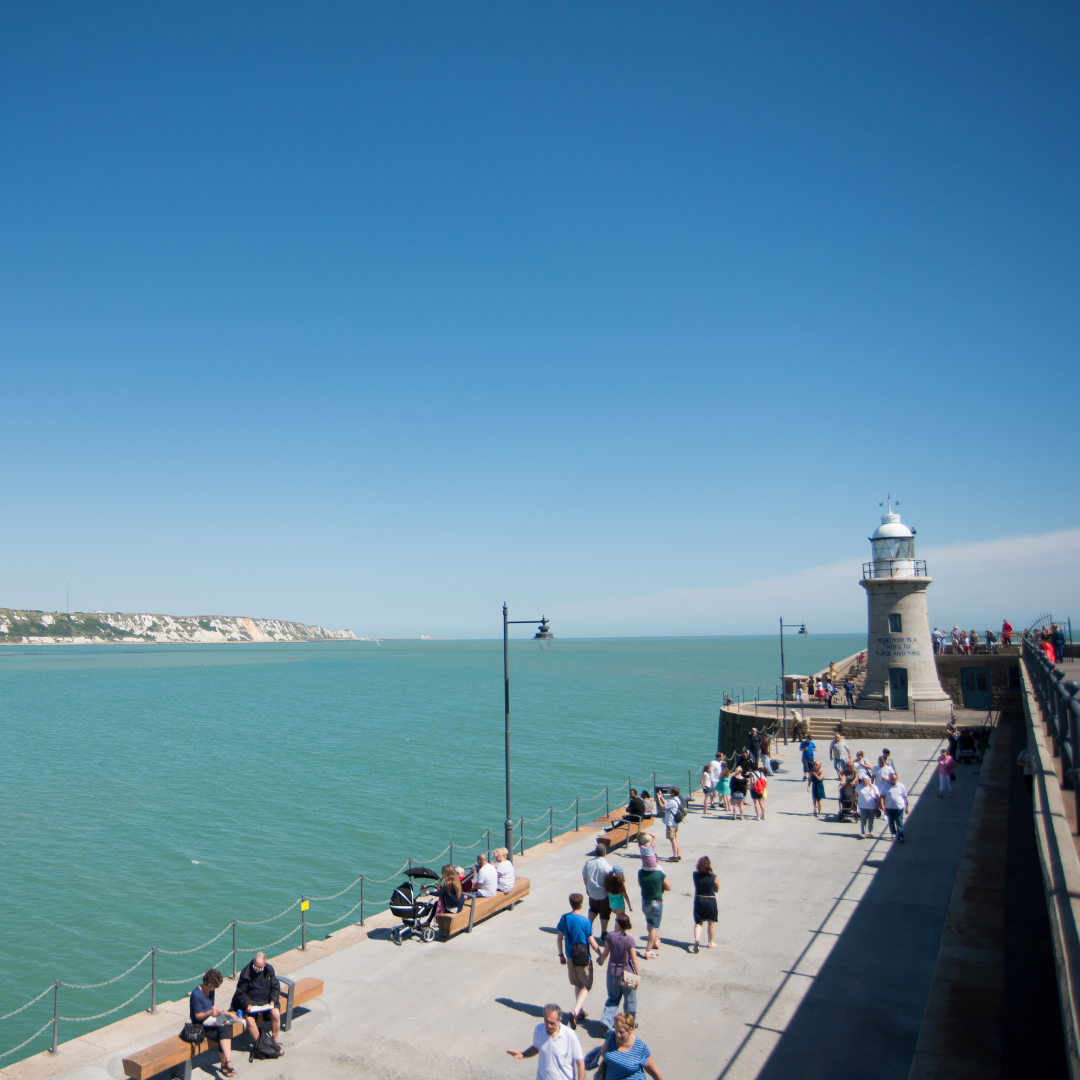 Folkestone & Hythe
Creative Folkestone also like to get experimental with their food, boasting a range of independent eateries from trendy brunches at Market Square to artisanal pizza at Lubens. Head to Steep Street Coffee House or cycle down the beach to Orchard Lane Coffee House for (vegan friendly) coffee and cake, but a trip to the Harbour Arm is a must for foodies. The street food stalls fill the pier and lead out to a champagne bar in a lighthouse for a picture perfect view with your delicious dinner.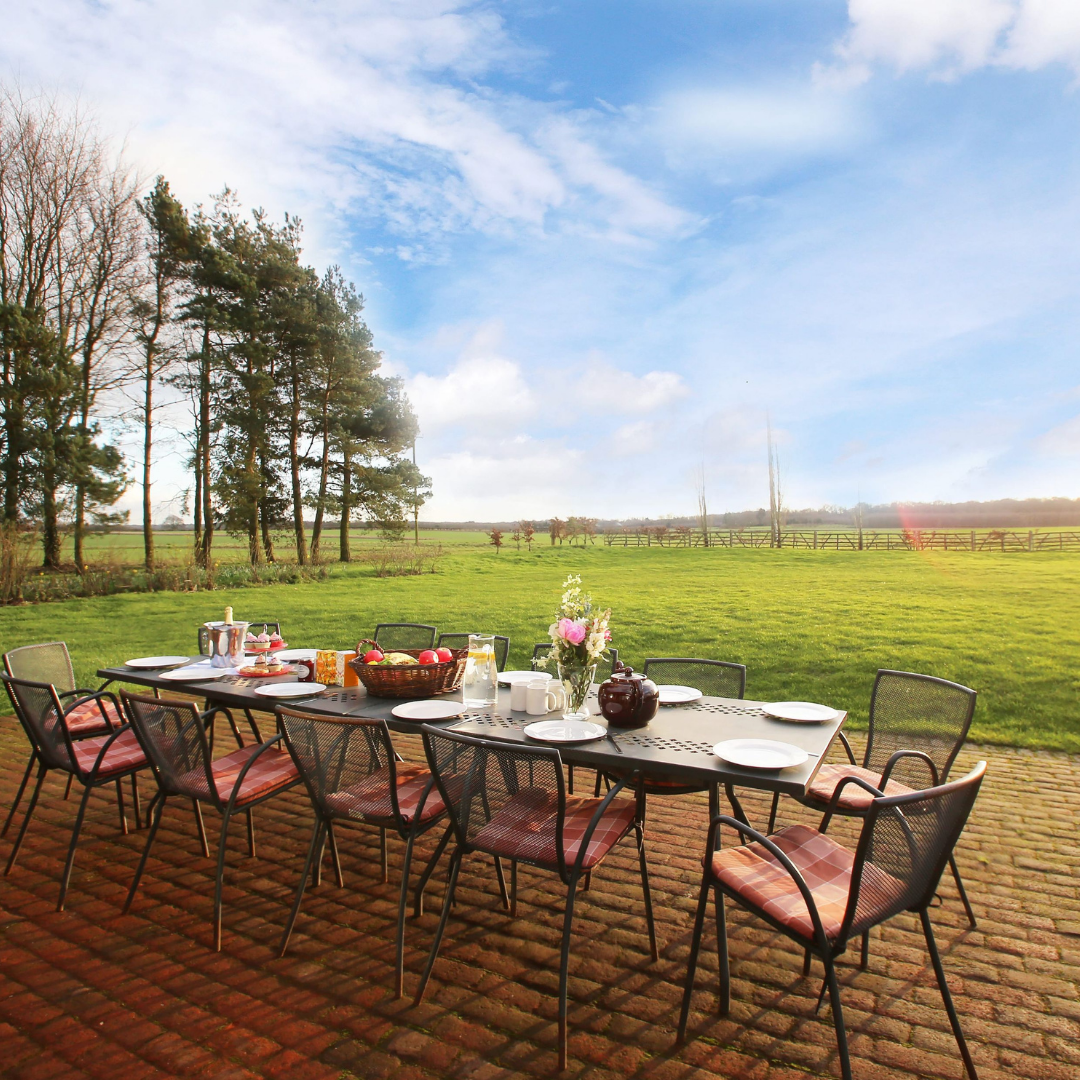 Bloom stays
Make your staycation feel like a home away from home with a self-catering stay at Bloom Stays, where you can wake up with sea views in Sandgate, be in the centre of the action in buzzing artistic Ramsgate, or retreat deep into the quiet countryside with their family homes (and some are ready with a pool for those hot summer weekends!)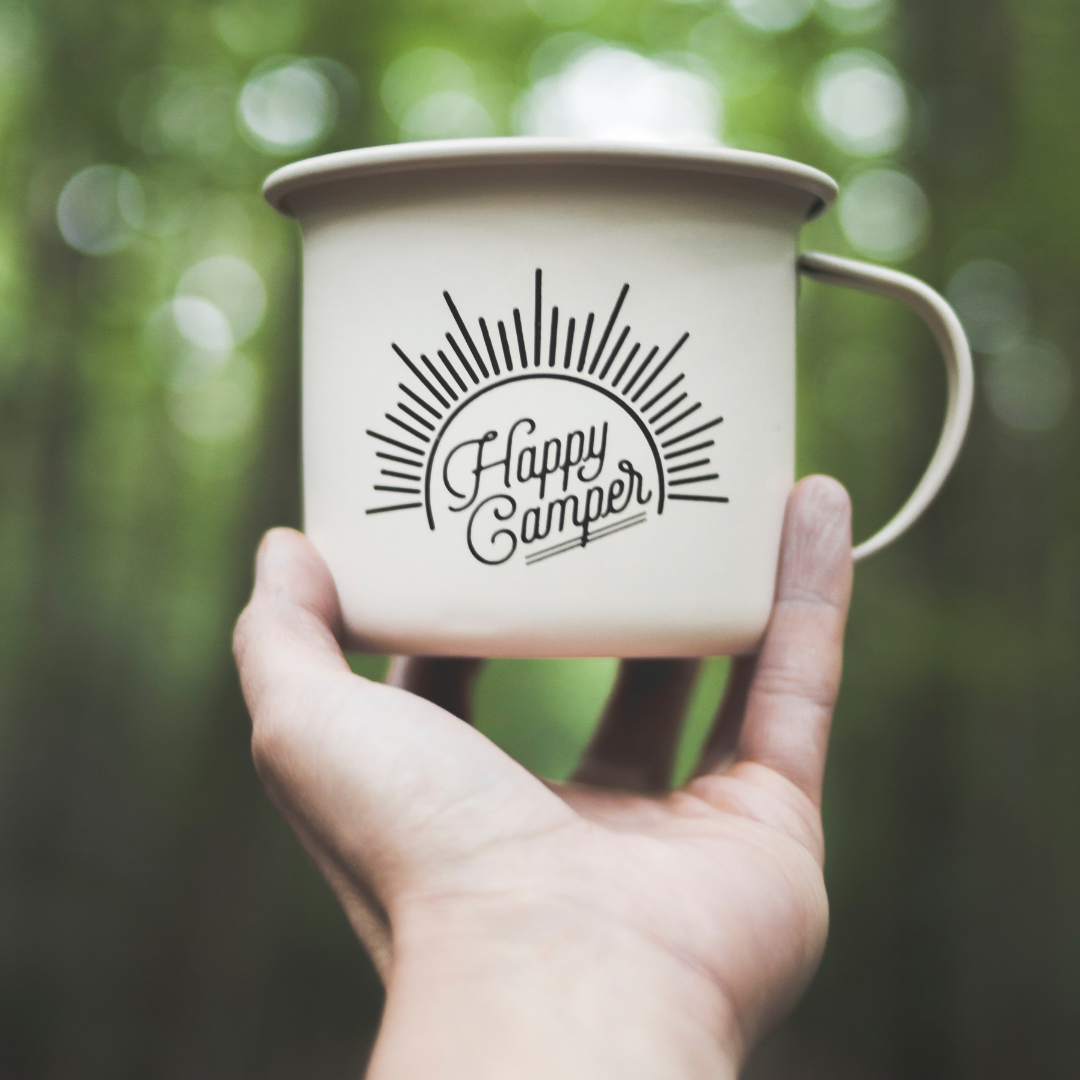 The Camping and Caravanning Club
Step away from the usual routine and get back into nature with a camping escape with the Camping and Caravanning Club. Enjoy pitching up and relaxing under the stars with s'mores in tow, but be ready to explore the nearby attractions easily with their sites in Canterbury and Folkestone.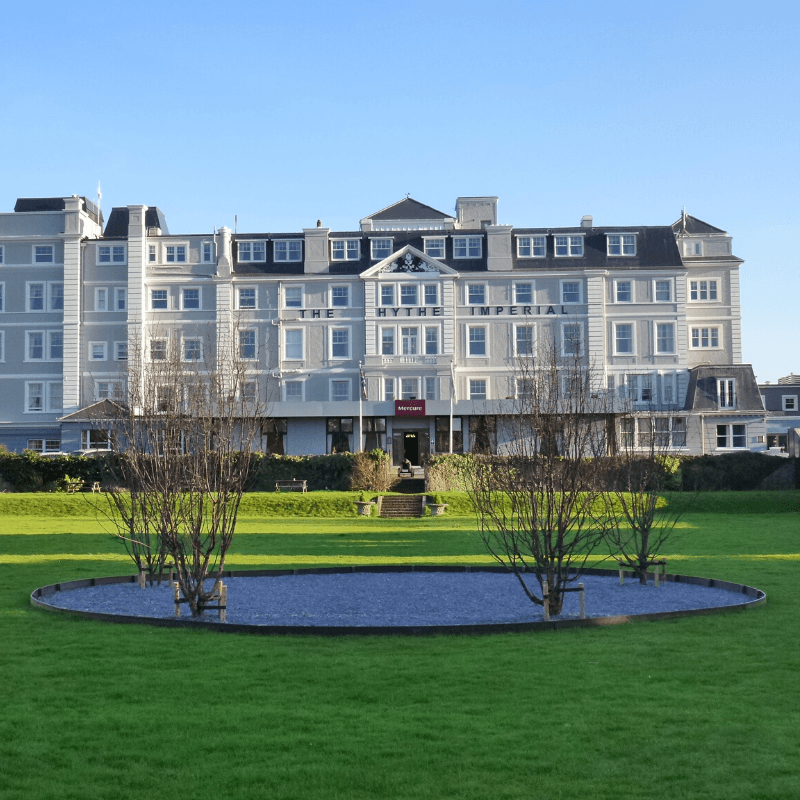 The Hythe Imperial Hotel
Spa? Tick. Afternoon tea? Tick. Moet and Chandon Champagne bar? Um, tick! A stay at Hythe Imperial Hotel should do the trick if you're after luxury at a price that won't break the bank. All that as well as an award winning restaurant and sweeping sea views… when can we check in?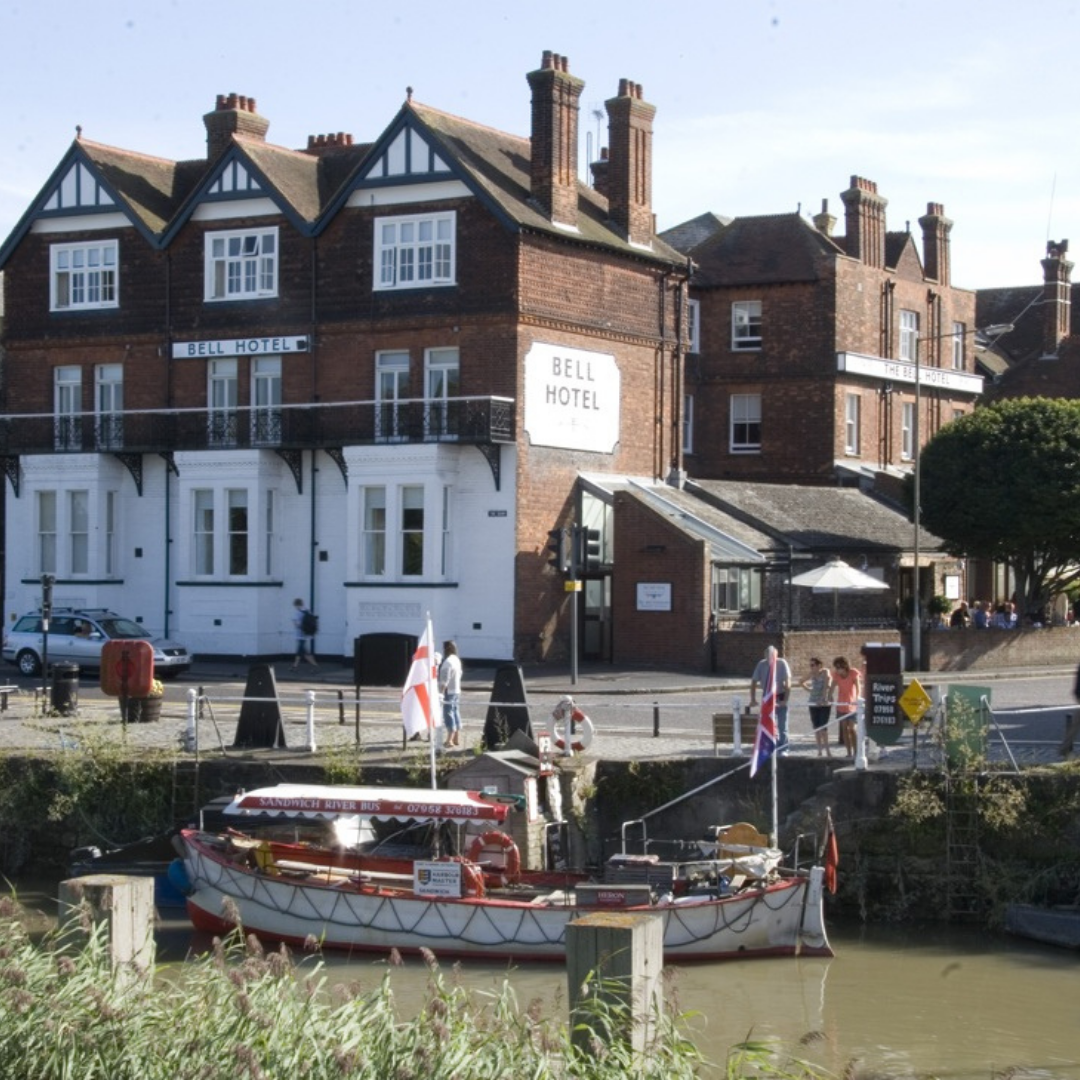 Room with a view with Shepherd Neame
You needn't take a long walk home after your dinner and drinks thanks to Shepherd Neame's charming accomodation options at their pubs and hotels. Whether you want beach hut views in trendy Whitstable, to be clifftop in Kingsgate Bay or riverside in historic Sandwich (right in the heart of the buzz of the 2021 Open no less...), there's a spot for you to rest your head after a busy day out in Kent.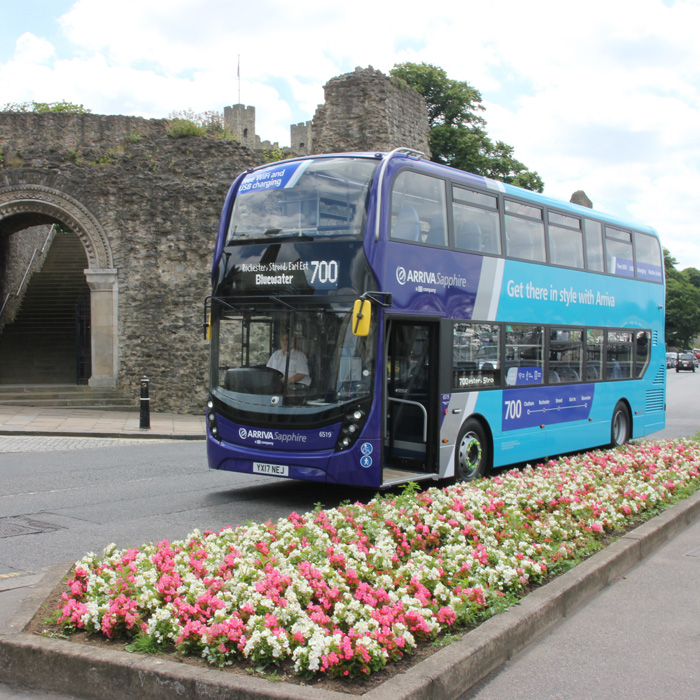 As restrictions start to lift and the government's plans to ease out of lockdown come into effect, Arriva are here to support our local communities. Plan your journey, track your bus in real-time, buy, store and activate tickets all in on one handy app. Search Arriva UK Bus app in your app store which is free to download or visit www.arrivabus.co.uk/app. You can also plan your journey, buy tickets and check out the latest news and offers online at www.arrivabus.co.uk. All Arriva buses are COVID-19 secure, to find out more please visit  www.arrivabus.co.uk/help/coronavirus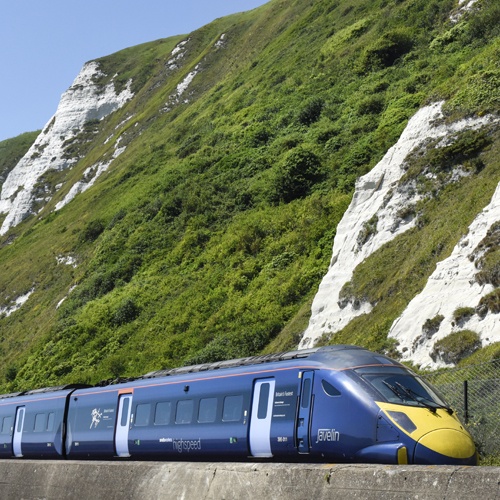 As our worlds begin to open up again, Southeastern Railway are looking forward to welcoming you back on board their trains. Whether you're continuing to travel for work, starting to think about returning to the office, planning to meet friends and family or are looking forward to visiting one of the wonderful destinations in Kent, Southeastern are there to help and support you every step of the way. Travel looks a little different from before and Southeastern want to reassure you that they are doing everything they can to help make you feel more comfortable, such as cleaning trains more frequently with anti-viral products, regularly wiping high touch areas and supplying hand sanitiser points at busy stations. So whenever you are ready and when it feels right for you, whatever journey you are taking, Southeastern want you to feel you can travel safely and with confidence.