The season of work Christmas parties, days out and of course the big 2019 finisher, New Year's Eve, is upon us and will no doubt busy up your social calendars for the foreseeable future. Whether you have yet to book any of your events or are looking for something to do with colleagues or friends, we've put together a handy list of top days and evenings out to celebrate the festive season.
Remember to check back to this page regularly to keep up to date with the latest events – especially for New Year's Eve!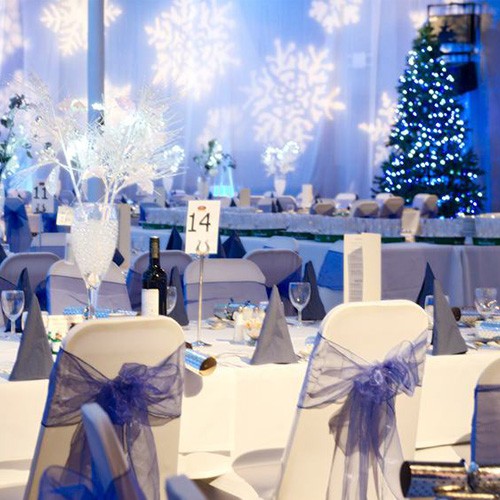 One of Margate's top venues, the Winter Gardens, is holding their ever popular Winter Wonderland Christmas Parties. On select dates in November and December, the space gets transformed into a paradise, not too dissimilar to feeling like you're at the North Pole! You'll be greeted with an iced cocktail on arrival, before making your way to your beautifully festive table. Whilst eating your 4-course carvery, live music will ensure your group of two or even two hundred get into the Christmas spirit. Winter Wonderland at the Winter Gardens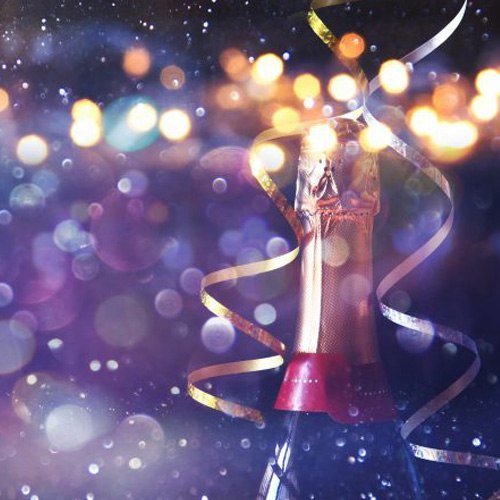 Christmas dates at North Foreland Golf Club
To get you feeling like you're at the North Pole in North Foreland, throughout December the golf club that overlooks the English Channel and summertime hotspot Joss Bay, is hosting speciality Christmas Parties for dates in December. Alongside this, their festive lunches and dinners are the ideal work or family celebration of the season – and with two or three course traditional menus and a fully stocked bar – it's sure to be wonderful evening! Get festive at North Foreland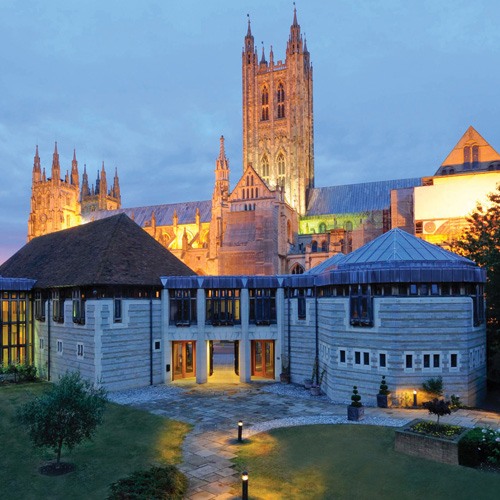 Once you've partied at Christmas, it's time to party on New Year's too. With Canterbury Cathedral being one of the most well-known and beautiful attractions in the county, it's no surprise that it would make a wonderful backdrop to a big NYE gala too. Starting as soon as you arrive with canapes and Prosecco, the night continues with a five course dinner, live music and DJ. As soon as it strikes midnight, there will be a Scottish Piper and a glass of fizz, and if you feel getting home might be tricky you can even stay for brunch at the lodge! A gala of dinner and dance in Canterbury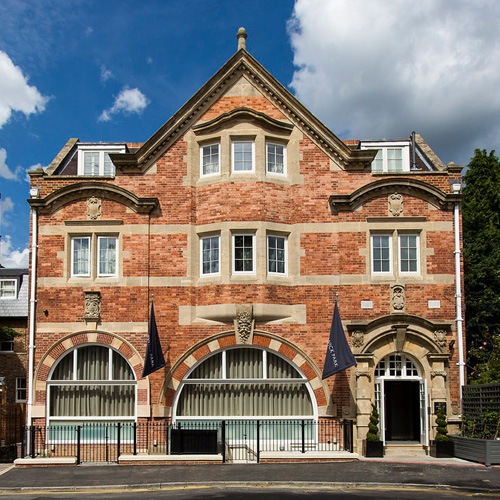 This New Year One Warwick Park's SEVENTEEN, the hotel's renowned restaurant will be adding a touch of glamour with plenty of festive merriment, bubbles, dinner and two for one on all drinks! The excitement doesn't end there as your evening will be accompanied by live music , with celebrations not stopping until 1am. Celebrations in Tunbridge Wells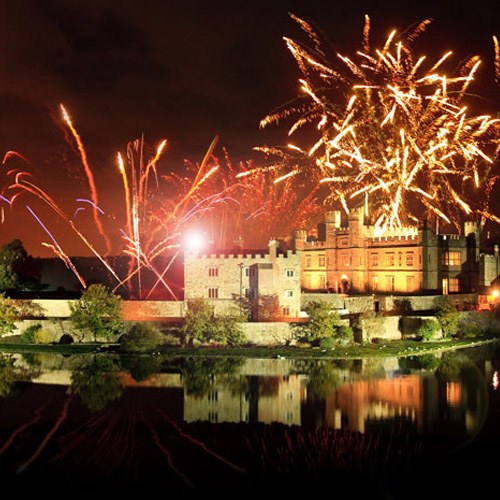 Leeds Castle was synonymous with Lady Baillie's 'Gatsby' style parties in her years of residence in the 20th century and 2019's New Year's Eve parties are set to be akin to her infamous celebrations. There'll be the opportunity to see in 2020 in the castle itself with a three course fine dining menu in the Henry VIII Banqueting Hall and disco with a grand finale of a spectacular fireworks display to end the night. Of course, if you really fancy a treat, you could always stay the night! Leeds Castle NYE spectacular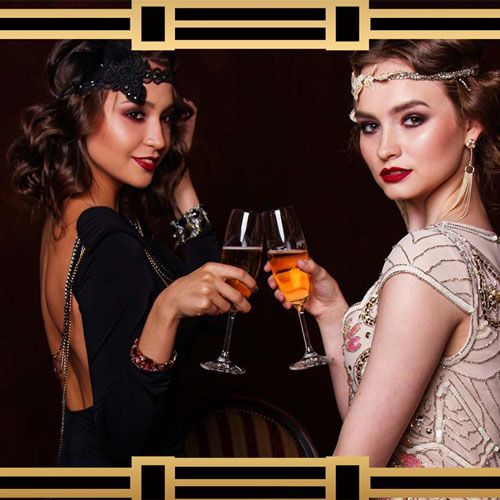 If you are in the mood for a little luxury, we can guarantee Port Lympne is just the place this Christmas. With the backdrop of the beautiful estate, private Christmas parties and an extravagant New Year's Eve Ball, the glamorous Port Lympne is the perfect spot for a festive party!
Festivities at the reserve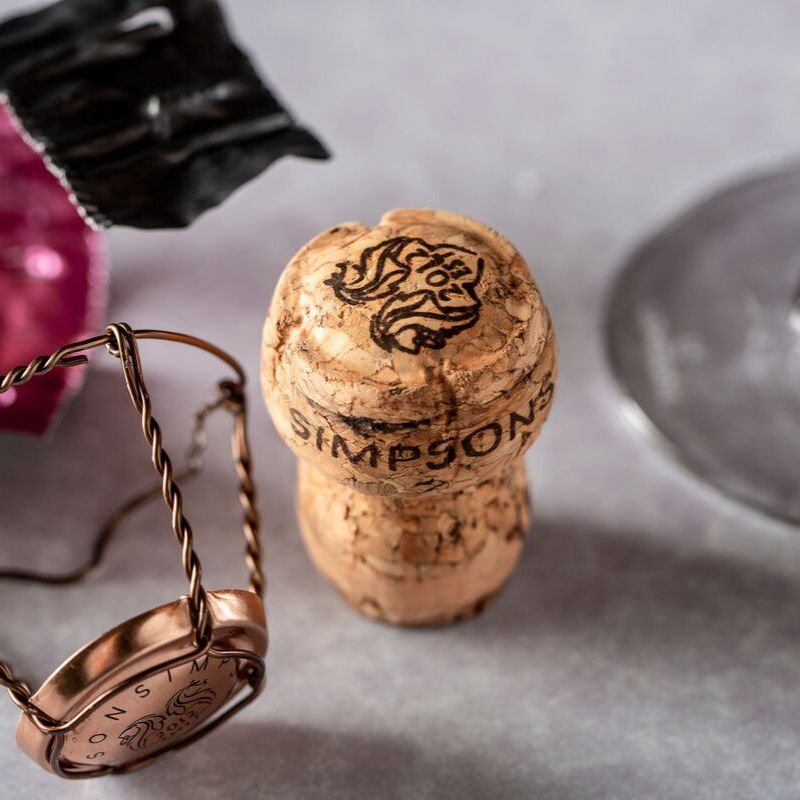 Searching for the perfect tipple for that toast this season? We recommend a sparkling sensation straight from the Wine Garden of England. Try award-winning Simpsons' Wine Estate's Chalklands Classic Cuvée 2016 for the perfect way to celebrate. Are you the designated driver this holiday? Biddenden's Clearly Juice is is the perfect alternative to wine! Choose from six different apple varieties for a delicious, headache-free treat! 
Cheers
Travel with Southeastern
There's no need to deal with the hassle of finding car parking this Christmas. Southeastern is embracing the Christmas spirit with generous deals for the festive season:
Group Save
Save 1/3 of the cost of an off-peak adult ticket when travelling in a group of three to nine. Book train tickets and see full T&Cs here
Remember to also keep an eye out for everything going on, on our events page!