Mind your manners at afternoon tea in Kent
Afternoon tea is lovely, isn't it? But how do you know you are conducting yourself properly?
It was Anna, the seventh Duchess of Bedford who, in 1840, realising that it was quite a long time till dinner, asked for tea, bread and butter, and some cake to be brought to her room at around four o'clock. Afternoon tea was born and before long she was inviting her friends to join her. Probably to make her feel less guilty about sitting in her bedroom scoffing cake on her own.
There are now so many choices across Kent where you can enjoy those little crust-free sandwiches, crumbly scones and light fluffy cake all accompanied by a delicious cup of tea (not a mug obviously, we're not builders). So indulge us as we suggest a few places you may like to take tea, and also to steer you through the minefield of afternoon tea etiquette; we don't want you to look like a Neanderthal with jam on your chin and your pinky sticking out like a tiny aerial of ignorance.
Chilston Park in Lenham serve their afternoon tea beneath the chandeliers in the Marble Lounge. If you pay them a visit, when you stir your tea do it properly, it isn't a circular motion but a gentle back and forth; and should you tap your spoon on the rim of the cup be prepared for some very disapproving looks and possible ejection.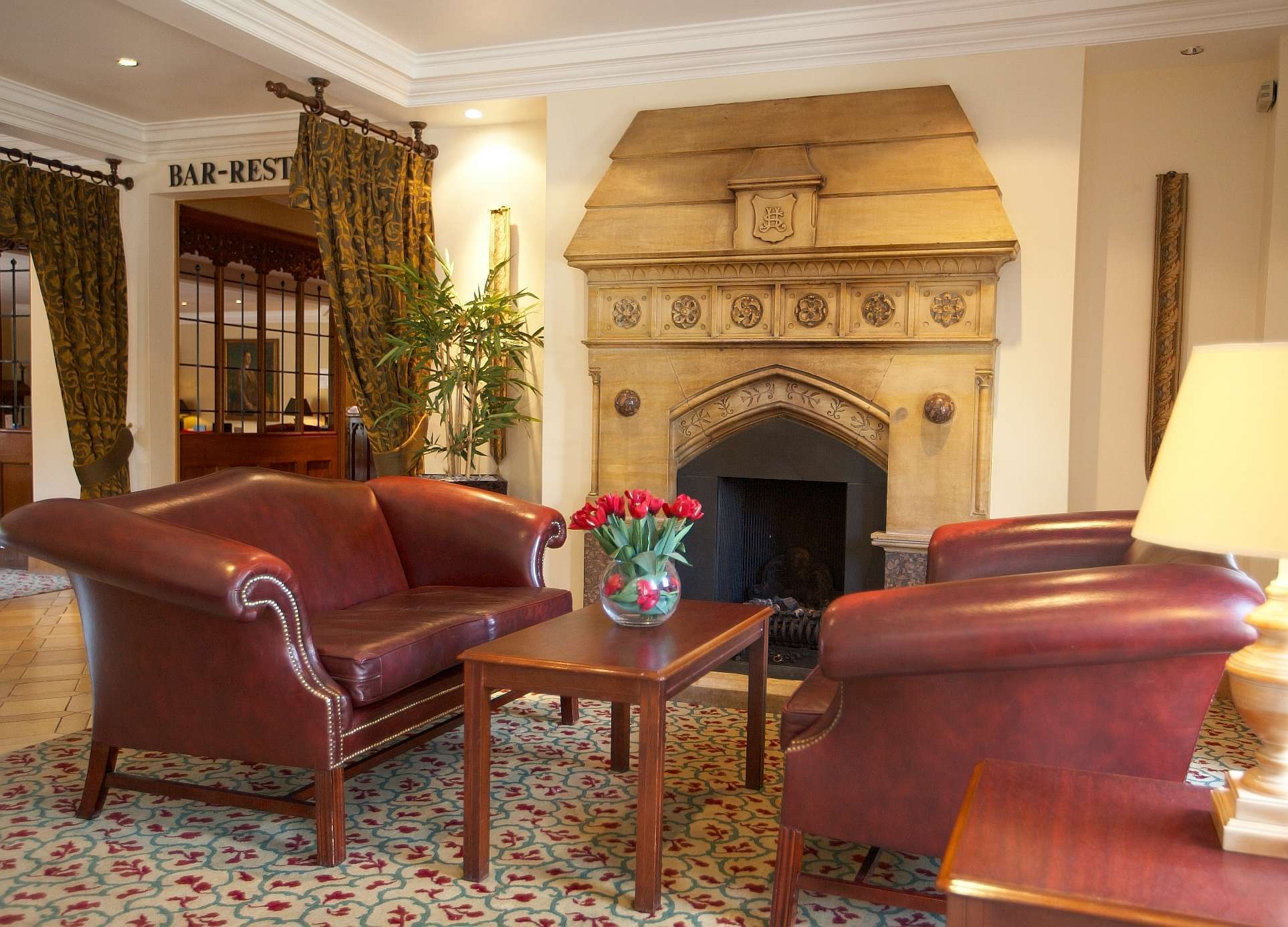 If you choose to enjoy the quintessential afternoon tea at Bridgewood Manor in Chatham make sure you add the milk second. Only people with inferior quality china put the milk in first to stop the cup cracking when the hot water goes in.
You can always ask your butler to book online.
Chiddingstone Castle is famous for its incredible collection of artefacts gathered from around the world and across history. You can also enjoy afternoon tea in the Historic House's tea room. Just don't sit there with your little finger sticking up in the air. You'll look like an idiot and it's just not the done thing.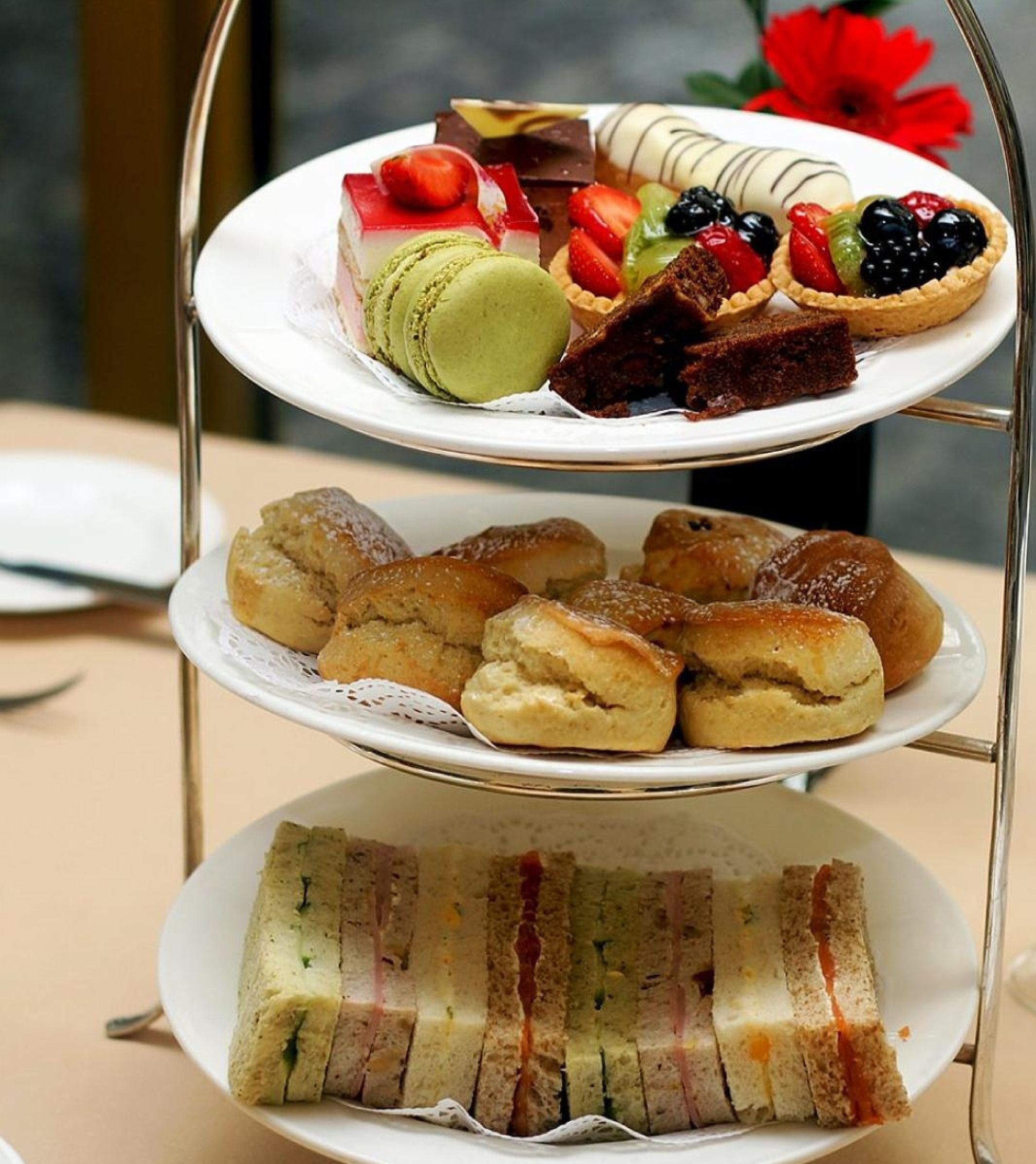 In fact, the correct way for the teacup to be held is for the thumb and index finger to meet within the handle, which then rests on the middle finger. Don't hook your fingers right around the handle. Certainly do not, I repeat do not pick it up with your fingers around the bowl of the cup. It has a handle for a reason. Remember this when you are at the Abode in Canterbury or the Leaf Hotel in Dover. 
Eastwell Manor has undergone something of a transformation over the last couple of years. Don't tell everyone, but if you book a midweek afternoon tea between July and August they will give you a complimentary (that's the posh word for free) glass of sparkling wine from Kent's own Gusbourne Vineyards.  Just don't get carried away and think that you can go straight for the cake, it's sandwiches first, then a scone, then the cake; and please don't talk with your mouthful.
Hotel Du Vin is situated close to the centre of Royal Tunbridge Wells but has the feel of a stately country house, such a regal location dictates that your pronunciation should be impeccable. When addressing the waitress remember to say "skon", it rhymes with "gone"; it is definitely NOT "scone" as in "bone".
Staying on the subject of Scones; and this applies to all afternoon teas not just the one you may be enjoying at the Hythe Imperial Hotel and Spa, the correct approach is to tear them into two and not cut them with a knife. In fact, the mark of an exquisitely baked scone is that it can be easily parted with the fingers.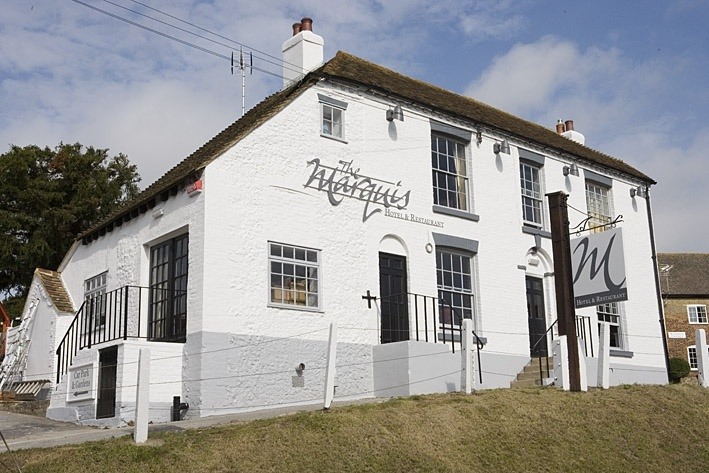 Nestled in the beautiful Kent countryside at Alkham you will find The Marquis. This luxury boutique hotel and restaurant offers a delicious afternoon tea. When you are there don't get yourself worked up over whether it's jam or cream first, it's completely down to personal preference. This is Kent not Devon or Cornwall where there seem to be stronger feelings on the subject.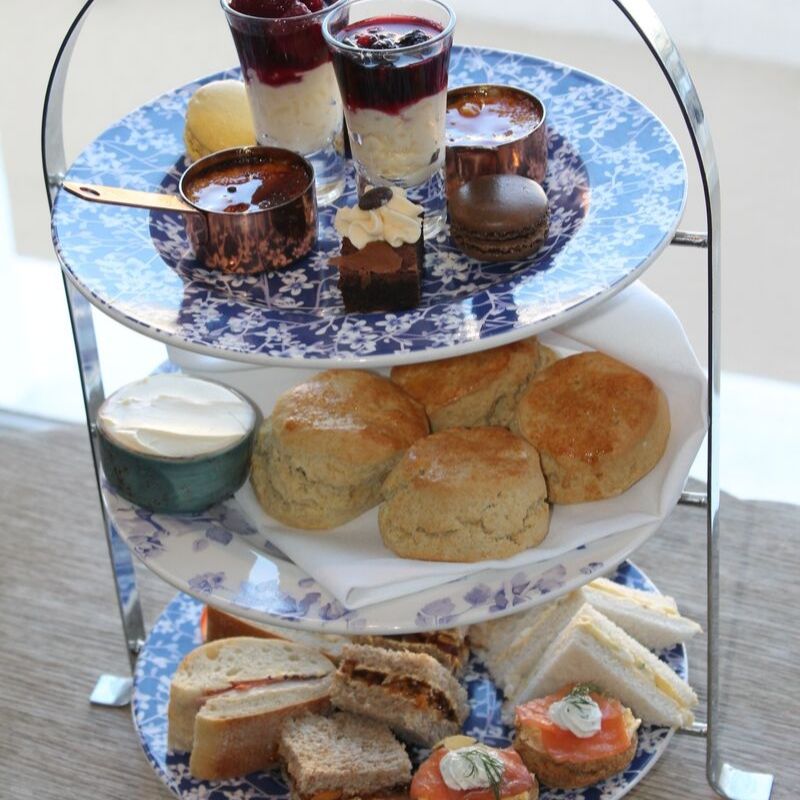 If you would like to educate your little ones in the ways of good afternoon tea etiquette (it's good to start them young) then the Best Western Clifton Hotel in Folkestone offers a splendid children's afternoon tea. They can learn from the very best on how to eat dainty home baked fluffy scones and scrumptious cakes.
Our final piece of advice will be handy if you book a table at The Spa Hotel in Royal Tunbridge Wells. Their pastry chefs offer an exquisite selection of cakes, when they are presented to you it is acceptable to use a fork to eat them. But only the cakes, definitely not the sandwiches.
So there it is, a round up of some of the places you can enjoy a Kentish afternoon tea and everything you need to know in order to avoid committing crimes against common decency. It goes without saying that embellishing your experience with a glass of something fizzy if so inclined, is completely acceptable, although we would steer you in the direction of a drop from one of Kent's many fine vineyards!