Let it never be said that Kent doesn't deliver the unexpected!
For us, festival season is so much more than music and food - it's about celebrating passions, embracing your inner nerd and celebrating those quirky obsessions and curious hobbies that put a smile on your face. Whether you're a Game of Thrones fanatic, a car aficionado, or a trucker at heart, check out our round up of some of Kent's niche festivals.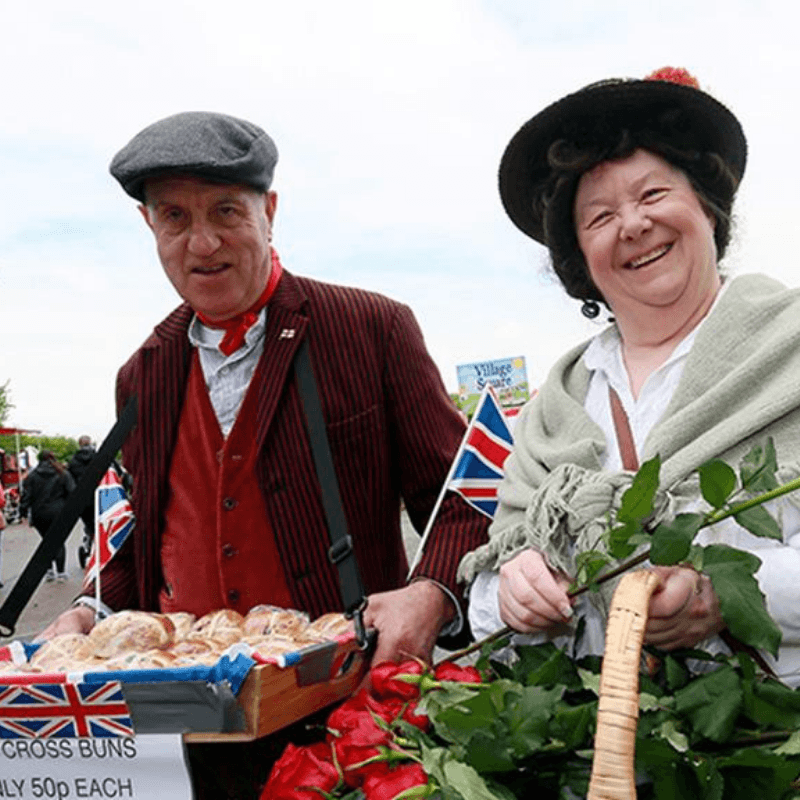 20th April
Celebrating the most iconic of English traditions, the English Festival is a fun-packed free day out for the whole family.
21st - 22nd April
The Historic Dockyard Chatham's favourite family event is back for another year! With live music, a free funfair, steam trains, steam punks and food stall galore, this festival is one not to be missed.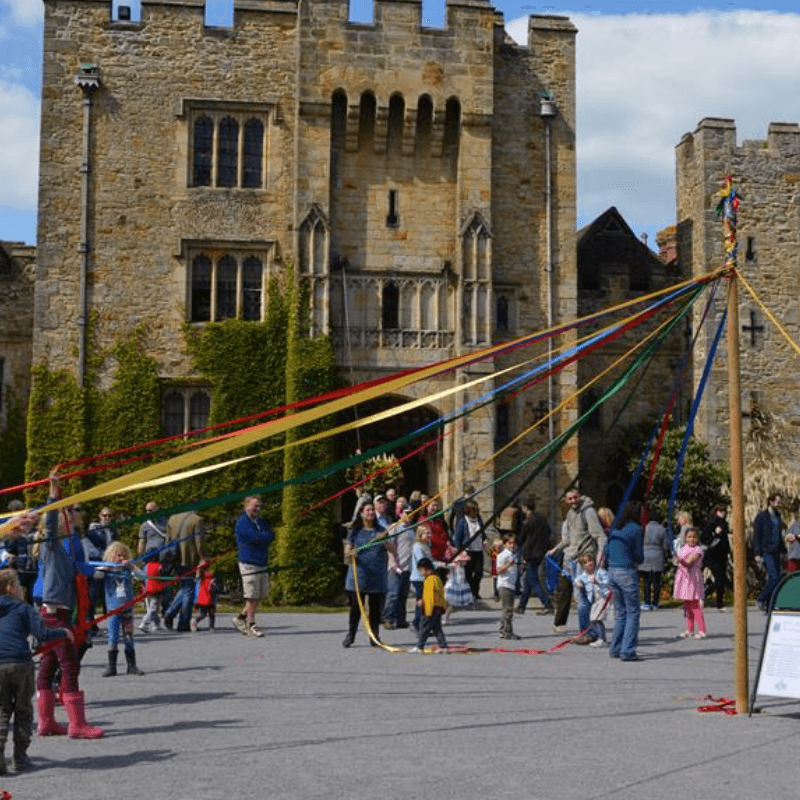 4th – 6th May

With a host of customs and family activities you can celebrate May Day at Hever Castle & Gardens during the early Bank Holiday. The garden and grounds are a feast for the eyes and the children will enjoy all the fun games.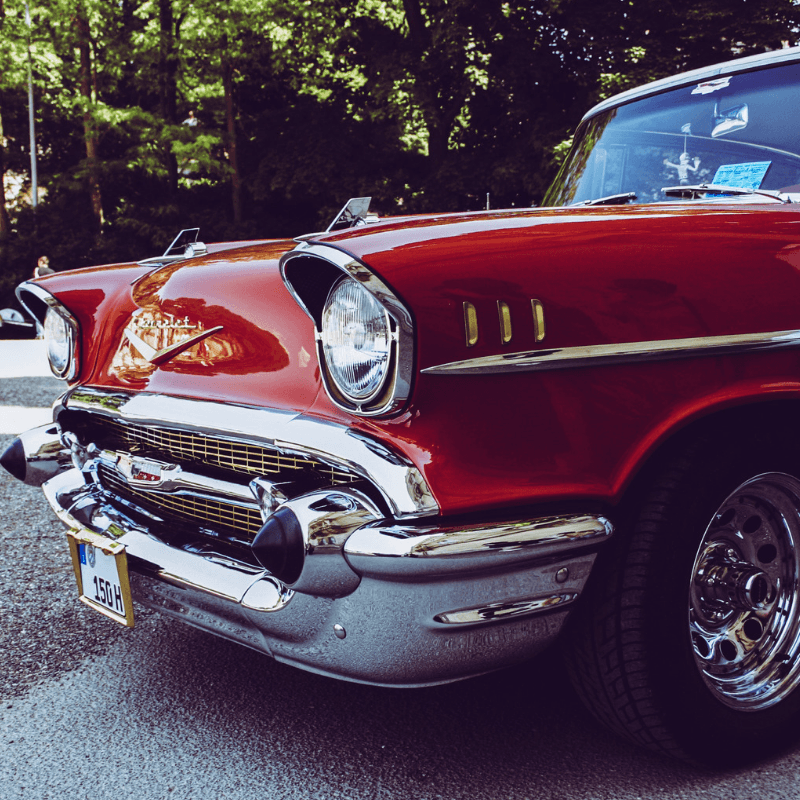 18th – 19th May

Fun days out for the whole family during the 25th transport weekend. On Saturday there are bus tours, exhibiting buses and large vehicles along with a market and live music. Hundreds of classic cars and motorcycles will be making an appearance on Sunday as well as a funfair, live music, market stalls and other entertainment.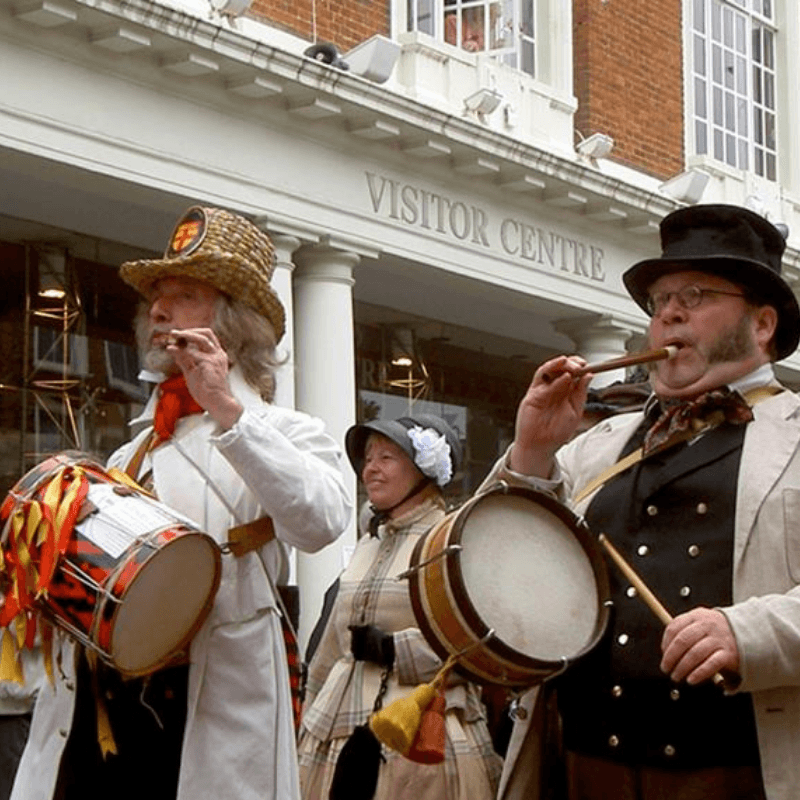 1st – 2nd June
Get ready for a feast of the senses. From costumed parades and street acts to competitions, readings and a fair, Rochester will be full of entertainment as we honour one of England's greatest writers.
6th July
Step onto the pages of Canterbury's history books with this colourful celebration in July. Commemorating Henry ll's pilgrimage to Canterbury in 1174, the medieval parade through the streets of the ancient city features a whole cast of historical characters, music and mayhem.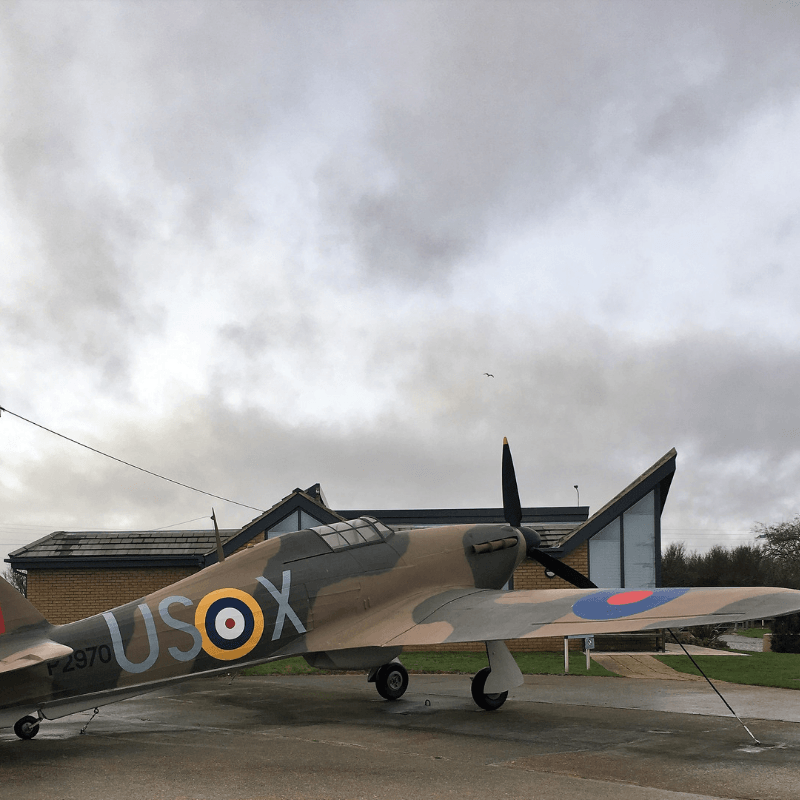 6th - 7th July 
Soar into the weekend at the Battle of Britain Air Show with displays of the iconic aircraft of the era, including Spitfires and Hurricanes. Round off the day with flight experiences, stalls and plenty of fun for the whole family.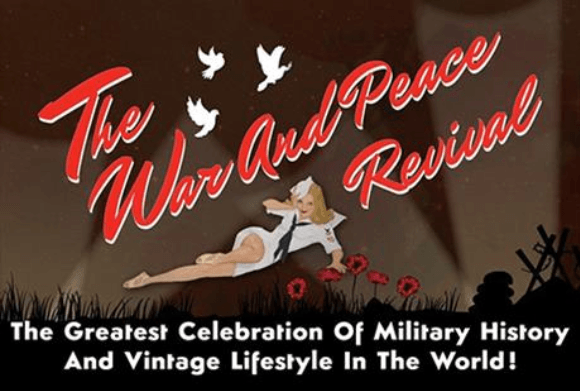 23rd - 27th July 
Step up to the frontline at the Hop Farm's five day festival, packed with vintage and military history. Take in scenes of living history, from WW1 to the present, from the trenches to life back at home and marvel at impressive displays as thousands of military vehicles from around the world gather for the celebration.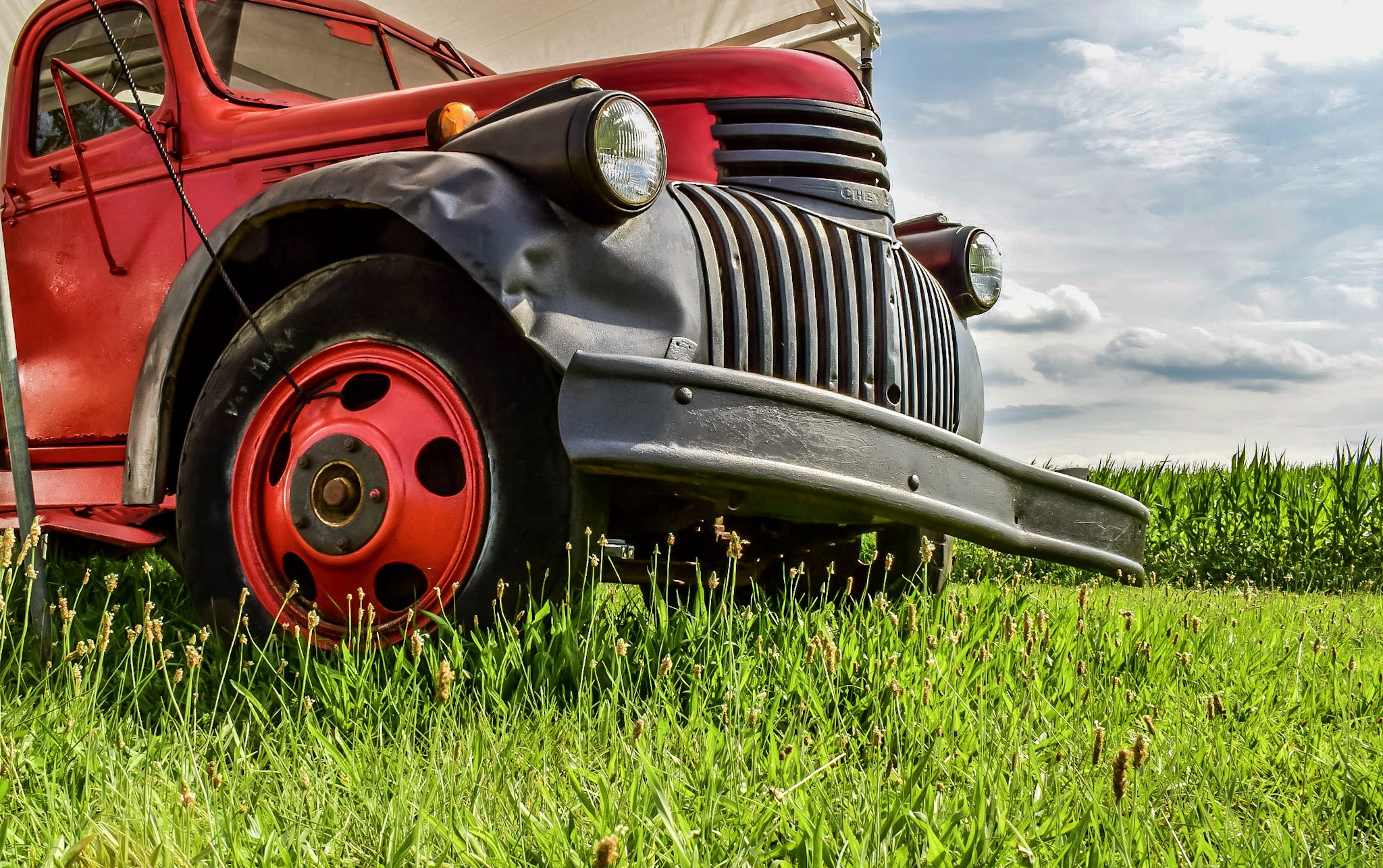 16th – 18th August
With monster truck car crushing, the truck awards and top truck manufacturers on site, it's safe to say the whole family will enjoy this one. Spin into the action with a family fun fair and try to peak out from behind your hands as James Dylan's Stunt World takes on ramp jumps, wheelies and stoppies.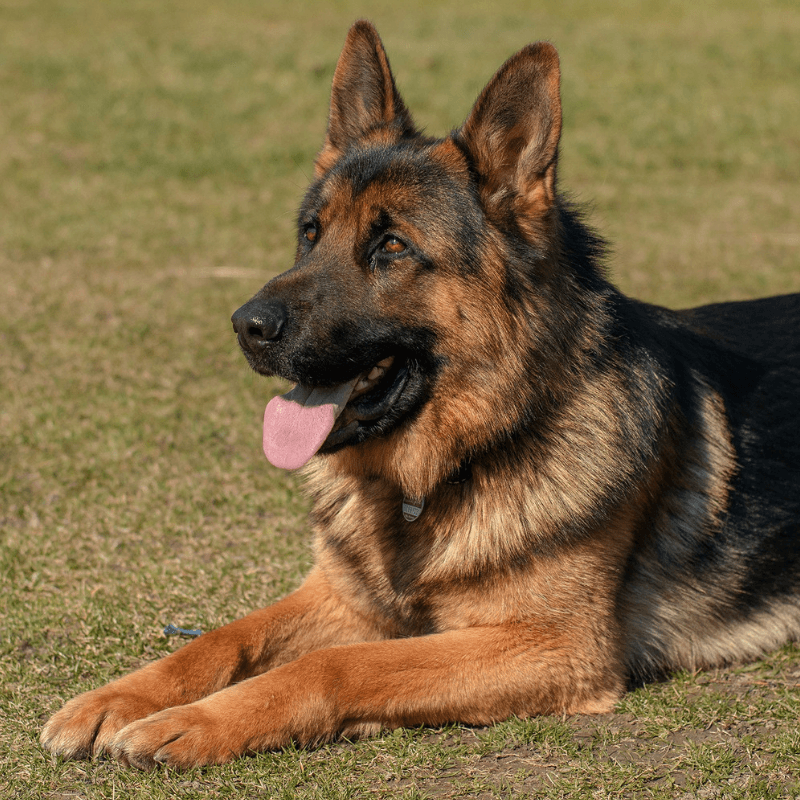 14th – 15th September
Dogtastic days out for you and your dog! With lots of dog games and activities, you can make the most of your family weekend with your furry friend.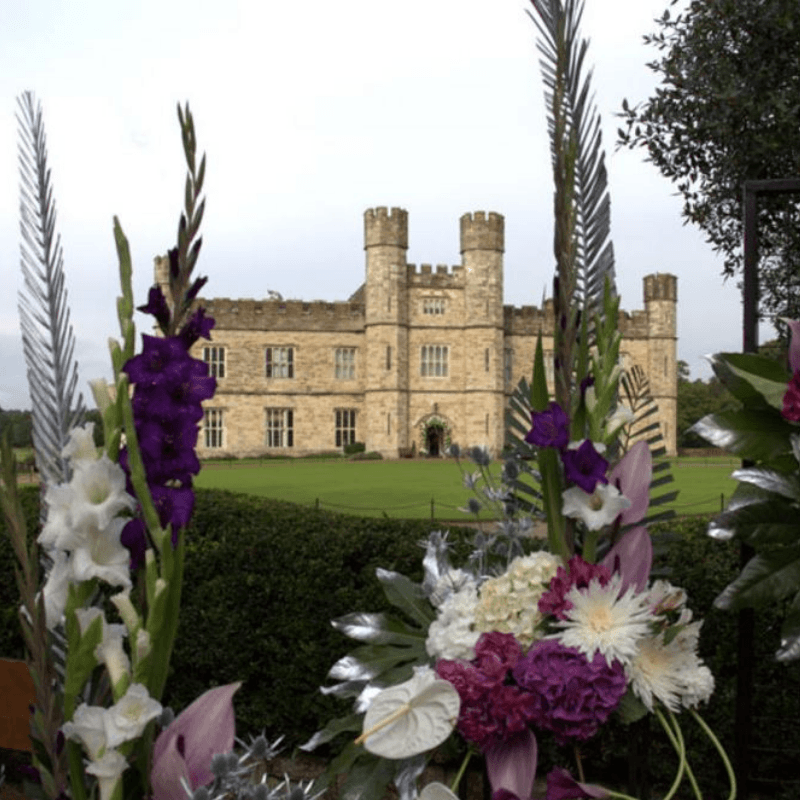 14th -19th September
We're not all gifted with the green thumb, but Leeds Castle celebrates those who are with a five day floral extravaganza! See the creativity of award-winning designers from around the world as they create jaw-dropping displays in the castle and around the sweeping grounds. Plus you can glean some of that specialist knowledge with workshops, talks and demonstrations.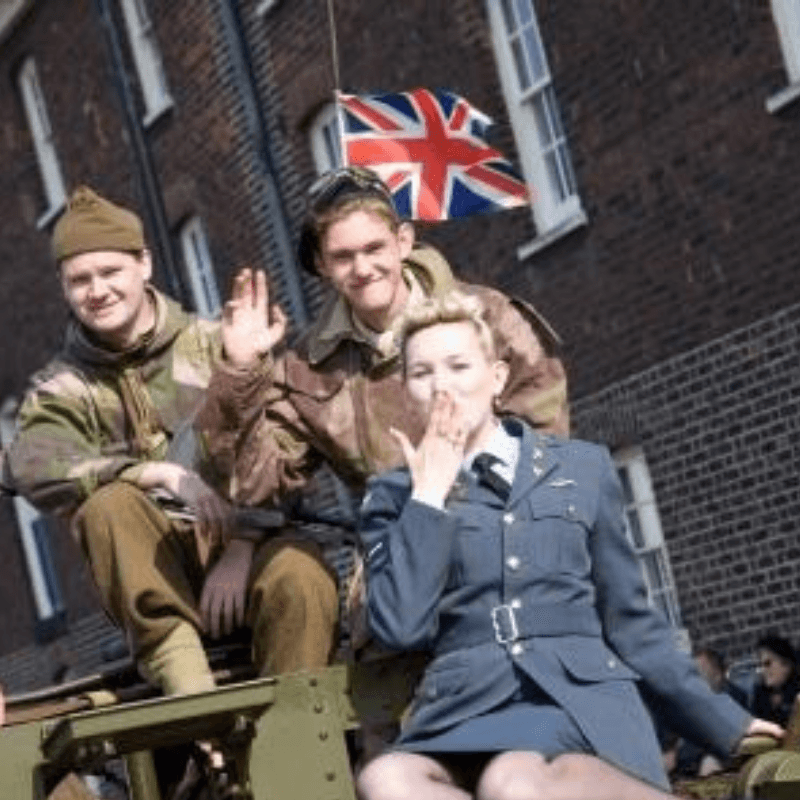 21st – 22nd September
Grab your ration book and prepare to swing into this wartime celebration at the Historic Dockyard Chatham. If you love nothing more than donning your best vintage clothes, clicking your heels to big band music and marvelling at the transport of another era, this is the festival for you.
Do victory rolls for this weekend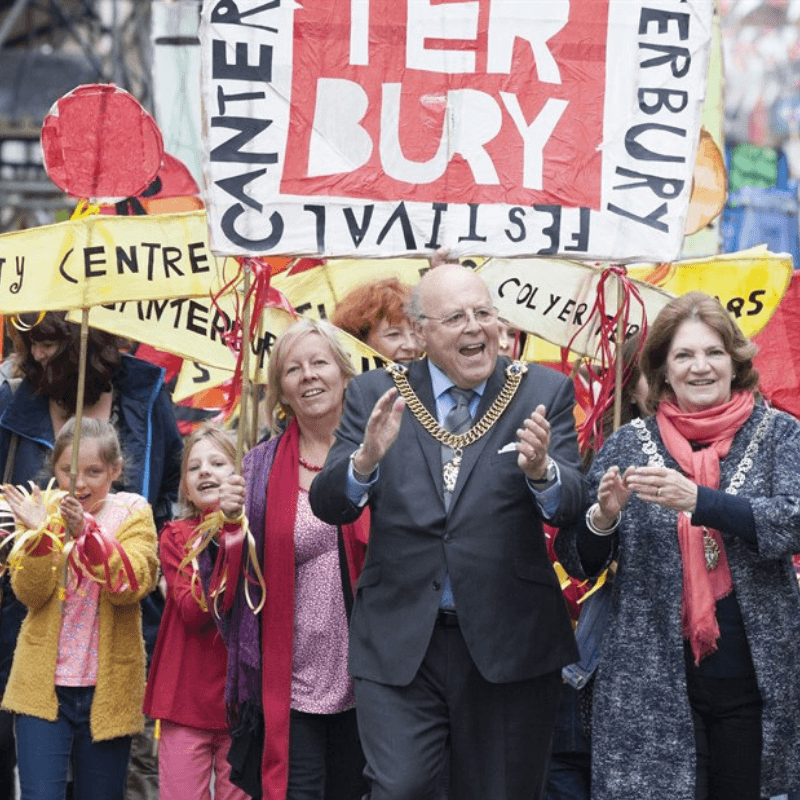 19th October – 2nd November
Showcasing the best in local, national and international performance Canterbury Festival, Kent's International Arts Festival, is one of the most important cultural festivals in the South East. The festival covers a rich mixture of art, theatre, comedy, music and much more.