Be it a glass of fizz, a cocktail, or a 2/3 pour of a local craft brew, Kent's vineyards, breweries and distilleries certainly know a thing or two about adding that touch of sparkle to the festive season.
While there may not be the usual big celebrations and drinks with friends this year, we can promise these favourite festive drinks from Kent will be the perfect accompaniment to a cosy night in watching a few Christmas flicks, and may even have you uttering the words, "I'm glad I'm not going out tonight." Cheers to that!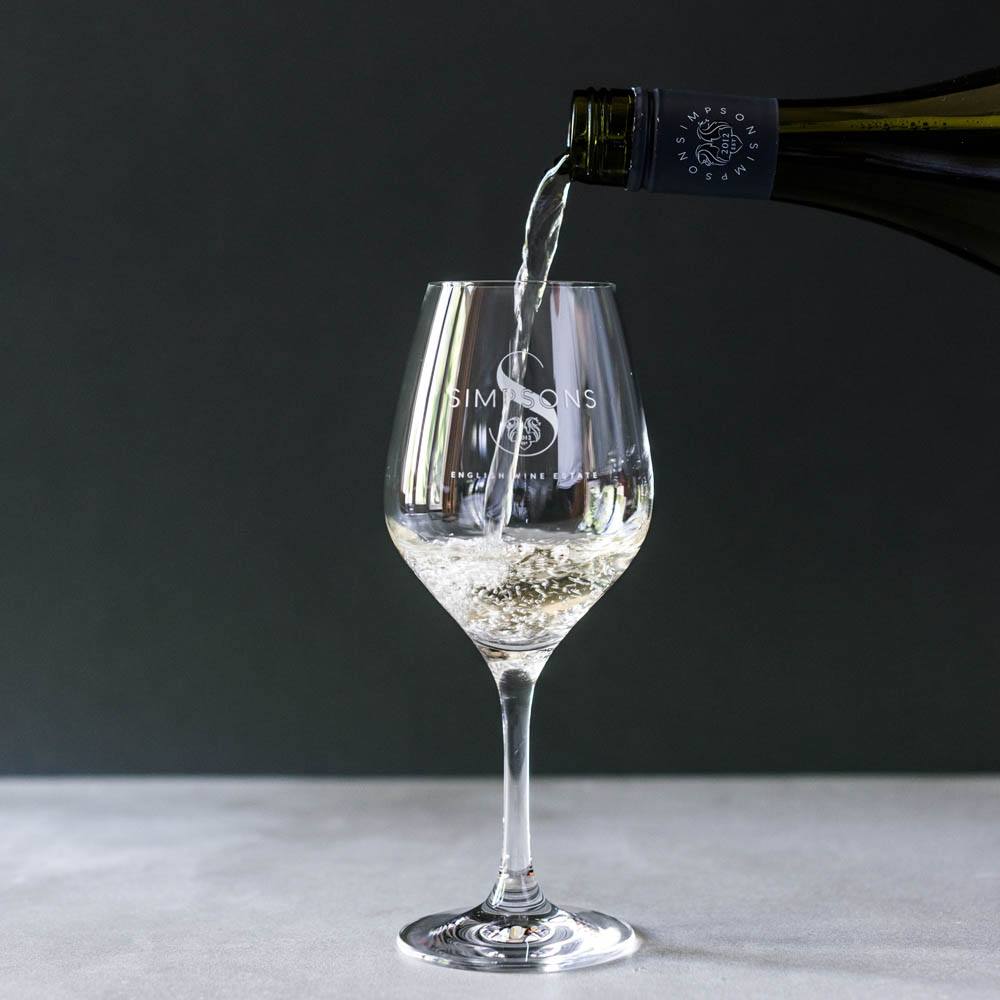 It's Christmas, so let's do it right! The Simpsons' Sparkling Mix Case is the perfect choice to take you through from Christmas eve to NYE, with plenty of choices for a toast or two. Inside you'll find the new vintages of the Canterbury Rose Sparkling Rose and the esteemed Flint Fields Blanc de Noirs, along with the Chalklands Classic Cuvee. But whichever your choose to pop open first, you'll be in for a treat.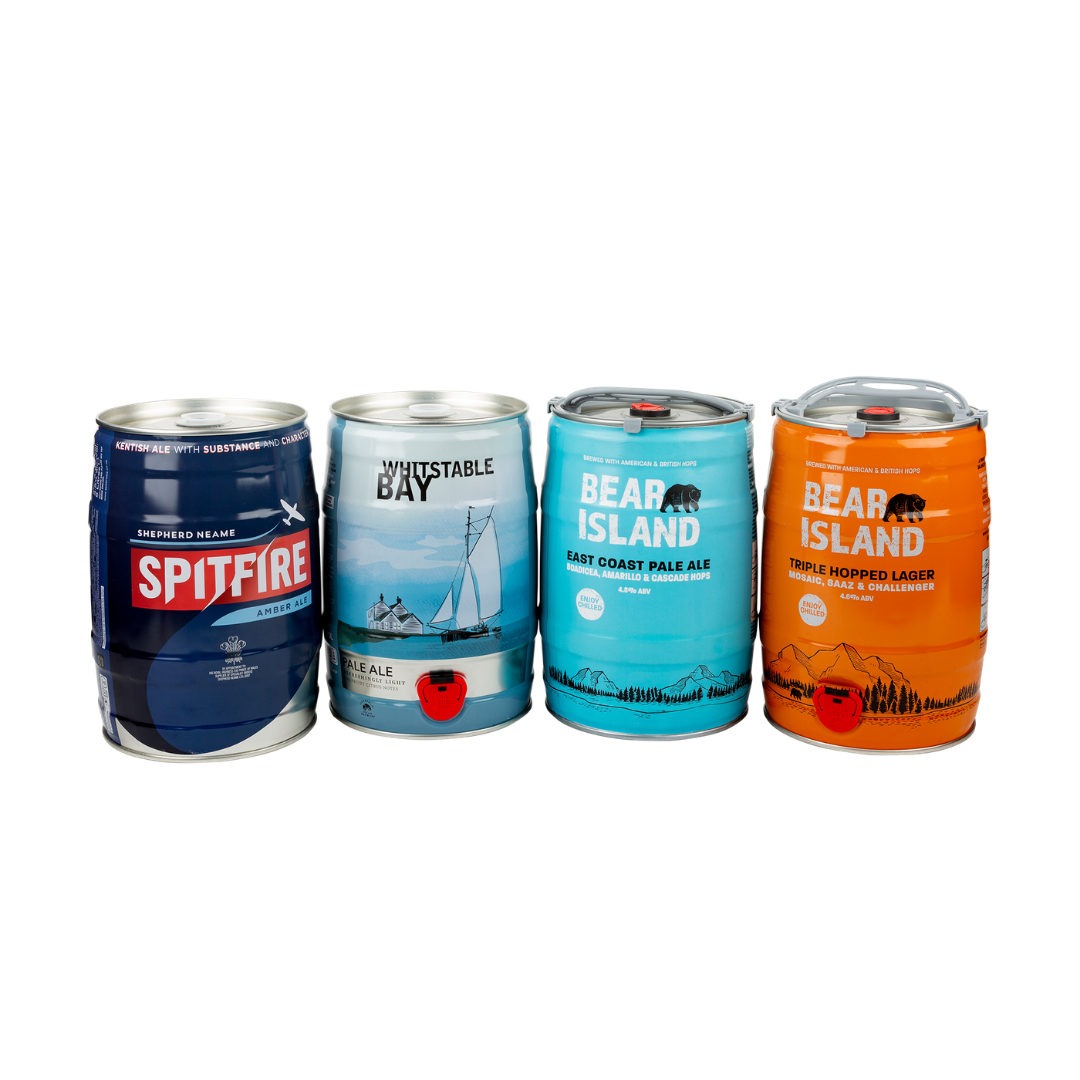 Your beloved local may be closed right now, but that doesn't mean you can't still enjoy a pint from home. Whether your tipple is a pint of Spitfire, a Bear Island Tripple Hopped Lager, or you fancy getting your hands on the New Dawn Citrus Ale, Shepherd Neame's mini kegs are the ultimate way to achieve that pub-style pint from home. And if you really fancy taking your home bar to the next level, we recommend taking a look at the Shepherd Neame merchandise for a selection of branded glassware!
Christmas Day deserves a bit of festive flair, don't you think? Add a touch of theatre to pre-dinner drinks with the Brut Reserve 2014 magnum, a 1.5 litre bottle of Gusbourne's best-selling favourite. Presented in a special gift box, we can promise it will be the perfect present for the family this Christmas.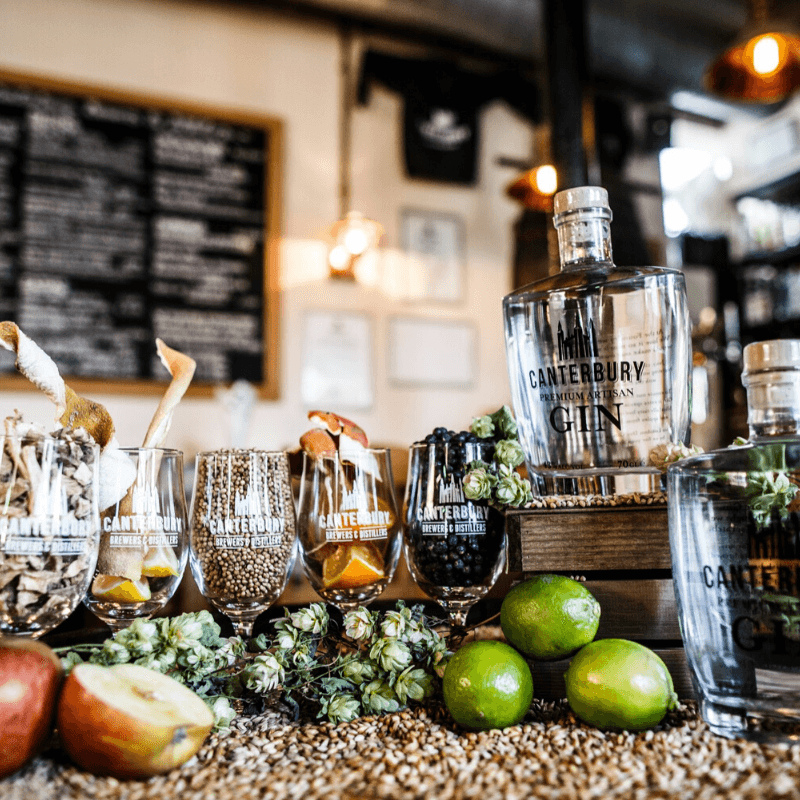 A mixed can case of some of the Foundry's best loved brews, or a bottle of their Canterbury Gin, made from scratch from grain to glass – the choice is yours this Christmas. Lovingly crafted in Canterbury, the Foundry's gin and beers are both an ode to Kent's landscape, with East Kent Goldings and Kentish apples among the ingredients, so if you fancy a truly Kentish fayre, we recommend getting them both.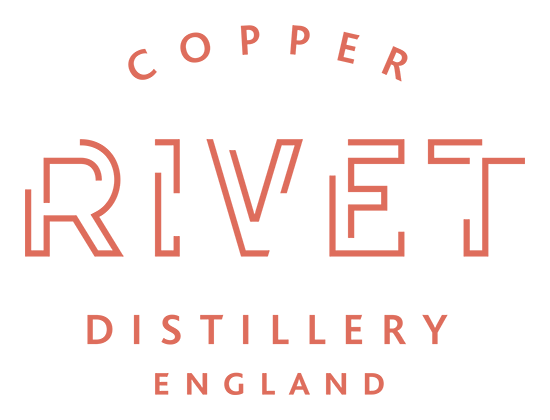 Trust us, we've been waiting for the release of Copper Rivet's Masthouse Whisky and it looks like we'll be able to get our hands on it in time for Christmas! Made in accordance with the Invicta Whisky Charter, this single estate whisky has been crafted from specially grown Kent grain, aged in American oak bourbon barrels and distilled in Chatham's historic royal dockyard. Yep, some things really are worth the wait.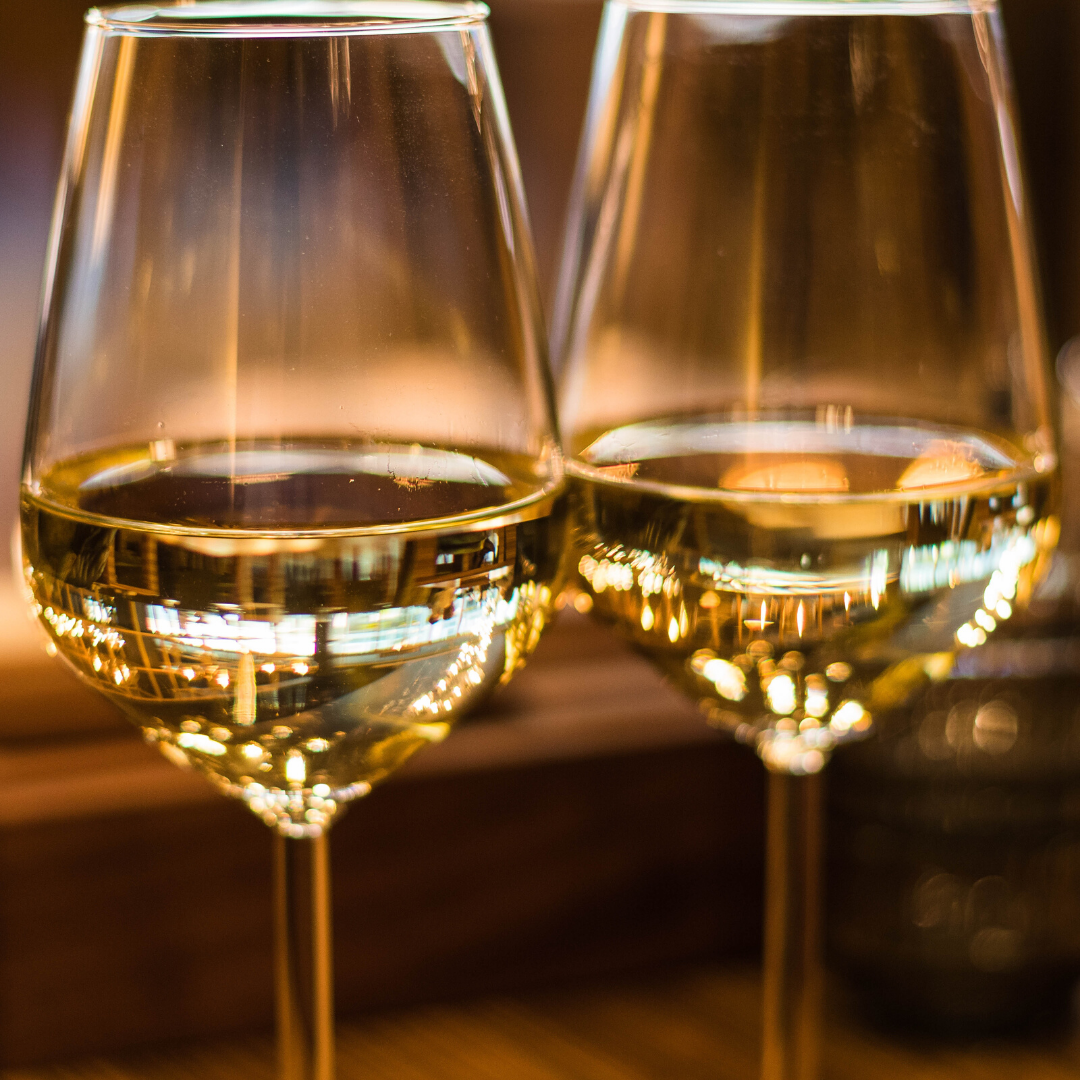 There are plenty more award-winning wines to be discovered from the Wine Garden of England's vineyards. From Hush Heath Estate and Biddenden Vineyard, to Squerryes and Chapel Down, you'll be spoilt for choice with these award-winning wines! Take a peek and start making your choices, and before you panic over which to select, remember there are 12 days of Christmas to celebrate, after all.
A tribute to the man who installed the first Maidstone Distillery in the County Town, George Bishop London Dry Gin is an award-winner from the new Maidstone Distillery, set in the heart of the town. George Bishop is a balance of 15 botanicals, citrusy notes and delicate spice and an absolute winner for that extra special NYE G&T. With each beautiful blue bottle sporting a handwritten batch and bottle number, we recommend slipping a couple of additional bottles into your cart for those last minute gifts!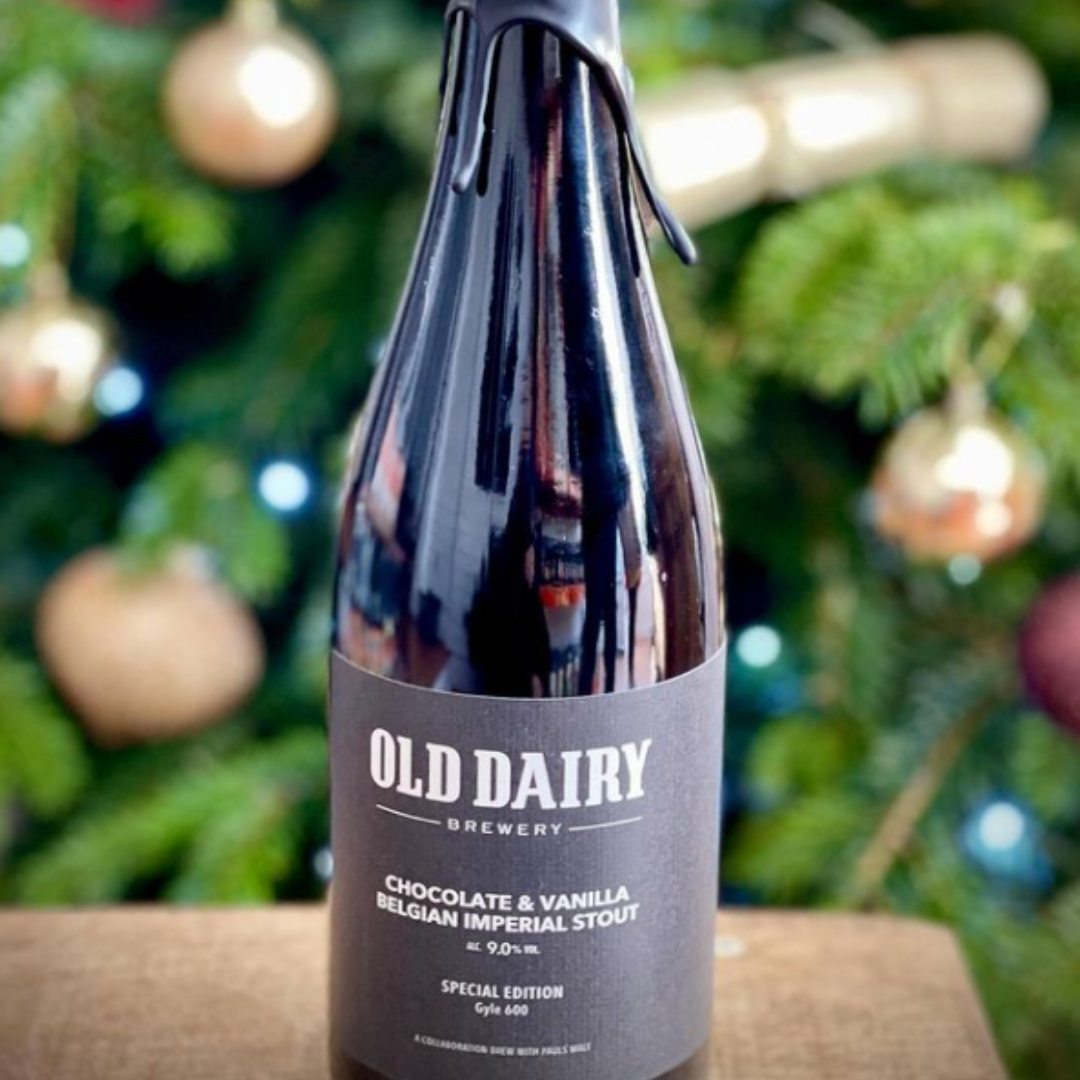 The ultimate accompaniment to that Christmas pudding, the ODB Chocolate and Vanilla Belgian Imperial Stout has us dreaming of a cosy fireside with a bit of Buble on in the background. Head to the popup Christmas shop in Tenterden this month, or order online for all your craft brew needs, from mini casks to gift packs and a range of bottled beers.