Five Spectacular, Must See Sculptures in Kent
Looking for some artistic inspiration? Fancy a little fresh air? Then head out and uncover world-class outdoor sculptures right here in Kent. Stretch your legs and enjoy a day out discovering some hidden (and some not so hidden!) gems, all for free.
This week across the UK is Love Culture Week - part of #EnjoySummerSafely, and we're embracing all things culture and heritage, from marvellous museums to grand galleries. Come and celebrate with us by visiting the hidden gems on your doorstep. You don't have to travel far to make memories this summer.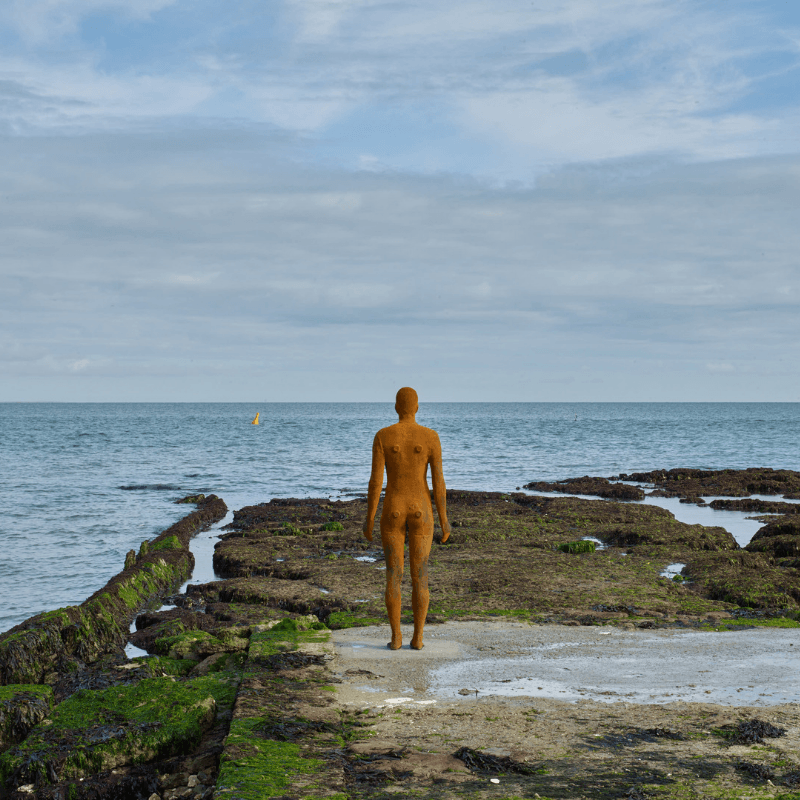 On Fulsam Rock beside Turner Contemporary you'll find a figure from Antony Gormley's ANOTHER TIME series. The sculpture is visible three hours before low tide, so pop into the gallery to check the tide times clock and watch the cast-iron figure disappears under the rolling tide from the promenade.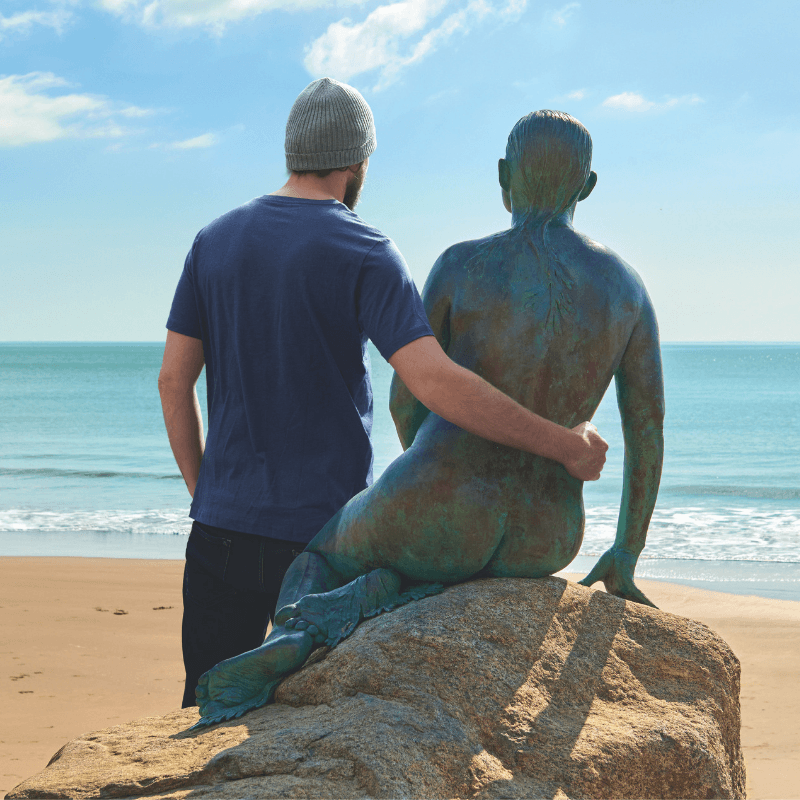 Inspired by Copenhagen's 'Little Mermaid' sculpture, HG Wells' story 'The Sea Lady' and Hans Christian Anderson's famous fairy-tale, this stunning sculpture sits at the end of The Stade overlooking the beach. The sculpture is a life-sized bronze cast of local resident Georgina Baker.

Take a seat next to a mermaid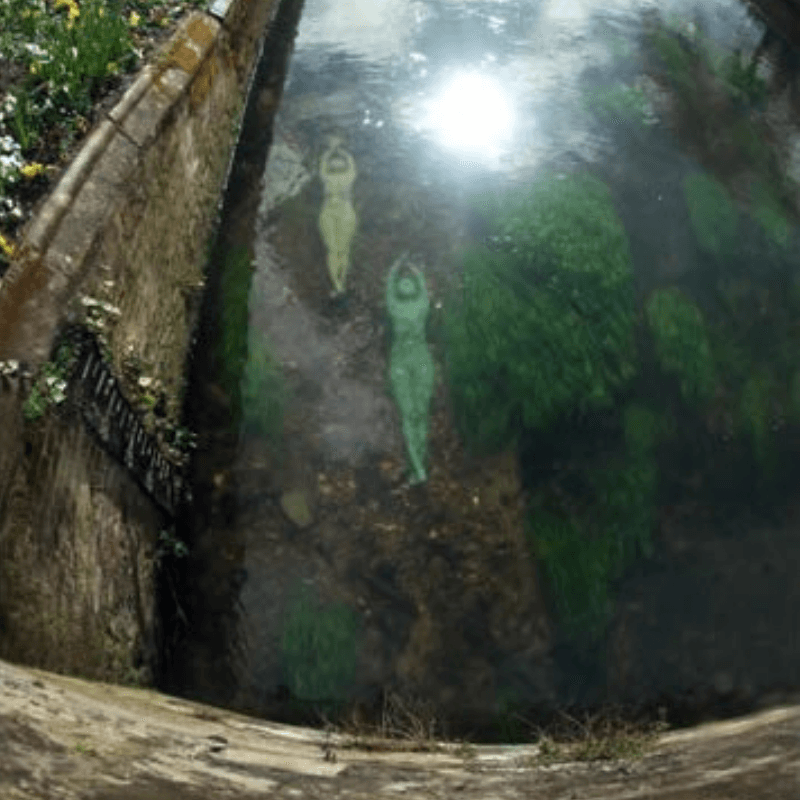 Go to the bridge by Canterbury's Westgate Towers, face the Westgate Gardens and look down. Among the undulating waterweed you'll catch a glimpse of two female figures on the river bed. The cast cement and glass resin sculptures draw reference to Sir John Everett Millais' famous painting Ophelia, while the title refers to the alluvial deposits of sand left by the river.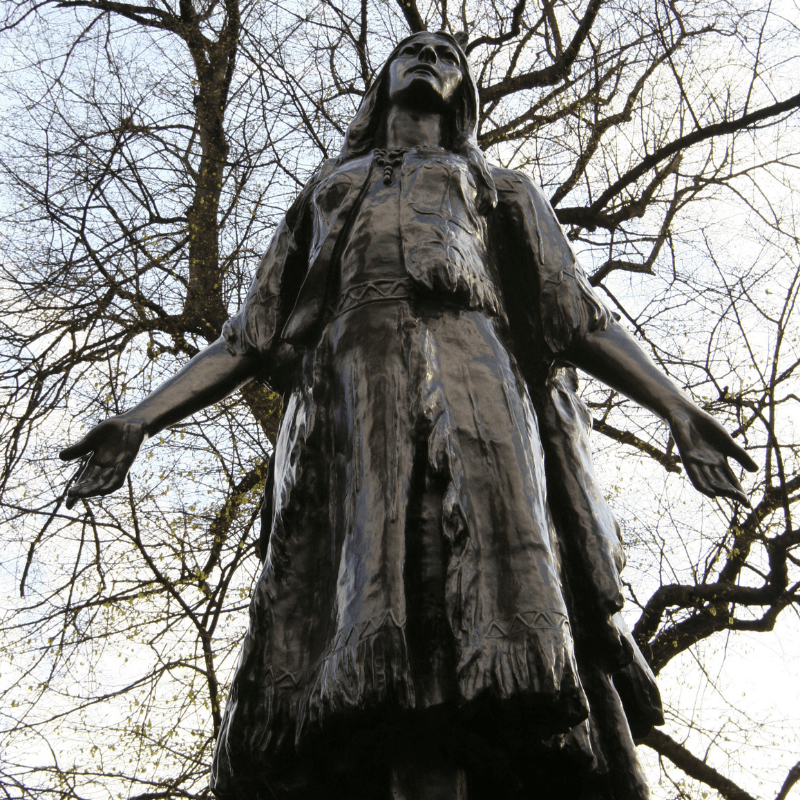 Discover the story of Pocahontas in Gravesend where her memory is honoured with a life-size bronze statue at St. George's Church. Her father, called Powhatan, named her Meto-aka and later 'Pocahontas', meaning 'playful little girl'. She was known as the peacemaker in the UK and when you visit Gravesend, you'll get to know the entire story.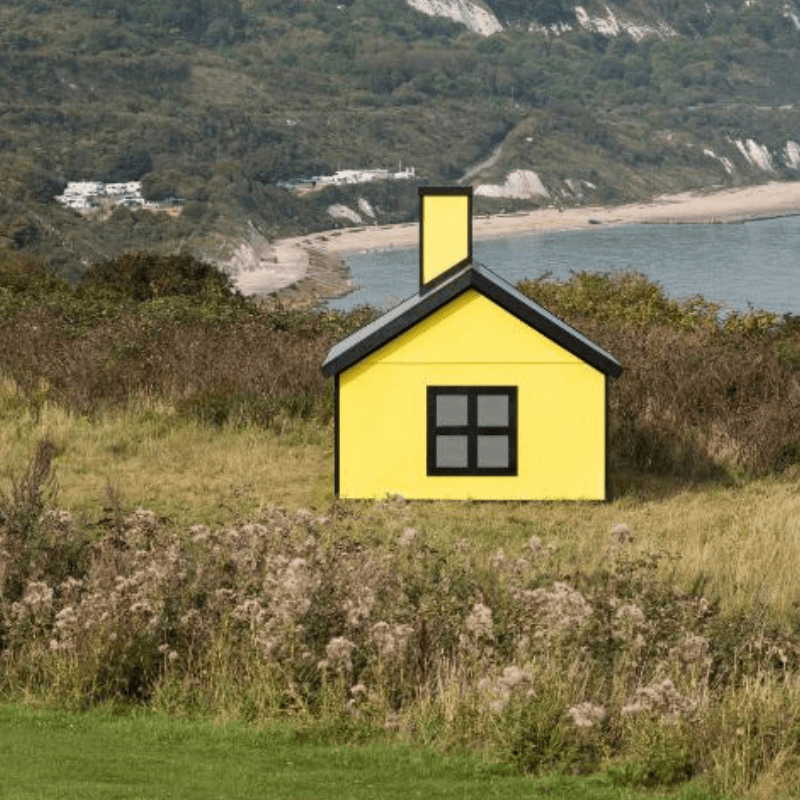 When spending the day in Folkestone you might spy some bright, colourful 'homes' in unlikely places. There are six to discover, identical except in their colourways. Levitating on water, poised on the shingle beach and sited on the clifftop, these sculptures are universally appealing. Ultimately, Woods is exploring a broader idea, indicating that no site is too small, too unlikely, or too inconvenient for its neighbours, for a holiday home.
Fancy hunting down more arty enclaves and hidden galleries?
Head to our Arts and Culture page for more cultural days out ideas in Kent.