Chartwell House offers all sorts of decorating inspiration for this festive season
With so many beautiful historical houses, the National Trust has some perfect festive days out this Christmas. This season we thought we'd get the inside scoop and top tips from the team at Chartwell on how they dress Sir Winston Churchill's home up for Christmas. 
Chartwell house, the historical home of Sir Winston Churchill, is opening the ground floor for three weekends in December between 11am and 3pm. With two rooms opening up to the public for the very first time, what better way to get into that merry mood than coming to visit this wonderful home?
The house team responsible for decorating and making this great historical place into a festive and tasteful spectacle have plenty of ideas, from classical to creative, of how to get that festive cheer displayed all around the house…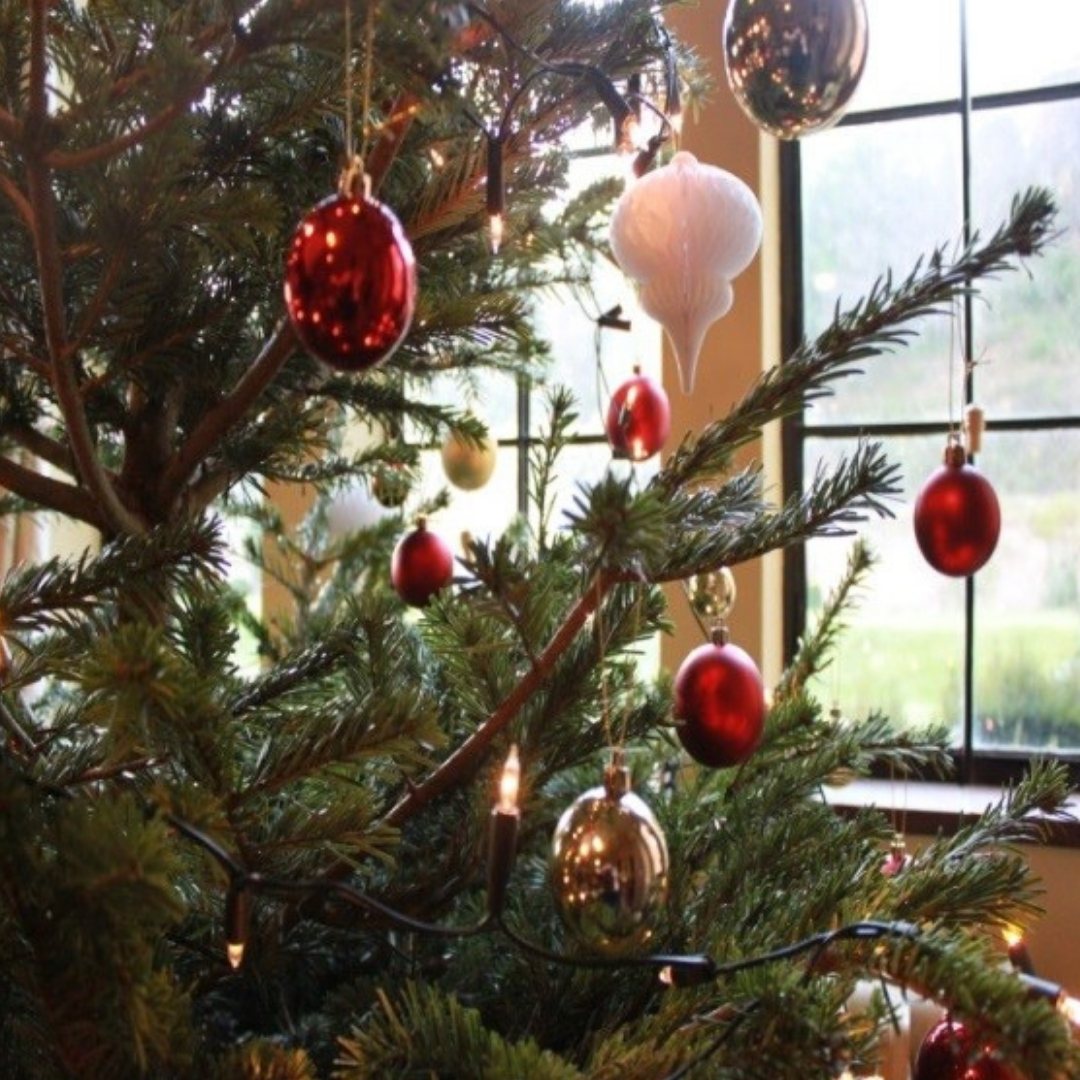 Tree Trimming
It has to be one of the highlights of Christmas decorating and there are plenty of tremendous trees to see here at Chartwell. The tree in the main entrance of the house is full of royal reds and vibrant golds, with sparkly white lights, whereas in the dining room the tree is decorated in simple golds and silvers which give a festive look. We find that with tree decorating, while it is tempting to put all the decorations up, filling every last branch with baubles, for a traditional, tasteful finish, less is more.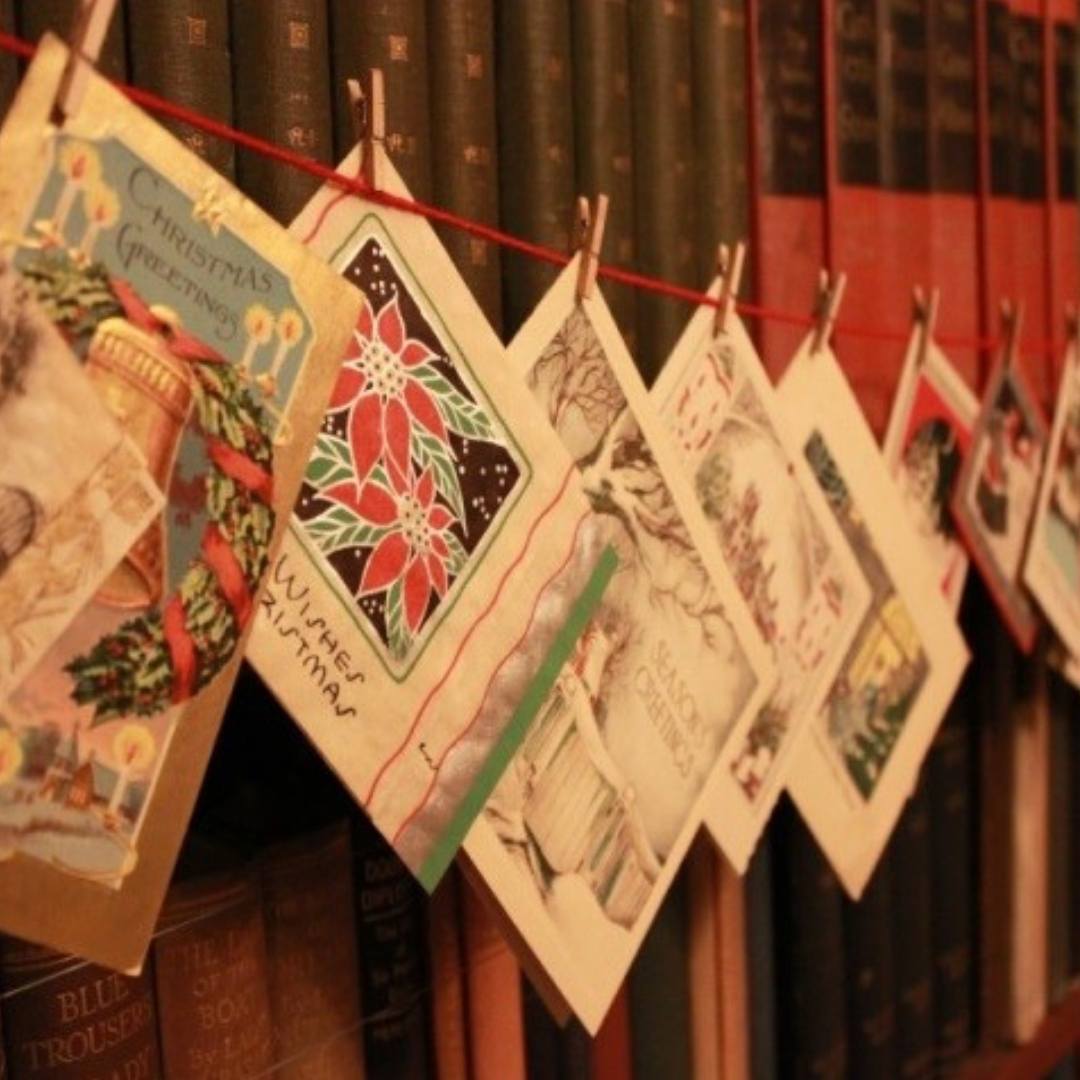 Creative Christmas Cards 
A charming, personal gesture from loved ones, why not display them on a festive piece of red string with small wooden pegs and use them as an extra decoration? These cards can be found hanging in Lady Churchill's sitting room at Chartwell. Get creative and hang your loving messages and well wishes in a simple yet striking display like this on a book shelf or above a fire place.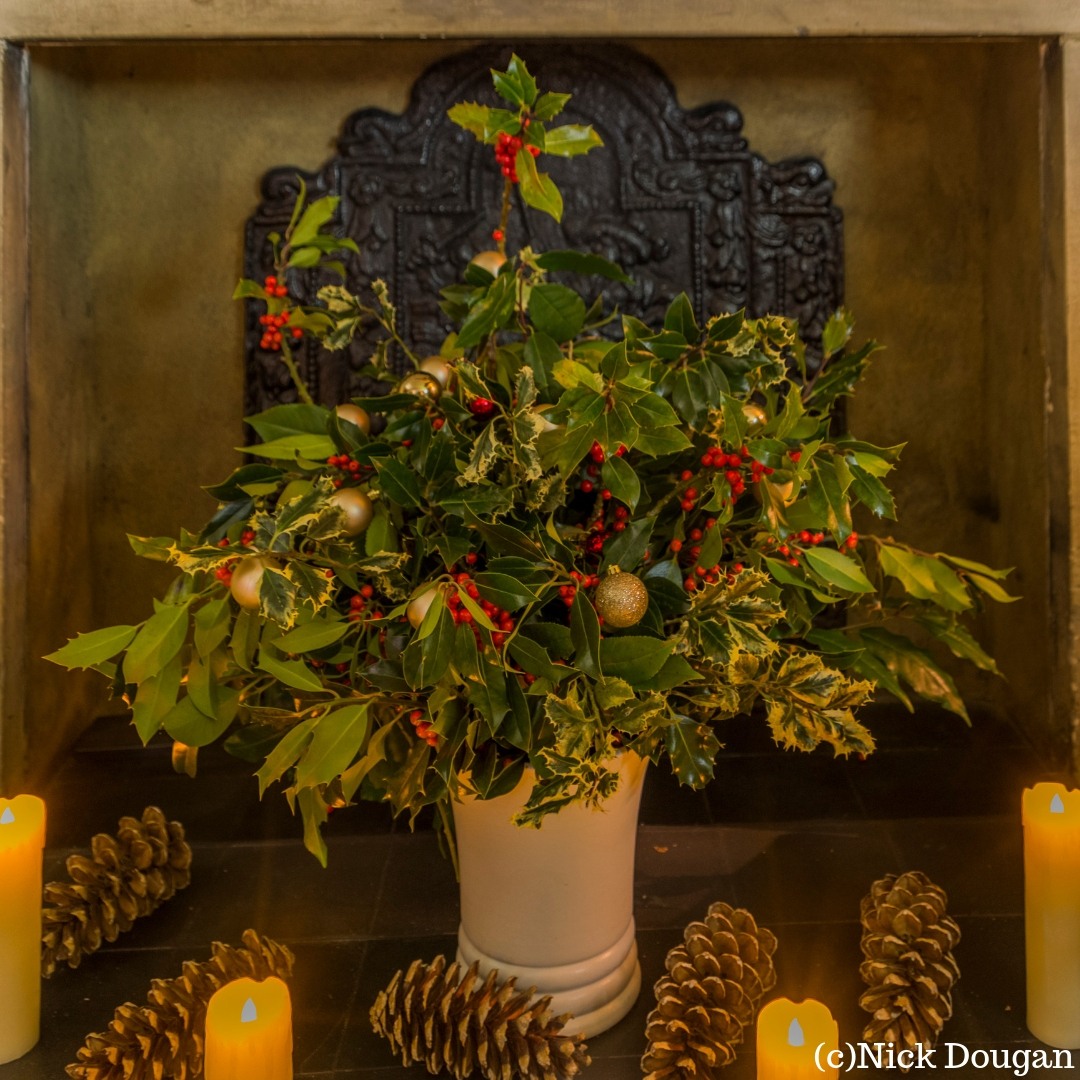 Garland Goals
Bring the outside in. We all do it with the Christmas trees, but why stop there? Our volunteers have been working hard at Chartwell to make sure that everywhere has an element of festive feel. Decorate a banister, a shelf, or have a wonderful centrepiece made of greenery, with red berries or, alternatively, red ribbon to give a nice pop of colour.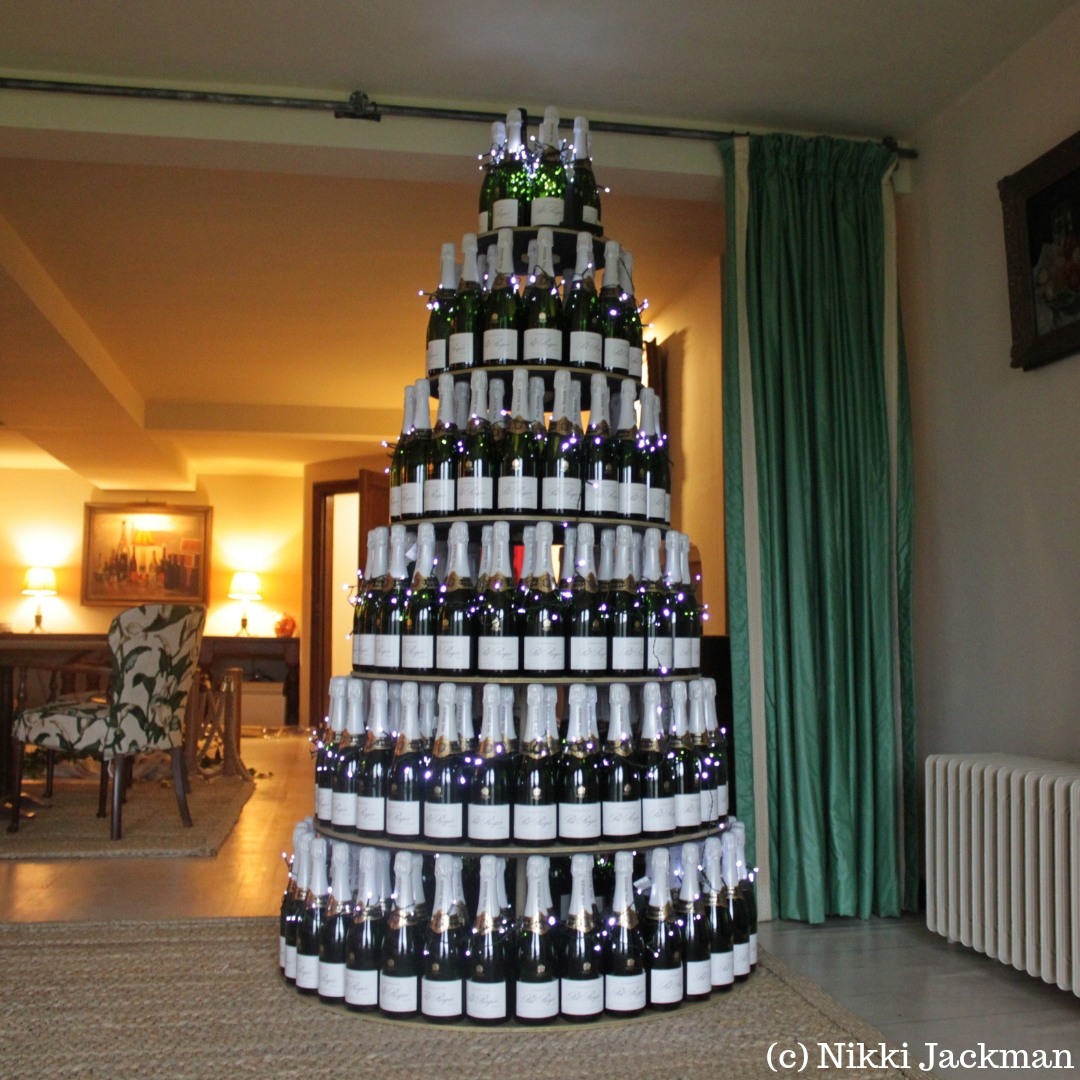 Champagne Christmas
Christmas is for celebrating, and what's a celebration without champagne? Our most unique decoration to date features this exquisite tree made up of Pol Roger champagne bottles. It is said that Churchill consumed 365 bottles of Champagne in a year, so in his honour we've used 365 bottles throughout the house as decoration this Christmas, 150 of which were used to create this innovative tree. If you don't happen to have an abundance of empty bottles hanging around, but do have the odd few, using them as holders for tapered candles will also give a magical effect.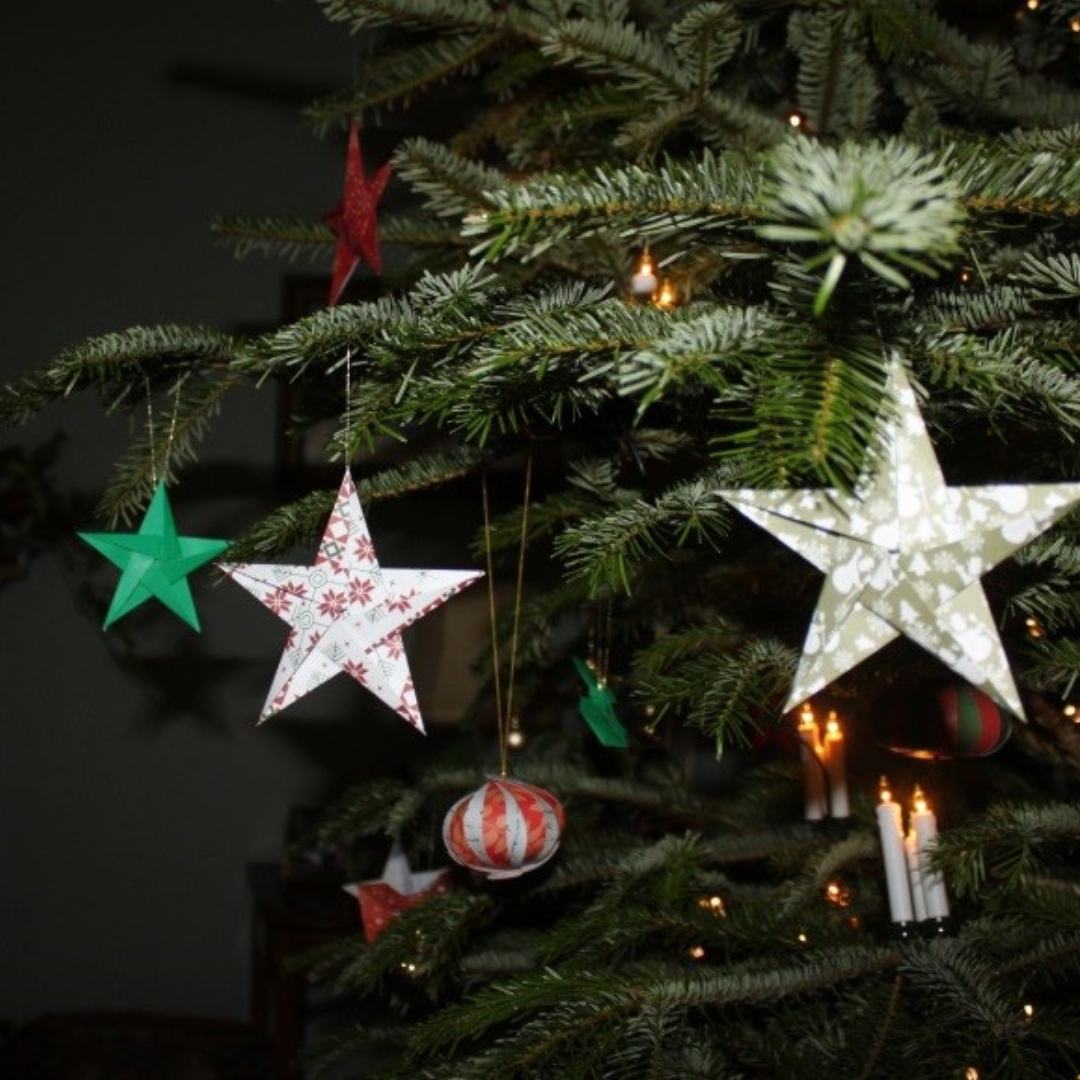 Original Origami
It's time to put the Christmas music on, grab a cup of hot chocolate and get stuck into a festive activity for all the family. Decorate your tree or give a lovely personal gift by making your own origami tree decorations this year. If you're not sure where to start, you can buy origami decoration kits from our shop along with festive paper chains if you fancy a bit of DIY decorations this year.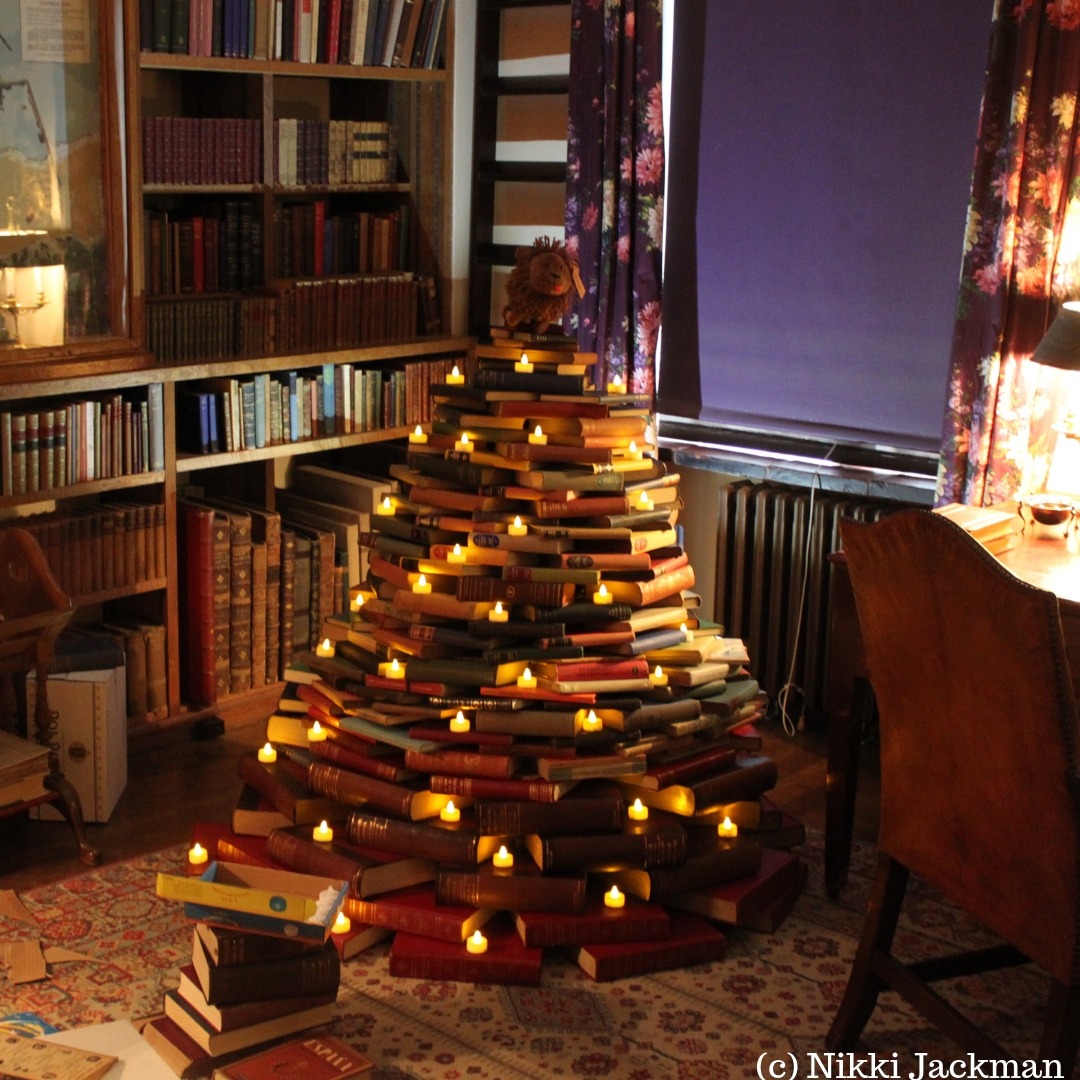 Golden Glows
Glistening Christmas lights always give a cosy feel. Despite the size of Chartwell, it feels like a family home, especially at Christmas with all the illuminated decorations. Our team have created a Christmas tree made out of books, and have placed LED candles all around it. We also use plenty of candles and fairy lights around the house to enhance the magical festive feeling.
There are plenty of things to see and do this Christmas at Chartwell, from visiting the house and the new rooms open to the public for the first time, to exploring the Christmas trail in the garden, visit our website to find out more