Educational days out in Kent
Sophie Hewitt
6th September 2021
The kids are back at school and we're guessing some of you may well be breathing a sigh of relief – just us? We didn't think so. But after spending so much quality time with those little ones in the summer, there's no need to be stuck for inspiration once the weekend rolls around. In fact, with so much history and adventure right here in Kent, these educational days out are the perfect way to whisk the kids away from the screen and have you all learning a thing or two while you're at it.
Trust us, with castles galore, wildlife and museums packed with curious finds, learning doesn't have to be restricted to the classroom.
Plus, as our businesses are proudly displaying VisitBritain's We're Good to Go kitemark, all you'll need to worry about is whether you're going to start with a historic quest or an active adventure.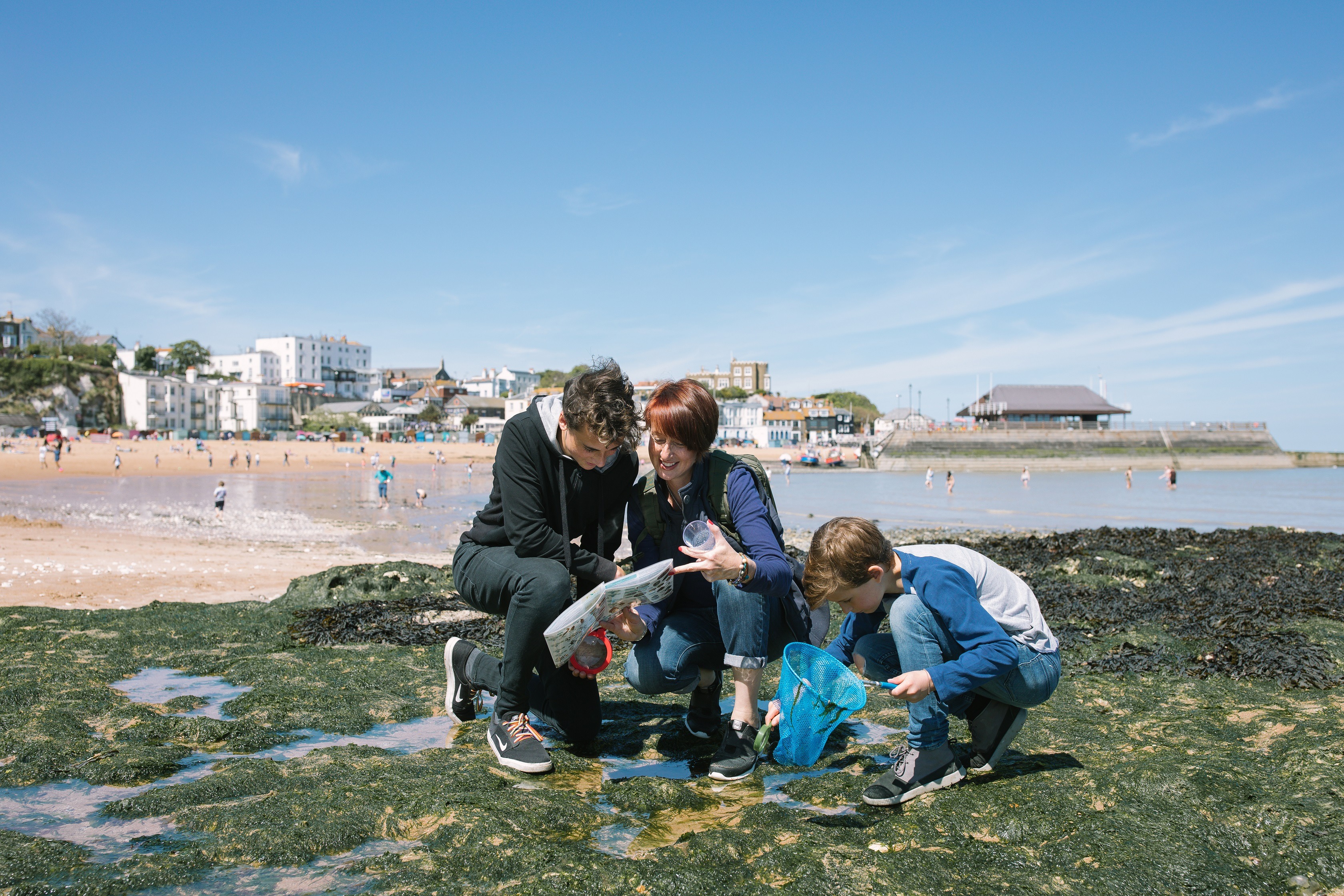 Coastal Explorers
When it comes to learning about the wildlife of the coast, there's nothing like discovering it up close! With Visit Thanet's Coastal Explorer Packs at the ready, you and the little learners can identify what lives under the sea (don't sing it), pick up fascinating facts, and even get creative with some beach art. For a wild weekend, venture off to the Monkton Nature Reserve and uncover a hidden oasis of 16 acres of wild oasis formed from a former chalk quarry. While mini historians can go on the trail of the brightest and best who have visited or called The Isle of Thanet home, from Turner to Dickens, by following Digital Interpretation plaques along the coast.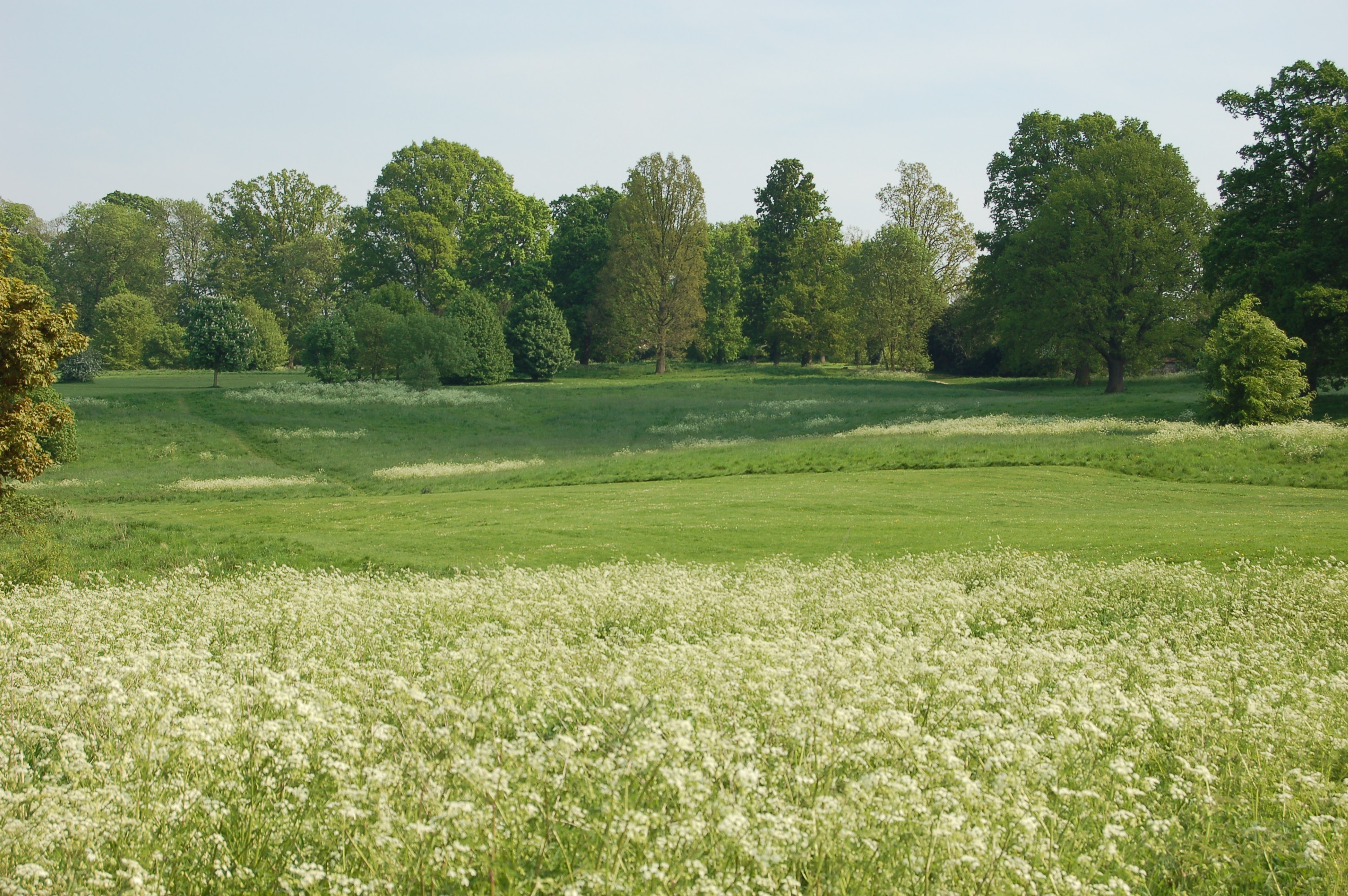 Sharpen minds in Maidstone
Lashenden Air Warfare Museum in Headcorn is the perfect spot to kickstart any historian's learnings of the lives of those who flew Spitfires from this very airfield. If the kids have been inspired by a summer of sport, Mote Park Watersports Centre offers lessons in paddleboarding, windsurfing and canoeing that will have them paddling their way to Paris 2024 in no time.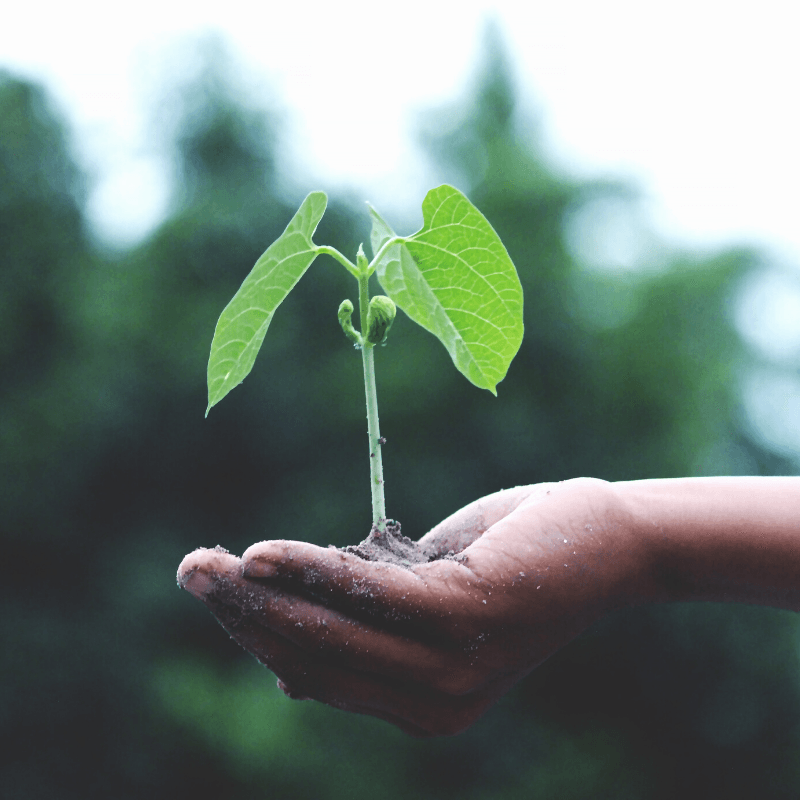 Nature Tots
There's no time like the present to spark your pre-schooler's wonder in the natural world, and with Kent Wildlife Trust's course of Nature Tots sessions at Romney Marsh Visitor Centre from 16th September, your little ones will be able to discover and learn from nature from an early age. Den building, stick whittling, fire-making, marshmallow-toasting…whatever the weather, these six sessions are all about spending time in the great outdoors to build up confidence and inspire a love of adventure.
Cathedrals and quizzes
Canterbury has long been known as a place of history and literary legacies, so it's no wonder this local gem is the perfect place to inspire young scholars. We're sure you don't need us to tell you that any historical tour of Canterbury should start at the Cathedral, but did you also know these hallowed halls hold plenty of discoveries for youngsters? Follow Gregory Gargoyle's fact-finding map and uncover hidden answers to the Cathedral quiz. With correctly completed work, there's always a prize, so take yours to the Shop to claim your own free pencil. And the quizzing fun doesn't stop there! Take on Canterbury's very own Quiz Trail through the city streets to see those must-see places, follow clues and local stories, and even be entered into a prize draw.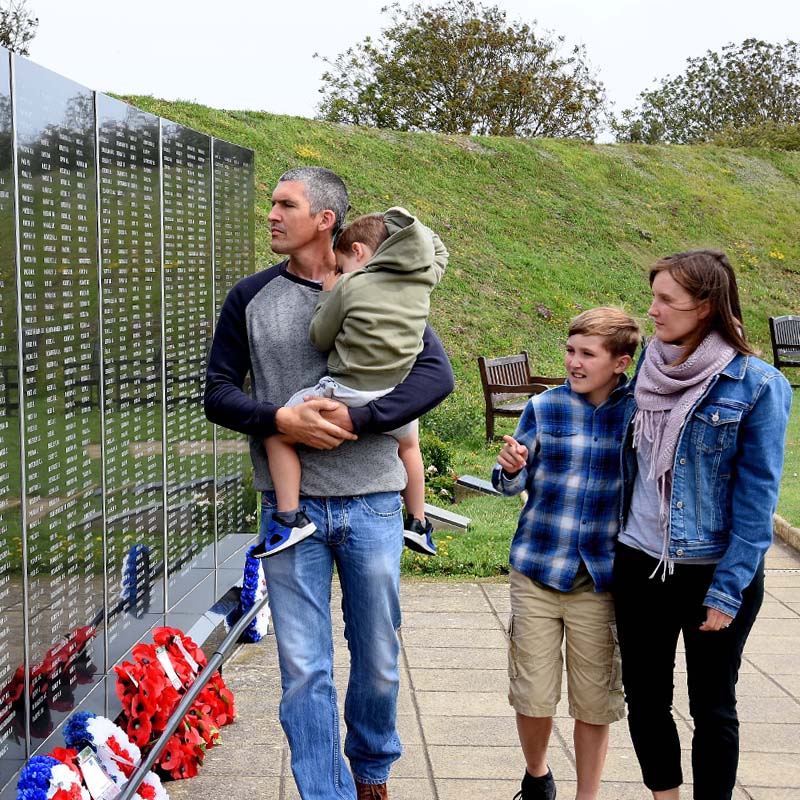 Bring history to life at the Battle of Britain Memorial Scramble Experience with an interactive film that depicts what life was really like for The Few during in the summer of 1940. With hands-on things to do, including the chance to shoot down enemy aircraft from a mock-up Hurricane, fledgling historians will have a front-row seat as they discover how the Battle changed the course of history.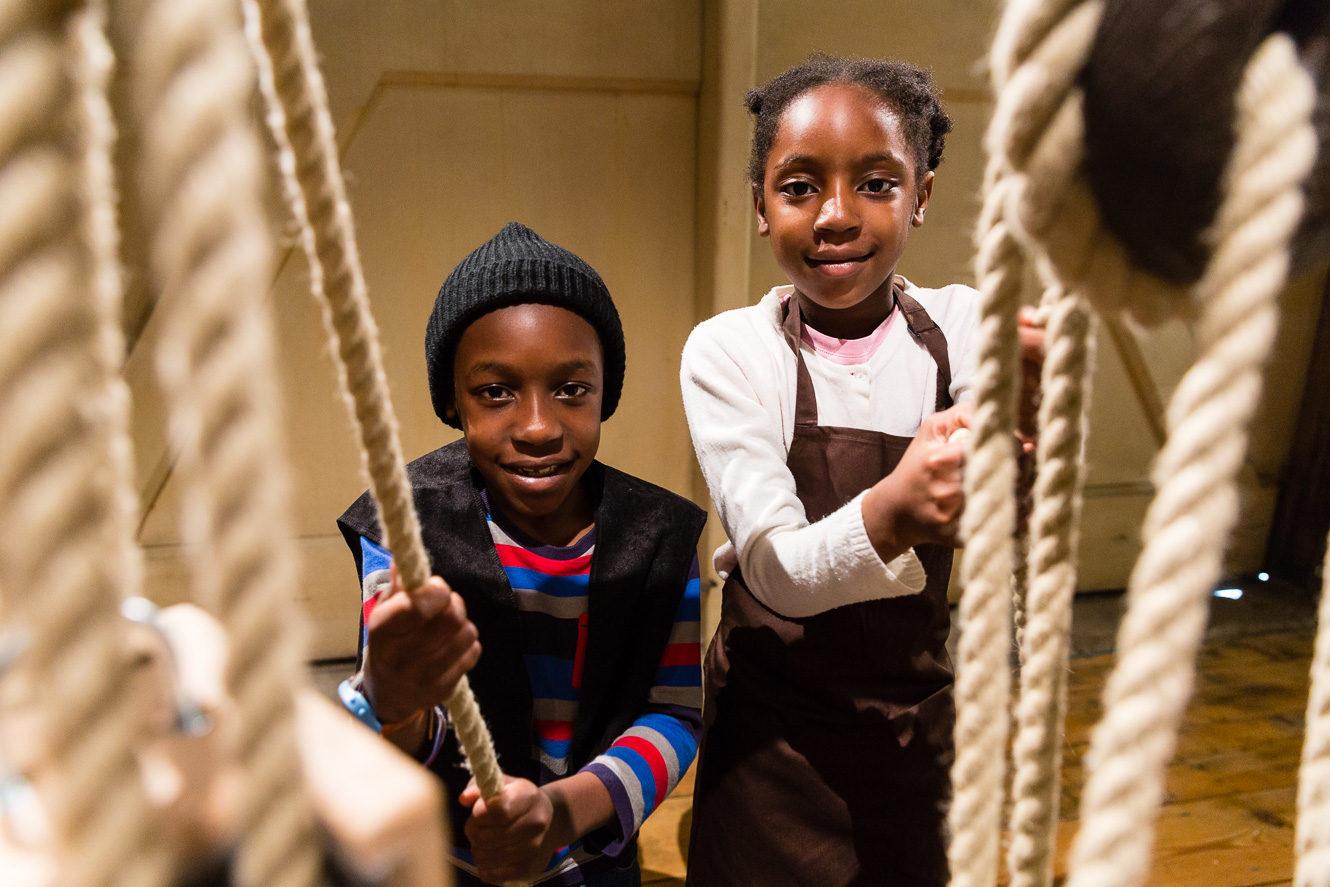 When it comes to lessons in the Age of Sail, The Historic Dockyard has it covered! Discover the place where mighty ships were built, traverse centuries as you test your sea legs on everything from a Cold War submarine and the Victorian HMS Gannet to a Second World War Destroyer and the incredible archaeological discoveries of the Namur and the Invincible.  Tie up the day with a visit to the Victorian Ropery and watch those Master Ropemakers use centuries old techniques and you'll have stepped through the dockyard's intriguing history, learning of the people who have worked here and the ships that have been built here.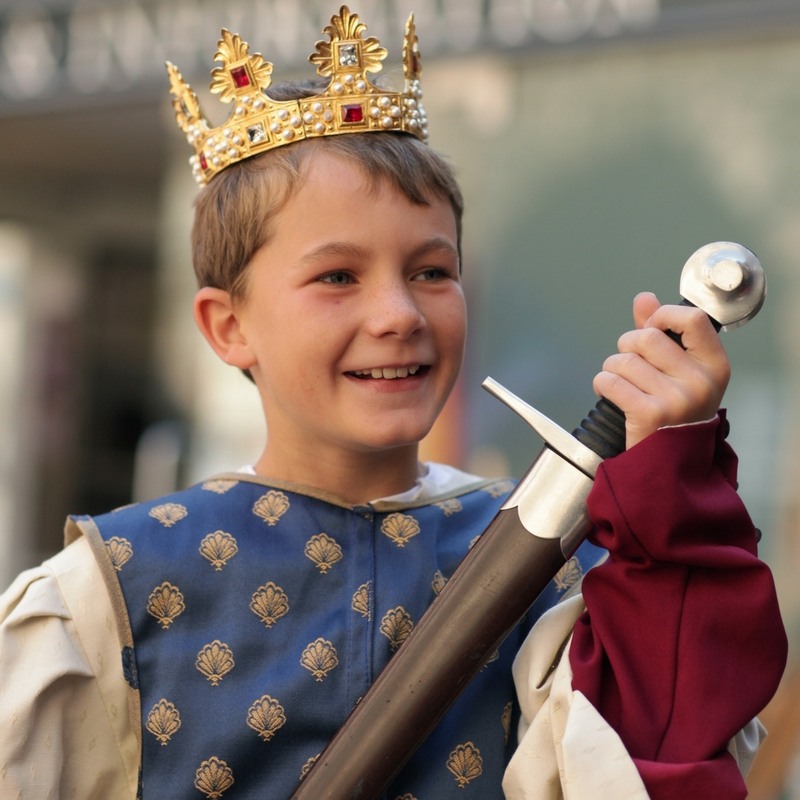 English Heritage  
No article on educational days out in Kent would be complete without a nod to our castles! Built on the frontline of England, Dover Castle tells the tale of Romans long gone, a great tower built to save face after the murder of Thomas Becket and its crucial role in defending England from Prince Louis of France. But our historical homes aren't just about history as Down House, the home of world-renowned scientist Charles Darwin, holds a unique role in the evolution of science (literally). Yep, it was right here where Darwin wrote, worked and crafted On the Origin of Species. Budding scientists can visit the garden that inspired his theory, see the desk where his greatest work was written and follow in his footsteps along his very own "thinking path" through the magnificent grounds.  
Folkestone
From fashionable seaside resort, to cultural hub, a visit to Folkestone paints quite the picture for creative kids. The Folkestone Museum holds collections depicting the town's heyday as a seaside destination, from Victorian fashion and extravagant artefacts to military uninform and Roman mosaics. Art enthusiasts can immerse themselves in The Plot, the curated outdoor exhibition of 25 new sculptures that runs through the town as part of the Folkestone Triennial. Sea views and vibrant sculptures can all be found on this terrific trail, so whether your little one is a fan of photography, or wants to get their own creativity flowing, it's the perfect setting for your budding artist.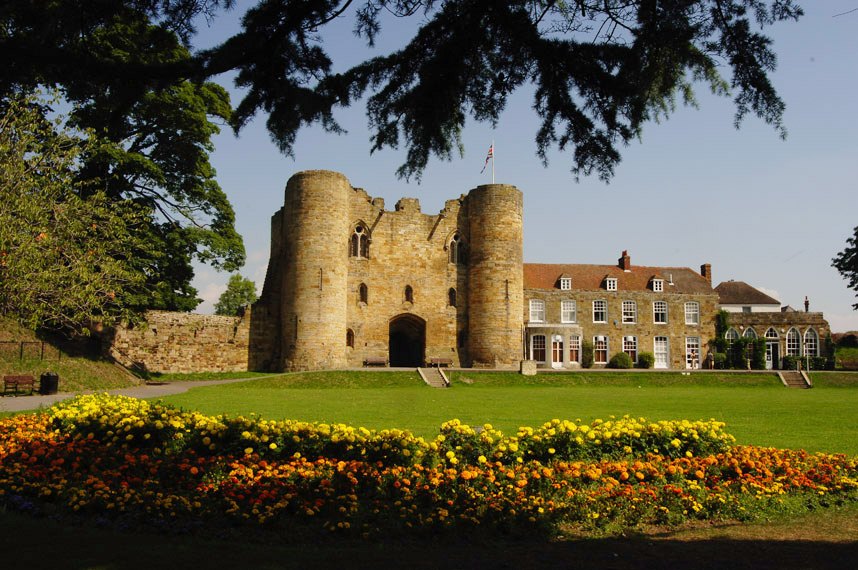 10th – 19th September marks Heritage Open Days, England's largest festival of history and culture! Surprise surprise, with a history as rich as ours, here in Kent we have more than 130 businesses taking part in this year's event. From markets, music and a celebration of Chatham's maritime heritage at the Festival of Chatham Reach, to an interactive tour of Tonbridge Castle as the gatehouse comes under attack, learn about the hidden historical gems right on your doorstep and get little learners excited about the very places that have come to form Kent's incredible history.