Calling all the Memory Makers...
Your guide to family fun during #KentyTwenty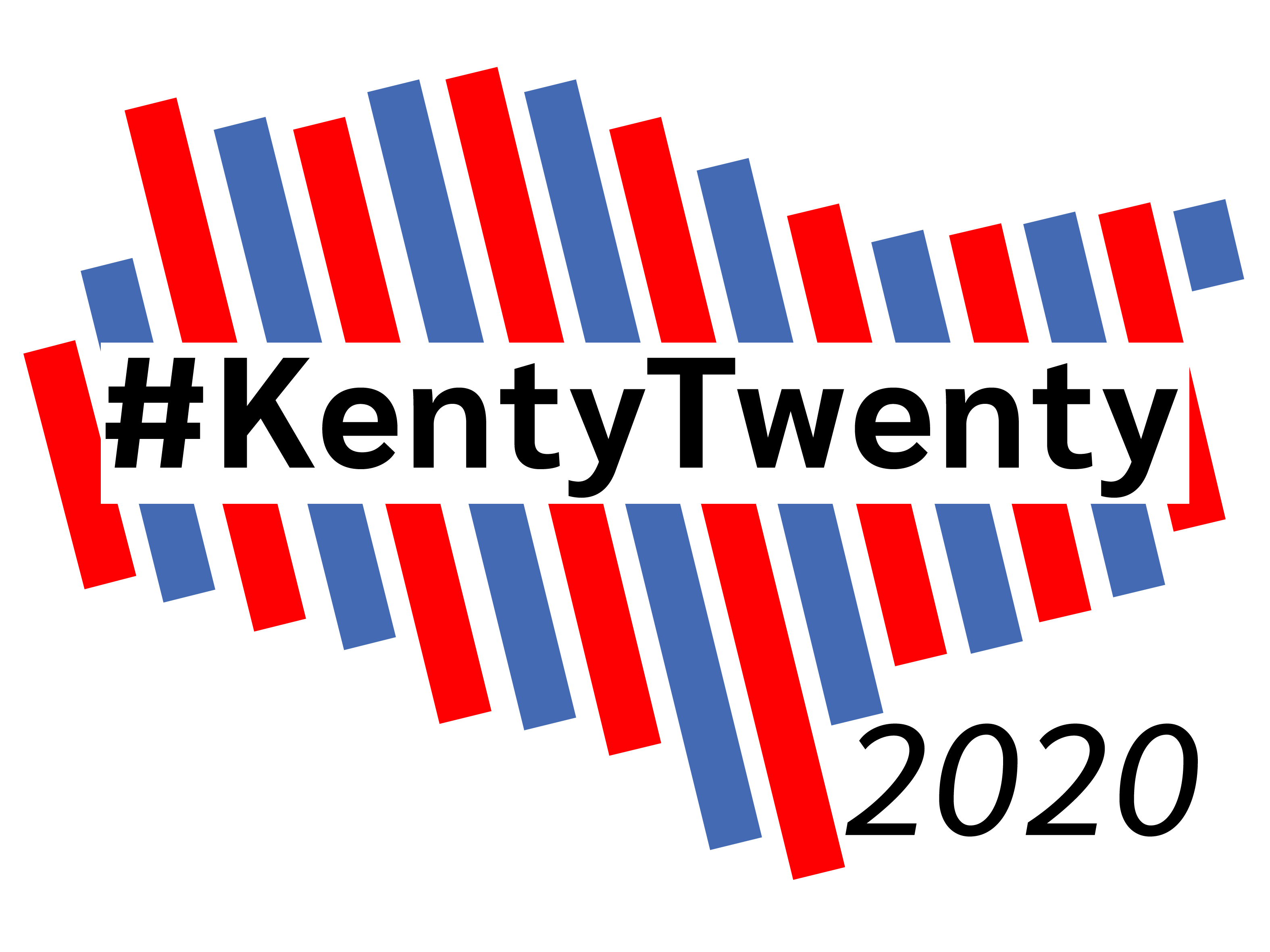 From adrenaline-fuelled days out to fun-filled festivals, Kent offers a variety of eclectic experiences that everyone can enjoy, no matter the age or size of the adventurer. With the 100-year anniversary for one of the UK's oldest theme parks, celebratory festivals for one of the county's most prolific novelists, fantastic fireworks lighting up 'The loveliest castle in the world' and much more, Kent is the perfect place to visit this year to make those long-lasting memories surrounded by your nearest and dearest. Whether you're the family who enjoy chasing culture, tasting new cuisine or indulging in a little retail therapy, Kent will offer a delightful day out for all types of memory maker…
100 Years of Dreamland 
The land where memories are made, fantasies become realities and screams are heard all the way to the coastline. Whether you're an avid adventurer or a tamer-thrill seeker, be sure to take a spin with Margate's Dreamland in 2020.
Celebrating the 100 year anniversary of providing adrenaline fuelled fun, infectious laughter and stomach-flipping nausea to its visitors, Dreamland currently stands as one of the UK's oldest amusement parks, with its 'Scenic Railway' standing tall since the park was first opened. This vintage adventure playground not only has an abundance of belly-churning rides, but it also holds a fascinating timeline of history. Surviving two separate fires, the park is now back and fully restored to its colourful glory, so there is so much to celebrate for its centenary.
Be prepared for the birthday party like no other, with the ups, downs, twists and the turns, good luck on holding back the screams! Take in the picture-perfect panoramic views of magnificent Margate, skate along the roller arena, release your competitive side with the vintage arcades and get ready for a fantastic family day out in the land where dreams are made...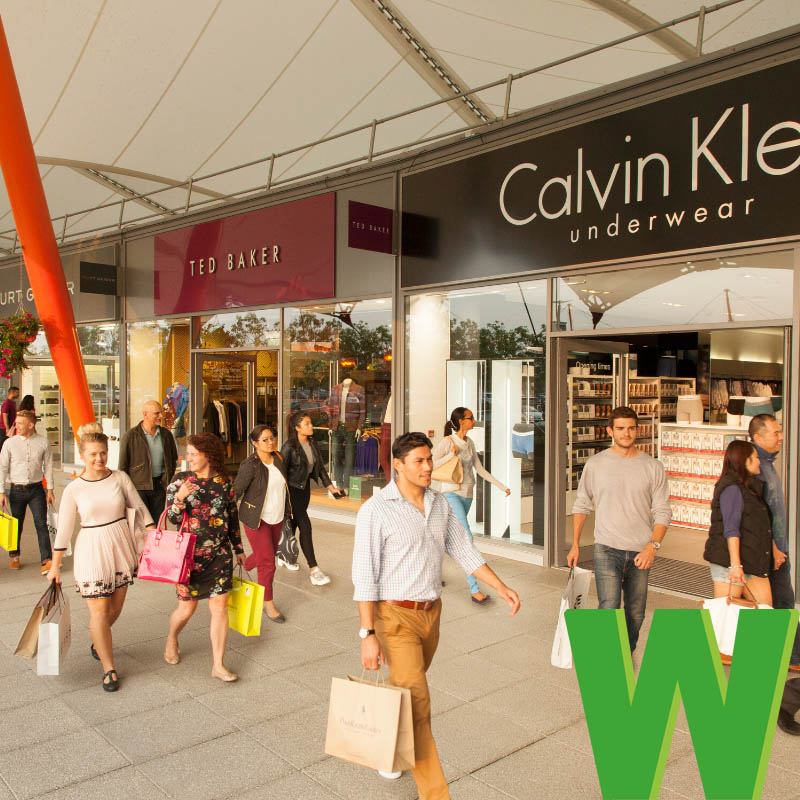 Who doesn't love a spot of retail therapy? Well, there's no better time to grab those tote bags because Ashford Designer Outlet is celebrating its 20th anniversary in 2020. To mark the celebrations, this year will see the freshly unwrapped 50-store expansion in all its glory. And, don't worry about blocking out the screams from your overdraft, hiding the bags in the car or saying 'this old thing?' when questioned on your new purchase, as this sensational shopping experience offers hefty discounts on designer goods. The outlet introduced a brand new, 'Garden of England' themed play area in 2019 so the whole family can enjoy this delightful day out. Shop until you drop (literally).
Snap up a savvy shopping saving...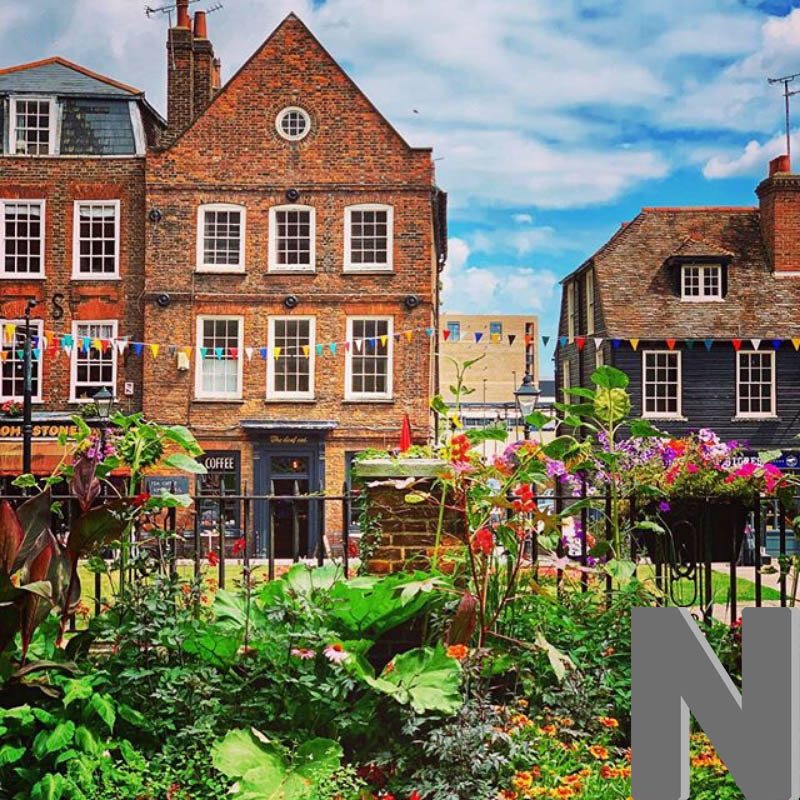 Rochester Sweeps Festival
Saturday 2nd - Sunday 3rd May
Leave the soot behind because Rochester's annual Sweeps Festival returns for another year in 2020. This eccentric event recreates the laughter and joy experienced by the chimney sweeps on their one holiday day a year. With parades, live music, Morris dancing, food and drink stalls and so much more, this fabulous festival is sure to put a smile on the whole family's face! Details for the 2020 festival are still to be confirmed, but we're sure it will be one to remember! Keep your eyes peeled for updates.
Be swept off your feet...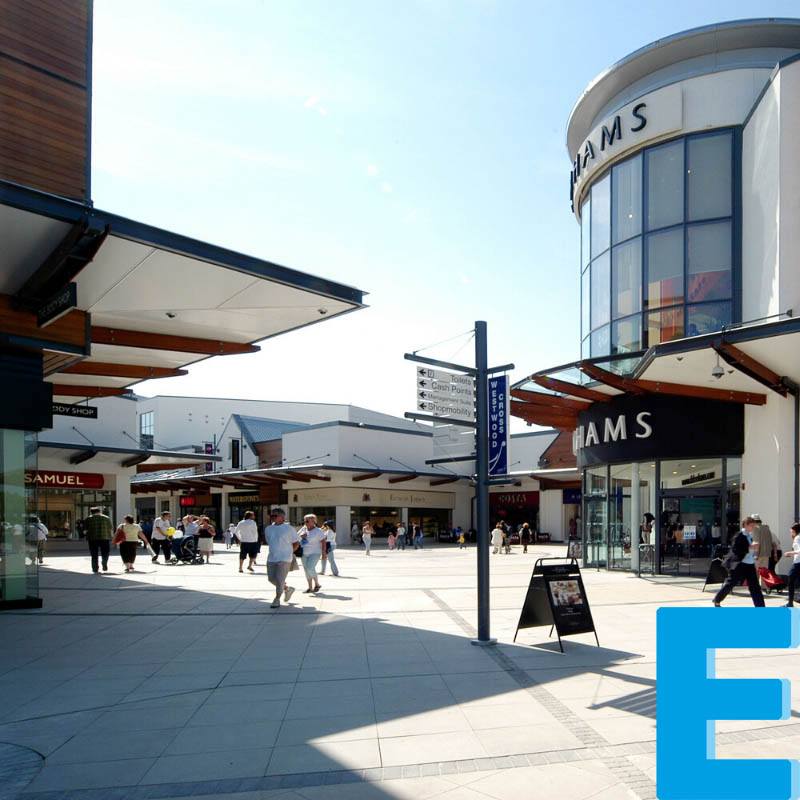 Cosied in the middle of seaside towns Margate and Ramsgate lies the wonderful Westwood Cross. Celebrating their 15th anniversary this year, there's no better time to indulge in a spot of retail therapy. With over 50 stores and restaurants, a 10 screen cinema, a casino and a bingo centre (and breathe) there's plenty to do here day and night. And, (yes there's more), the shopping centre is open until 7.30pm every weekday so the fun doesn't have to stop when the sun goes down! The details of how Westwood Cross will be celebrating their birthday are yet to be announced, but keep an eye out for updates!
Shop until you drop...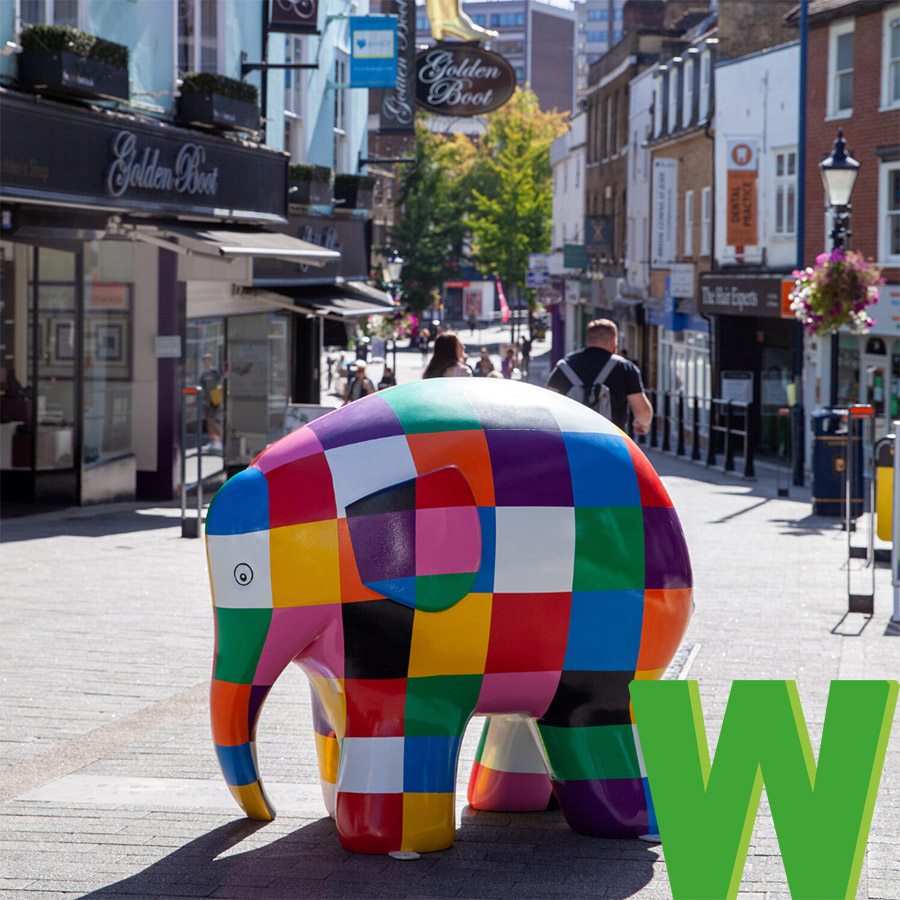 20th June - 23rd August
Maidstone town centre is being taken over by elephants - 50 of them to be exact! This summer take Elmer's trail along the river and through the town, past colourful Elmer sculptures, individually designed by local and national artists. What's more, once you've tracked down all 50, the search continues for 30 baby Elmers, each hidden in an indoor location -rather handy when the rain starts to pour. While the trail itself is completely free (perfect for a school holiday jaunt), each of the sculptures will be auctioned to raise funds for Heart of Kent Hospice to help continue their outstanding hospice work for families in the area.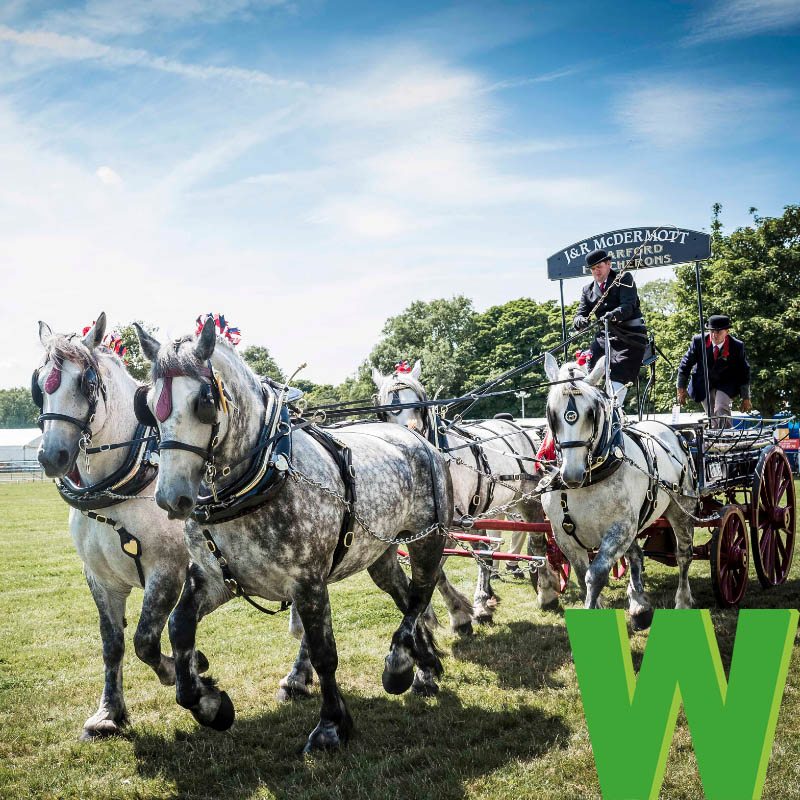 Friday 10-Sunday 12 July
For all the culture chasers, this is as good as a quintessentially Kentish day out gets. Returning for another year, the Kent County Show brings together the best of the county's agriculture, food and drink. With sheep shearing demonstrations, livestock competitions, modern machinery displays and so much more, there's plenty to see and do here. Little farmers can take part in animal judging, fancy dress and pony rides, so the whole family can stay entertained. This exciting event really showcases the best of what The Garden of England has on offer, from fabulously fresh and lovingly local produce to Kentish Morris dancers, it really has it all. You'd be mad to miss out!
Explore the Garden of England...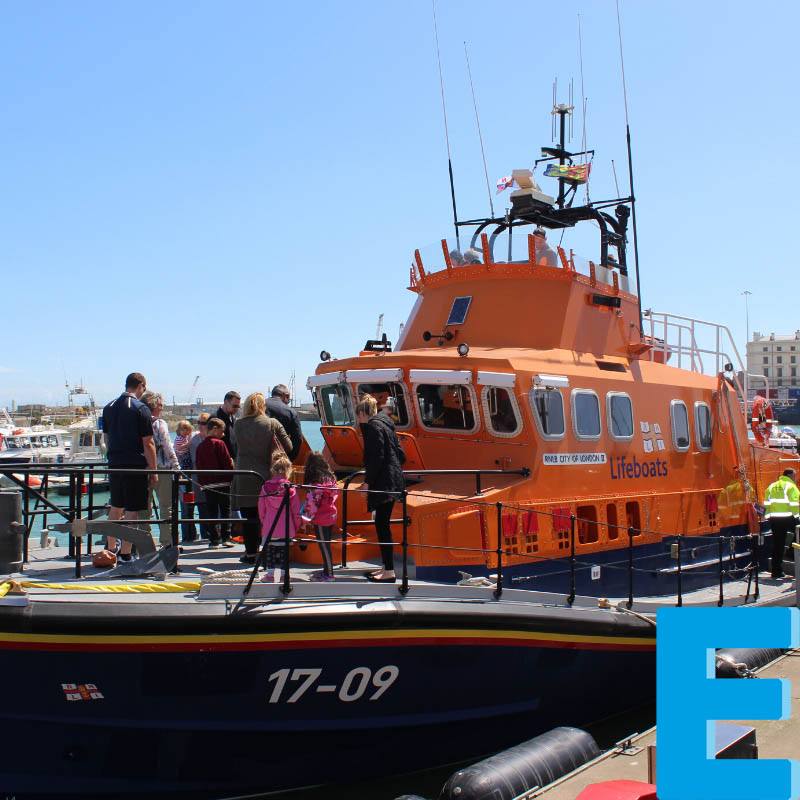 Dover Regatta
Date TBC
The Dover Regatta returns for it's 8th year in 2020, taking place on Dover Harbour along the award-winning esplanade. This completely free, family-fun filled event celebrates and offers insight into Dover's magnificent maritime heritage. With a wealth of shore-side entertainment, demonstrations, performances and Dover Lifeboat and Royal Cinque Ports Yacht Club yacht races, this is the perfect event for the whole family to join in on the fun.
Dive into Dover...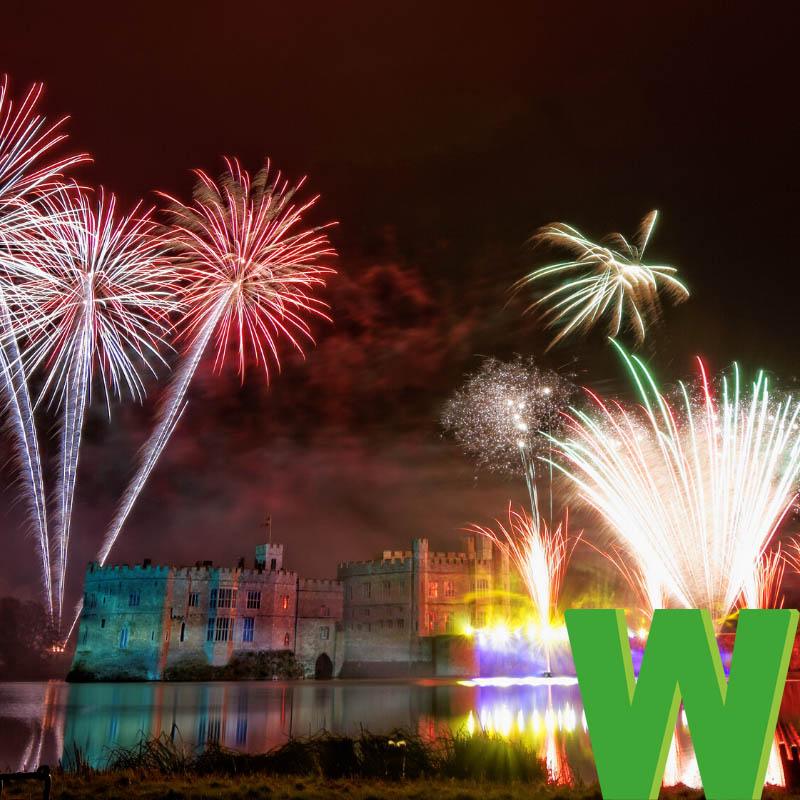 Date TBC 
Offering the picture-perfect place to enjoy a delightful display, head on down to the annual Leeds Castle Fireworks event. Watch as bursts of colour explode over 'the loveliest castle in the world' at the biggest display in the South-East. Explore one of the most visited historic buildings in Britain for a unique night to remember and watch in awe as starbursts light up the sky. Themed music from famous favourites are played in the background as the castle comes alive, so if you're looking to celebrate fireworks night with a unique edge this is the one for you!
Fabulous fireworks at lovely Leeds...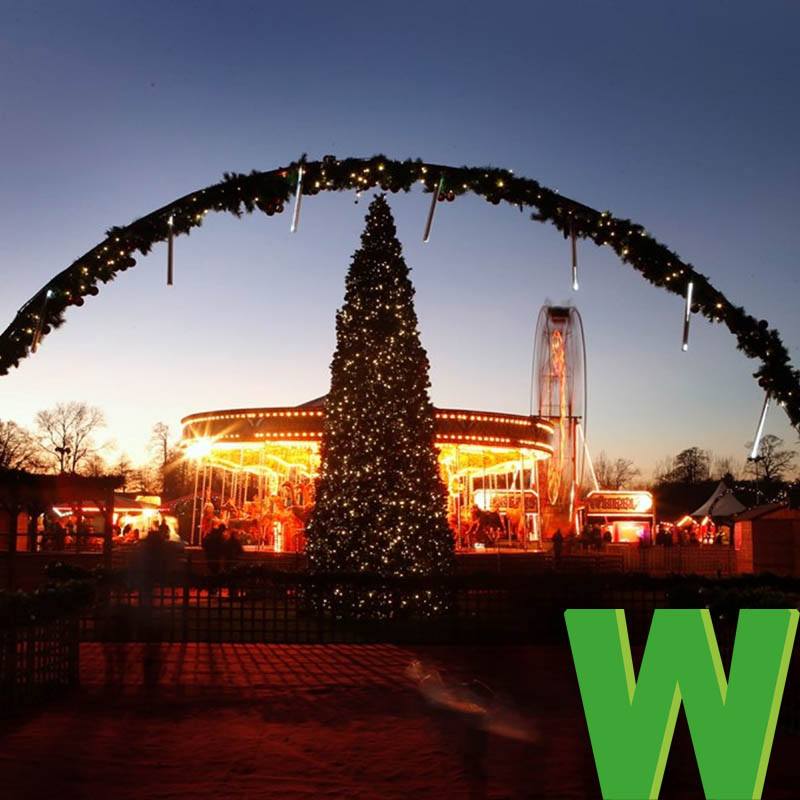 Date TBC
Visit the Christmas Market on the lawn, sure to fill the whole family with festive cheer. Stroll around the stalls and discover the splendid array of traditional gifts, themed treats and delightful decorations against the backdrop of 'the loveliest castle in the world'. In the centre of the market take a spin on some of the nostalgic fairground rides perfect for the little elves, including 'The big wheel', where you can soak in sensational views of the captivating castle. 
Christmas in a captivating castle...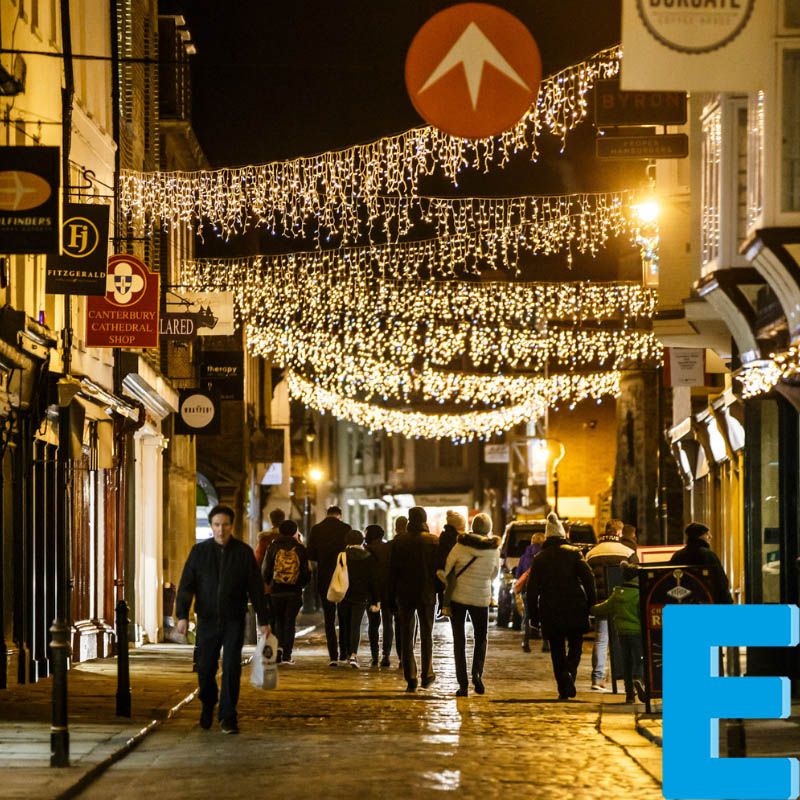 Canterbury Christmas Market
Date TBC
Located in the heart of the charming city, The Canterbury Christmas Market comes to town during the festive months. Dozens of colourful cabins are dotted throughout the town centre selling fantastic selections of seasonal food and drink, Christmas-themed goodies, decorations, presents and much more! After you've finished perusing the stalls, why not explore Whitefriars' 60 sensational shops and restaurants? You're sure to fill every tick box on your Christmas lists with Canterbury's spectacular stores and markets.
Christmas in charming Canterbury...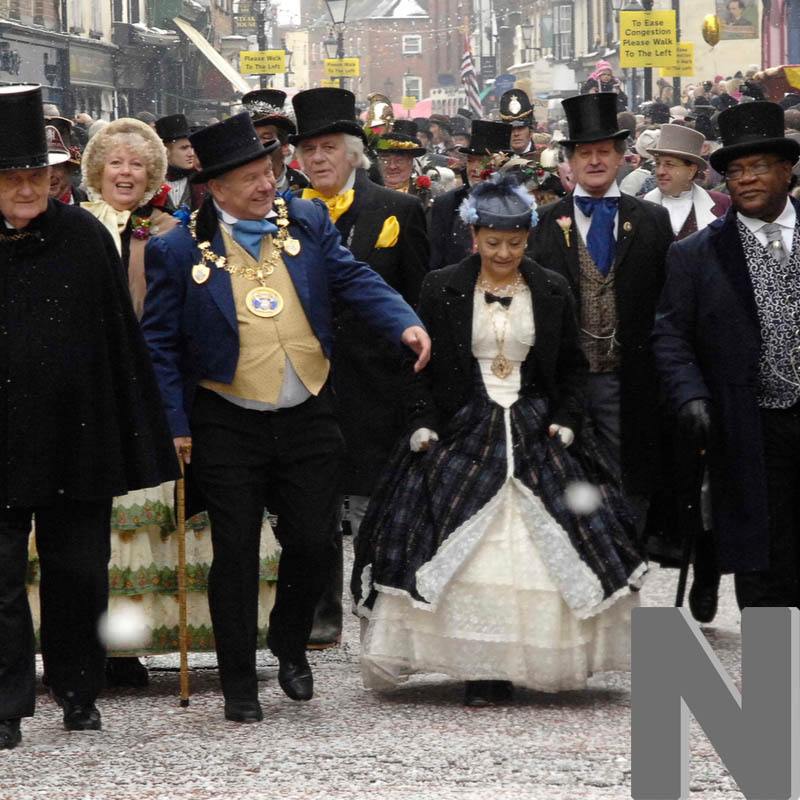 Rochester Dickensian Christmas
Date TBC
With the 150-year anniversary of one of the most prolific writers in history coming up in 2020, what better way to celebrate than in Charles Dickens' hometown? The annual Dickens' festival returns to Rochester in 2020, commemorating the renowned success of his wonderful literary work. Packed with shopping stalls, food and drink stands, lamp-lit parades, Christmas carols and much more, this fabulous festival can all be enjoyed against the backdrop of the charming castle and captivating cathedral. Visitors can also spot familiar fabled characters from Dickens' much loved-stories and, if you're dreaming of a white Christmas then your wishes have come true, because there's guaranteed snowfall every year in Rochester! 
Feeling festive with delightful Dickens...