Around the World, in Kent
With travel restrictions in place across many popular destinations and those off the beaten track, we know you may have been missing international travel lately. The good news is, while we can't use our passports, we can still stay local and travel around the world in Kent, whether it be through our iconic gardens, artwork or animal spotting… Take a summer to remember and venture around the world in Kent.
The Tourists at Turner Contemporary
Running until the 26th September at the Turner Contemporary, The Tourists, through a variety of painting, sculpture and digital media, explores a spectrum of themes of tourism and ecology, our relationship to images, architecture and place, destruction and loss. Despite it's name we're hoping you enjoy your visit and take in the main spectacle that is The Disappointed Tourist, which features over 200 paintings of tourist and historic sites that have disappeared, from temples to restaurants.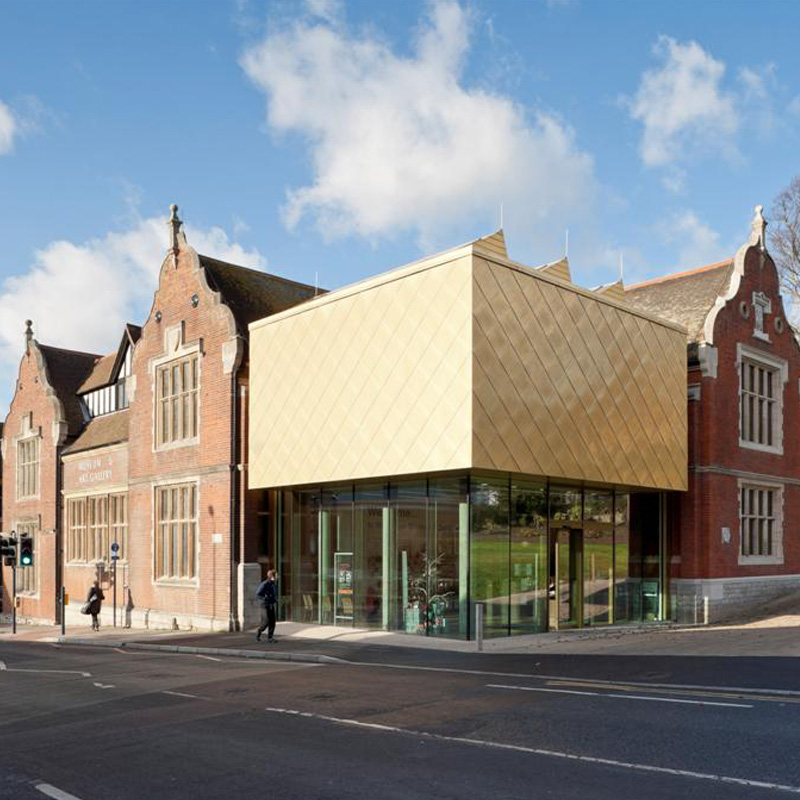 Maidstone Museum
With the far East and the Pacific feeling like another planet right now, a trip to Maidstone Museum could be for you. Challenging the London museums, the Museum is home to a 2,700-year-old Egyptian mummy which happens to be the only adult mummy in Kent, right through to the iconic Edo period woodblock prints which include Hokusai's 'Great Wave off Kanagawa' & 'Red Fuji' – not only a trip abroad but back in time too!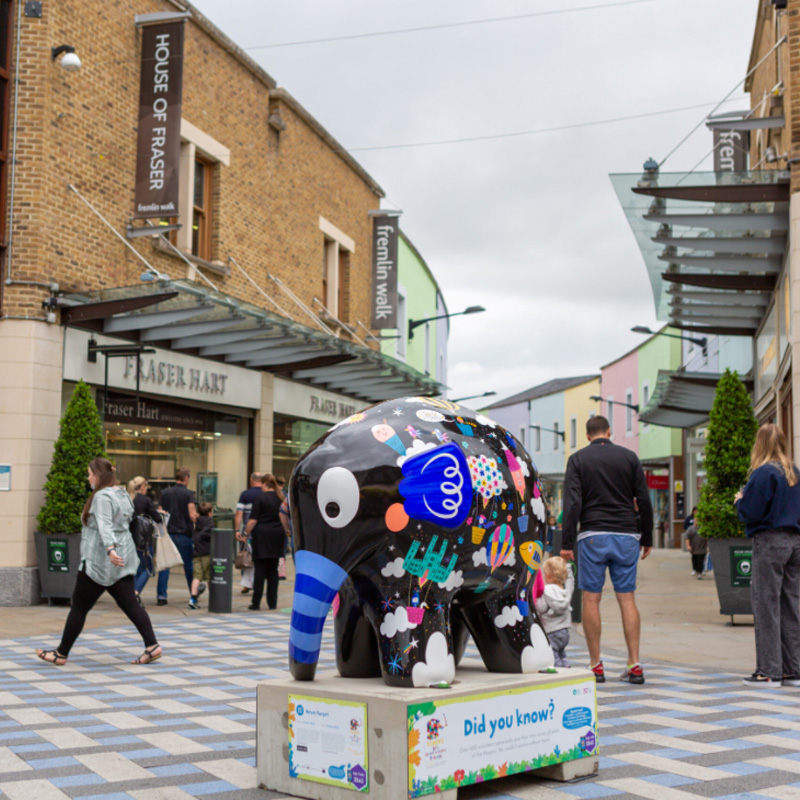 Elmer Trail in Maidstone
While elephants aren't your usual spot in Kent, running all the way through to the 22nd August is Elmer's Heart of Kent Parade. Featuring a number of magnificent sculptures designed by renowned artists and local schools and youth organisations, the sculptures will make up approximately six miles of suggested walks in the county town of Maidstone. Head into the town by Arriva Park and Ride and explore the town centre, paths and parks to find all 51 Elmers, which at the end of the summer will be auctioned for the Heart of Kent Hospice.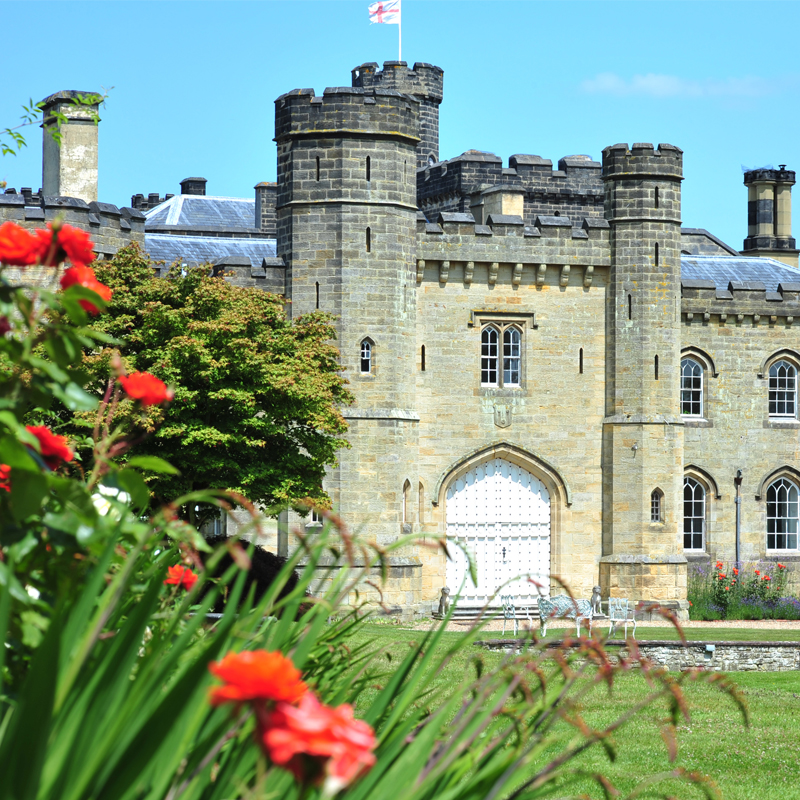 Chiddingstone Castle
We can't create a list of travelling around the world in Kent without Chiddingstone Castle. A house of collections from across the continents by Denys Eyre Bower you can take a visit on Sundays, Mondays and Tuesdays to uncover a fascinating collection of Japanese, Stuart and Jacobite, Ancient Egyptian, and Buddhist art and artefacts. A particular focal point is Denys' keen interest in Japanese swords, which has resulted in a stunning collection, with many on display.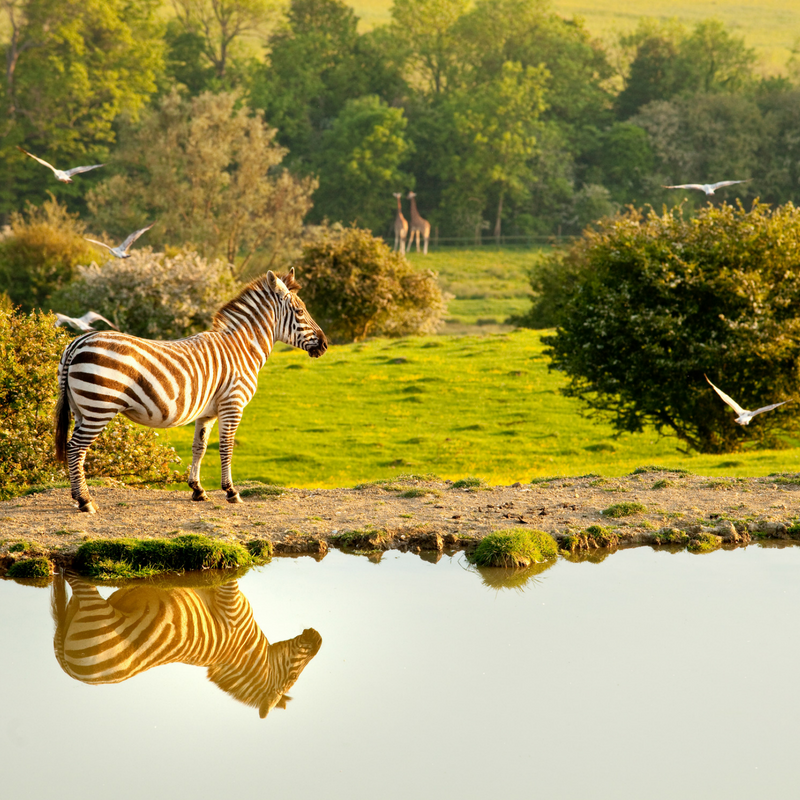 Port Lympne
A Safari experience like no other in the UK means you don't need to fly thousands of miles to experience the animal kingdom icons such as giraffe, rhino, wildebeest and zebra. Port Lympne offer one of the best ways to experience a safari with a number of options available, from a ranger-guided tour taking in the reserve's Asian and African experience areas, to a two-and-a-half-hour AAA Safari.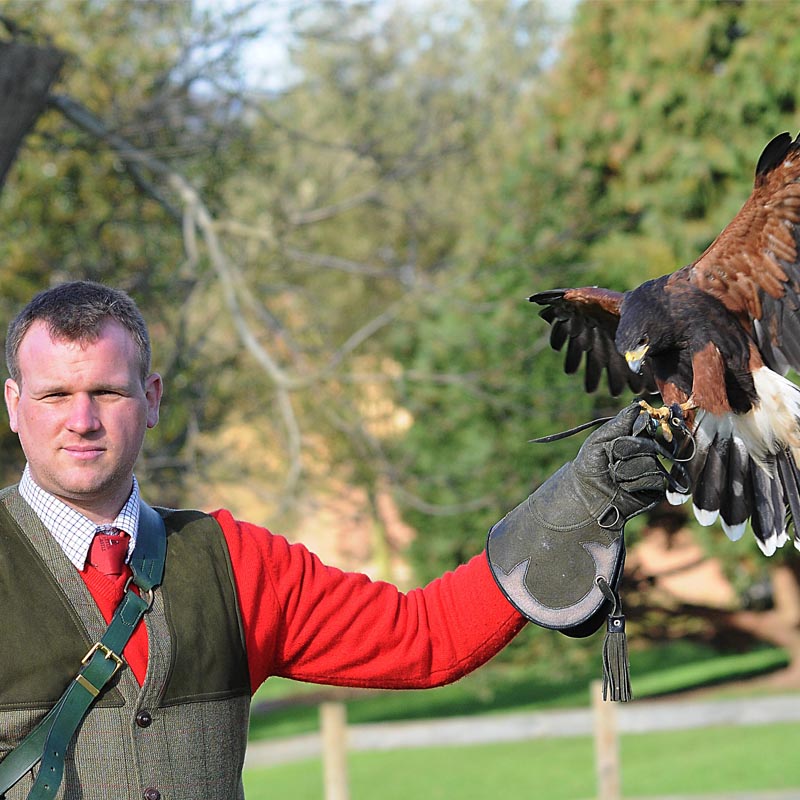 Leeds Castle Falconry
Continuing the theme of worldwide wildlife, and if you've charged your camera batteries and dusted off the binoculars then you may want to head over to Leeds Castle. While the castle itself is a Kentish icon, the Falconry displays are made up of a number of birds of prey from across the globe so once you start spotting you'll be able to imagine yourself being right there in their homeland. If a display isn't enough for you, you can extend your knowledge and even be a falconer for the day or attend a falconry course.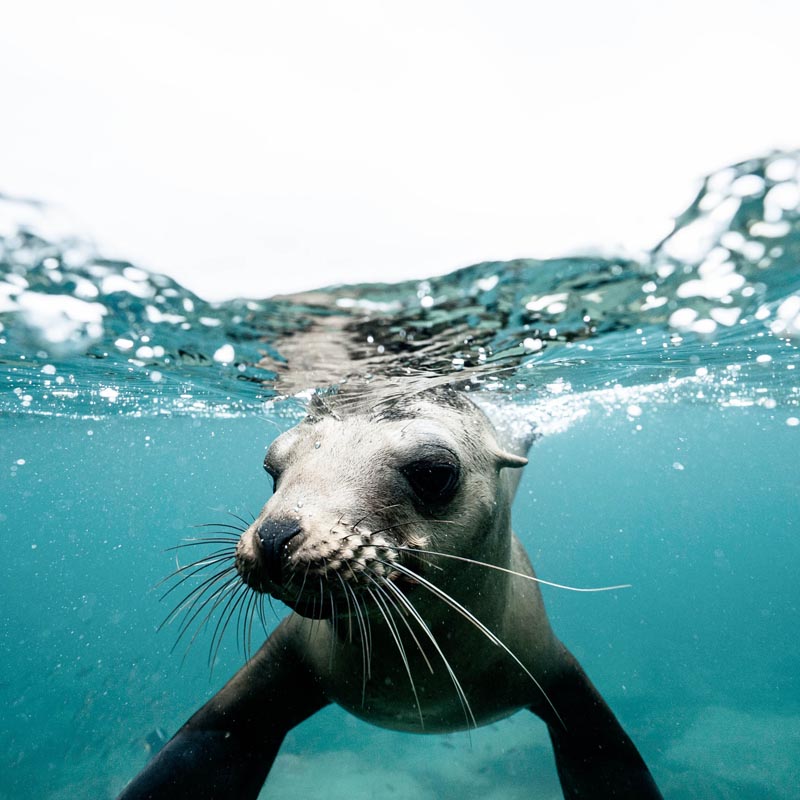 Days in Thanet
With the thoughts of roaming the Greek Islands being a scarce dream, with a day to spare you can still head out on seas, spotting something you may not actually even see on a distant island trip. In Ramsgate, visit Sea Searcher in the Harbour to speed out to the National Nature Reserve and get a glimpse of an active seal colony and rare birds such as the egret. With a number of dates throughout the summer, a day at sea without the air fare sounds rather perfect.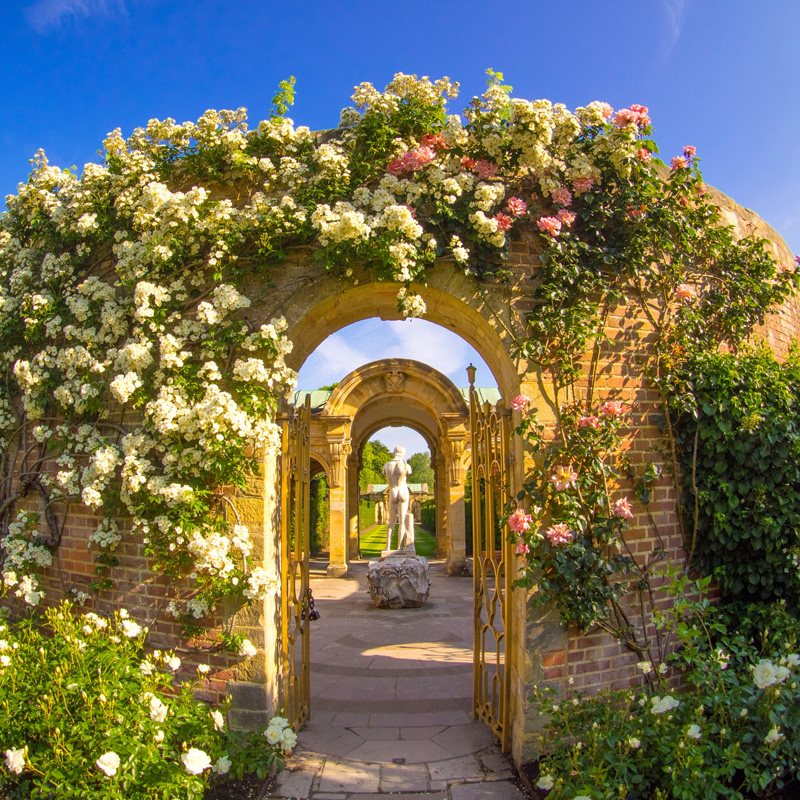 Hever Castle
Being a staple of the royal history in Kent, Hever Castle is perhaps not too well known for its international status, but much of the gardens are a journey around the world. In 80 minutes uncover the magnificent Italian Garden at Hever Castle to discover 4,000 roses from China, explore Faith's Garden with its grasses from south America, before the Two Sisters and the Sensory Garden where you'll find Gunnera plants from Brazil with leaves the size of umbrellas and aromatic eucalyptus from Australia, finally landing in the Sunken Garden where you'll find exotic palms from Africa.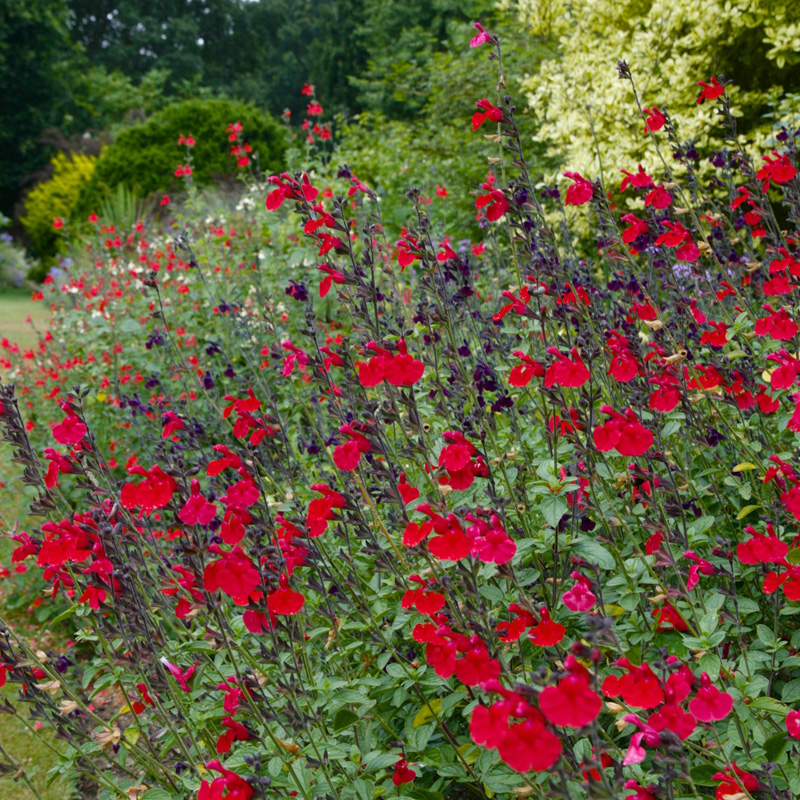 Great Comp Garden
Taking a visit to Great Comp Garden is one that transports you right to a South American paradise to a Mediterranean garden in one. Their world-beating collection of salvias from Mexico and South America are something to behold as the bees buzz lazily through the cool borders and the Chinese dahlias. Over in the Italian Garden there's a red brick Roman viaduct and nods to former Roman Emperors. In this walled micro-climate Fatsia plants from Japan and Korea mingle with dahlias from Asia and Canna lilies from Central America.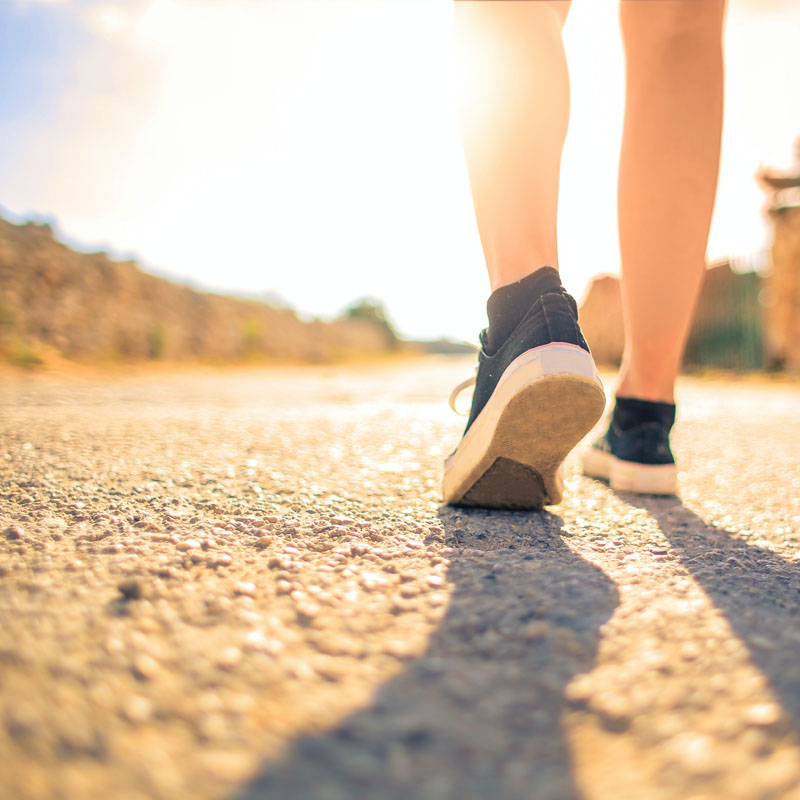 Around Kent with Southeastern
Southeastern is the choice of train travel in Kent, and with so many stops around the county, you're never far from a stunning, invigorating or even strenuous walk. With their Local Escapes you can get the train to the start (and don't worry, the finish!) of walks such as one which which starts in Deal and takes you along the coast to medieval Sandwich, or another that gives you Faversham's highlights including oast houses and Shepherd Neame Brewery!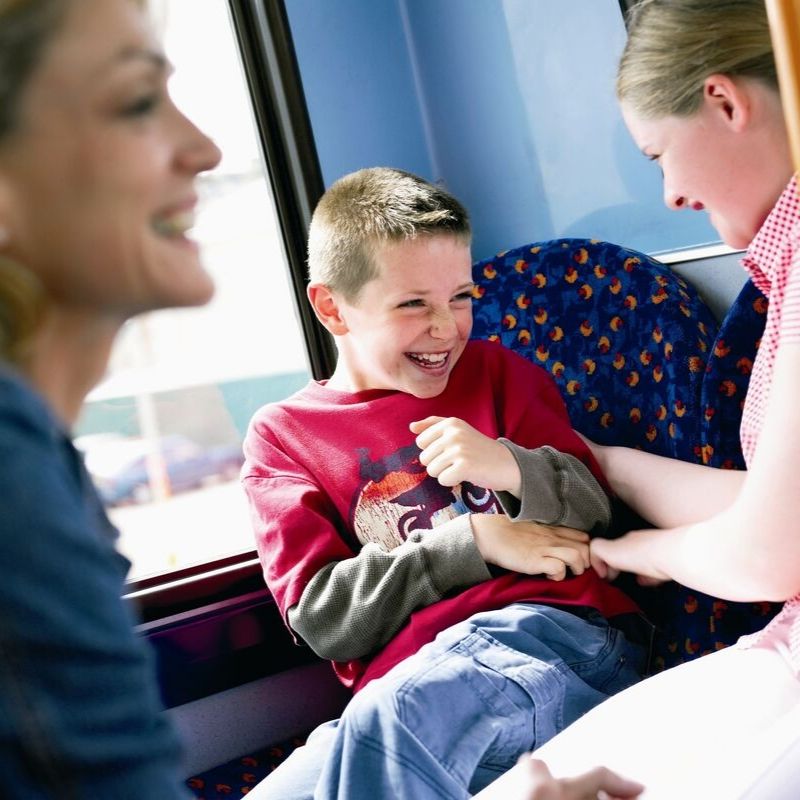 For low-cost travel around Kent, try Stagecoach's bus services. Stagecoach makes it easy to get to and from main towns and attractions including the iconic Canterbury Cathedral, blue flag beaches in Thanet, several nature reserves and the historical Dover Castle on the White Cliffs of Dover.