Plenty of space in this elegant farmhouse, bubbling Jacuzzi, games room and large garden, set in countryside you won't want to leave.
 Your very own snooker table and hot tub
 Open vaulted conservatory dining room
 Caterers can be organised for a rest from cooking
A large gathering of family and friends is an occasion you will treasure forever and a stay at Perry Farm is sure to create magical memories that will last you a lifetime.
Enjoy a game of pool in the study, recline in one of the two period reception rooms, enjoy pre-dinner drinks by the open fire and relax surrounded by period features of this 16th Century farmhouse. There will be plenty of time to play a game of volleyball in the heated swimming pool and why not ease the aches and pains away in the bubbles of your very own Jacuzzi hot tub. Beyond the manicured enclosed gardens, discover acres of meadows and orchards, take in the fresh air on walks to nearby lakes and be tempted by the choice of village pubs and eateries.
Luxuriate in one of the ensuite bubble baths, perhaps a sip of afternoon tea by the pool, organise private catering or perhaps home pampering and later retire to your sumptuous bed after such an exciting day.
The kitchen has been carefully crafted, and extends beautifully into an open vaulted conservatory, overlooking the Jacuzzi and gardens. At night move the dining table to one side and pull your best dance moves under the kitchens disco lights whilst playing your favourite songs.
Whatever your needs for the perfect weekend away, be it fun or peace and tranquility all this and more can be enjoyed at your very own country retreat near Canterbury.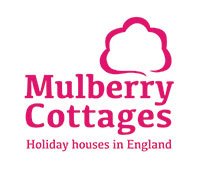 1 / 5
Indoor / Outdoor swimming pool
Address
Perry Lane
Canterbury
CT3 1ER