11 Iconic Attractions in Kent
Kent is known as the Garden of England – famous for its food and drink production, and most recently wine. As much as we love gardens here in Kent however, there's more to this county. From one of the world's oldest religious structures to royal homes and iconic views – we've rounded up the 11 most iconic places to visit in Kent.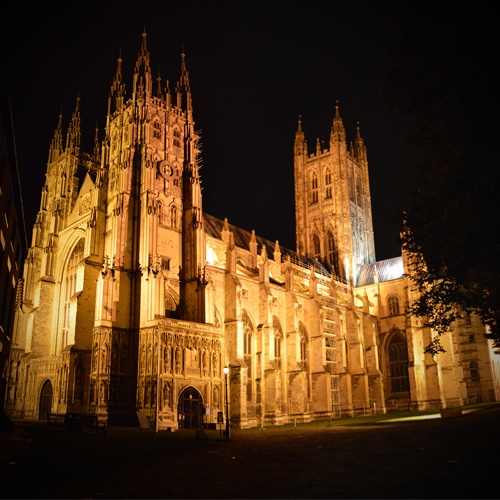 Canterbury Cathedral
Built almost one thousand years ago, Canterbury Cathedral is the most visited attraction in Kent and there's good reason. With a rich history, a visit to Canterbury and the local area is not complete without a visit to marvel over the lofty views, beautiful stained glass windows and substantial crypt.  You might even bump into the head of the Anglican church – The Archbishop Justin Welby! Make your pilgrimage to Canterbury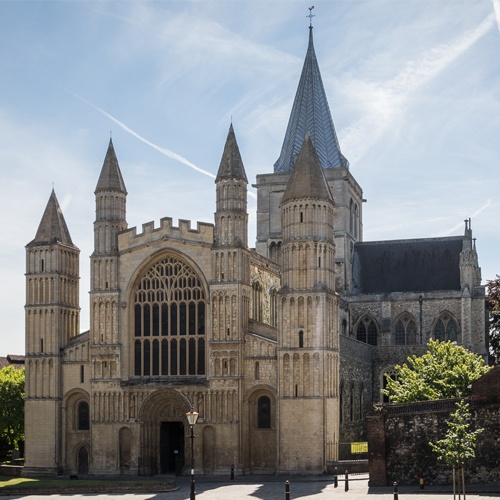 Rochester Cathedral
Sitting on its current site since 604AD, the cathedral in Rochester is the second oldest in the UK with it's current architecture, including the nave and facade added in 1080. Once you step inside, marvel at the recently refurbished Crypt, Vestry and Chapter Library or step outside to the gardens and discover the ruins of the monastery which was closed in 1540. 1400 years of spiritual history in Medway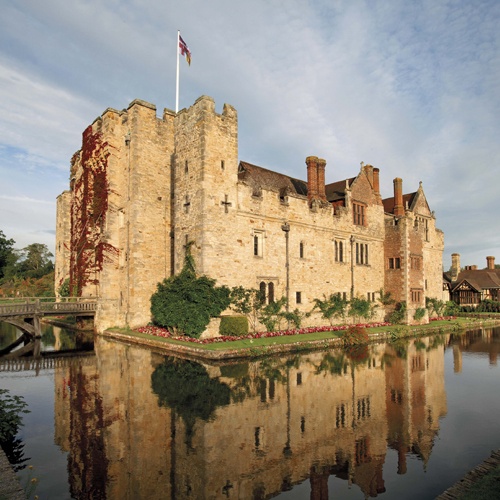 Hever Castle
Challenging the Cathedrals for age, Hever Castle has an history almost as full as it is just shy of 800 years old old. Most famous for being the childhood home of Anne Boleyn, today the castle has plenty to explore, whether it be the maze, Italian Garden or simply taking in the beauty of the castle and its moat – and if you get sleepy on your way around, there's even Tudor bedrooms to spend the night.
Royal exploring and living in Hever
Leeds Castle
'The loveliest castle in the world' is a phrase used to describe Leeds Castle quite often - pay it a visit and you'll soon see why! Sitting on an island in the middle of a lake, a castle has existed on the site since 1119 and has Royal connections including Edward I and Henry VIII. Most recently, the castle was owned by Lady Bailie who had a number of high-profile parties and decorated the interior to today's spectacular standard. Be sure to get a punt around the water to see the best views!
800 years of history in Leeds Castle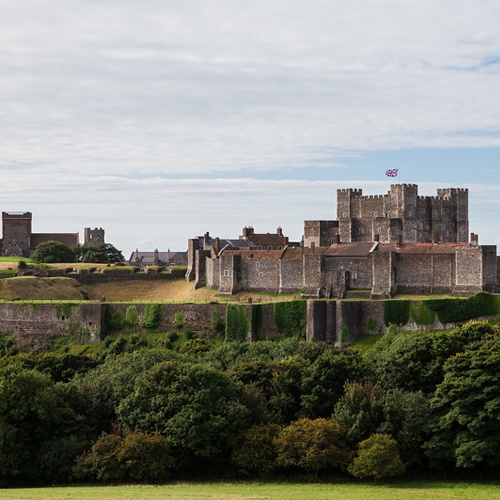 Dover Castle
Although the two castles above have an aristocratic past, Dover Castle has more of a military history. Standing as Kent and England's first line of defence since the 11th century, you can easily spend a full day here exploring and living life like King Henry II, with costumed characters and regular re-enactments. Although if you fancy your history a little more recent, there's the Secret Wartime Tunnels which were military headquarters and underground hospital during WWII.
Discover the Key to England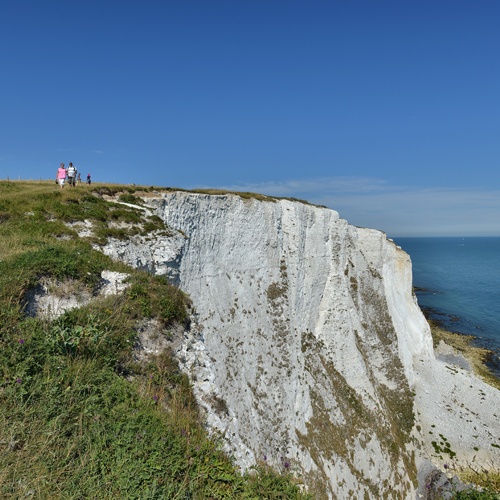 The White Cliffs of Dover
You might not be able to see Dover Castle from across the Channel, but on a clear day the White Cliffs are visible from the French coastline and for as long as people have been crossing the strait, they have been the icon of England. Standing tall and powerful, visitors can be treated to undulating walks with seasonal plantation and spectacular views across the sea and the busy shipping lane.
The chalky edge of England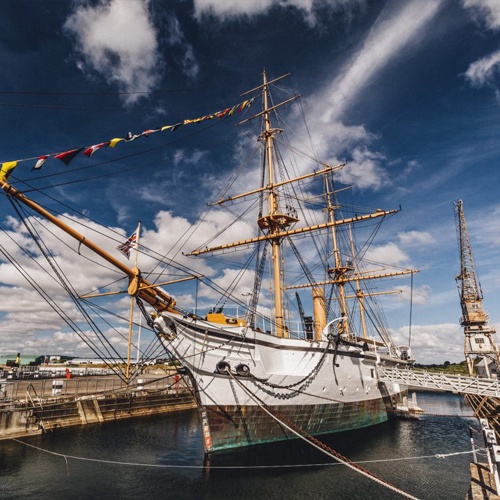 Historic Dockyard Chatham
Moving away from castles and royalty, Chatham Dockyard was the most complete dockyard from the 'age of sail' in the world. Once sitting at over 400 acres, the dockyard is today a little smaller, however it still houses three historic warships, a WWII destroyer and a submarine last used in 1990. It is however not just about visiting naval ships, as there is a calendar of events throughout the year to keep everyone entertained including television set tours and art exhibitions.
Create a historic day out at the Dockyard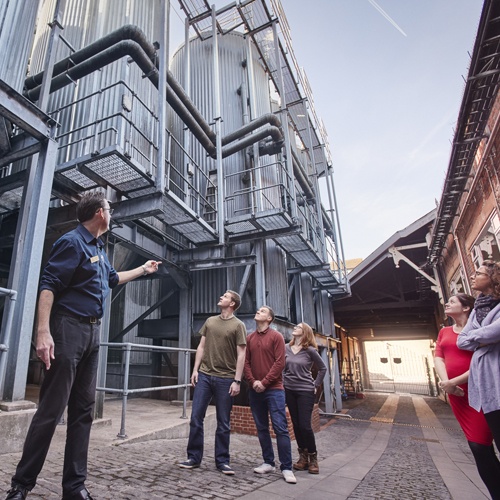 Shepherd Neame Brewery & Visitor Centre
One of the most well-known businesses across the South East is Shepherd Neame. Synonymous with your favourite local pub or pint, the drinks producer has been local to Faversham in Kent for over 300 years. Proudly independent and family run, Shepherd Neame hosts tours around their brewing facilities from smelling the hops to tasting the final product, it's a day to really get into the Kentish spirit!
Taste testing at Britain's oldest brewer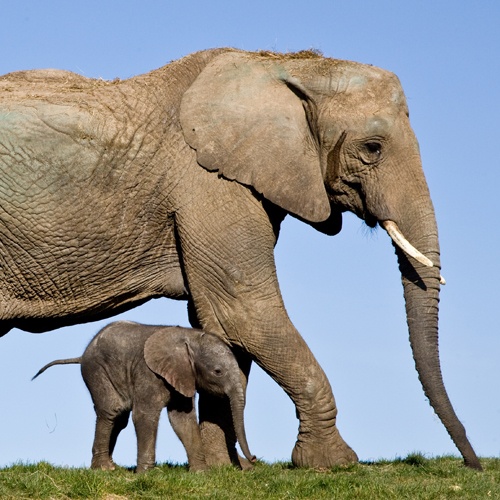 Howletts Wild Animal Park
Set up in 1957 by John Aspinall, Howletts has been a staple of Kent's animal heritage since its opening to the public in 1975. Known for housing some of the rarest and most endangered species in the world, the park is an advocate for the breeding of the animals who are in most need of help. Visitors can expect to explore 100 acres of wooded parkland, to really feel close to nature and its magnificent species.
Walk amongst animals at Howletts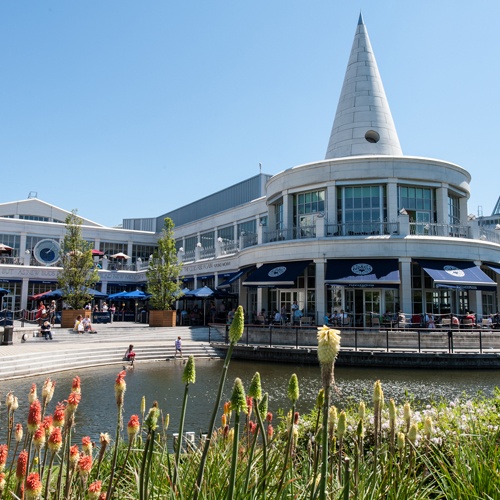 Bluewater
Kent is not just all about history and beautiful landscapes – it has also got a reputation for being a good shopping destination too! If you need to get a bunch of Christmas shopping done in one hit there's everything from high street brands to more upper end stores. If you have a member of the family who just doesn't find the appeal to shop then Bluewater is the spot for them too - featuring a cinema, waterside restaurants and even a trampoline park, it's a day out for any kind of activity. Shop, watch and jump at Bluewater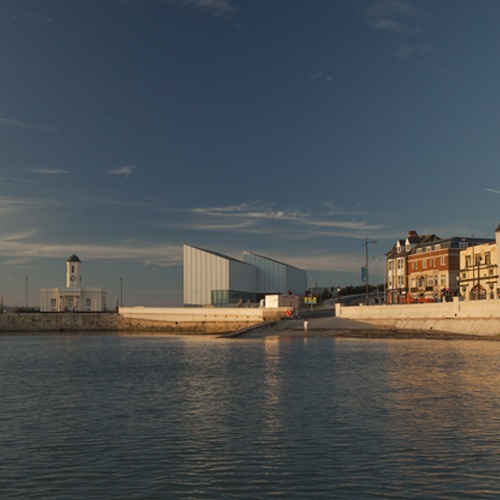 Turner Contemporary
It may well be the youngest attraction on this list, but the Turner Contemporary art gallery in Margate is certainly not to be discounted. Internationally renowned and a modern symbol of the town, the gallery has featured works by JMW Turner himself, through to modern day heavyweights such as Tracy Emin and Antony Gormley. In 2019, the Turner Contemporary will host the Turner Prize - one of the most well known awards in the world of visual arts, and with new exhibitions opening regularly, there is no such thing as a bad time to visit. Art on the coast in Margate
Of course there are more than these ten attractions in Kent, be sure to check out our attractions page right here!