Slough fort built in 1867 is a small artillery placement which was built to protect the Thames estuary and Chatham dockyard from the newly developed French ironclad ships. The fort went through a number redevelopments during both world wars as weapons technology evolved. The fort also became a zoo for a brief period during the 1920's, housing lions in the casemates. During your tour, you will hear about its rich history and see many artifacts in our museum. If you choose to visit us on one of our 'ghost stories nights' or paranormal investigations, you will experience a different spookier aspect of the fort during the evening.
General tours are every Sunday at 11am (arrive 10:45am) from April - September
*Please note, the fort entrance is located just before the Haven Holiday Camp*
Additional to general opening times there are 3 open days per year with additional attractions. These include historic vehicles, reenactors, family games, pop up café and shop which include a tour of the fort. Additional entrance fee applies for these events.
There are also several 'A Night of Ghost Stories' these events are typically family friendly where you can find out about the spookier side of Slough Fort. Tickets can be purchased via the fort Facebook page
Paranormal investigation nights, if you are a budding ghost buster and are interested in doing a paranormal investigation at the fort there are several events. These events are orginised by Paranormal groups who use the fort as a base for their investigation. All dates and links to tickets can be found via our Facebook page
https://www.facebook.com/Slough-Fort-Preservation-Trust-869178483172446/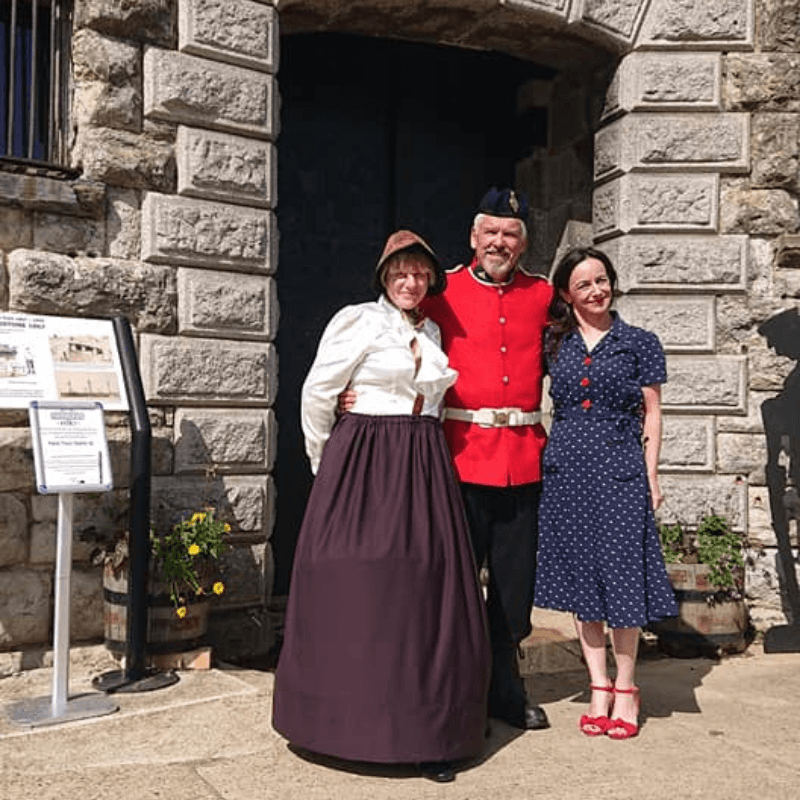 Opening Times
Open April-September
Closed Christmas and New Year
Open Bank Holidays and Easter
Guide Dogs, Hearing Dogs and Registered Assistance Dogs welcome
Address
Slough Fort
Allhallows,
Nr Rochester,
Kent
ME3 9QF
Entry Price
£5 – General Sunday Tour
£2 – General Sunday Tour