Explore, Discover & Enjoy Canterbury with Curious About Canterbury - two self-guided heritage walks with a treasure hunt style
Are you looking for an unusual & quirky activity which gets you out in the fresh air whatever the weather? Take one of our self-guided walks with a treasure hunt theme – looping around the better-known sights, as well as some of the more unusual & quirky ones, which combined make Canterbury a fascinating place to explore!
A Curious About walk is a fun & social activity for all the family & friends- where everyone can be actively involved, helping with directions, matching pictures, reading historical snippets and finding answers to clues.
Buy in printed booklet or instant download format & explore in your own time.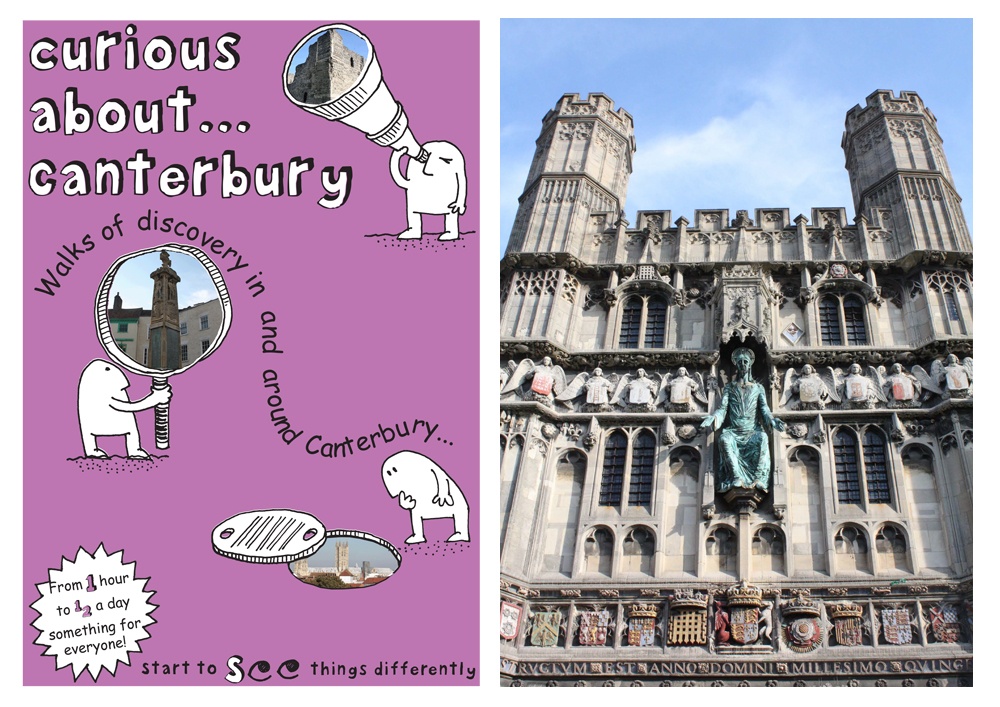 Opening Times
Open daily, daylight hours
Address
Canterbury City Centre
Starts: The Butter Market, Sun Street
Entry Price
From £5.99 to £7.49 – for up to four people
Use code Visit20 for 20% off any two or more walks