Top tips to get your fall fix
Our newsfeeds are packed with a kaleidoscope of colour, the scarves are on and there's a crisp chill in the air! This season don't waste one second scrolling through other people's gorgeous autumn snaps, get out there and make the most of those fall days!
Whether you're looking for autumn walks, foraging adventures, or somewhere to escape from the cold (we don't judge), we've enlisted the help of some of our friends to provide you with the top tips to make the most of those autumn days out.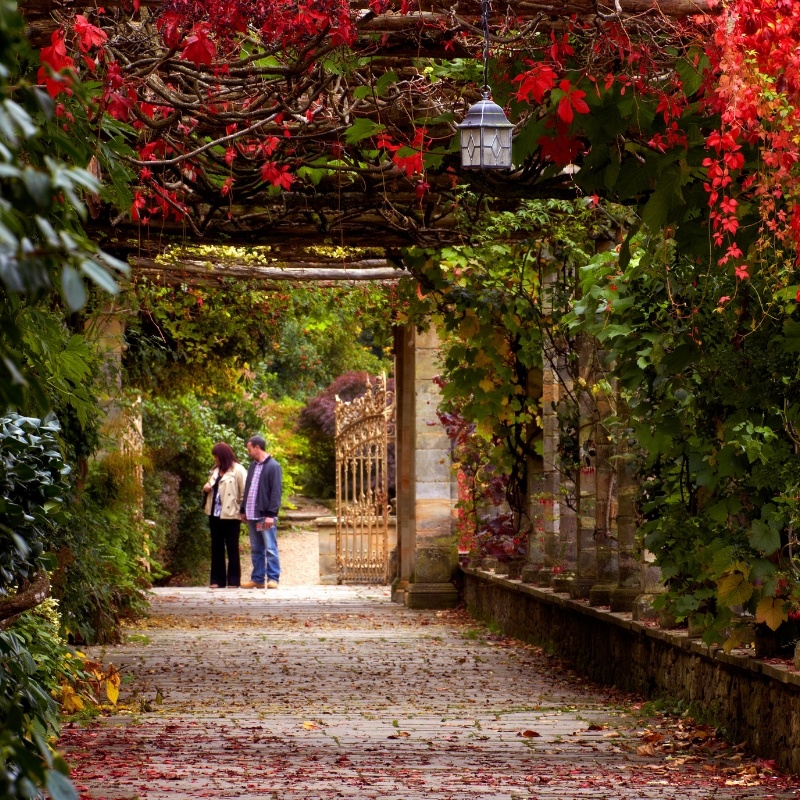 It's autumn so we just had to lead off with the bucket list of colourful trees you can spot at Hever Castle & Gardens right now! Head Gardener Neil Miller recommends taking the Autumn Trail for sightings of the purple-reds of the cherry trees, orange-coloured chestnut trees and the yellow larch to get that autumn fix. And don't forget to take a photo of that impressive Japanese Treehouse! Walk this way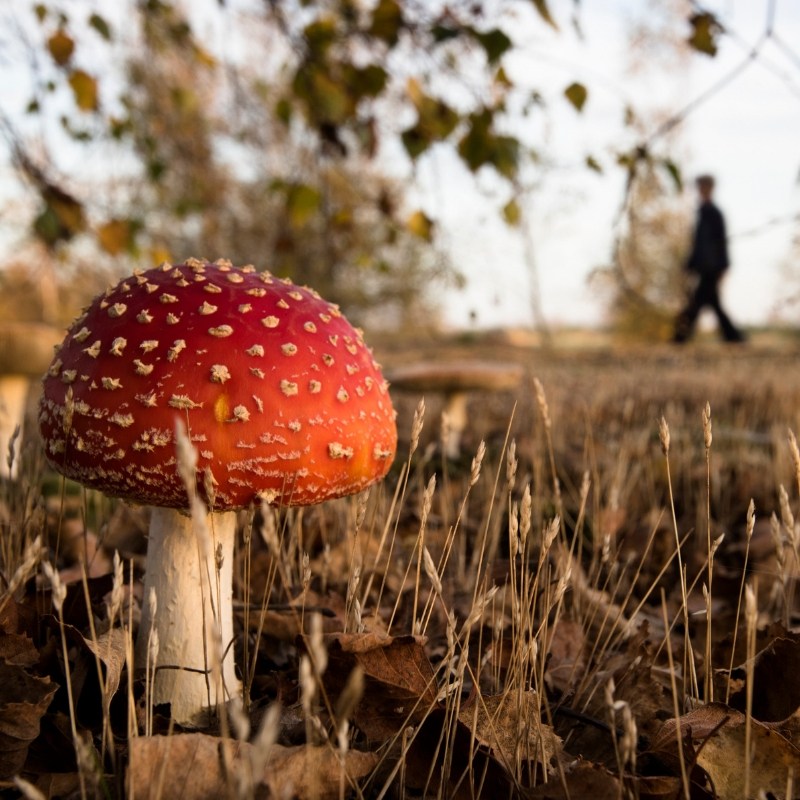 Don't put your camera away just yet because Betteshanger Park is awash with colour right now. Cycle through the park for those autumnal scenes, but don't pedal off too hard as there is plenty to see in those many acres! Lynnette from Betteshanger recommends keeping an eye out for the fly agaric – a fairy toadstool if ever there was one! On two wheels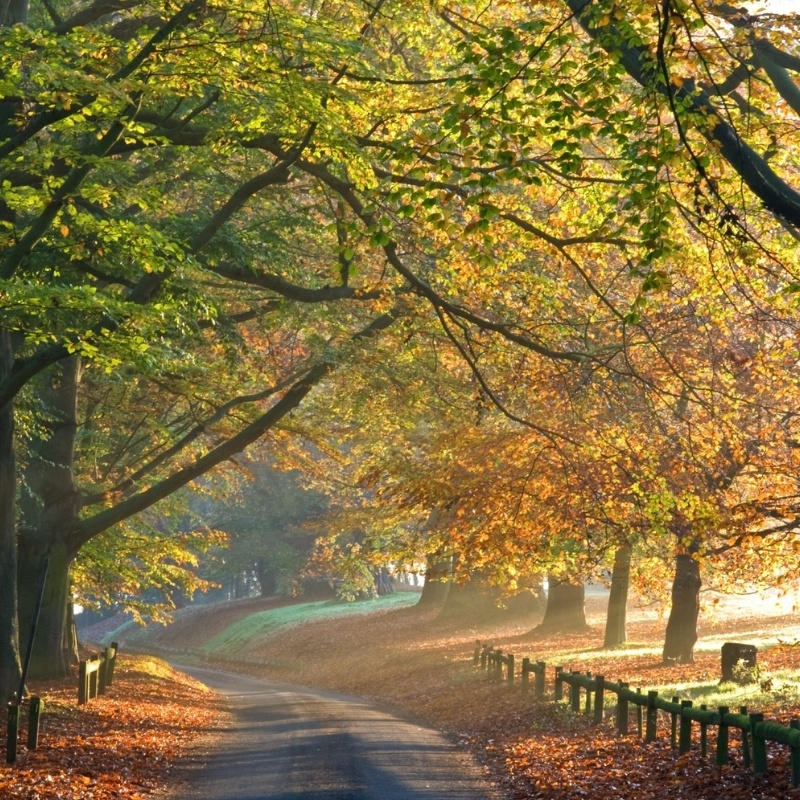 With a lake at its heart and plenty of paths and trails to follow, we can see why Christine from Maidstone Borough Council recommends Mote Park at this time of year! Get your autumn walk in now while the trees are still ablaze with colour and be sure to take a pit-stop at the lake for an ice cream (for those still clinging to summer). Park life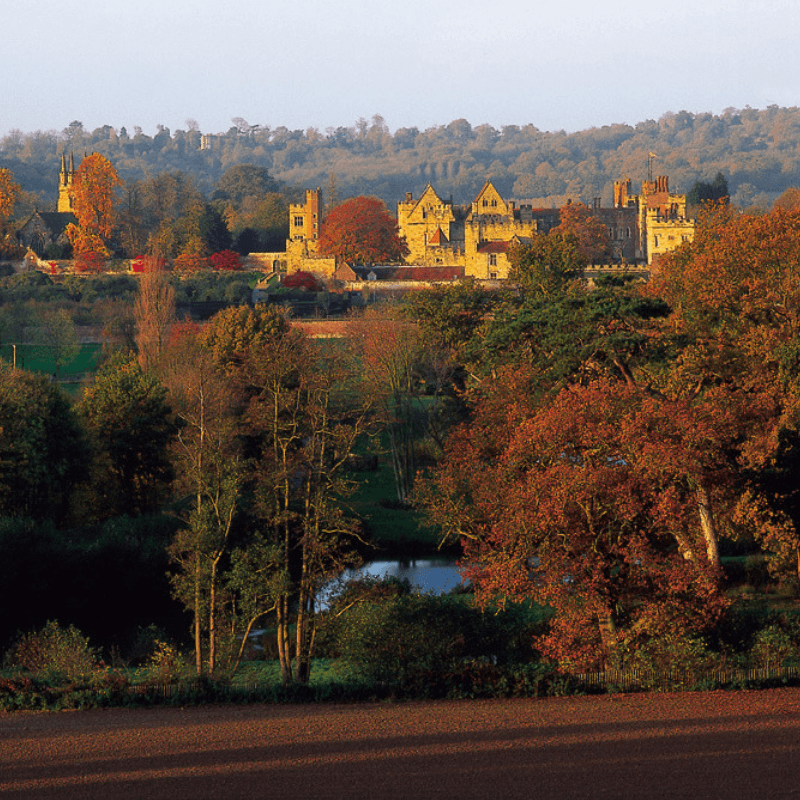 Head of Marketing, Lucy, cannot recommend the Penshurst Parkland and Riverside Walks enough this season. Completely free, these trails take in just some of the Estate's 2,500 acres, and with horse chestnut trees dotted throughout, they're sure to be a conker collector's dream! For a true picture of autumn, Lucy recommends paying a visit during the start of October to see the estate's deer. Tour the grounds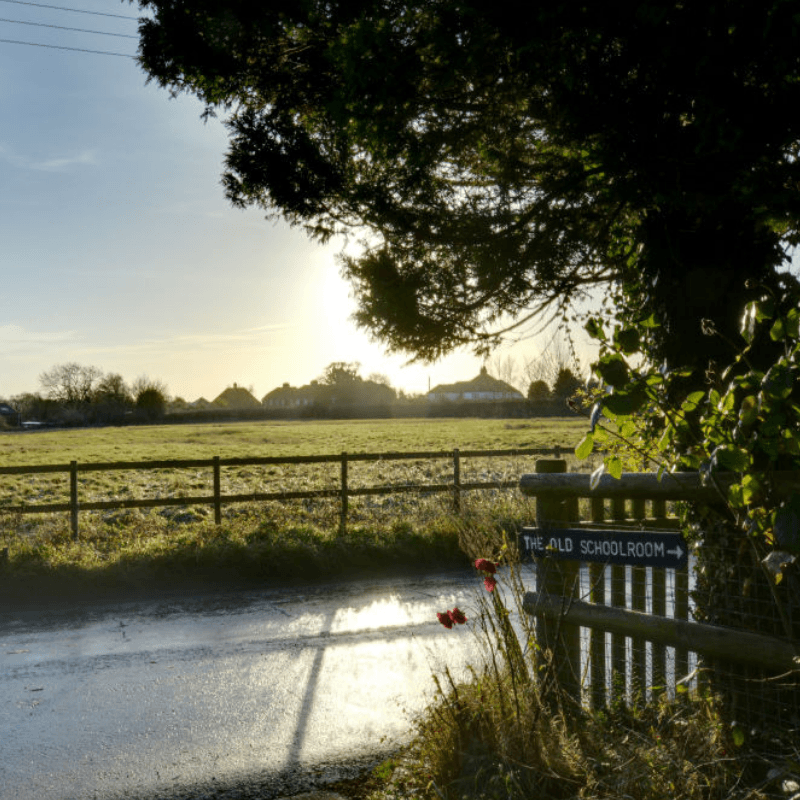 Forget the summer getaway, Vanessa from Kent and Sussex Cottages is all about the autumn break this year. Head to the picturesque village of Waltham for a stay at the Old Schoolroom and hit the woods for leaf-crunching walks with your four-legged friend and a spot of chestnut foraging in Denge Woods – who said harvest was over? Check in and check out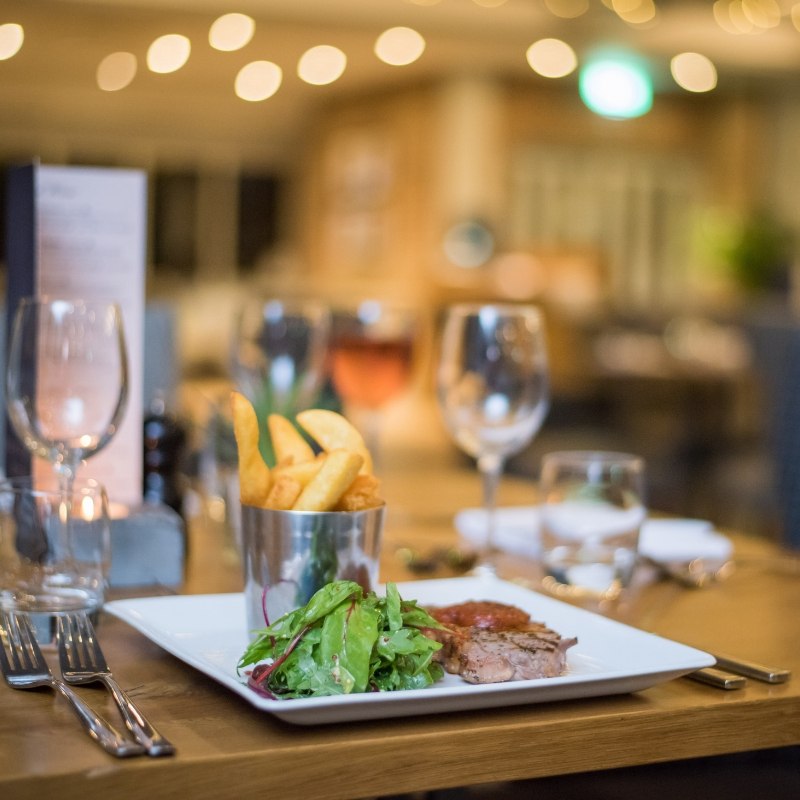 A taste of autumn
Not facing the great outdoors any time soon? Head Chef Andre Woodward has dished up some insight on how to bring autumn into the kitchen. Packed with flavour and perfect with a little nduja sausage, Andre recommends guinea fowl for an autumn dish, but if you don't fancy cooking it up yourself, his masterpiece is a firm favourite at the Boat House Bistro at Bewl Water. A feast for the season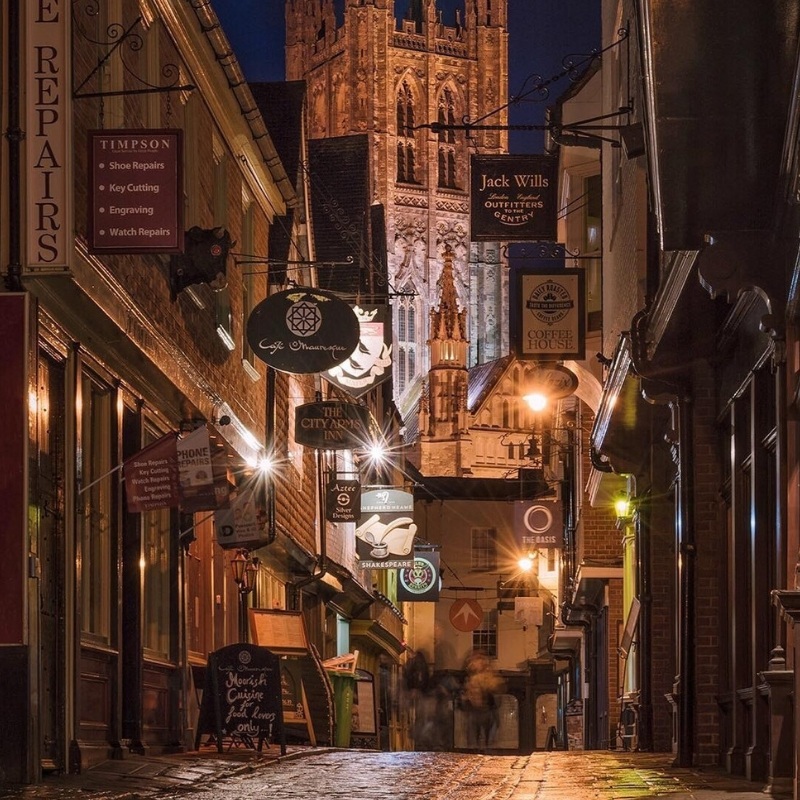 Cobbled streets, vibrant gardens and sunsets over the cathedral – trust us, you'll get a lot of likes on those Instagram posts! Luckily, the ABode is in complete agreement about Canterbury's cold weather charms, so they're recommending an escape with dinner and a stay at their chic city centre. We can't think of many places we'd rather be to sip on those pumpkin spiced lattes! Head to Canterbury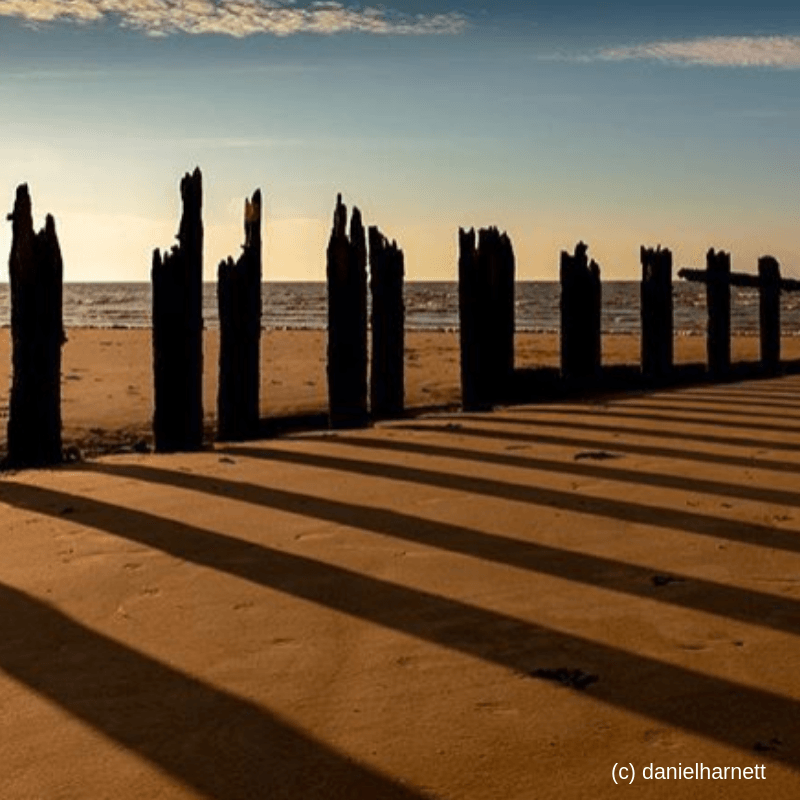 We can always trust our friends on the coast to recommend a breath of sea air, whatever the weather! For those brisk coastal walks, explore the Viking Coastal Trail and follow chalk cliffs and quiet lanes along the coastline, before stopping off for hot chocolate in one of the pretty towns of Broadstairs, Margate and Ramsgate. Coastal explorers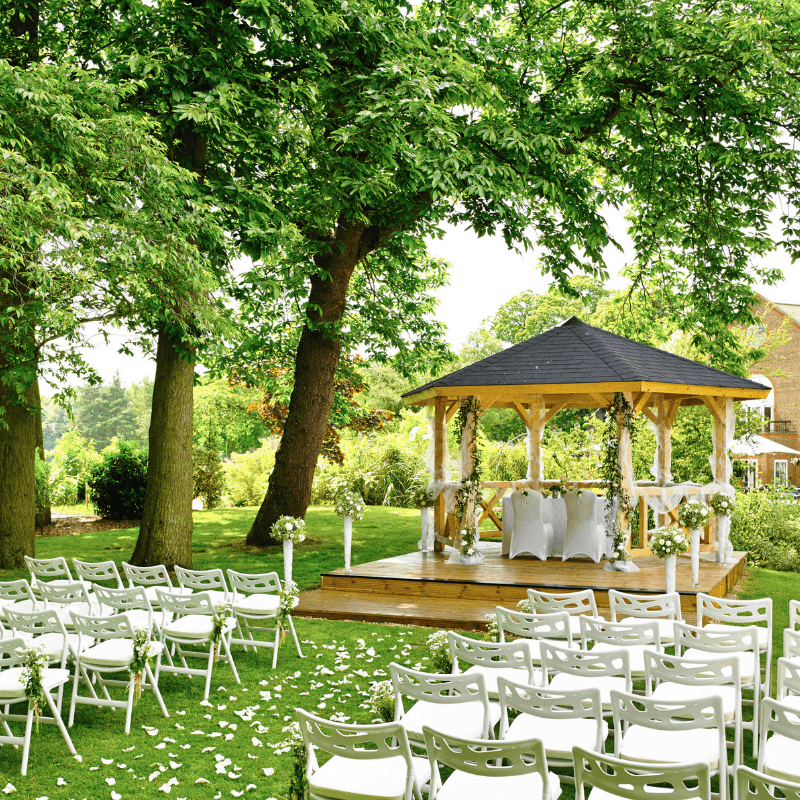 With its rich colours and beauty, autumn is the perfect time for a wedding, according to Natasha Wadhams, Wedding Coordinator at Tudor Park Marriott Hotel & Country Club in Bearsted. And to prove it, she's shared some of her top tips for planning your perfect day. Firstly, autumn colours are beautiful, so use them in your colour palette - think auburn, rich reds and golds. Think about the timings and make sure you haven't planned outdoor photos when it's dark out, but be sure to embrace the dark too (we love her suggestion of handing out sparklers and toffee apples). And finally, remember it is autumn, so have a weather contingency plan in place to avoid the windswept bridal look. 
A colourful wedding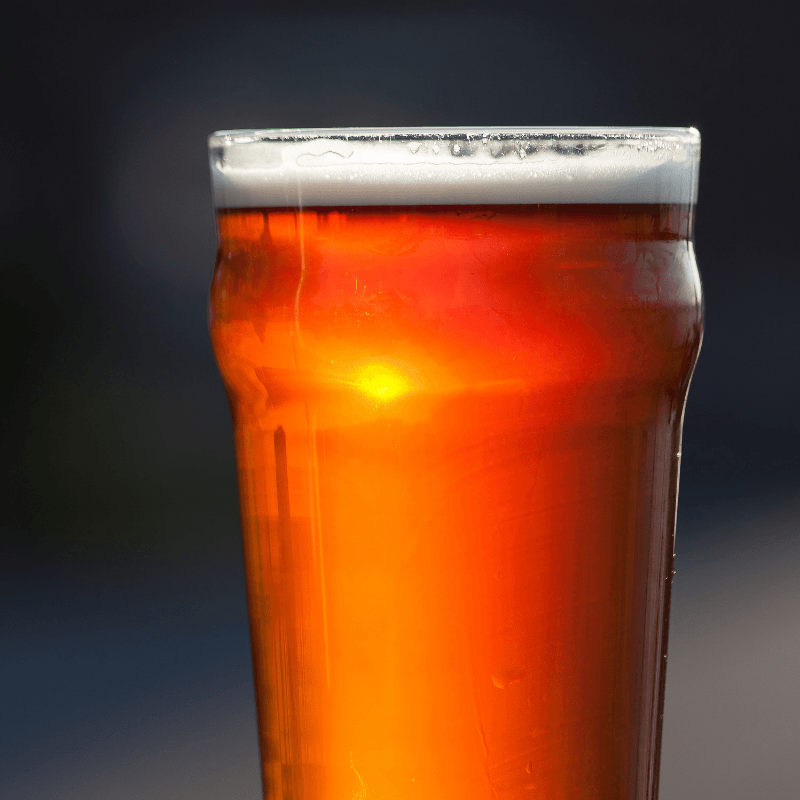 Nothing beats a pint in a cosy pub once those evenings start to draw in and Shepherd Neame's Late Red is our tipple of choice this autumn. With a deep copper colour and hints of toffee and fruit, it's the perfect brew for a post-autumnal walk! 
A tempting tipple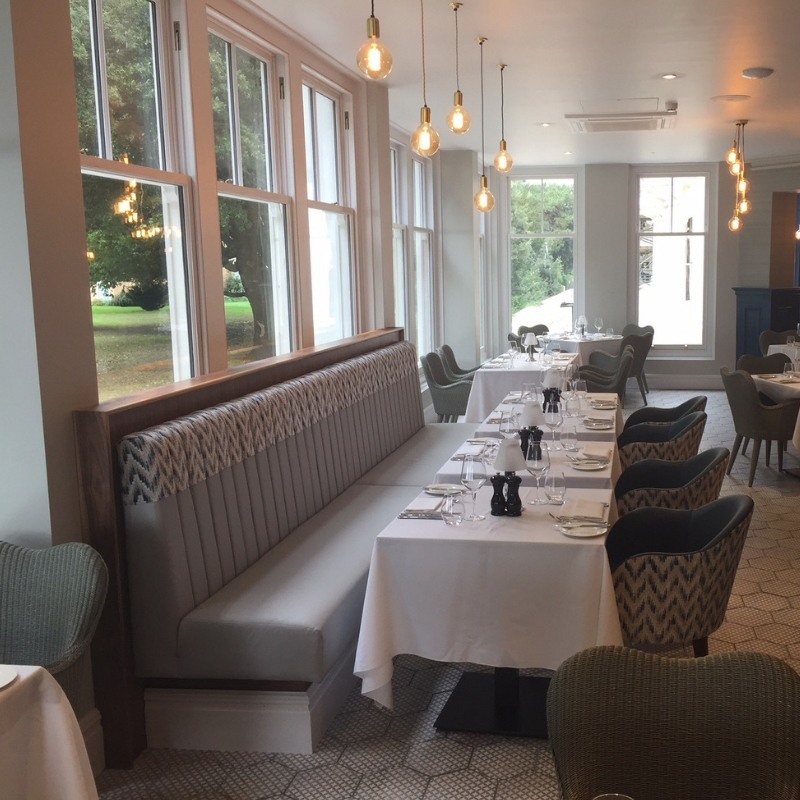 This autumn cosy up with a bottle of red and sensational food at the Marco Pierre White Steakhouse Bar and Grill in Folkestone for the ultimate treat when those evenings start to draw in. Better still, insider information tells us there are plenty of autumn deals to tempt you this season, so be sure to keep an eye out. Table for two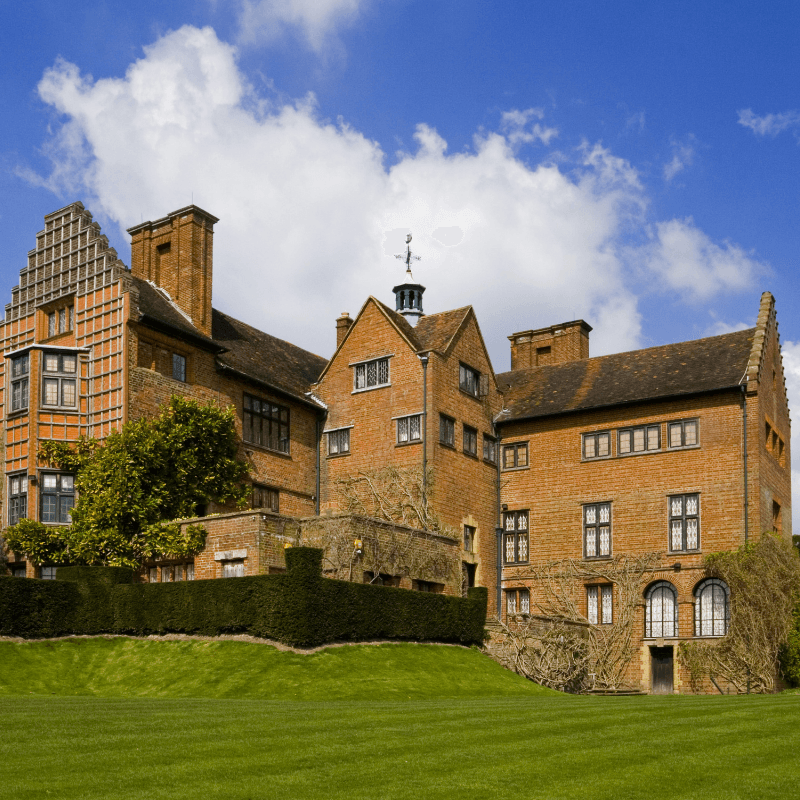 With miles of woods and trails along the Greensand Ridge, the four mile walk from the pretty village of Westerham to Churchill's home of Chartwell is well worth lacing up your boots for. Enjoy vibrant colour as you walk leaf-strewn paths, and be sure to stop in at Chartwell for a tour of those glorious gardens! History made