Tales of Kentish Christmas Markets
Warm open fires making a crackling sound, roasted chestnuts being sold by the pound. Christmas trees twinkling oh-so-bright, illuminating this cold dark winter's night. Festive tales as old as time being shared whilst passing round the mulled wine- It must only mean that Christmas is here so it's time to spread some yuletide cheer.
From frosty fairs and festive goodies, to whimsical stalls and winter warmers, find it all in Kent this Christmas. Visitors and residents will be spoilt for choice with the wide variety of Christmas markets and Christmas days out across the county this season. So follow the trail of this winter's tale to discover where you can get the most amazing Christmas gifts for your loved ones.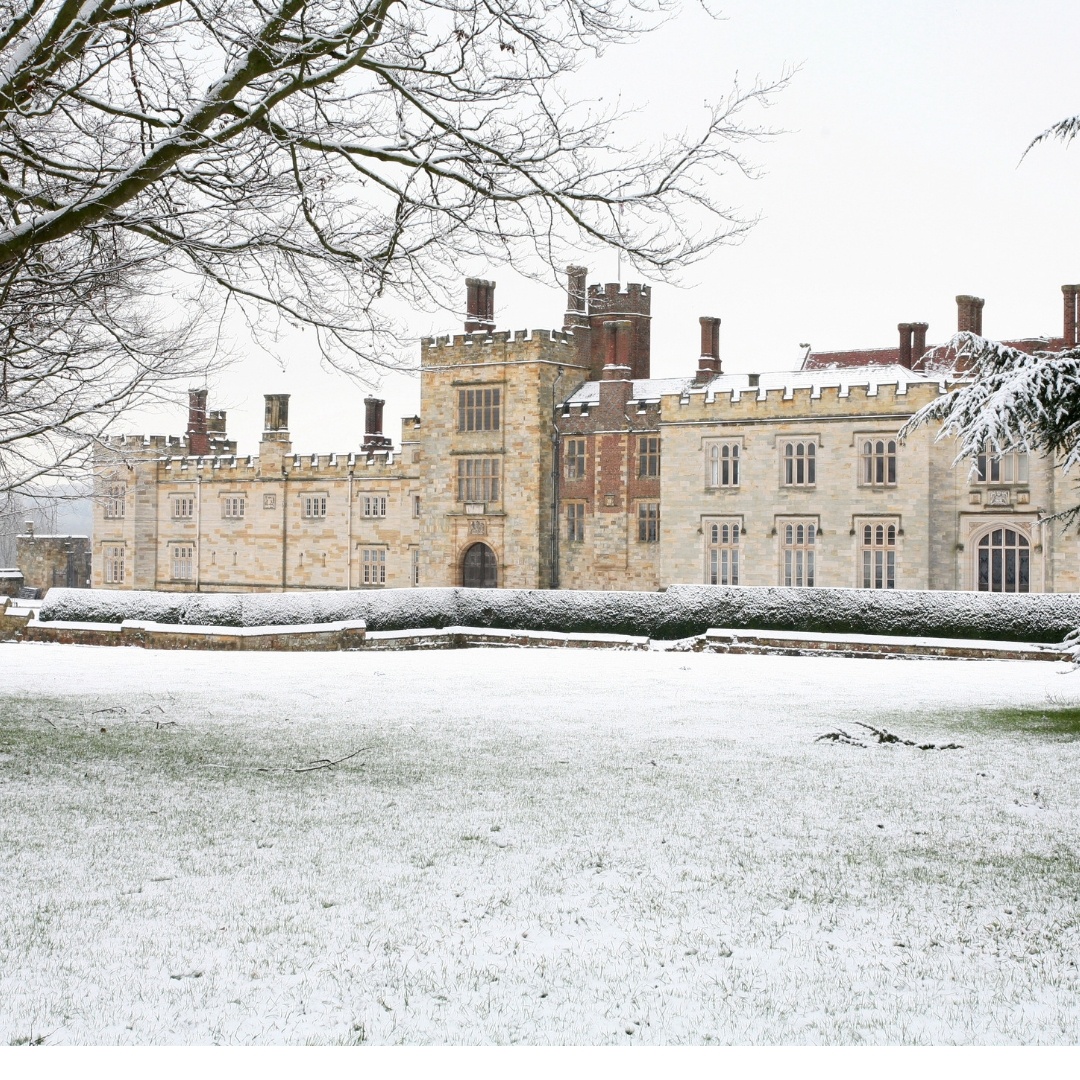 Old Ebenezer Scrooge had a fortune so huge, but his heart was cold as he refused to give gold. Encounters with three ghosts made him change his mind, infused him with the Christmas spirit making him so kind. The joyful Christmas spirit is heading to Penshurst Place from 2nd November to Christmas Eve, bringing wonderful gifts of hampers filled with local produce, freshly-grown mistletoe and beautiful ornaments in the much-loved gift shop. Every Wednesday from 14th November to 12th December escape the hustle and bustle of the high street and enjoy a late night shopping experience with 10% discount when you spend over £10 (a bargain Scrooge would be grateful for)! Embrace the Christmas spirit…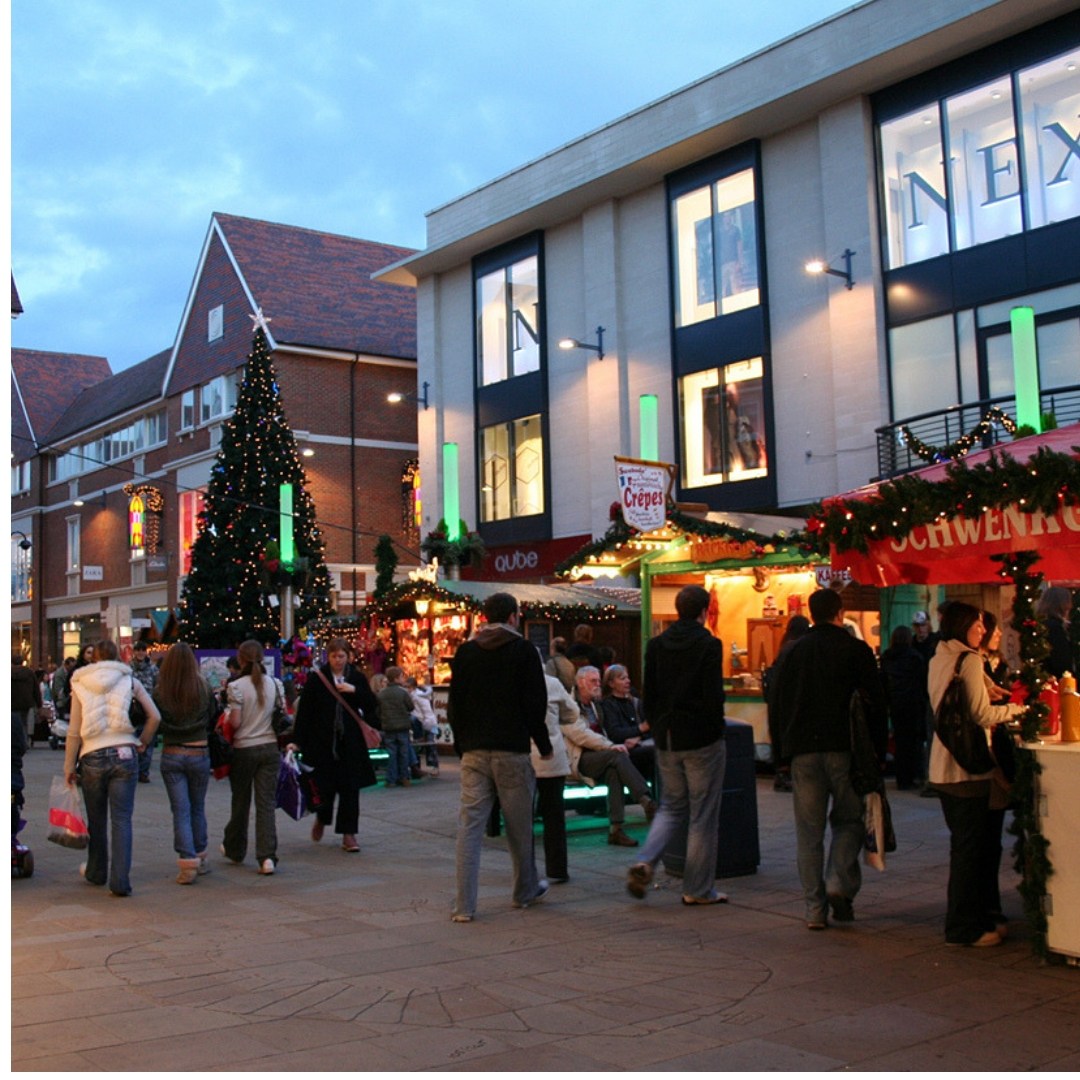 Oliver Twist was a young orphaned boy who had no possessions, not even a toy. He escaped to the city where his fortune seemed to change, he encountered both thieves and the wealthy whose lifestyles' ranged.  In a moral dilemma Oliver Twist fared well, able to live the rest of his life enjoying Christmas markets and not in a prison cell. Escape to the historic city of Canterbury dressed in its festive best from 16th November to Christmas Eve. This year it's bigger and better than ever with more stalls, great events and the chance to meet Santa Claus himself. Santa and his elves will be in town on Friday 30th November and available for pre-booked visits from 1st of December until Christmas Eve. Enjoy delicious sweet treats, warming winter drinks and cocktails as well as the opportunity to buy unique gifts. Escape to the city this Christmas…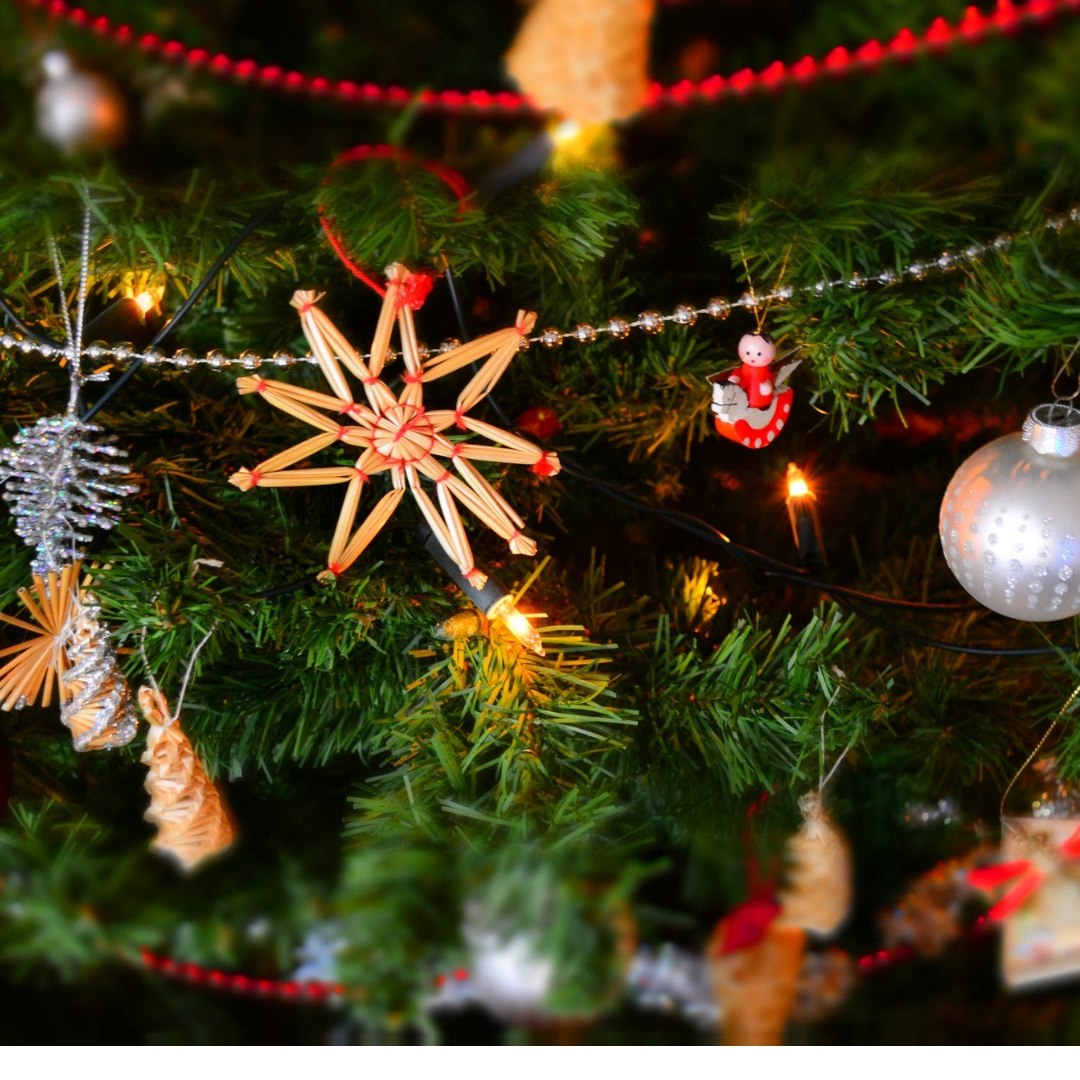 On a cold dark winter's night a boy embarked on the Polar Express embellished with white. Through this classic winter's story the boy learnt of belief and friendship, seeing Christmas in all its glory. Join everyone at Chartwell, the childhood home of the much beloved Winston Churchill, for their glorious Christmas markets. Open from the 22nd November to 25th November indulge in your favourite festive foods and get the perfect decorations to add a little sparkle to your Christmas tree. Feel the Christmas magic…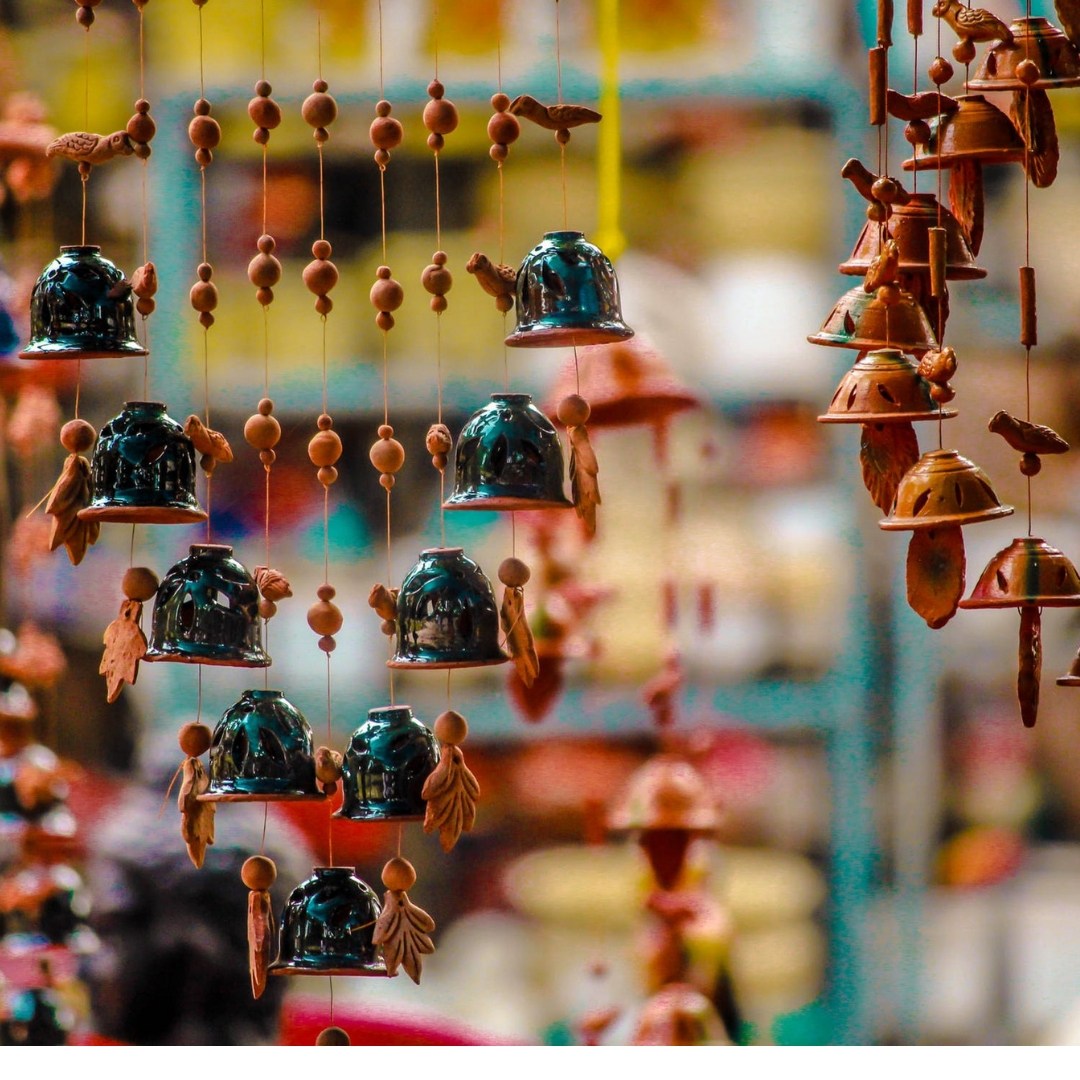 Christmas Flare at Chiddingstone Fair
On the outskirts of a quaint little town, lived a green, revenge-seeking Grinch who would constantly wear a frown. He planned to ruin the joy of Christmas for all until a little girl came along and they had a ball. The enchantment of friendship was oh-so-sweet that the Grinch saw Christmas as a special seasonal treat. Enjoy the enchantment of the season at Chiddingstone Castle's Christmas fair on 23rd and 24th November. The market sits proudly on the lawn overlooking the castle, enchanted by a sprinkling of seasonal spirit. Stalls can also be found in some of the castle's historic rooms, twinkling with yuletide decorations. Be sure to pre-book for the exclusive Friday 23rd November event and have yourself a cheeky little glass of free mulled wine or cider and a delicious mince pie. Have some fun at the fair…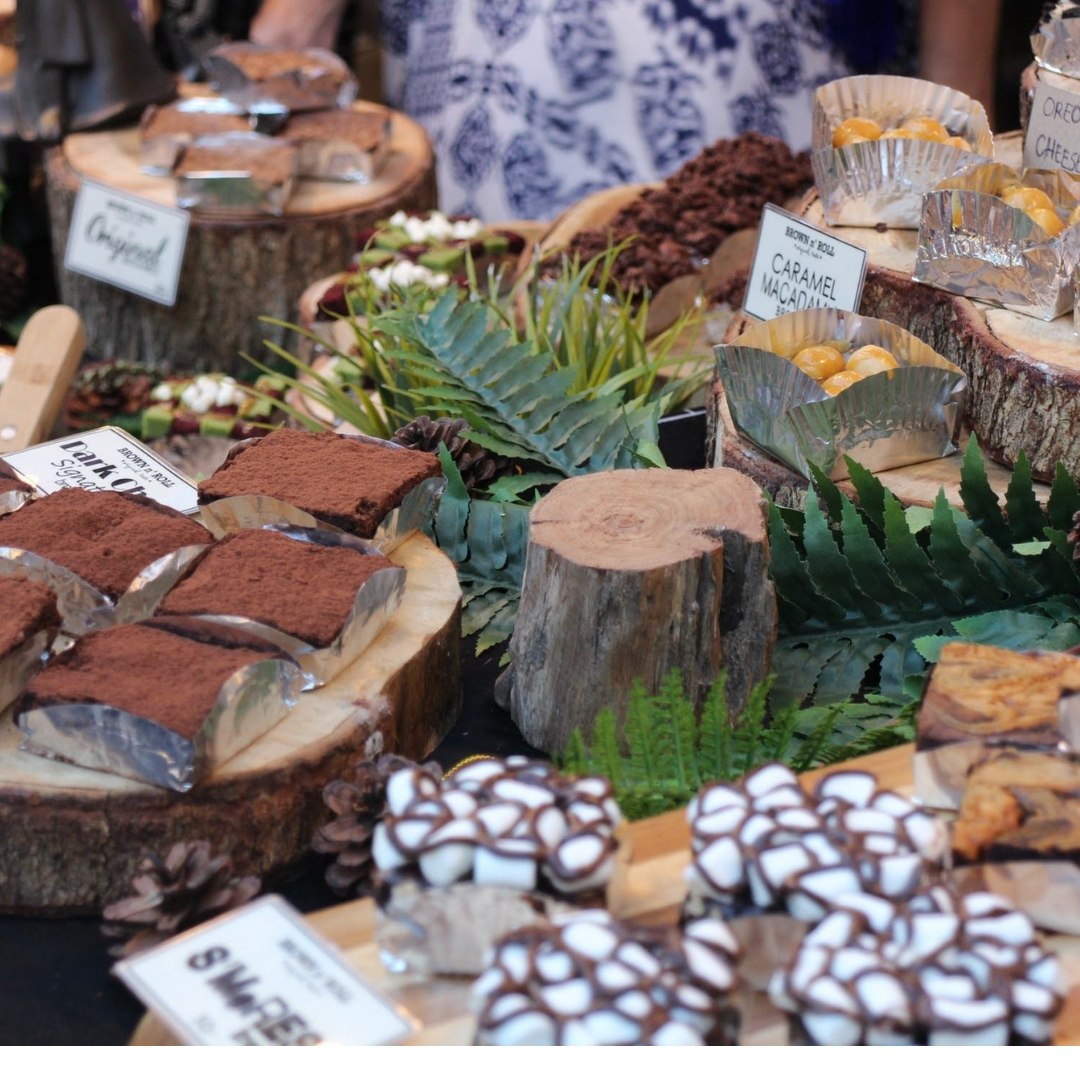 On a snowy winter's night a man with little Christmas spirit was given a fright. He found himself magically recruited to take Santa's place, delivering presents to young children to help Santa's case. Embrace the Santa in you and kick start your Christmas shopping at Sissinghurst festive market on 24th and 25th November. With a large range of stalls selling delicious local food and drink, crafts and festive gifts, you're sure to check off items from your wish list. There will be live entertainment throughout the weekend with the East Grinstead Concert Band back by popular demand. The market is free to enter and Sissinghurst's restaurant and shop will be open too. Embrace your inner Santa…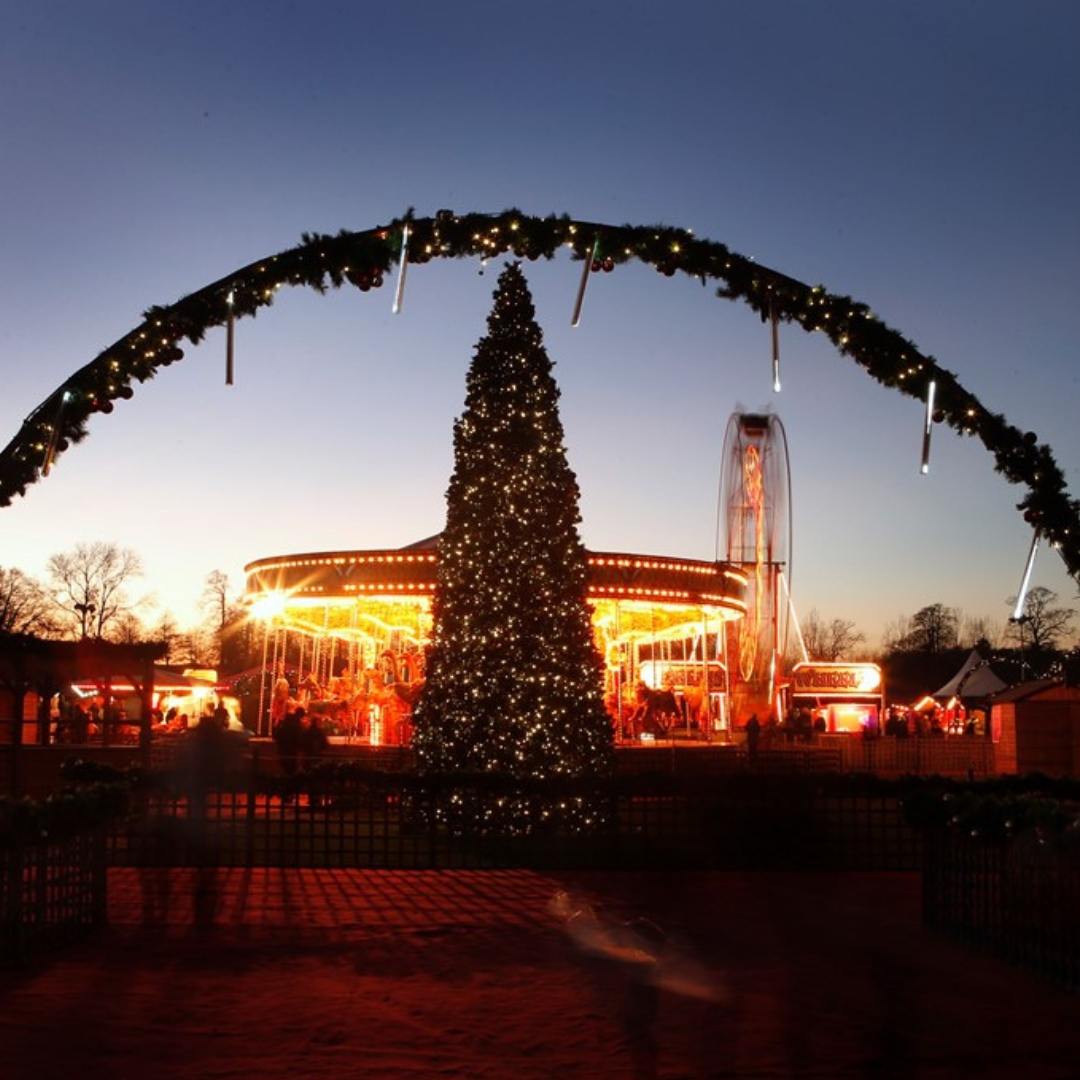 A magical silk top hat brought life into a snowman but a greedy magician wasn't a big fan. The magician chased him and Frosty had to flee as he was just a snowman wanting to be free. The chill of the North Pole was too much for Frosty's friends to bear so he decided it was time to melt which didn't seem fair. But the magic of Frosty returns every year making Christmas time a time of cheer. Rediscover the magic of Christmas at Leeds Castle Christmas Market on 24th-25th November, 1st-2nd December, 8th-9th December and 15th-16th December. Listen to live performances from the band stand, enjoy nostalgic fairground rides on the Victorian carousel or see Leeds Castle in all its glory from the big wheel. Sitting proudly on the Cedar Lawn, discover the market's splendid array of specialist food and drink, seasonal gifts and festive decorations. Be sure to book your place online to avoid disappointment. Enjoy the Christmas Cheer…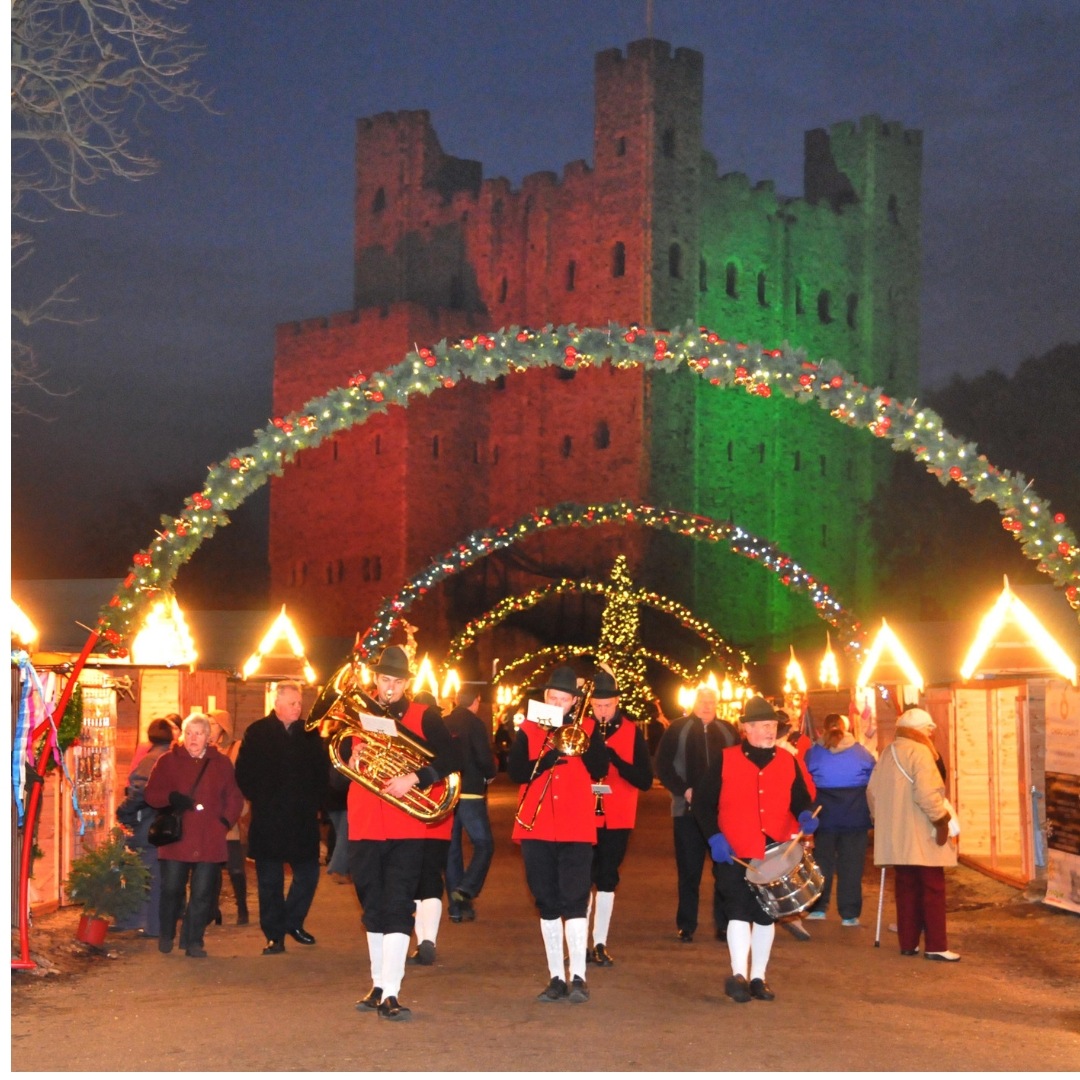 A young orphaned boy taken in by elves grew up to be tall, banging his head on their shelves. He went to New York on the hunt for his human dad, but his intense love for Christmas made his father mad. His festive cheer filled his father's cold heart with glee making this family Christmas scene a sight to see. Bring the family together and enjoy the magical festivities of Rochester Christmas Market. See the fairy lights draped over traditional German wooden chalets, twinkling at the foot of the 11th century Rochester Castle. Fill the kids' stockings with wonderful handmade and personalised gifts sold at the market and hear the chimes of the traditional funfair. Or indulge in a delicious hog roast whilst listening to live entertainment on the bandstand. Snow is guaranteed this season with the market's magical snow machine, dusting the market in blankets of white. The market is open on the weekends of 24th-25th November, 30th November-2nd December and 7th-9th December. A time for family…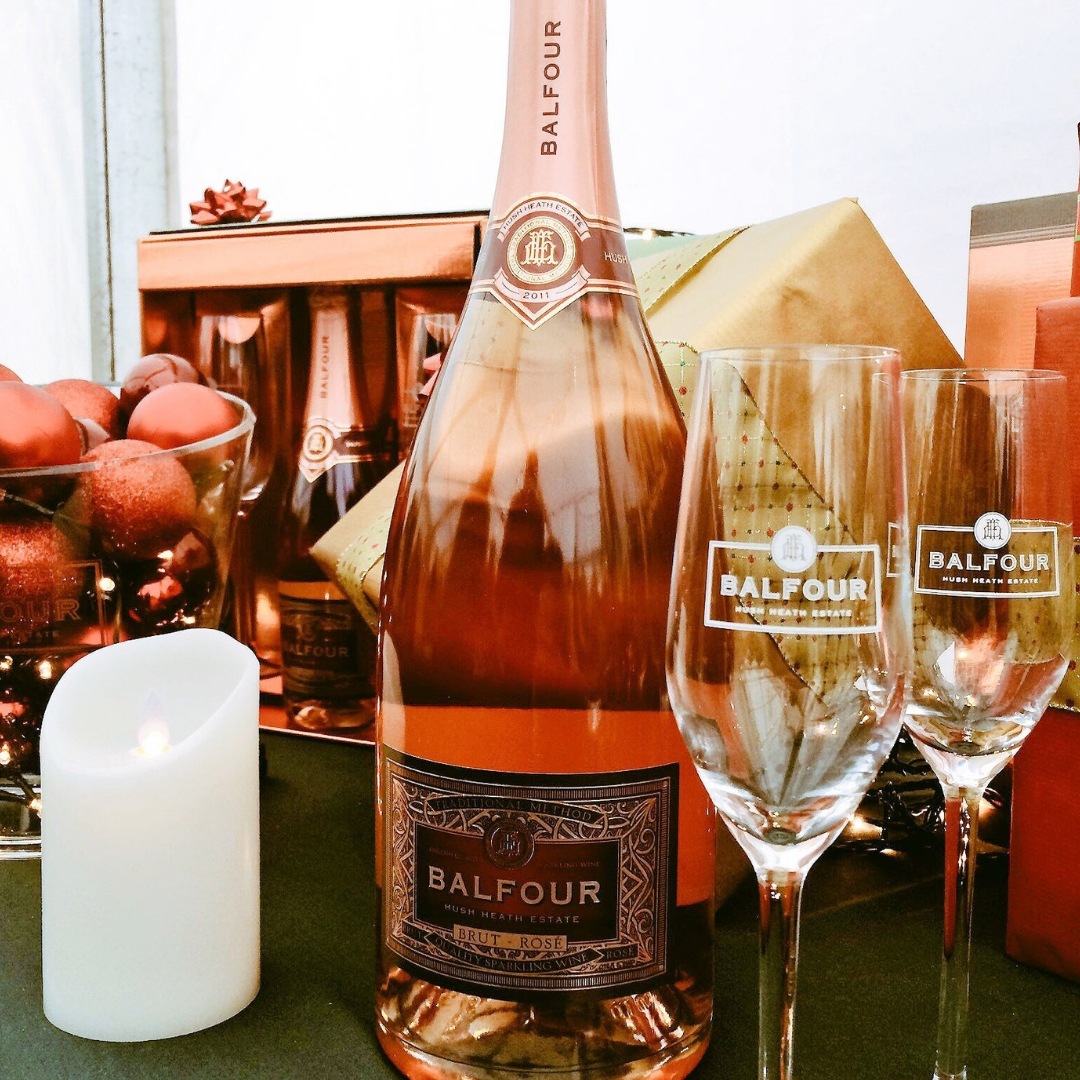 A girl receives an enchanted nutcracker toy that leads her on a Christmas adventure filled with joy. A huge celebration with banquets and dancing was had, which made everyone in the Kingdom rather glad. Join in the celebration at Hush Heath Estate with a complimentary glass of Balfour and a mince pie while you shop from 24th November to 24th December. There will be 25% off all cases of six bottles and the shop will be open seven days a week from 10am to 6pm. It's wine O'clock...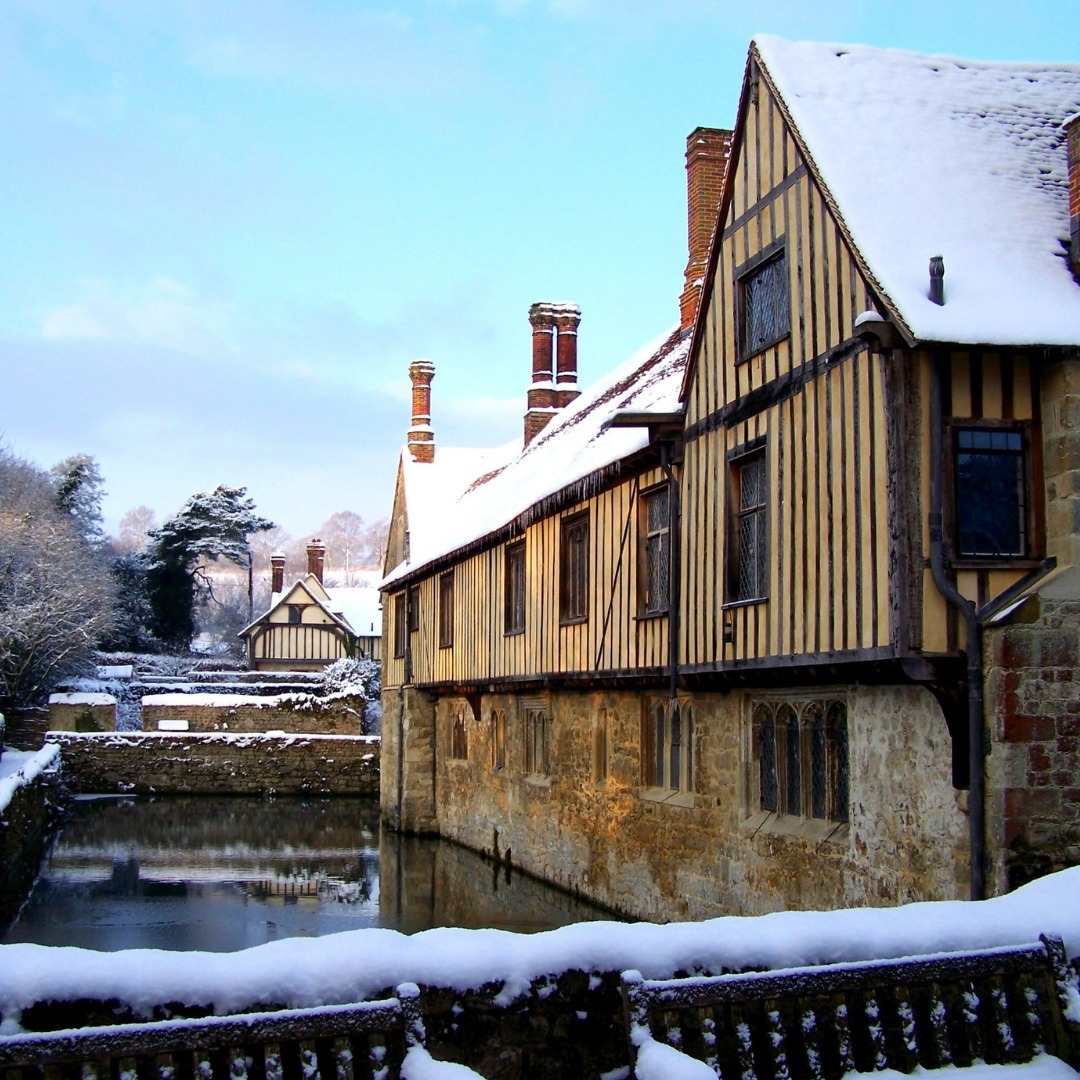 A young boy who was often ill-behaved, got left home alone at Christmas waiting to be saved. But some thieves were raiding his neighbourhood late one night, so he had to fight back using booby traps which gave them quite a fright. In the end the boy saved the day, proving that spending Christmas at home is the best way. Enjoy a homely Christmas celebration at Ightham Mote on 1st and 2nd of December from 10am to 3pm. Escape the hustle and bustle of the high street by visiting Ightham Mote's festive mini-market where you can get your loved ones something a little different. Santa will be there to give well-behaved girls and boys a festive gift and children can join in with some Christmas activities too. There will be a choir there too to add some extra Christmas sparkle to the market. There's no place like a stately home...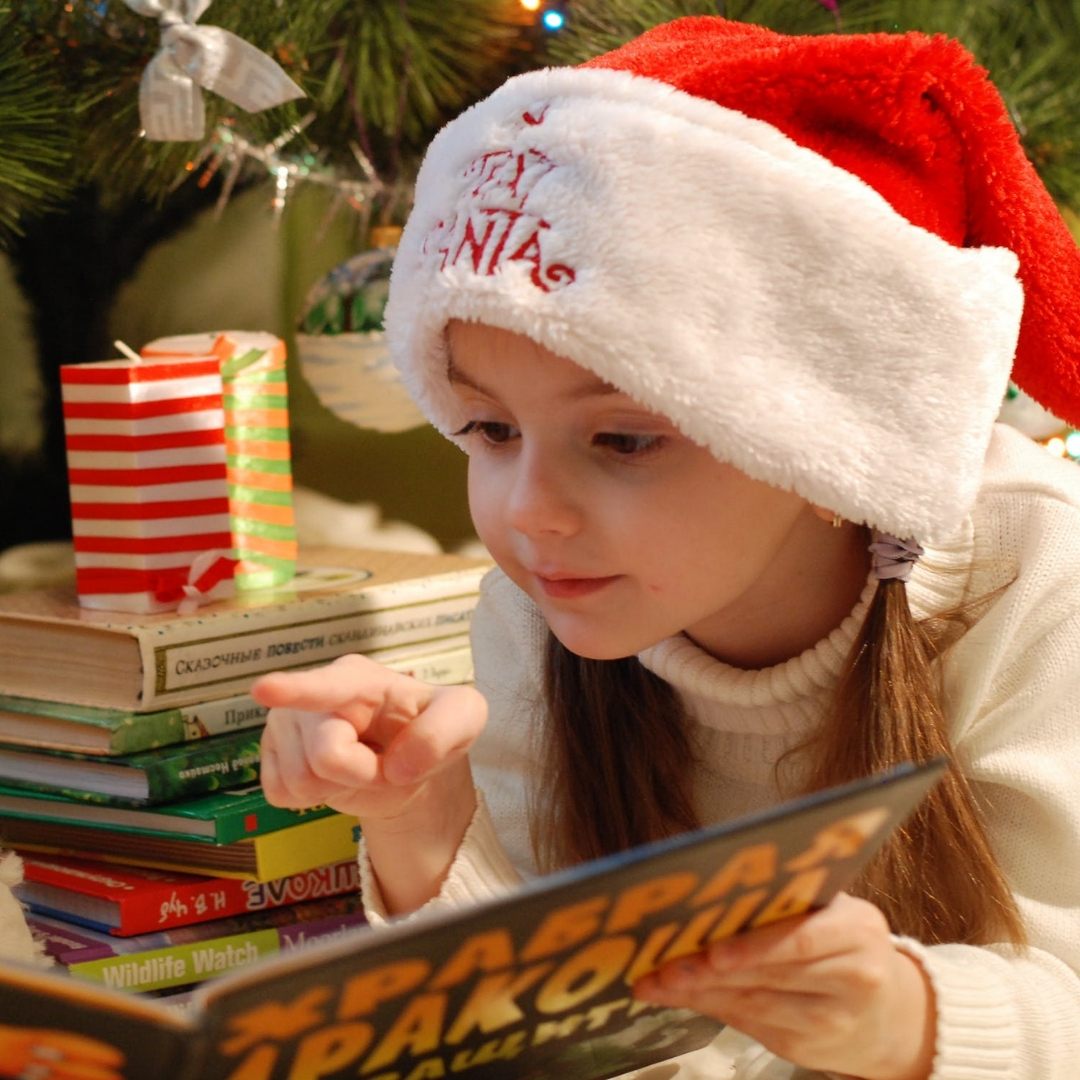 Four siblings ran from the city to escape the effects of war, to the country they went but little did they know what was in store. For there was a wardrobe filled with mystical things; a lion, a witch and an eternal winter which would turn them into kings. Enter the magical world of Narnia at Gravesend Borough Market this Christmas with their Christmas experience event until 25th November. Dress up as the characters and sit upon the ice thrown or visit the North Pole and read a story with Santa.  Why not return on 2nd December for a special vintage fair or 8th December for a Creative Christmas experience? Find out more of what's in store…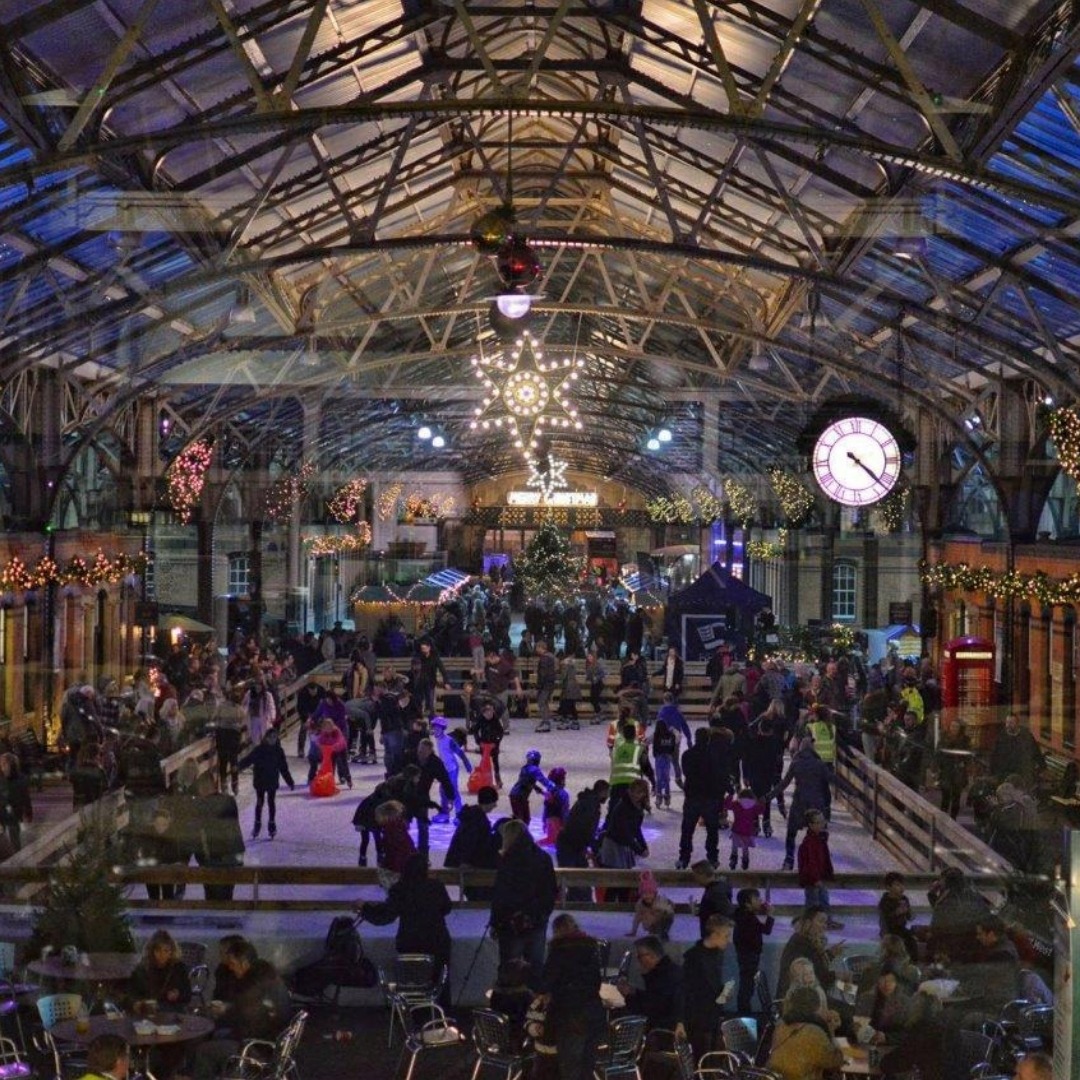 As Christmas approached the Griswolds wanted the perfect family day, but with surprise visits and decoration mishaps their plan seemed to go astray. Avoid the stress of Christmas and escape the bustling high street at the Port of Dover's Christmas market. Make the perfect Christmas hamper with personalised gifts and some of Kent's finest produce. The market will be open from Sunday 2nd December to 23rd December so head on down to this festive town. There's much to be bought at the port…
Travel with Southeastern
There's no need to deal with the hassle of finding car parking near the Christmas markets. Southeastern are embracing the Christmas spirit with generous deals for the festive season:
Group Save
Save 1/3 of the cost of an off-peak adult ticket when travelling in a group of three to nine. Book train tickets and see full T&Cs here