While it might not be the usual festive period, there is one very important Christmas tradition we can rely on – our towns and cities will be illuminated with twinkling Christmas lights through the whole season, bringing a bit of sparkle on a gloomy day! Upgrade your daily walk for a stroll to see these magical sites – hot chocolate in hand not required, but definitely recommended…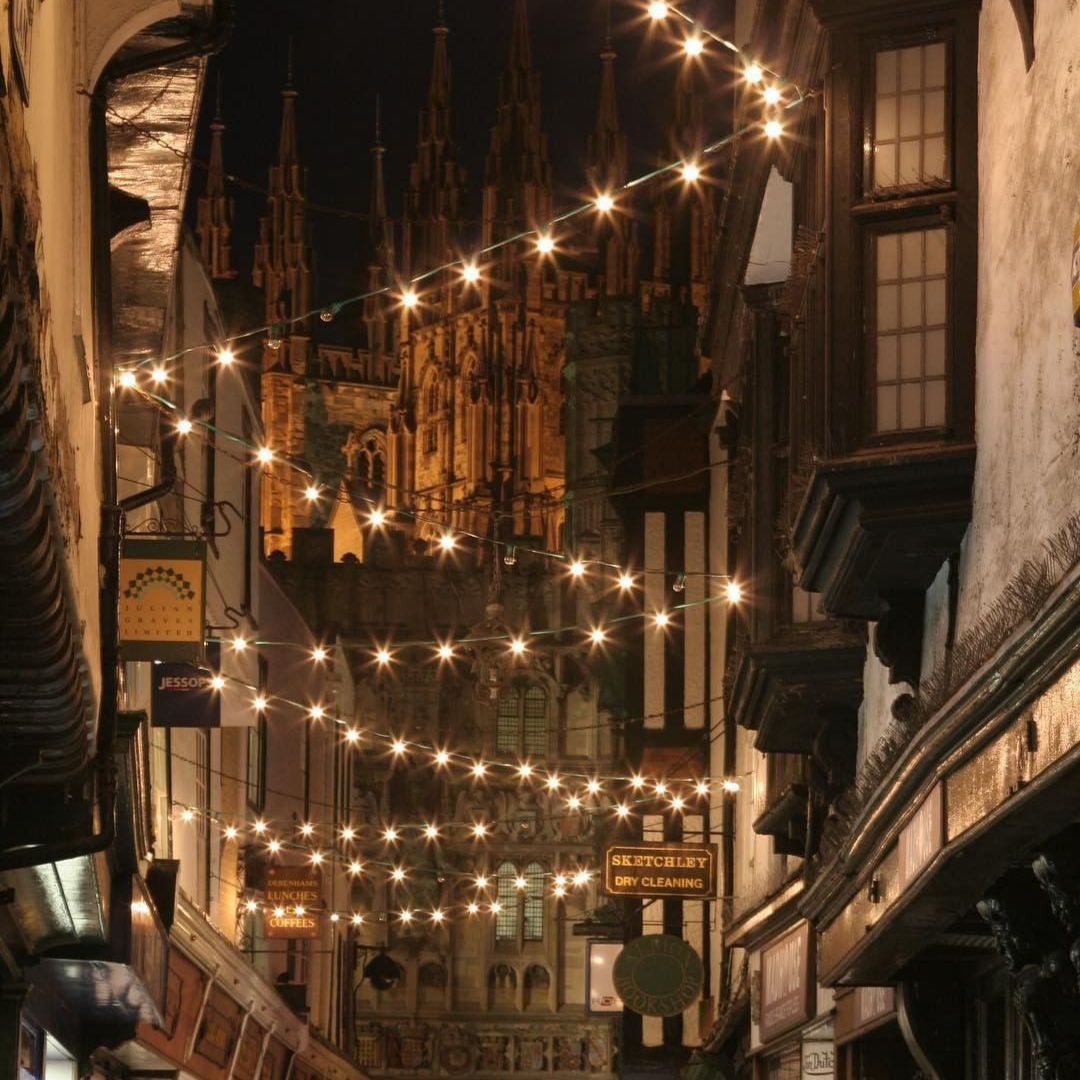 Canterbury
Gorgeous medieval Canterbury leaves us in awe all year around, but at Christmas, it's particularly special! Beautiful lights hang above you all around the city, but the streets around the Cathedral Quarter are some of the best spots for an Instagram-worthy shot. Gather around your screens and see the Christmas lights switch on event virutally thanks to MyCanterbury, and a little bit of magic from Panto star Nurse Nellie...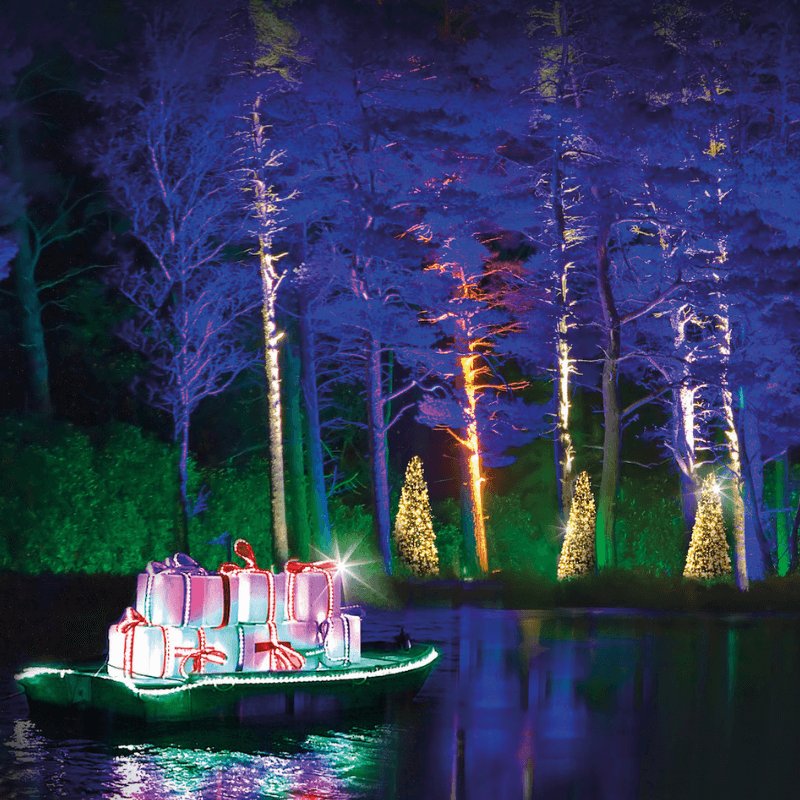 Bedgebury Pinetum
For a truly magical evening, Bedgebury Pinetum Illumination trail lets you take a walk through the forest alit with changing light spectacles to inspire little ones and even bring back the magic to the adults. You need to be quick to book this year, as tickets are selling fast..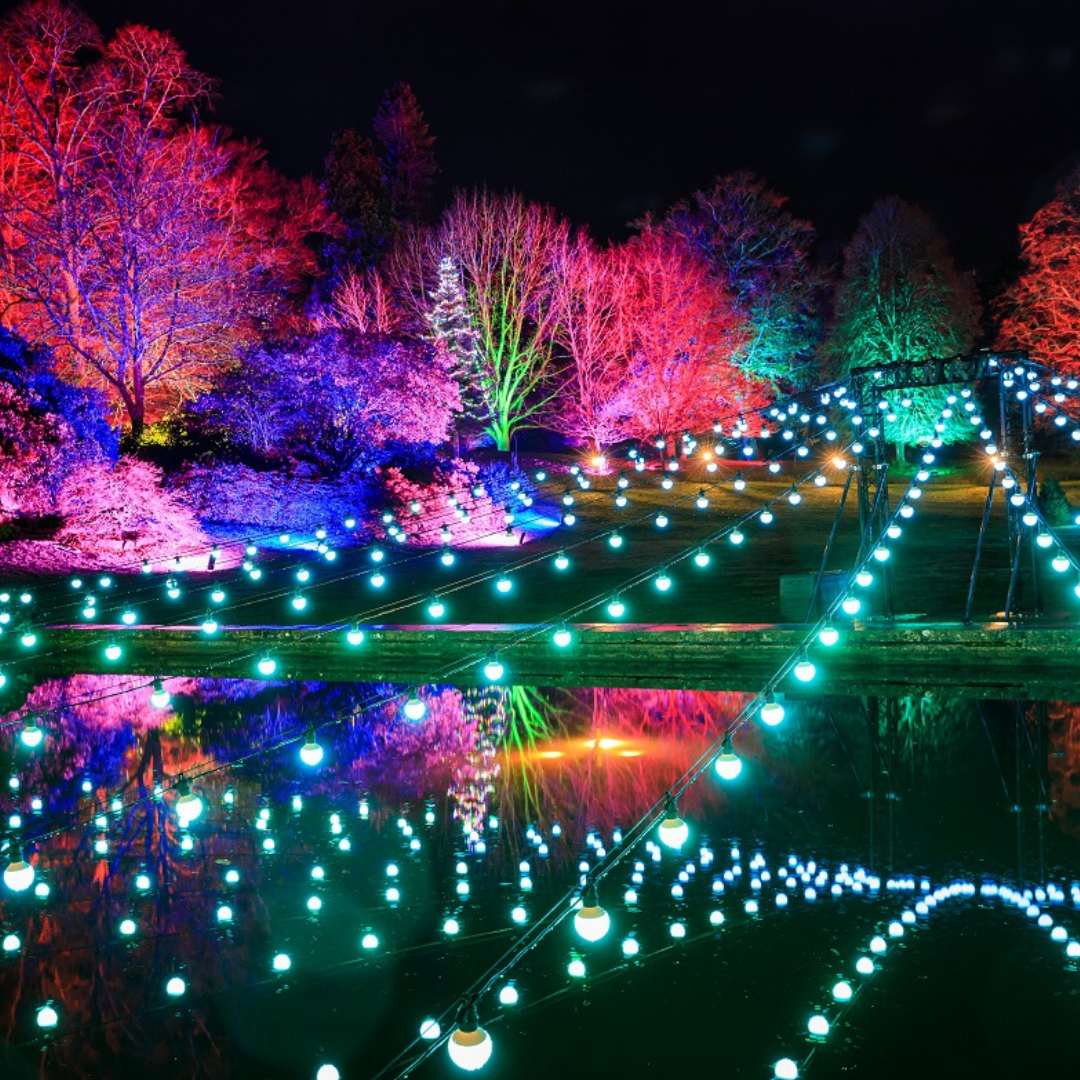 Hever Castle
Everybody will believe this year as you marvel at the Hever Castle Disney extravaganza! Enter Neverland and follow Peter Pan, the Lost Boys and Tinkerbell as you walk around the illuminated castle and gardens with light shows and glorious colour washes. Follow the second star on the right and straight on till morning to find a carousel, festive food kiosks and of course, Father Christmas' grotto.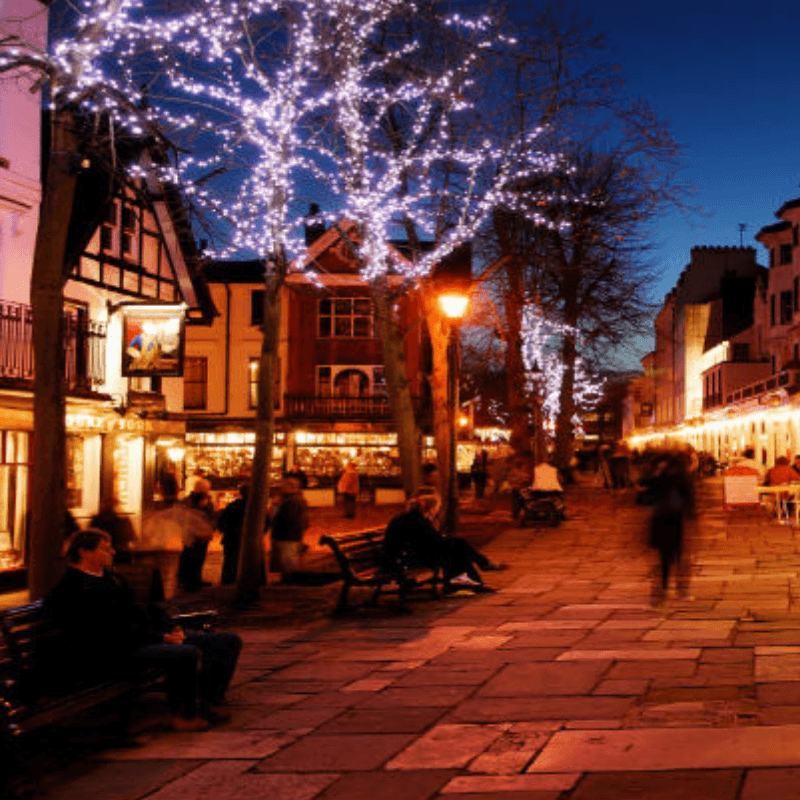 The Pantiles, Tunbridge Wells
The picturesque Pantiles were made for classic twinkling lights wrapped around the traditional georgian Colonade and tree lined streets. Remember that many of their independant stores are open for takeaway, so you can enjoy the sparkling lights with a warm drink on a cold evening.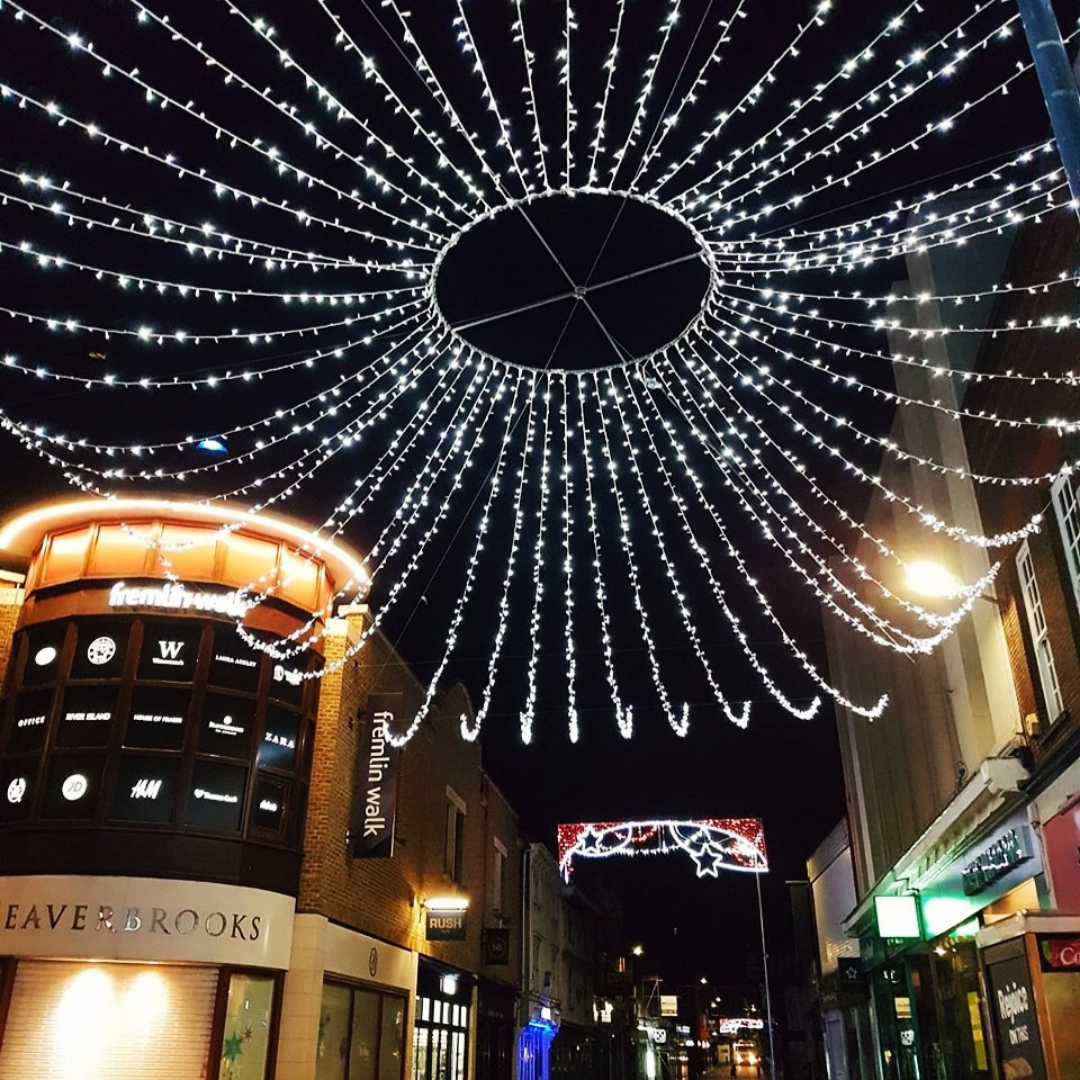 Maidstone
Our county capital is already lit up to get you in the festive spirit with red fariylights and stars. If you're missing the big Christmas light turn on, don't worry! OneMaidstone has produced their virtual lights switch on event with dances, carols and of course, the count down to switch on…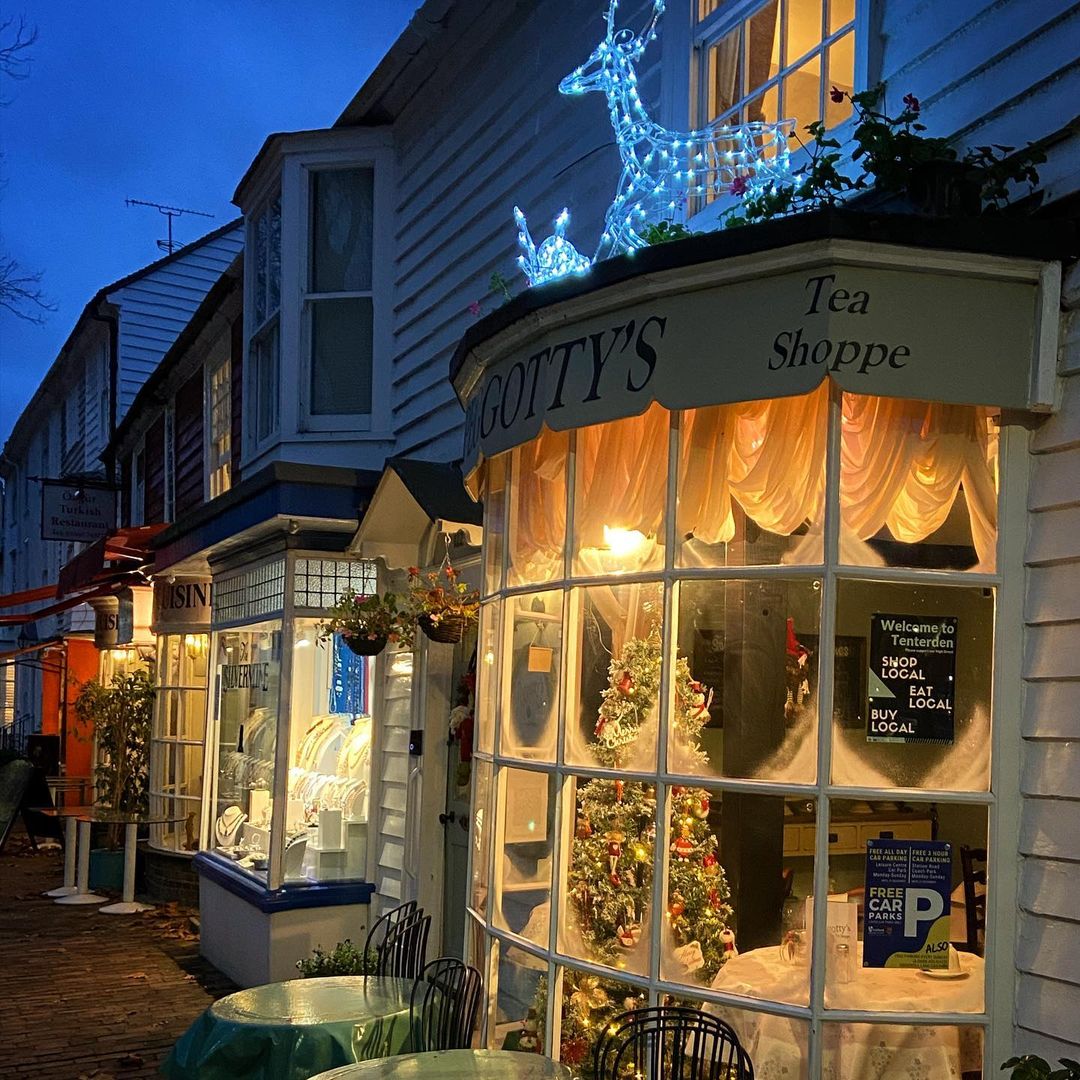 Tenterden 
The charming town of Tenterden with its quaint independent shops and tree-lined streets looks like it was plucked from a Richard Curtis Christmas movie when decorated for the season. To feel like you've been whipped straight from normal life into a festive film, take a walk around the town with your favourite Christmas tune playing from your headphones.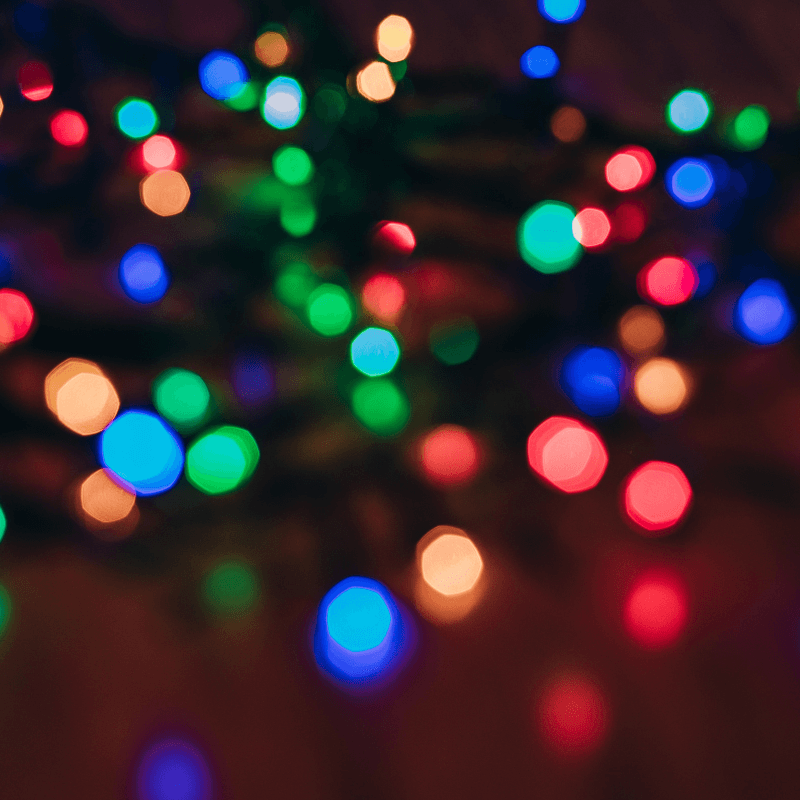 Rochester, Medway
We're all sad to see their annual Christmas market postponed until next year, but the town is still embracing the full spirit of Christmas with light up streets, Christmas trees and festive window dressing. With the backdrop of the magnicifent castle, a simple stroll around is sure to convert any Grinch out there...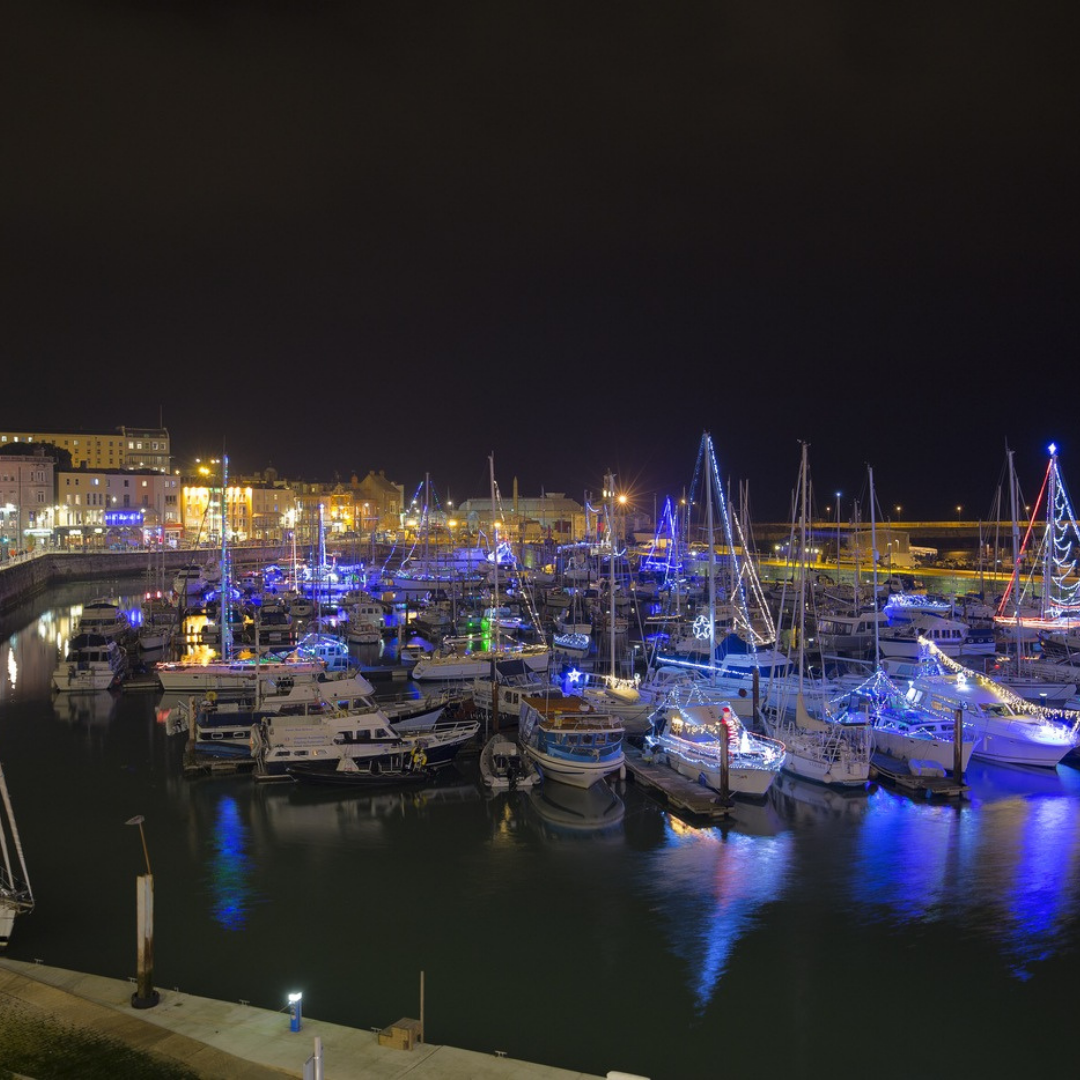 Ramsgate Illuminations
Ramsgate Illuminations are back in the harbour, as the surrounding businesses and boats docked in Ramsgate transform into a beautiful decorated Christmas display. This is definitely a unique way to see the lights this year - and when the reflections twinkle on the water? Magical...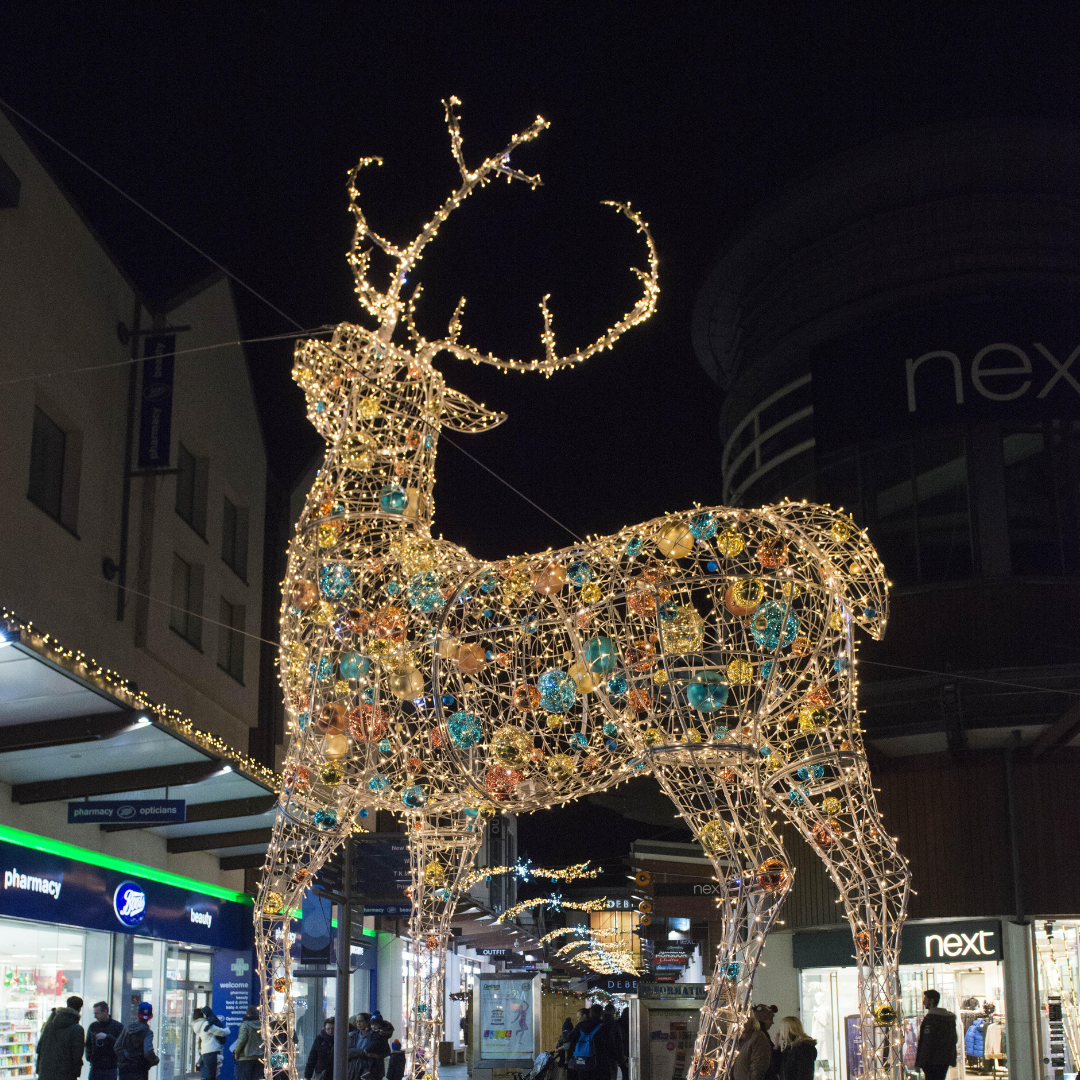 Westwood Cross
While you're out searching for those Christmas presents at Westwood Cross, make sure to take in the wonderful Christmas lights.  The Compass area (by Debenhams), will feature a stunning 'Northern Lights' show, being projected across the top of three retail units. At regular intervals, festive music will start the projected show, culminating with messages of thanks to essential workers, seasonal greetings and a flurry of snow.
The projections run daily 4 - 8pm and will include Father Christmas until Thursday 24th December. The area will also feature a new light installation - a giant walk-through bauble - perfect for selfies!