The very best in floral design - top tips from a master
Leeds Castle will be holding the nationally renowned 'Festival of Flowers' from 15th – 20th September, where the state rooms of the Castle are bedecked with glorious flowers, designed this year on a theme of 'Ladies Day'. Award winning floral designers from the UK and as far away as Hong Kong are invited to create their own interpretation of the theme, using a wide array of national and exotic blooms. Meanwhile, around the Castle, the gardening team work hard to ensure that the formal gardens maintain an abundance of flowering plants well into September and beyond, so there is a feast of colour for visitors both inside and out.
Harnessing this colour into exquisite floral arrangements takes skill and inspiration, but there are many tips and tricks of the trade that Festival of Flowers floral designer, Morgan Douglas Nuth, has up his sleeve to help you…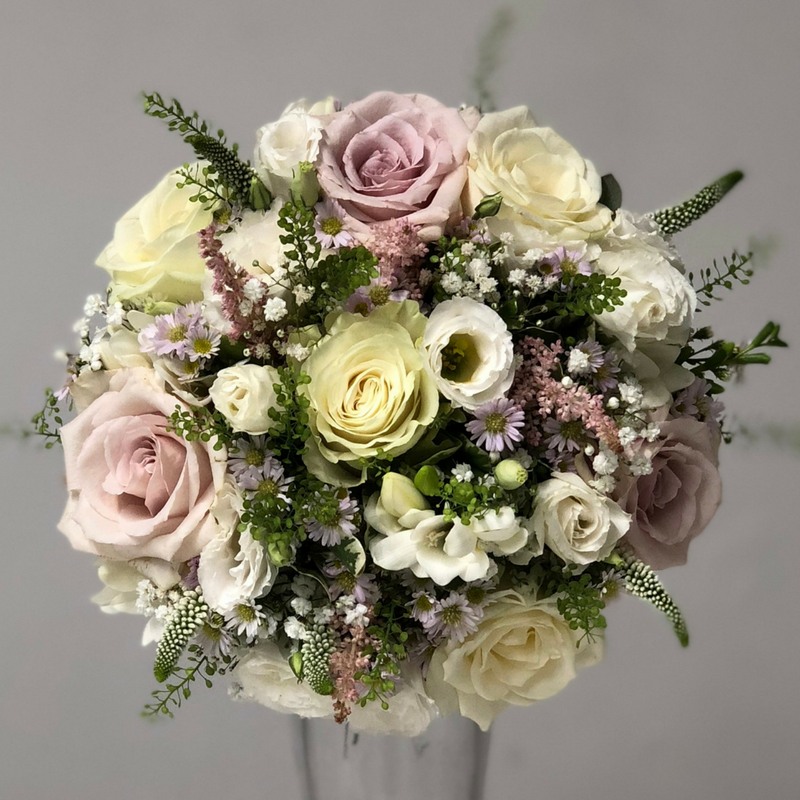 1. When making a bouquet try to keep it clean and simple. Try using one or two colours which will keep it looking sharp and not too fussy. Foliage is a great filler and will give the appearance of space to your bouquet, it can also add texture and movement too.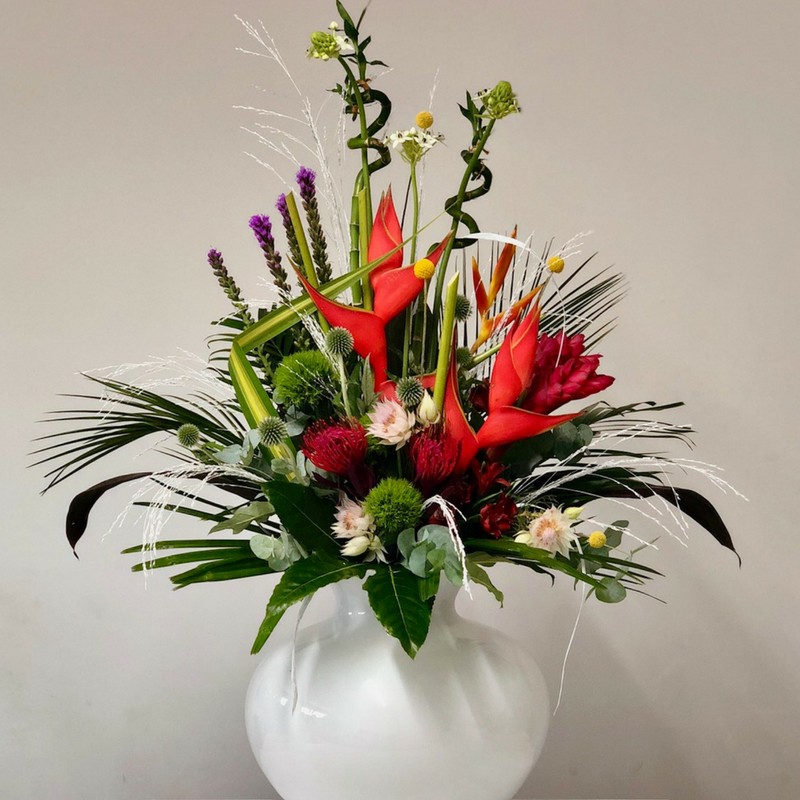 2. Making an arrangement - always use a good quality floral foam. I always recommend the brand "Oasis" which is available to purchase by the block from all good Florists. This gives you the ability to obtain height to your arrangement, it will make it dramatic and fun.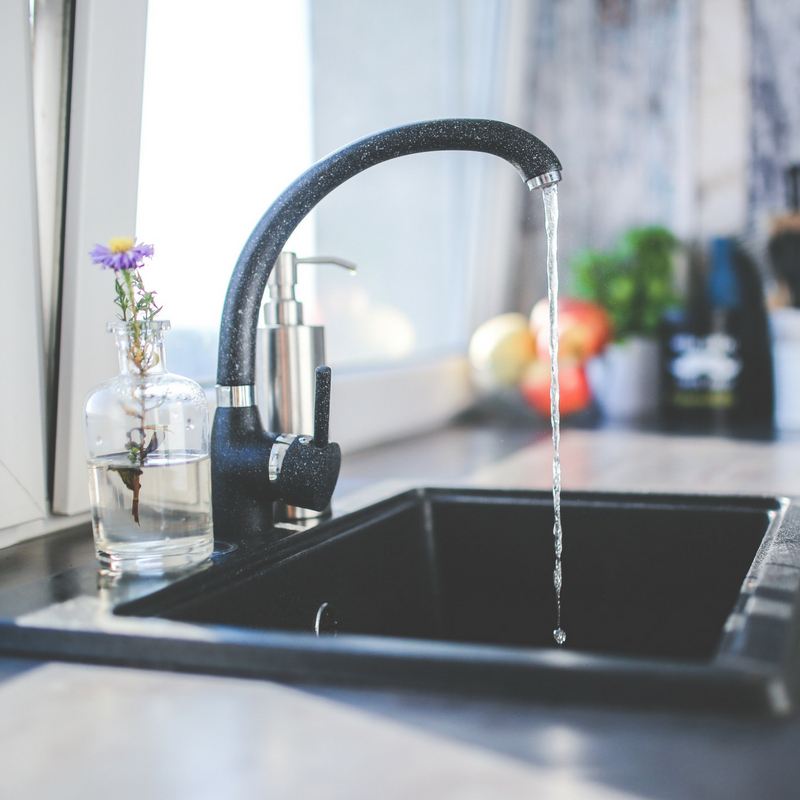 3. Always clean your vases or container thoroughly with bleach, and rinse out with clean water. This will ensure the longevity of your flowers. Use a quality flower food in the water, I recommend Floral Life universal express. Flowers are a luxury item so you need to make sure that you keep them in tip top condition.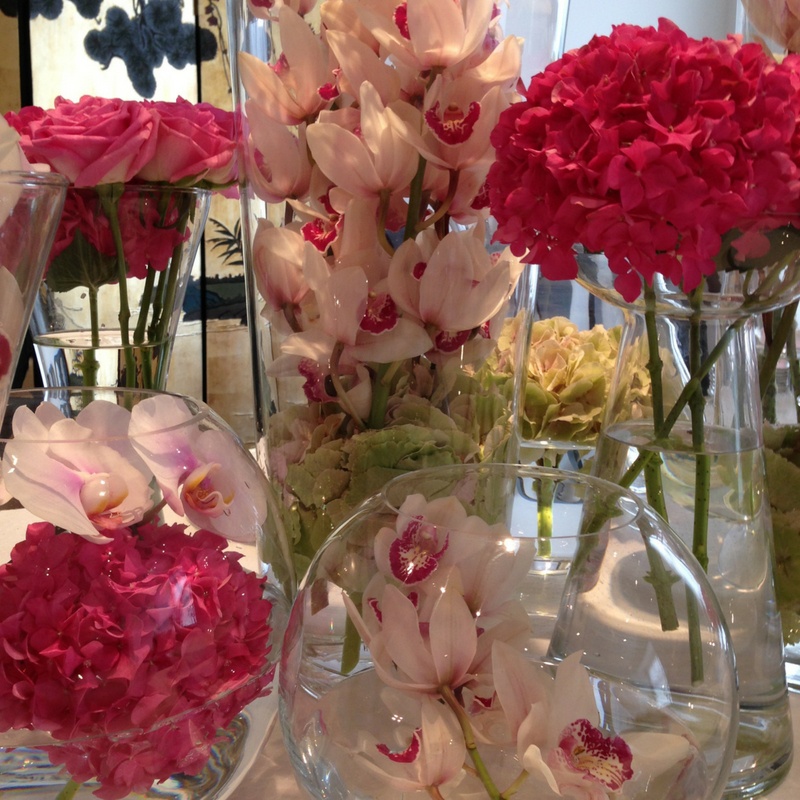 4. If you want to create impact on a budget why not get several vases and put flowers in and out of them? This will create the illusion of a much bigger display. You can use things like Cymbidium Orchids inside a large vase, it can look spectacular and will last for weeks.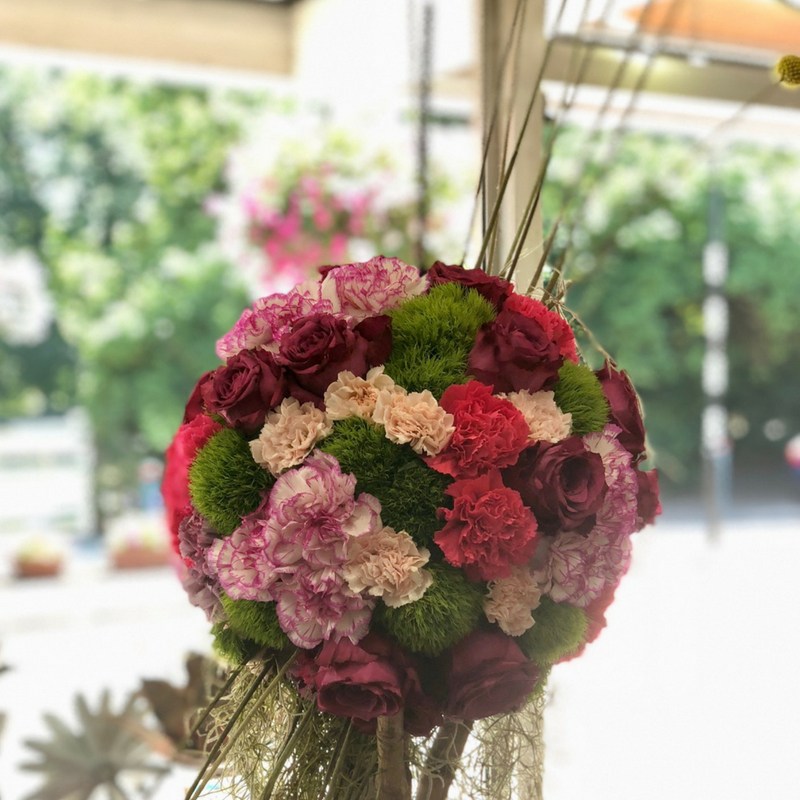 5. Carnations! I love them and used in the right way they don't have to be "Old Fashioned" and boring. Not only do they last for a very long time but they come in so many colours. They can be frilly, textured, two tone, antique looking, funky and bold and even classical. As you can see I have used them to make a ball shape in an Oasis sphere, it's quick, easy and fun.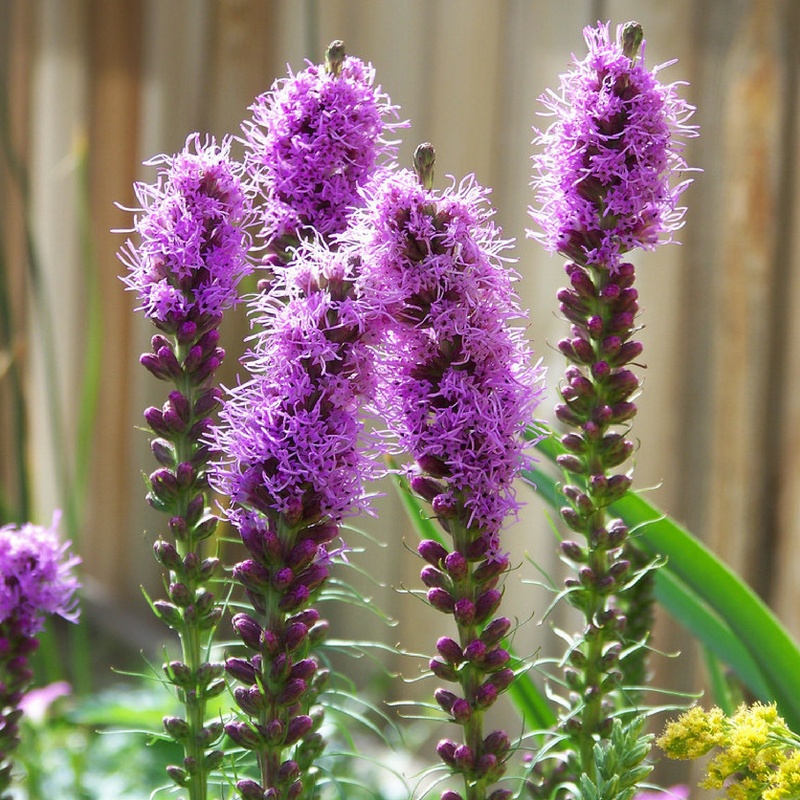 6. For the Leeds Castle installation we will be using lots of the same flower type to give dramatic impact in what is a large courtyard area. One of the flowers we will be using is Liatris, which is a tall poker-like flower and I will use these at different heights to create waves. This will draw your eye in the direction intended and keep you wanting more.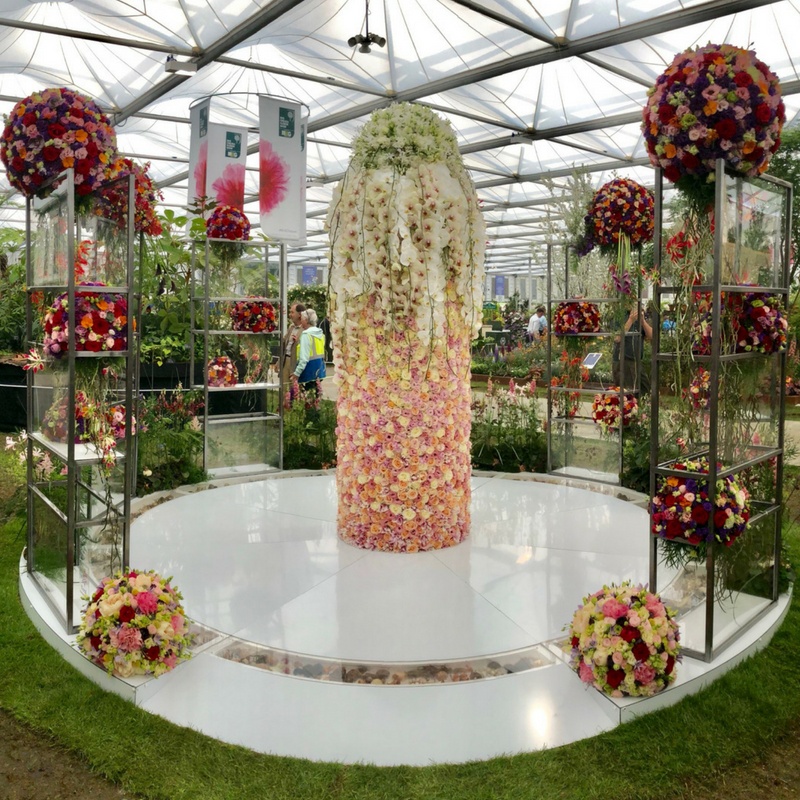 7. Be repetitive - using the same shape can look spectacular. Now you don't have to be as over the top and have massive budgets like the picture to the left hand side... you can achieve this on a smaller scale of course. But if you do have the budget why not go all out and just SHOW OFF! Here is an exhibit I installed this year.
8. For the best inspiration why not download and subscribe to the Floral Fundamentals digital magazine. It's FREE to download and you will get four magazines full of the best designs by international florists. You can download it for free here, and if you need the best UK based florist then make sure you look up your florist on the Good Florist Guide. 
About the author:
Morgan Douglas Nuth who owns Old Oak Floral Designers has come from a family of florists, he followed his mother into the business over 20 years ago. In recent years this has gained him a reputation for his international design & flair which has secured him a position as one of the UK's leading floral designers. Visit https://www.oldoakflorist.co.uk/ for more information.