Kent's most Instagrammable spring spots
Say goodbye to icy mornings, getting home in the dark and chunky knits – spring has sprung, and we're here for it! And where will those beautiful spring blooms and sunnier days look best? On your Instagram feed of course! Over at @VisitKent, we'll be filling our feed with pictures of cherry blossoms and seaside pastel tones, as here in Kent we are truly spoilt for choice for picture-perfect spots for spring - we're the Garden of England after all! Take a look at some of our favourite photo-ready locations...
Now what says spring on your Instagram page better than a pretty picture of the cherry blossoms? We've got plenty to adorn your instagram feed, from the beautiful flowers decorating the streets to Kent's very own Hanami Festival at the wonderful Brogdale Collections. Gorgeous!
Royal 
Rhododendrons
For an Instagram post fit for royalty, Hever Castle has got to be the spot for all of the dazzling spring flowers - discover daffodils, the rose garden or our personal favourite, the Rhododendron Walkway. Swoon!
Lovely Lambs
Is there ANYTHING cuter than this? We think not! Kent farms like Hop Farm or Broadlees in Deal will have lovely lambs ready for cuddles by the beginning of April, or make sure to take a picture if you spot some while out on a long country walk.
Whilst exploring the cobbled streets of Canterbury city centre you may be surprised to discover a beautiful garden hidden near the Westgate Towers. For people in the know this location is not one to be missed - you'll be sure to discover a beautiful flower or two next to stunning buildings.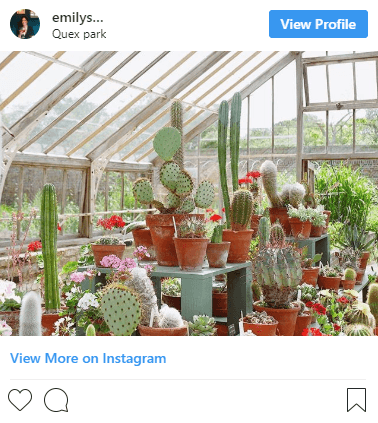 Looking for more of an earthy Instagram feed? Head to Quex Park and get snapping away in their fabulous greenhouse. With their colourful cacti and enough green plants for a whole months' worth of posts.
Peonies at Penshurst
Peonies might as well be the patron flower of Instagram, covering everyone's feeds from April, and they always look rather marvellous. But down at Penshurst Place, they can one-up the store-bought bouquet and give you an entire peony walk! It's an 100 metre long walkway of different pink peony tones - it's like it was made for Instagram! 
Seaside hues
Nothing says spring like a pastel tone to brighten up your feed! And luckily Kent has rows of beautiful coloured houses and buildings in Whitstable and the lovely Folkestone as you can see here. We'll keep gorgeous shots like this coming over on our instagram page!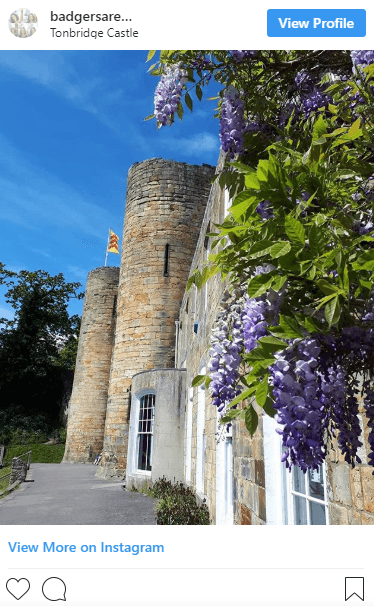 An Instagram hotspot in the market town of Tonbridge is the magnificent Tonbridge Castle with wisteria decorating the walls and a carpet of daffodils lining the ground.
Vino in the Vineyard 
Wine might say 'summer nights' rather than 'spring days' to you, but it's a sure fire way to remind everyone the warmer weather is coming soon and it's time to make the switch from a deep red to a sparking white. Hush Heath Estate makes the perfect day out when the sunshine comes around. Plus, a little bit of bubbly always looks great on the 'gram!