All Saints' Church Waldershare
This pretty church is perfect for walkers providing the perfect resting point for those crossing the beautiful North Downs. This church dates back to Norman times,the south chapel of 1697 contains a touching memorial to the Bertie family, life sized marble figures of a husband and wife holding hands stand inside the church. 
In the North chapel there is a monumental monument to Sir Henry Furness who died in 1712, it almost scrapes the chapel ceiling! There also lovely Victorian murals and stained glass throughout the church.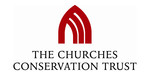 1 / 4
Guide Dogs, Hearing Dogs and Registered Assistance Dogs welcome
Address
Sandwich Road, Waldershare
Dover
CT15 5AT