Cosy, amidst beautiful countryside set in the picturesque area of Tudeley parish. Enjoy the communal pool and tennis court!
 

Quintessential Kent countryside, gastropub nearby
 Plenty of National Trust properties nearby to explore
 Larger towns of Tunbridge Wells and Tonbridge nearby for supermarkets and restaurants
Set in six acres of landscaped gardens and surrounded by stunning Kent countryside, this apartment, which prior to 1980 was still used for storing and drying hops, forms part of a skillfully converted Oast House and retains much of its natural form.
Located in an area with a rich cultural history and spectacular scenery there are castles, stately homes, gardens, country walks, vineyards and much more, all within easy reach. This ground floor apartment with open plan living area and spacious farmhouse kitchen is an ideal base for a family holiday. Children will love the outdoor pool whilst the tennis court gives a fantastic opportunity for a fun knock-about or a serious tournament. Little ones will also enjoy the fun climbing frame and the open spaces surrounding the property.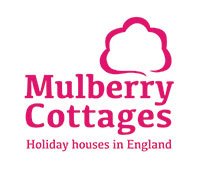 Indoor / Outdoor swimming pool