The River Medway Canoe Hire company offers canoe hire from Tonbridge,Yalding and Maidstone offering four journey options.
Our regular trips run from 1 to 2 days where we typically launch you way up the River Medway at Tonbridge Castle or at Yalding .
Camping, B&B's, bunk house accommodation, hotels and youth hostels can all be found for you, as well as advice on public stop off points for picnics and BBQ's. All these details can be found within this site and in our gallery.
Upon arrival we will give you a full health and safety briefing regarding your trip, which includes river safety, canoeing and paddling techniques, stop offs ( egress and portage points) camp sites and what to look out for en-route to make your trip a truly remarkable experience.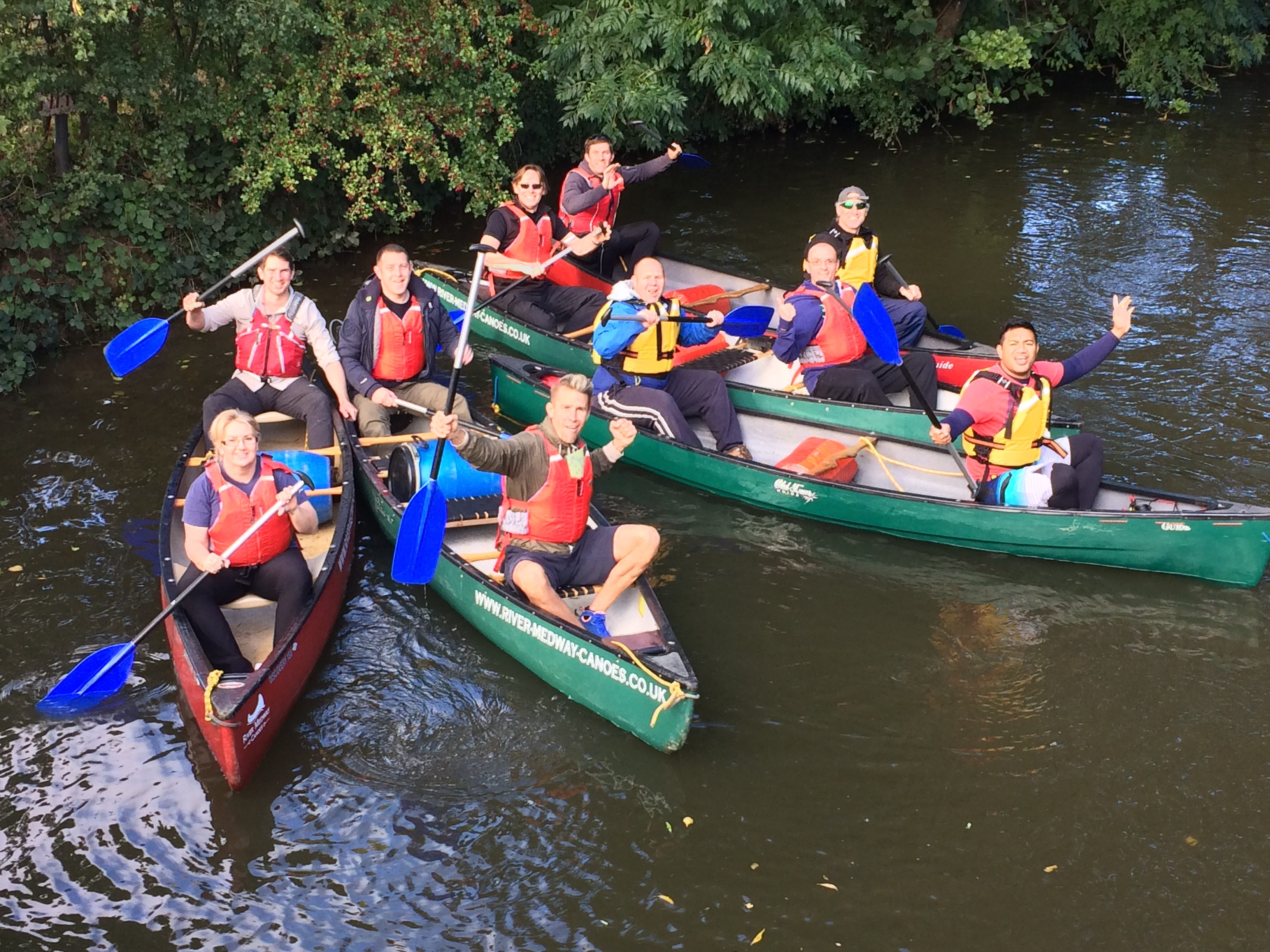 Opening Times
Open Every Weekend from 9:00 till 16:00 March - November
Pre booked hire only
Entry Price
2 Person Canoe £50 Per day
3 Person Canoe £60 Per day
1 person Sit On Kayak £30 per day