Five Spectacular, Must See Sculptures in Kent
Looking for some artistic inspiration? Fancy a little fresh air? Then head out and uncover world-class outdoor sculptures right here in Kent. Stretch your legs and enjoy a day out discovering some hidden (and some not so hidden!) gems, all for free.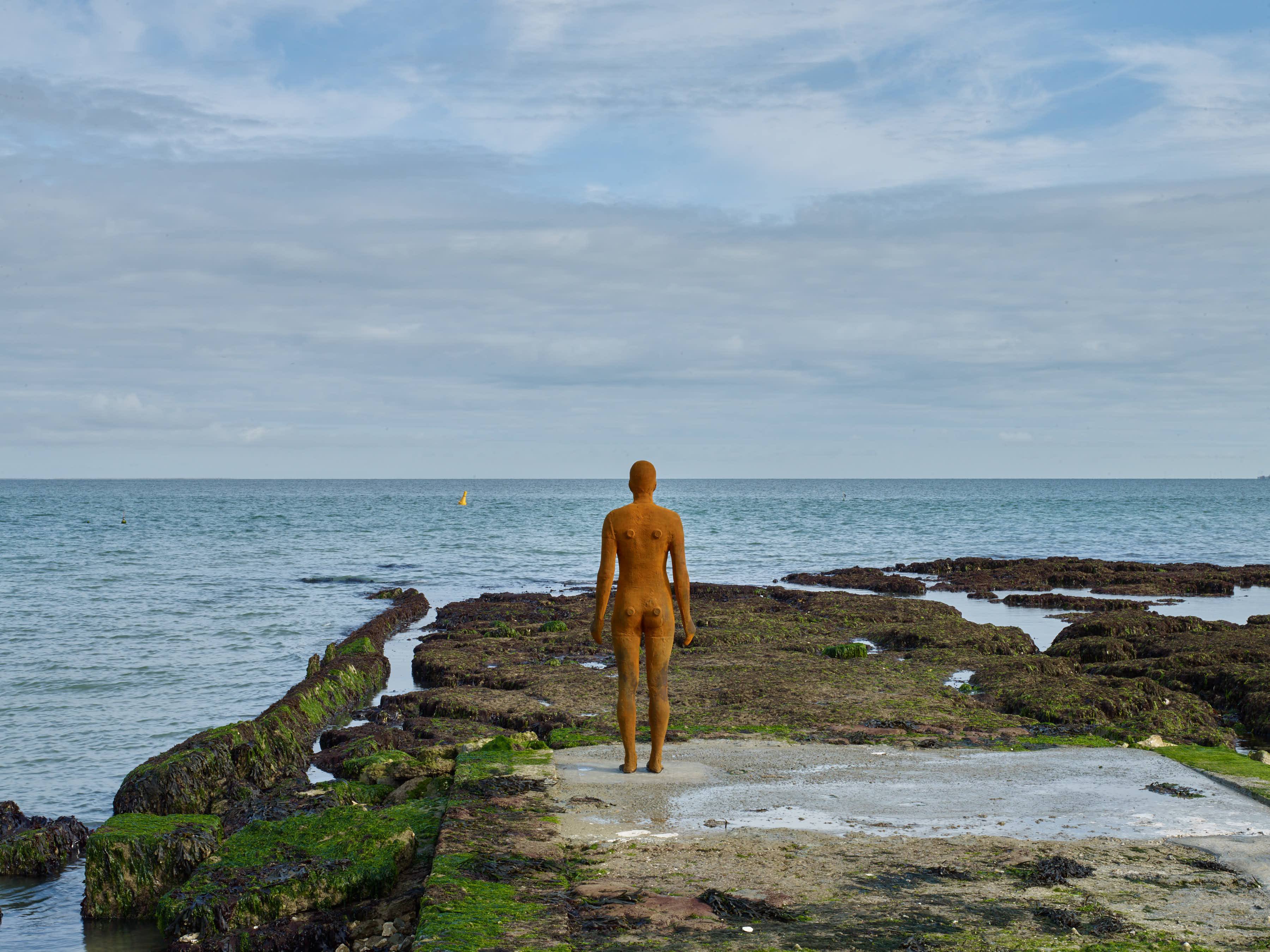 ANOTHER TIME by Antony Gormley, Margate
On Fulsam Rock beside Turner Contemporary is a figure from Antony Gormley's ANOTHER TIME series. Watch from the promenade as the cast-iron figure disappears under the rolling tide. The sculpture is visible three hours before high tide, so pop into the gallery to check the tide times clock. A further two figures from ANOTHER TIME are also situated looking over the sea in Folkestone.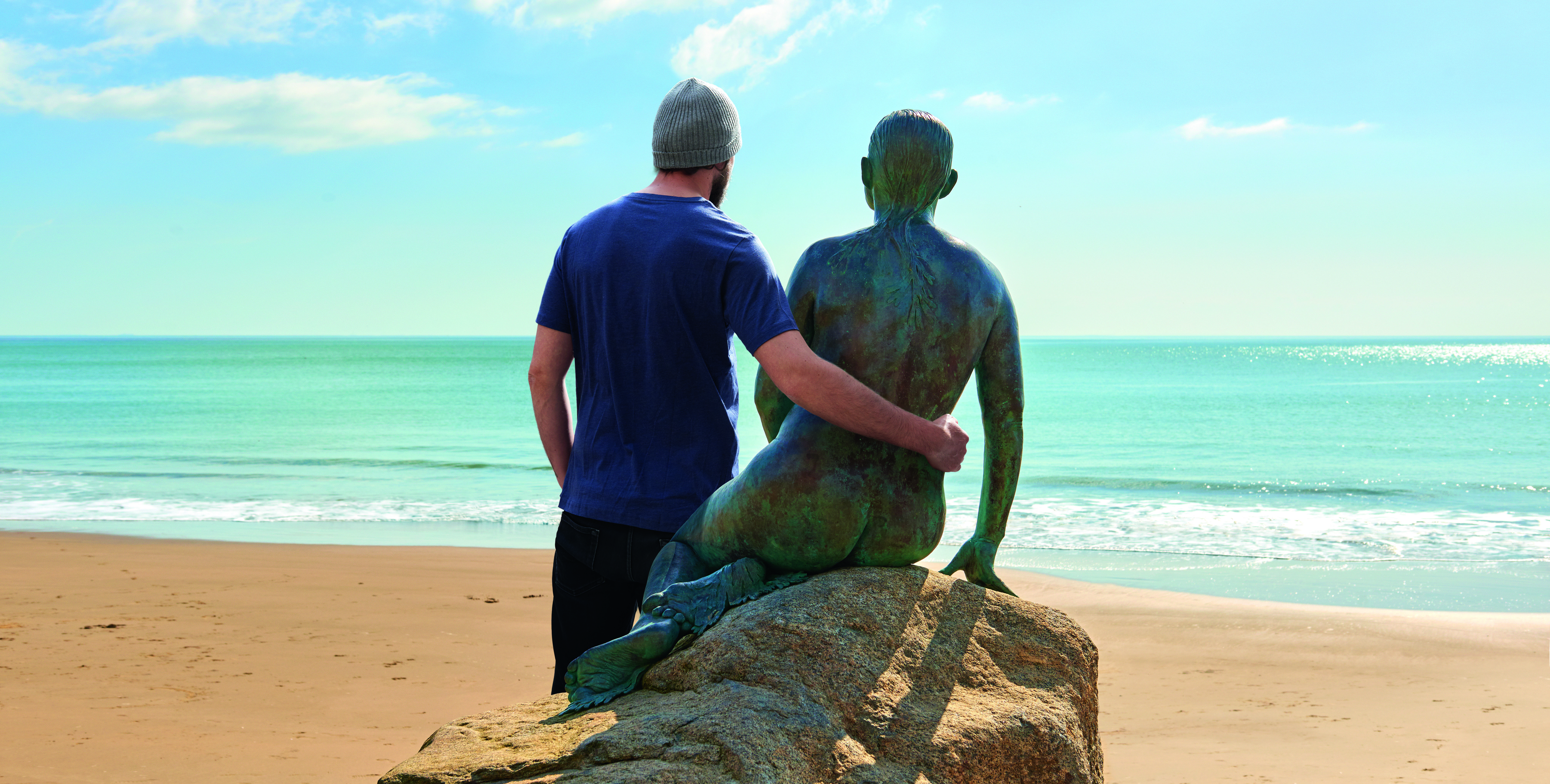 The Folkestone Mermaid by Cornelia Parker, Folkestone
Inspired by Copenhagen's 'Little Mermaid' sculpture, HG Wells' story 'The Sea Lady' and Hans Christian Anderson's famous fairy-tale, this stunning sculpture sits at the end of The Stade overlooking the beach. The sculpture is a life-sized bronze cast of local resident Georgina Baker. Parker stated she didn't want to find 'a lookalike of the idealised Copenhagen Mermaid, but ... a real person, a free spirit'.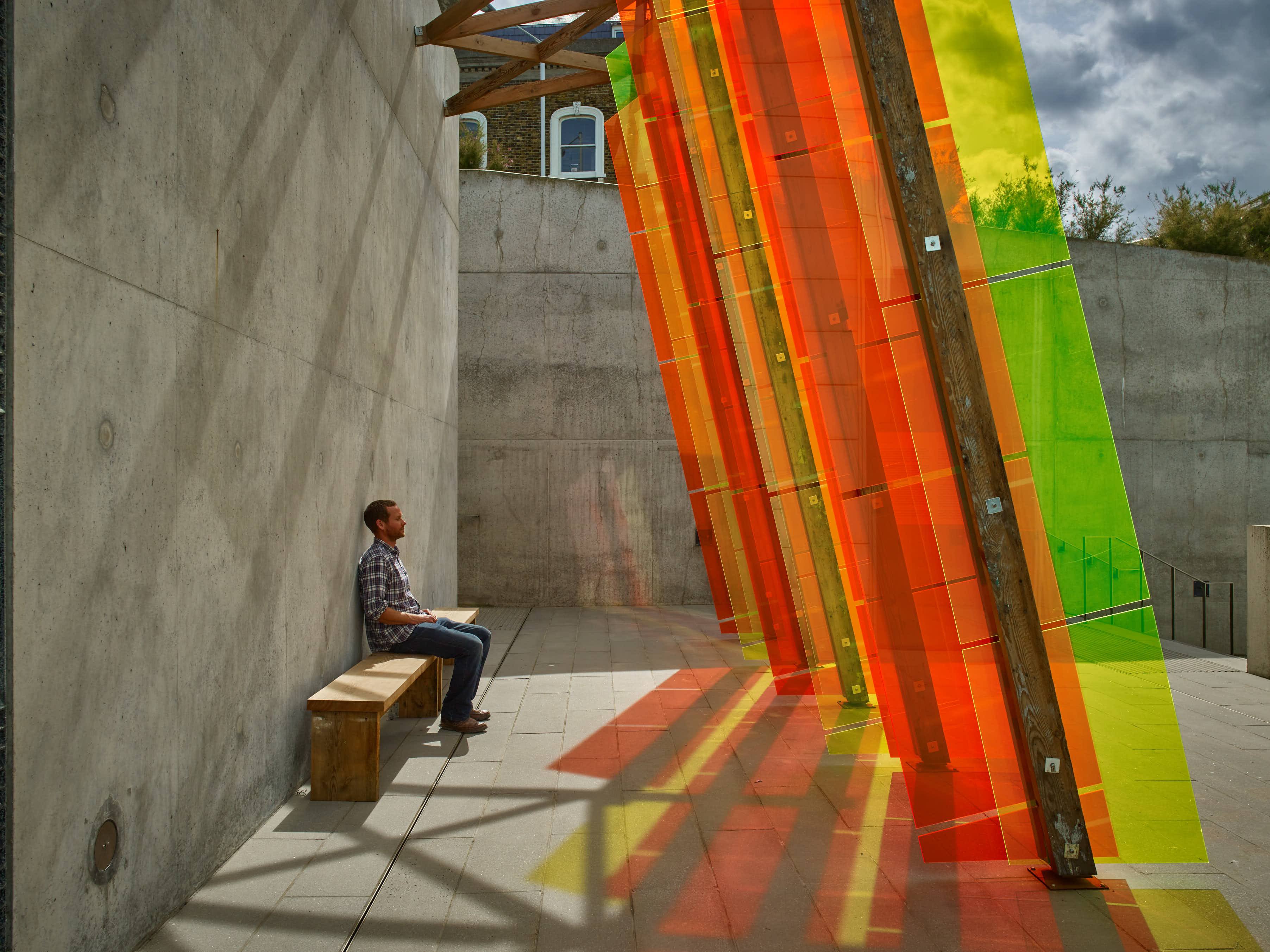 Dutch/Light (for Agneta Block) by Jyll Bradley, Margate
On Turner Contemporary's terrace stands Jyll Bradley's imaginative installation, made of orange and green Plexiglas and reclaimed timber from The Historic Dockyard Chatham. Inspired by the story of Agneta Block (the first woman to ripen a pineapple in Europe thanks to the 'Dutch Light' technique), the structure glows in the sun. Walk or sit beneath it and enjoy the colours, shadows and view of Margate Sands.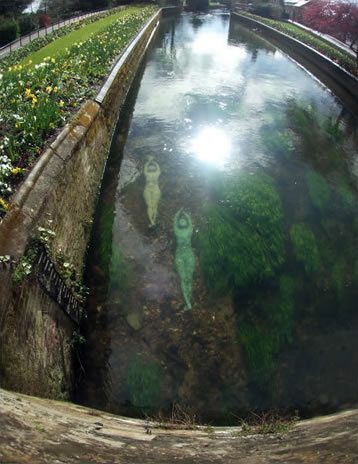 Alluvia by Jason de Caires Taylor, Canterbury
Next time you stand on the bridge by Canterbury's Westgate Towers, face the Westgate Gardens and look down. Among the undulating waterweed you'll catch a glimpse of two reclined female figures on the river bed. The cast cement and glass resin sculptures draw reference to Sir John Everett Millais' famous painting Ophelia, while the title refers to the alluvial deposits of sand left by the river.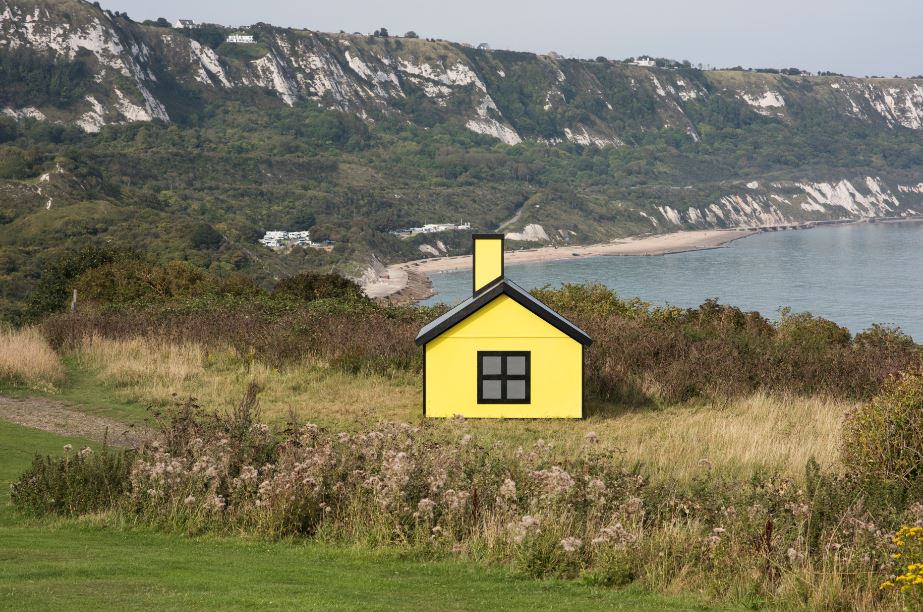 Holiday Home by Richard Woods, Folkestone
As part of this year's Folkestone Triennial, you might spy some bright, colourful 'homes' in unlikely places. There are six to discover, identical except in their colourways. Levitating on water, poised on the shingle beach and sited on the clifftop, these sculptures are universally appealing. Ultimately, Woods is exploring a broader idea, indicating that no site is too small, too unlikely, or too inconvenient for its neighbours, for a holiday home.


Fancy hunting down more arty enclaves and hidden galleries?
Head to our Arts and Culture page for more cultural days out ideas in Kent...