Kent's Outdoor Cinema and Theatre
The sun is high in the sky and the warm weather is coming in, so what better way to spend a hazy summer's evening in Kent than to watch a Hollywood blockbuster outdoors?
From box office smash hits to much loved theatre, you are sure to find the stuff that dreams are made of. So pack a picnic, grab your blanket and enjoy a movie under the stars. Fasten your seatbelts. It's going to be a bumpy night…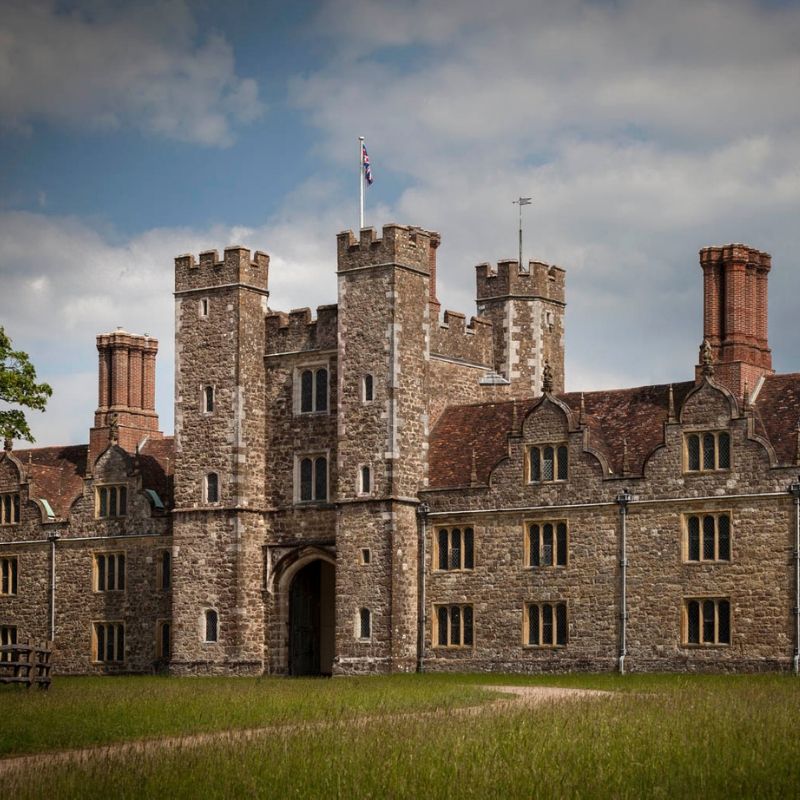 September may mark the end of the summer holidays but never fear as Knole is here to carry on the summer celebrations. For two nights only Knole opens the doors to one of its impressive courtyards to treat all of Kent's movie fanatics to an evening of make-believe under the stars. Experience some Disney magic as you are reunited with your favourite childhood bear, Winnie the Pooh in the charming tale of Christopher Robin on Friday 13th. On Saturday 14th be the belle of the ball as you are transported into the magical story of Cinderella. You can pack a picnic or take advantage of the yummy bookable hampers, complete with all the best movie snack goodies.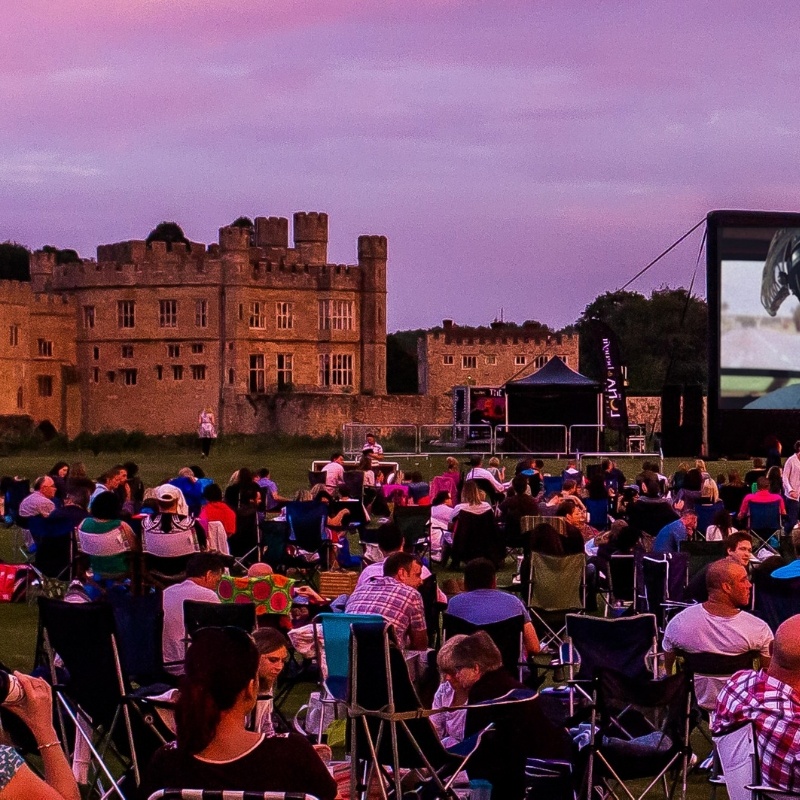 On August 2nd and 3rd enjoy two iconic films set against the fairy tale backdrop of Leeds Castle. It'll be time to get your dancing shoes on as the musical romantic comedy 'Mamma Mia! Here We Go Again' comes to the castle. Dress up and soak up the ABBA-solutely amazing atmosphere and be sure to bring some food to get you in the fun-loving mood. A night of circus galore will follow at the castle door as 'The Greatest Showman' comes to the Luna cinema. There'll be singing, there'll be dancing and a heck of a lot of famous faces to make the night unforgettable.
Venture to the beautiful gardens of Scotney Castle where some of England's most iconic stories will come to life. Head to the garden on July 20th for a magical performance of Midsummer Night's Dream (very fitting for the season) for an evening of love, intrigue, magic and mayhem, it's sure to 'Puck' your interest. On August 10th, Mole, Ratty and Badger come to the Quantum theatre bringing all their mad-cap adventures with them as Kenneth Grahame's classic, Wind in the Willows, comes to the garden. August 17th brings the haunting tale of Wuthering Heights to the castle.  So, gather your friends, gather the family and join in for a ghostly tale of reckless love affairs and wandering spirits.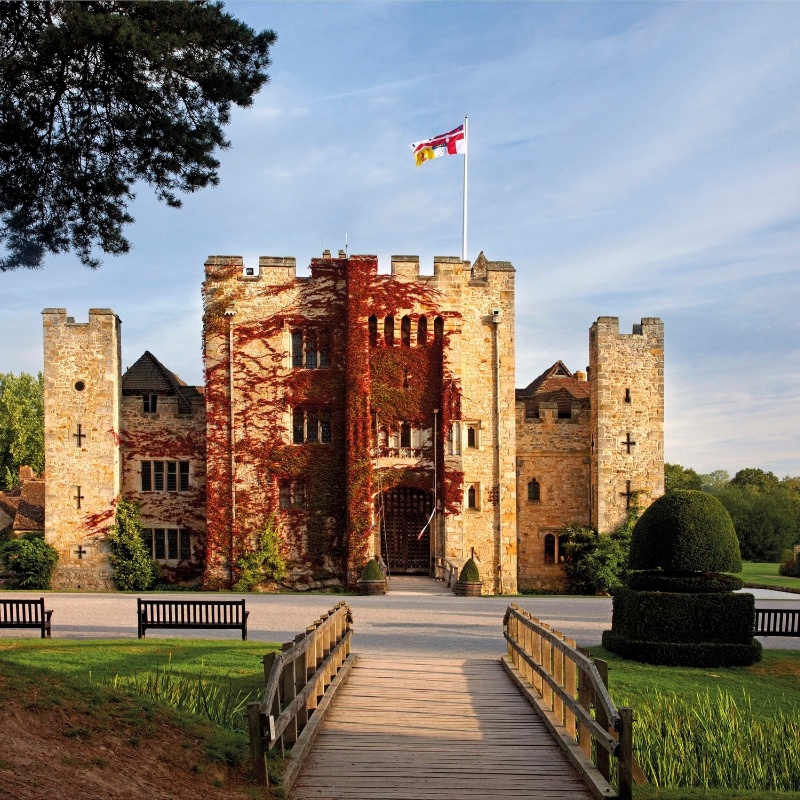 Roll up roll up as the Hever Festival Theatre comes to Hever Castle this year. There will be laughs, there will be cheers and absolutely no tears. Prepare for your world to be shaken, not stirred by superb speakers, great comedians, jazz music, West End stars, family shows, musical entertainment and films from the beginning of May to the end of August. On top of all this, Hever Castle are also offering reduced ticket prices on entry to the castle gardens alongside theatre tickets, so you can make a day of it before the festival events begin!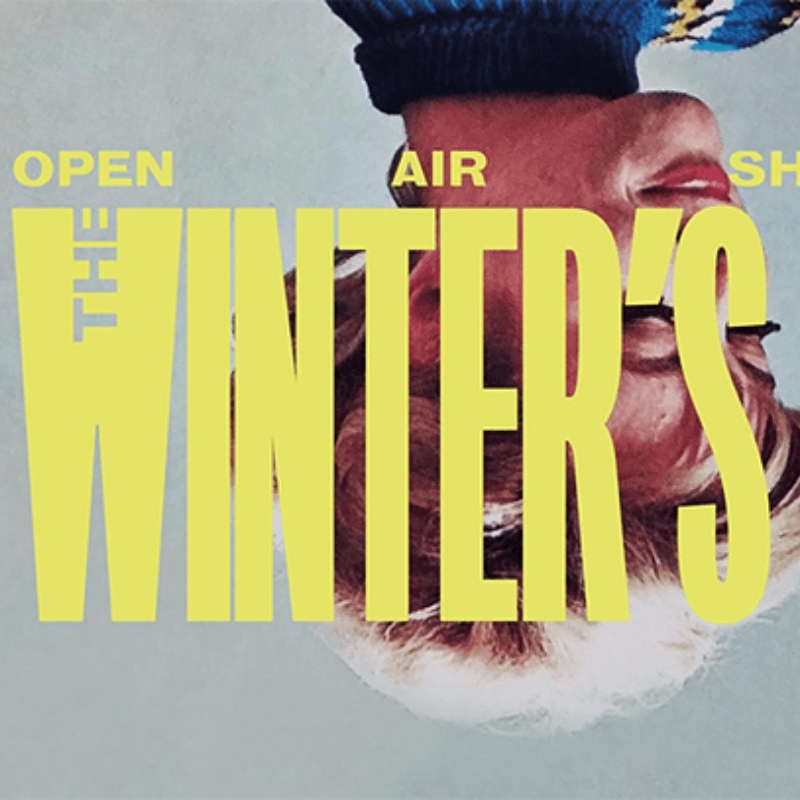 On July 6th it's time to dust off the flip flops and pop on the shades as Shakespeare's classic, The Winter's Tale, comes to Margate Main Sands. Be transported to Sicily and Bohemia where this wonderful fairy story unfolds and meet Leontes, a guy with everything from wealth and power to friends and family that love him. Although he has everything, he is not at peace (probably because he is yet to visit Kent). Inside he harbours a bitter jealousy that drives him to destroy everything he holds dear. Follow this dazzling story and maybe even treat yourself to some of Margate's delicious fish and chips while you're at it.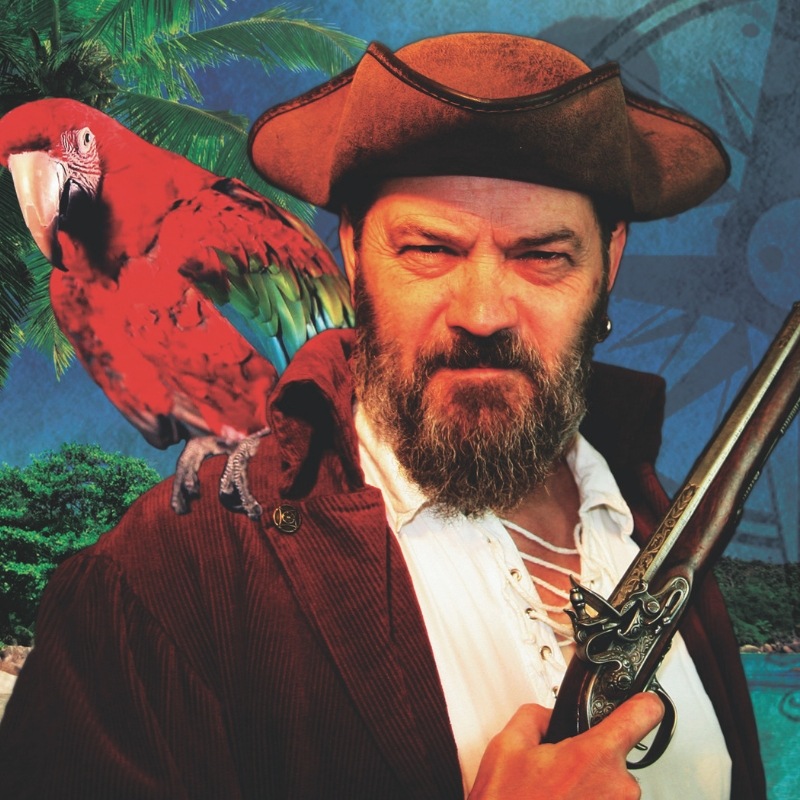 Throughout July and August enjoy amazing theatre at Belmont House's Gardens where you'll be transported to the worlds of Old England and Robert Louis Stevenson. Discover the tale of Treasure Island where young Jim Hawkins will come to the 18th Century House gardens and embark on an epic adventure in the hope of finding an island covered in treasure. You want more? Well, be transported back to London 1660 where you'll discover the life of Nell Gwynn, a highly esteemed actress, heroine and mistress of King Charles II. In a time when women were second-class citizens, can her charm and spirit protect her from the dangers of Court? Not only is this fantastic play at Belmont Gardens but you can also see all the action in Nurstead Court in Meopham as well as Shakespeare's famous play 'The Winter's Tale'. Be sure to book early as tickets sell fast!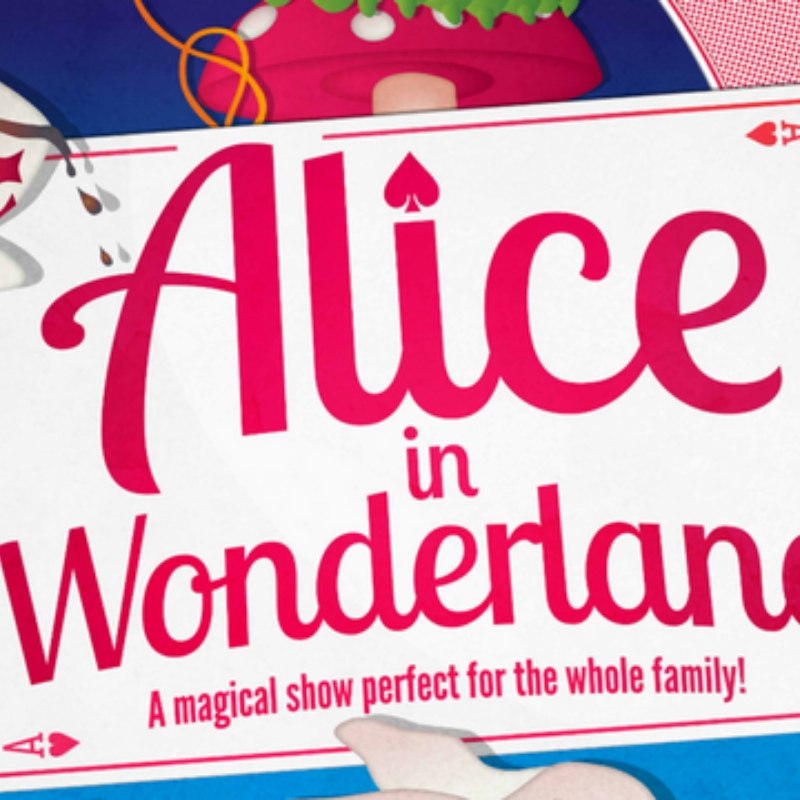 This summer there's a theatrical treat for everyone at Emmetts Garden as the classic tales of A Midsummer Night's Dream and the totally mad as a hatter play, Alice in Wonderland, come to the garden. Get out the cucumber sandwiches and watch one of Shakespeare's most popular and best-loved comedies on the lawn. If Shakespeare is not your thing then immerse yourself in the totally whacky world of Lewis Carroll. Follow Alice and the White Rabbit as they set on a colourful, topsy-turvy adventure like no other. You'll meet the troublesome twins, Tweedle Dee and Tweedle Dum, the furious Queen of Hearts, the charming Cheshire Cat and of course the totally looney Mad Hatter. Tea anyone?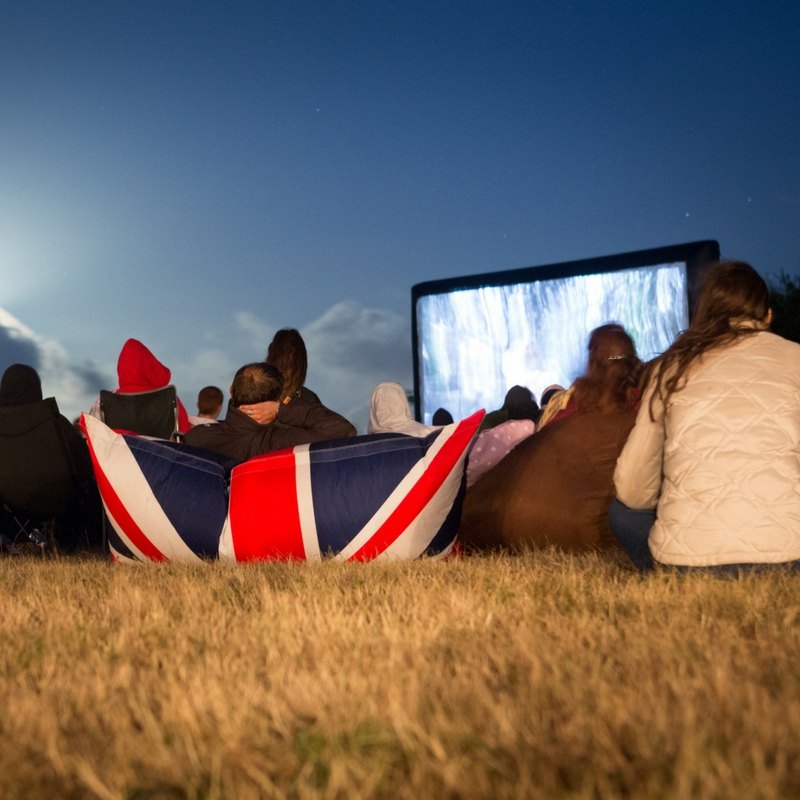 Set against the dramatic backdrop of the Kentish countryside, Betteshanger Sustainable Parks will be screening the classic Dirty Dancing, on August 29th. Join in as we sing and dance our way back to the summer of 63, where we'll find Baby and Johnny. Swap your leg warmers for electric guitars as the Oscar-winning Bohemian Rhapsody comes to the park on August 30th. Follow the legendry rock band Queen as they rise to fame and enjoy the enthralling celebration of their music, their extraordinary front man, Freddie Mercury and one of the greatest performances in rock history. With local food and drink also on offer there won't be any shortage of popcorn here!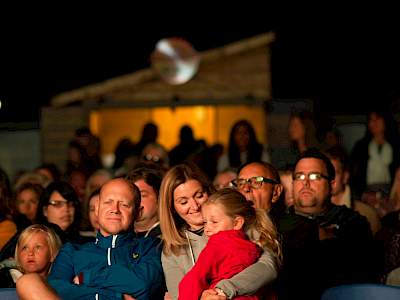 Prepare for a night like no other, where you'll be able to watch your favourite movies out at sea (well sort of). After the success of last year, the Folkestone Harbour Arm will become the hub of entertainment, showcasing movie classics such as Frozen and Jurassic Park. From May 25th to June 8th, enjoy amazing cinema all on the seaside. So grab an ice cream, maybe some fish and chips, and let the magic of the movies transport you to a world of adventure (just watch out for the seagulls)!