12 beautiful blues for Blue Monday
You've seen the headlines, right? Monday 17th January is reportedly SO depressing, it's earned the official title of Blue Monday. 
Apparently the third Monday of Jan is when the cold weather, niggling debt, the distant memory of Christmas, and all those broken new year's resolutions combine with our general low motivation to create the perfect storm of misery all round. Cheery stuff!
Well we at Visit Kent are taking a stand and reclaiming Blue Monday for the people! Because who said Blue Monday has to be a bad thing? 
We've got plenty of examples of why blue really is the warmest colour in Kent, with some colourful sites and spectacles that are guaranteed to put a smile on your face. Take a look at our Blue Monday gallery...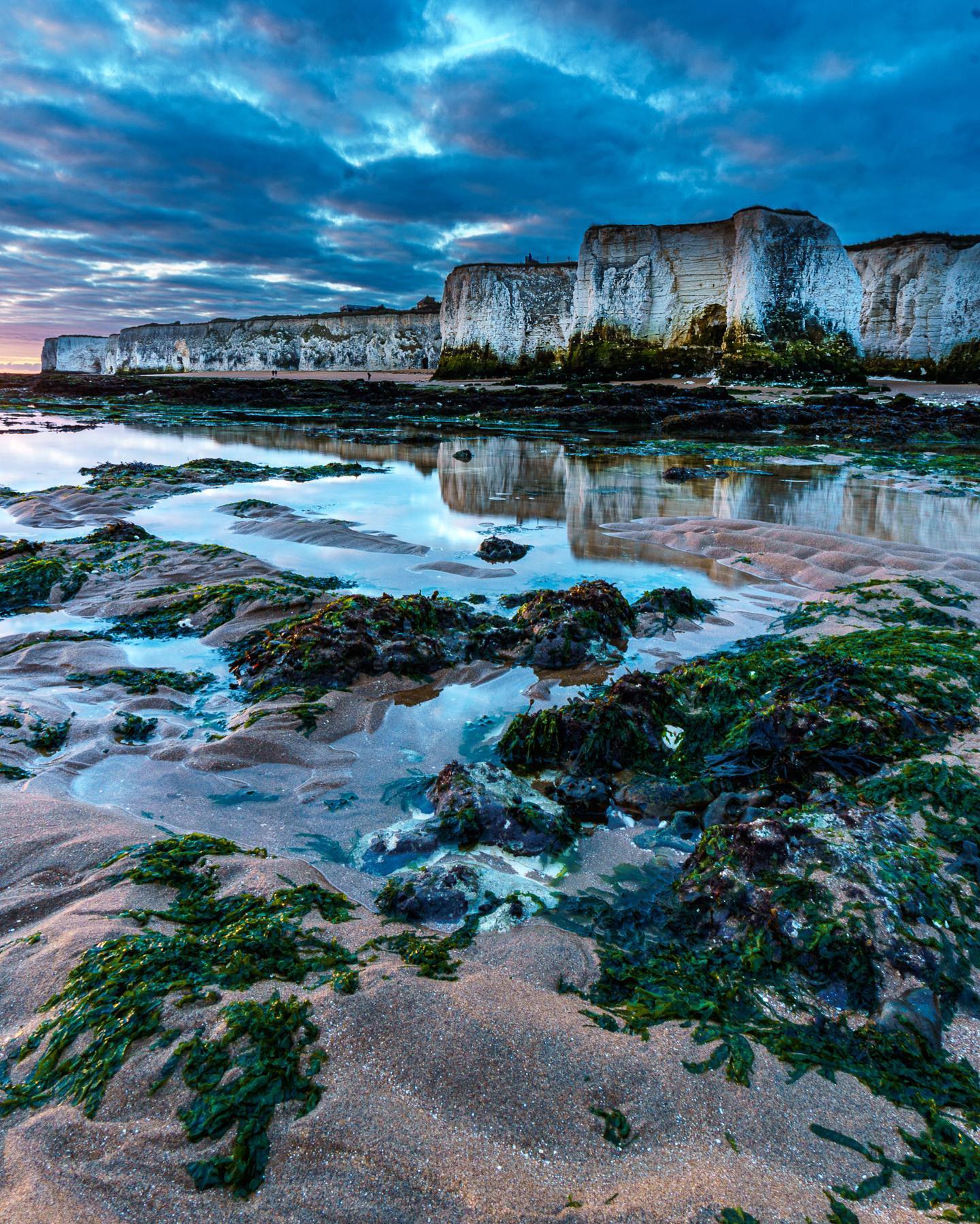 Blue Flag Beaches
Kent's coast is famous for good reason - we have quite the collection of Blue Flag beaches, awarded for their cleanliness and high environmental standards. Beaches like Botany Bay in Thanet are a joy to visit all year round, so don't wait until the summer crowds gather to get out and breathe in that fresh sea air. And here's a fun fact - the seaweed in Margate is so good for you, it's used in luxury skin care products sold in famous boutiques around the world!
Credit @UKSunWorshiper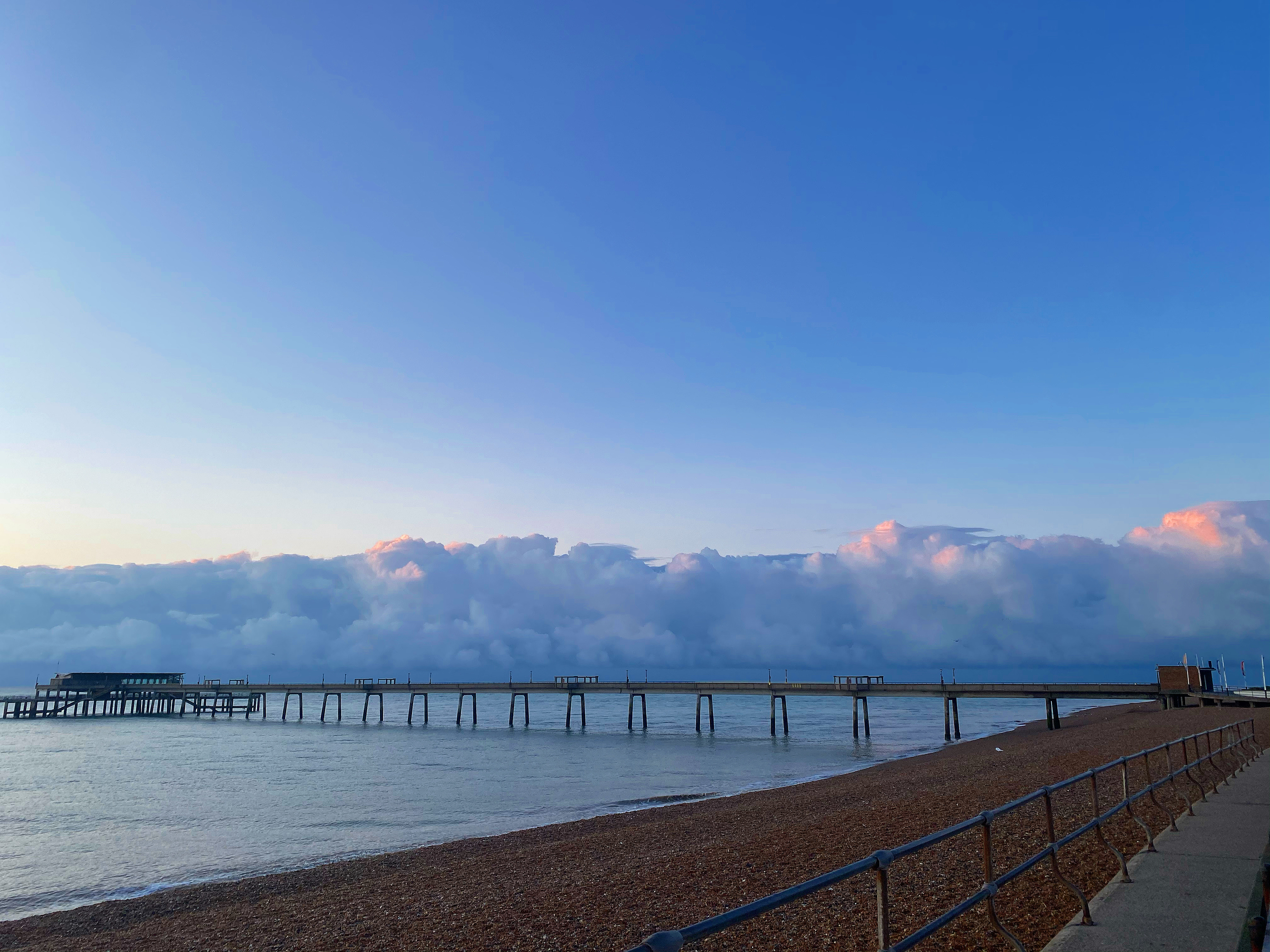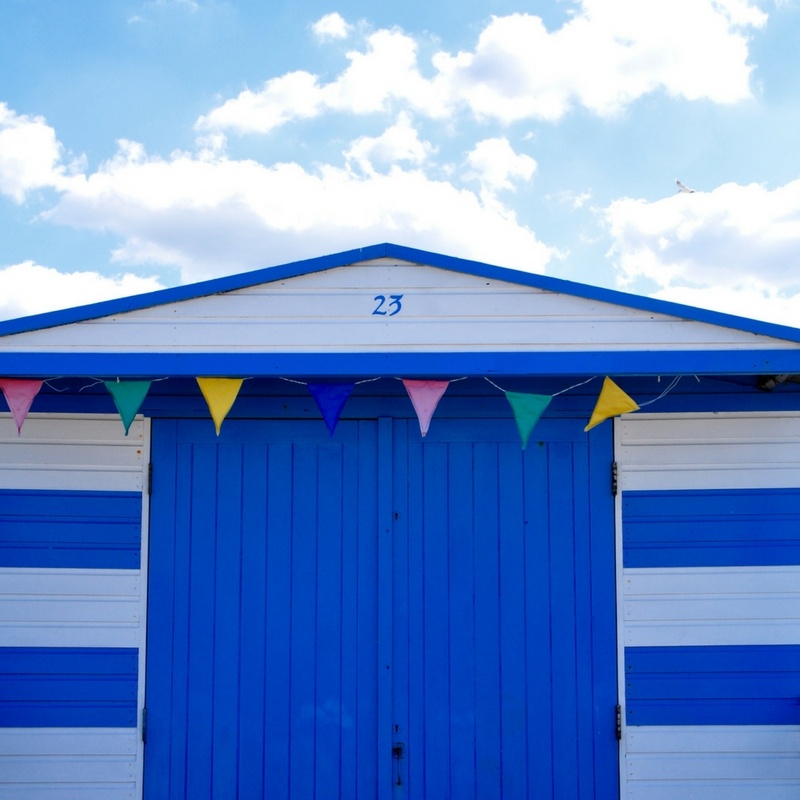 Beautiful Blue Beach Huts
The envy of any city dweller, Kent's gorgeous beach huts sprinkle our seaside towns with colour. Don't even think about buying one - so coveted are these cosy little coastal shacks that the price tag might make your eyes water. Get ahead of the summer rush, and rent one instead for you and your friends to enjoy when the weather heats up. Alternatively, just take a walk through beautifully boho Whitstable, and Instagram your heart out as you spy various shades of blue, turqoise, teal and greens along the seafront. Take a look at blogger Elle Croft's trip to Whitstable for inspiration.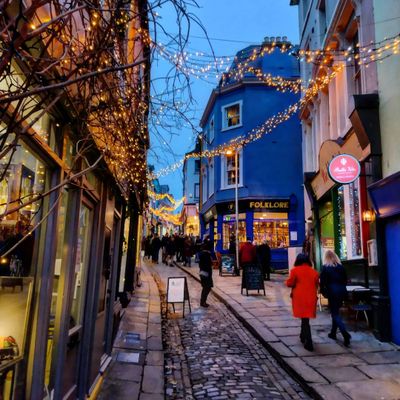 Colourful Blue Streets of Folkestone
Folkestone's Creative Quarter was captured in full colour at night by Instagram user @g.edw91 and impressively displays the night time display of lights and blues...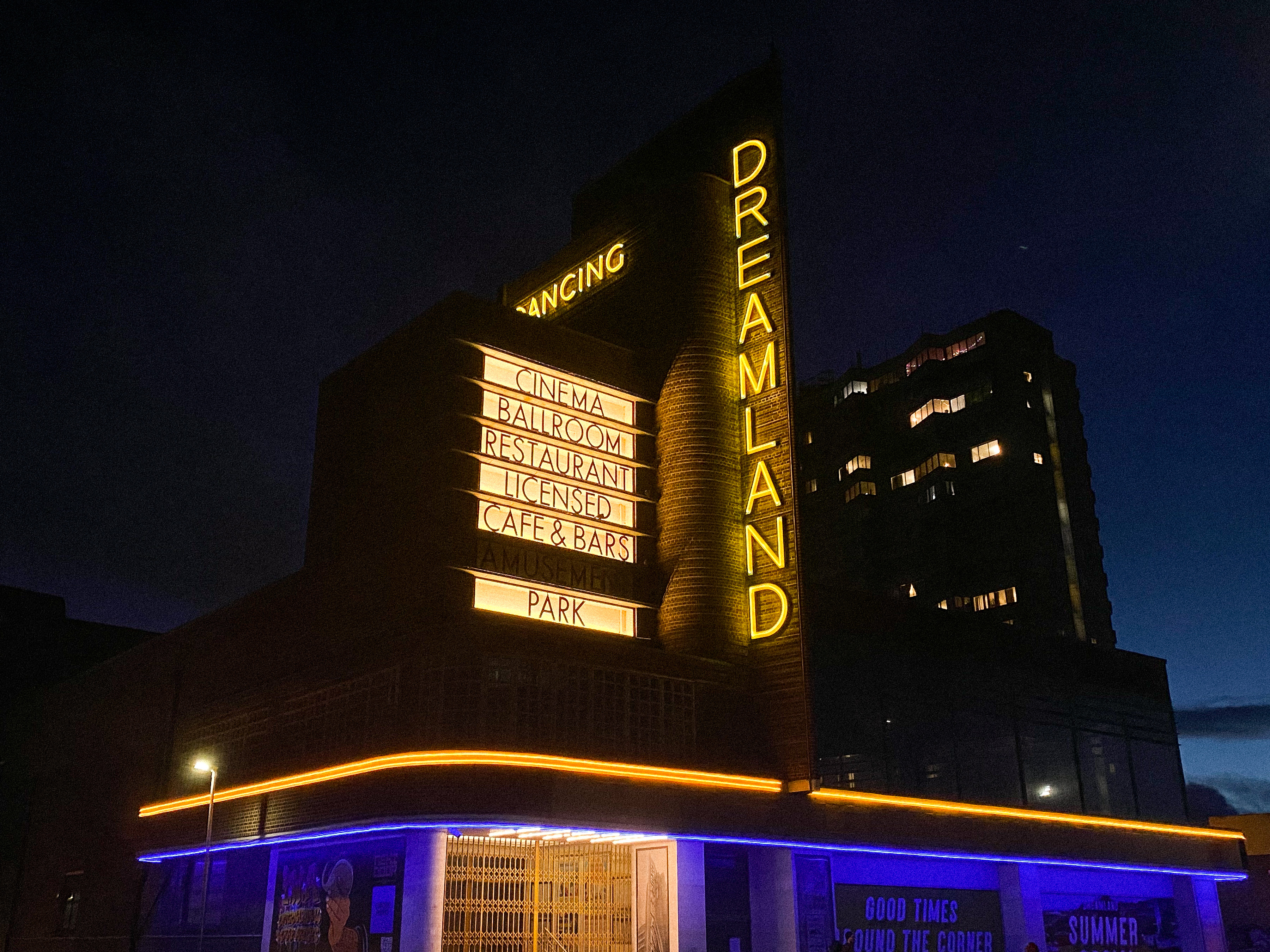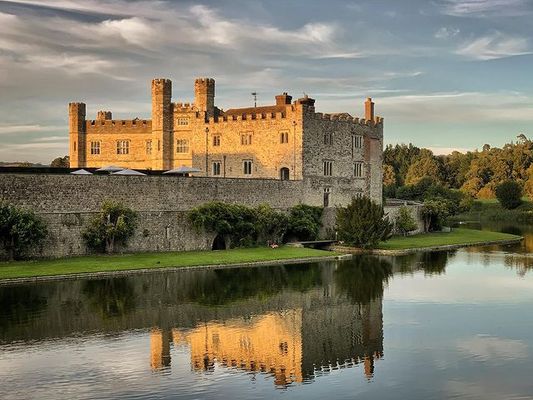 Blue Moat at Leeds Castle
Leeds Castle gives us all of the fairytale feels. Rising up from its very own moat, the castle is a perfect place to escape the January blues especially with its great lakes, enormous grounds to explore, adventure play grounds for the kids, and seasonal events year round. You can even find more 'blues' in the multicoloured grotto at the end of the famous hedge maze... 
Find out more here https://www.visitkent.co.uk/attractions/leeds-castle-2229/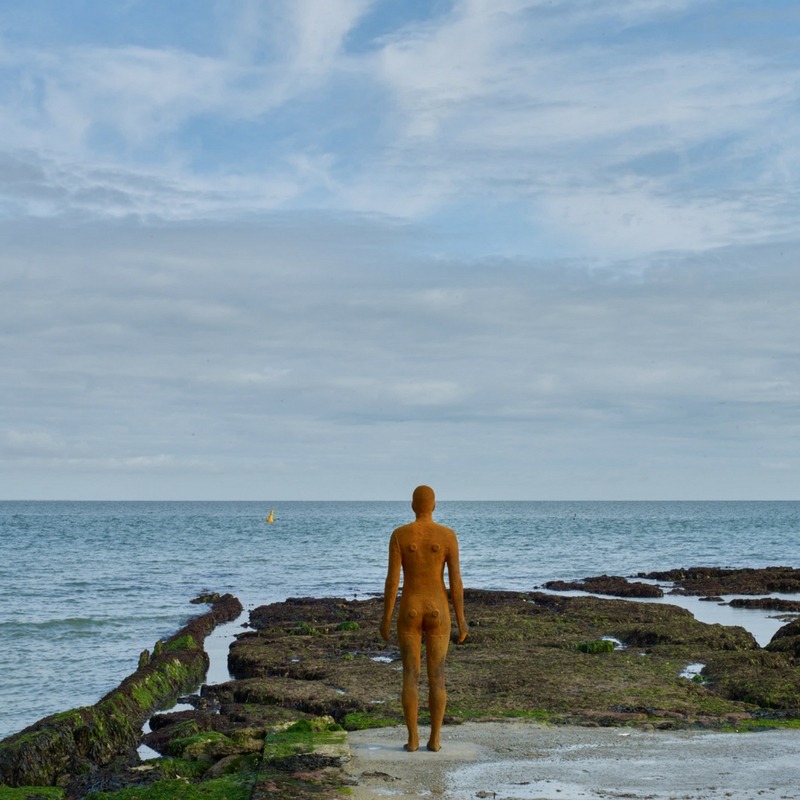 Blue Skies and Works of Art
Stood right on the edge - and occasional in the midst - of the big blue, Antony Gormley's Another Time sculptures in Folkestone and Margate are beautifully framed by sea and sky. Three figures from the series were loaned to this year's Folkestone Triennial arts festival, which positions incredible works of art on the Kent coast. Grab a guide from The Creative Foundation, and stroll under blue skies discovering pieces of beauty on your way. 
For more on Folkestone... https://www.visitkent.co.uk/destinations/folkestone-hythe-and-romney-marsh/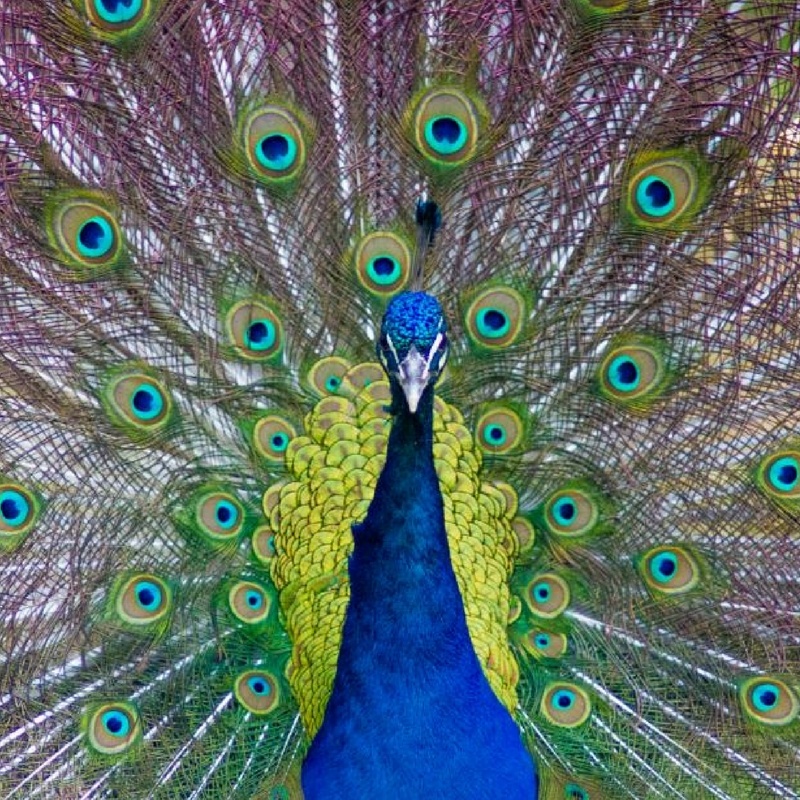 Peacock Blue
If anything could make you smile on Blue Monday, it's got to be this beautiful beast. Kent has a wonderful array of wild animal parks and reserves, filled with exotic, colourful creatures. This lovely chap (who's totally checking you out) is a resident at Howletts Wild Animal Park, part of the Aspinall Foundation. You might also want to pop over to its sister park and reserve, Port Lympne Hotel & Reserve, where a rather handsome water buffalo named Blue has been known to give keepers and visitors a smile on occasion...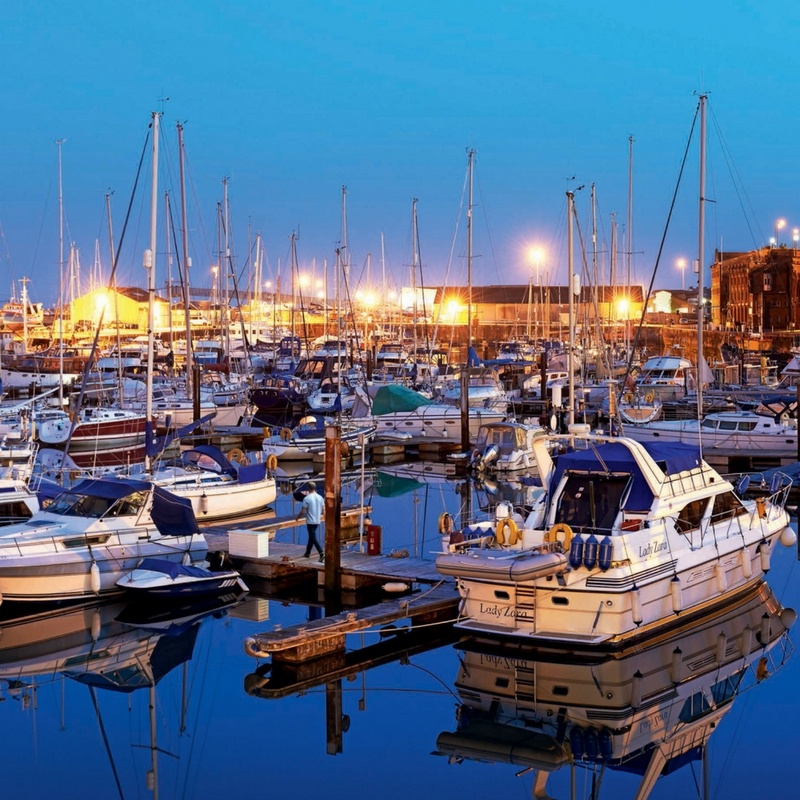 Mediterranean Blue
 Pull up a pew because this midnight blue view of Ramsgate's Royal Harbour is the perfect accompaniment to an evening by the coast. The area is bustling with cafes, bars and boutique shops in the old harbour arches. You can dine in style with great views in the Royal Harbour Brasserie out on the harbour arm, and head in to town later in the evening to see a band at Ramsgate Music Hall, voted one of Britain's best small live music venues by NME.
For more on Ramsgate and its Harbour... https://www.visitkent.co.uk/destinations/margate-broadstairs-and-ramsgate/ramsgate/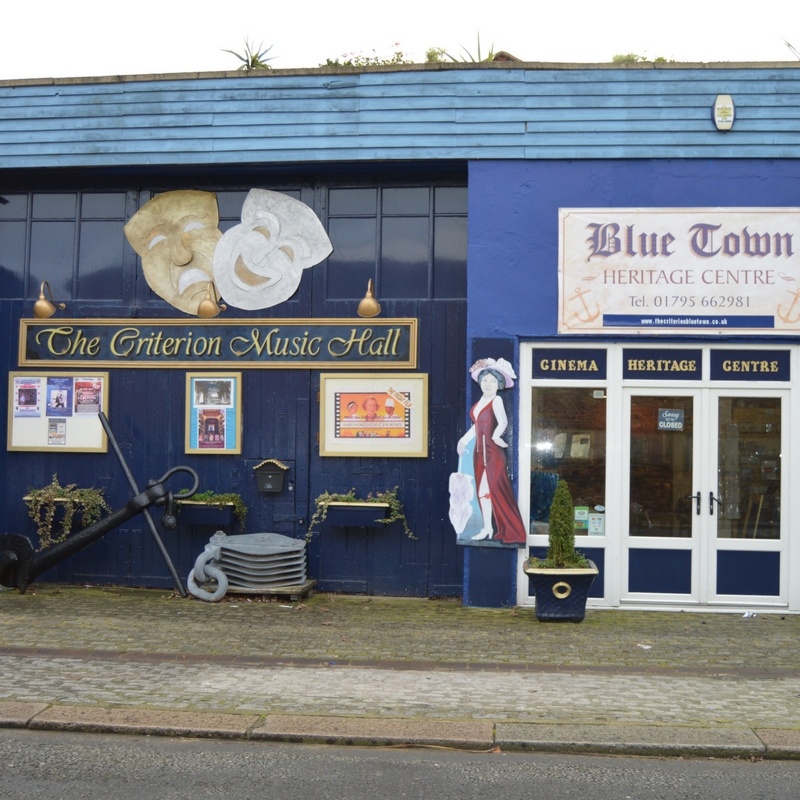 Blue Town
Yes, we have our very own Blue Town nestled in the Isle of Sheppey. This little suburb has a rich history, all detailed in the lovingly preserved Heritage Centre, but the real gem in its crown is the gorgeous Criterion Music Hall. This old fashion music hall serves as both a cinema and theatre for seasons of Victorian Music Hall Shows. They don't make spots like this anymore, so step in time and embrace the glamour of the bygone age...