August Bank Holiday in Kent
The end of summer is near, but with it comes the August bank holiday and one last hurrah before the autumn arrives!
Whether you've had six weeks off or you've just enjoyed six weekends of sunshine, bid farewell to a fantastic summer in style and make the most of a three day weekend packed with things to do from cider festivals and ice cream celebrations, to outdoor theatre and jousting. Take a look at some of our favourites below!
Don't forget, when you're out and about in Kent, be sure to use the #VisitKent hashtag across social media.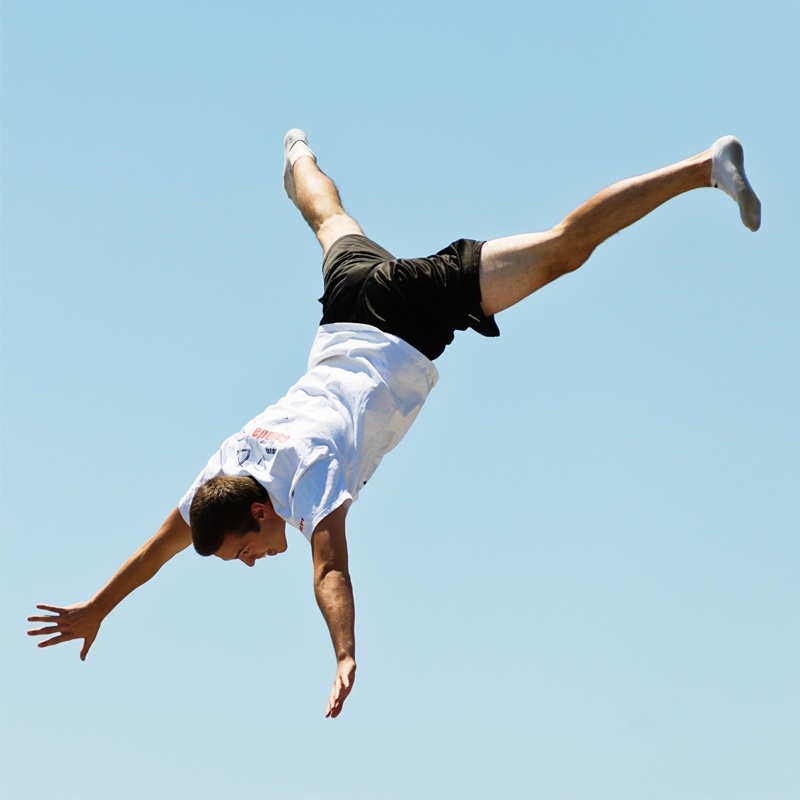 Daring weekend at Betteshanger Park
Adrenaline junkies, if you're in search of an exhilarating way to spend the three-day weekend, Betteshanger Park is the place to go! From a ninja assault course where you can test your speed and stamina on the clock, to a free fall stunt bag which will make you feel like you've jumped out of a plane (yes, really) - the Daredevil Weekend is certainly not for the fainthearted. Get your kicks at Betteshanger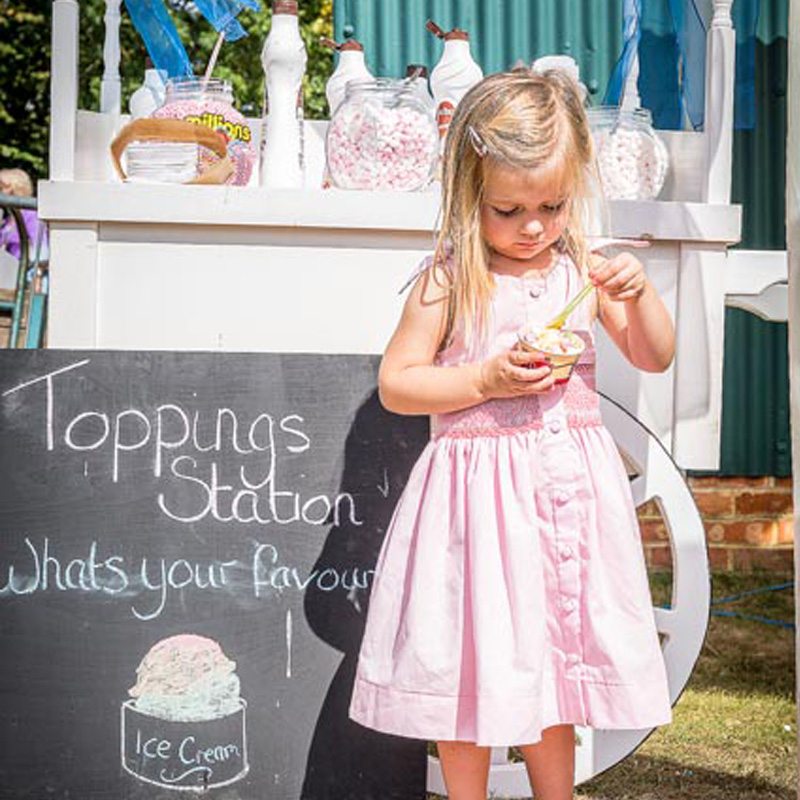 Treat yourself at Kent Life
Ice cream lovers unite! On Monday 27th August Kent Life will host the Ice Cream Festival, offering the chance to taste over 20 flavours of delicious frozen treats, so get in quick before the sun disappears for autumn! If all of that indulgence gets you tired (or you end up with brain freeze), there's always time to sit back on a farmyard tour or chill out and listen to a whole of host of live music on the Dairy Stage! A sweet Kentish day out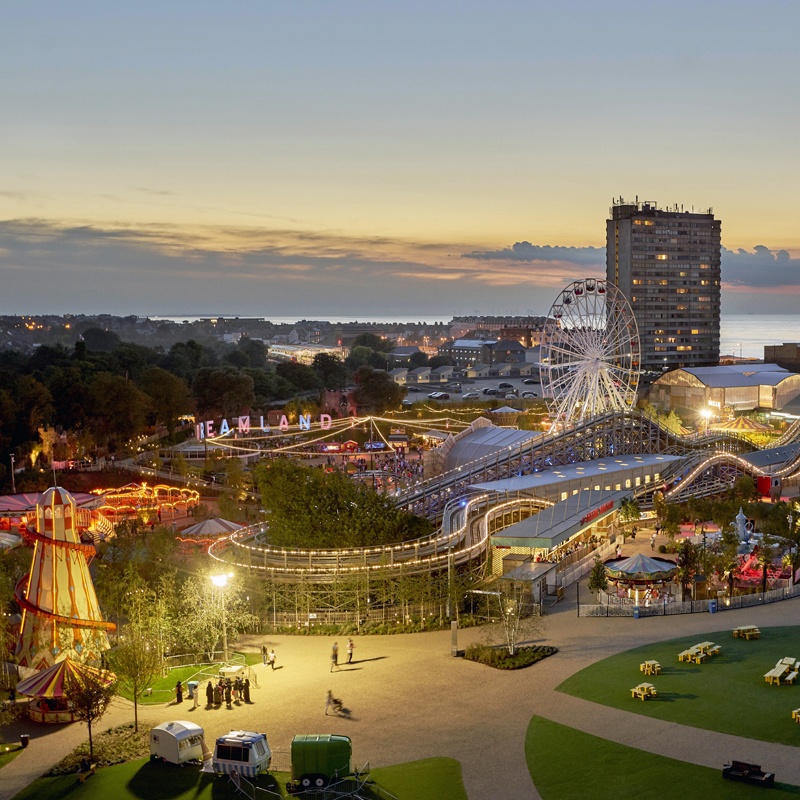 Weekend of fun at Dreamland
One of our favourite summer hot-spots, pay a visit to Dreamland and soar high over the park on one of the brand new 2018 rides, test out your putting with crazy golf, or witness the nail biting Gorilla Circus Performances. And if all of that still doesn't raise a smile, Peppa Pig will be making special appearances throughout the day on the 27th August. Family fun by the seaside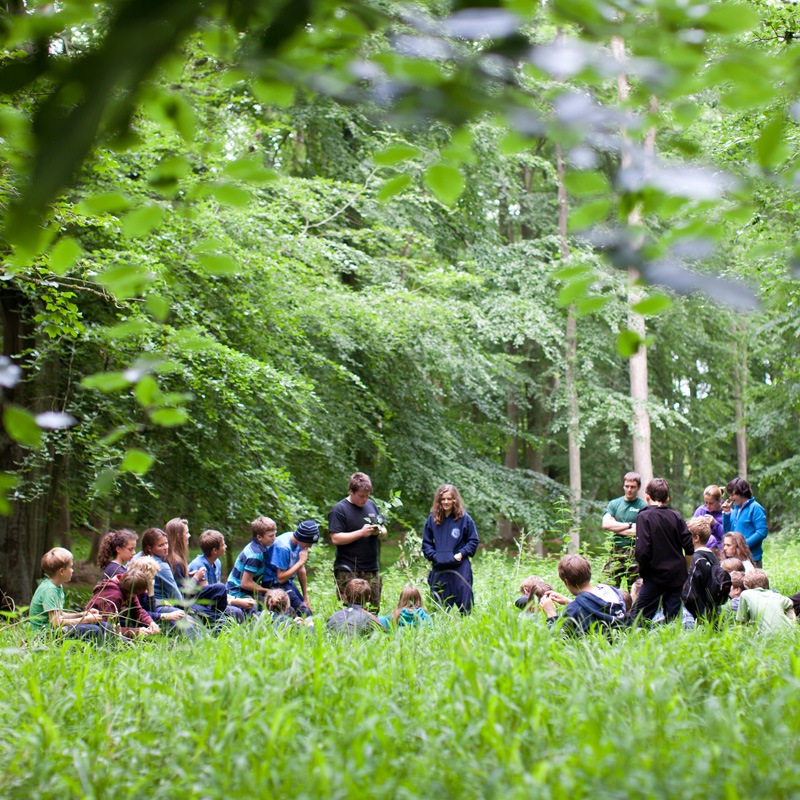 Back to nature at Penshurst Place
If you're looking for a place to go totally wild this weekend and get immersed in the great outdoors, Penshurst Place should be top of your list. Throughout the weekend, they'll be hosting everything from falconry demonstrations and children's crafts right through to bushcraft skills workshops on their Woodland Trail. Not to mention that the beautiful gardens and house are there to explore too, so take a visit and soak up the last of that summer sunshine! Penshurst outdoor discoveries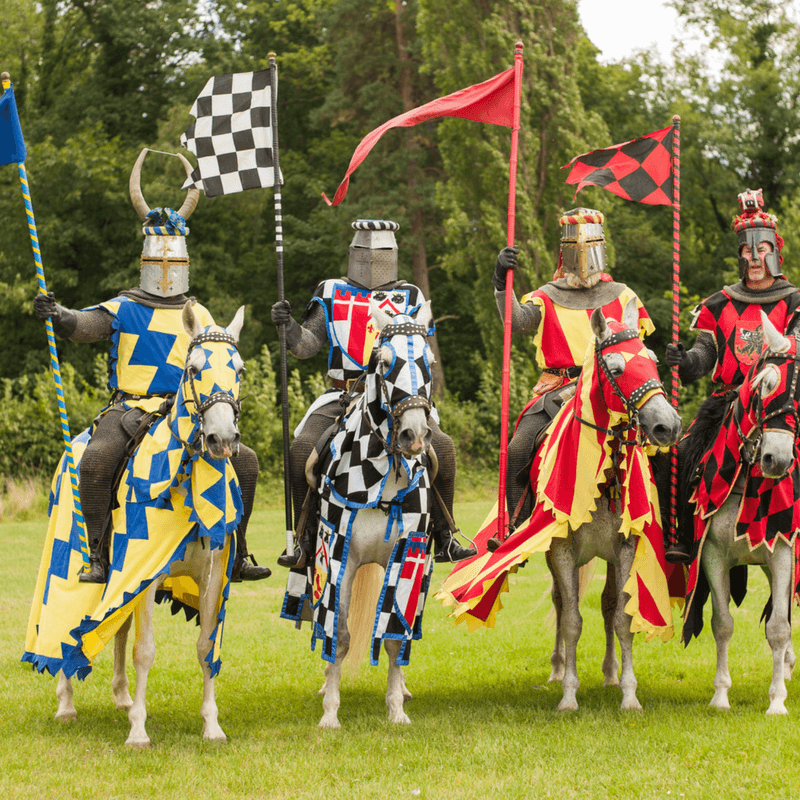 Step back in time at Hever Castle
Any trip to Hever Castle is an immersion into the history books, but this bank holiday weekend promises to be even more historic! Watch special re-enactments from various ages starting with the Saxons right up until the Edwardian times, and give the kids a thrill for history with front row seats at the jousting tournament. If you'd love to see displays of the martial game that is jousting, but can't make it over to Hever, then do not fear as Dover Castle is also hosting a Grand Medieval Joust, with historic encampments to explore right up to entertainment from court jesters! A trip through history at Hever Castle and Dover Castle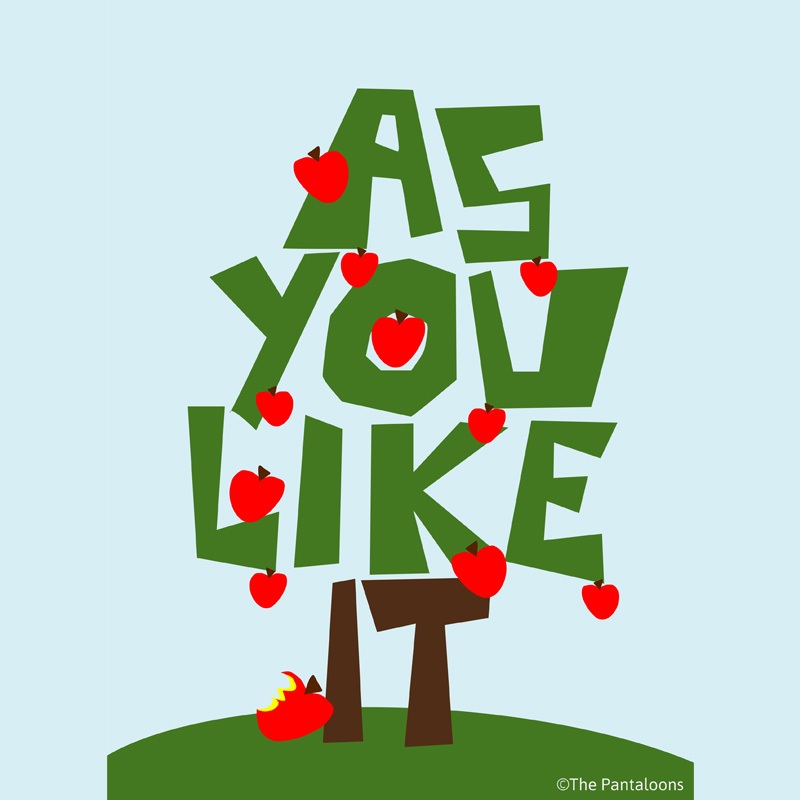 As You Like It at Smallhythe Place
One of Shakespeare's finest comedic works, As You Like It, presented by the iconic Pantaloons, is sure to have you in stitches this weekend! Set against the beautiful backgdrop of actress Ellen Terry's former home, expect lots of late afternoon foot-stomping and live music in this exciting outdoor performance! Smallhythe's open air theatre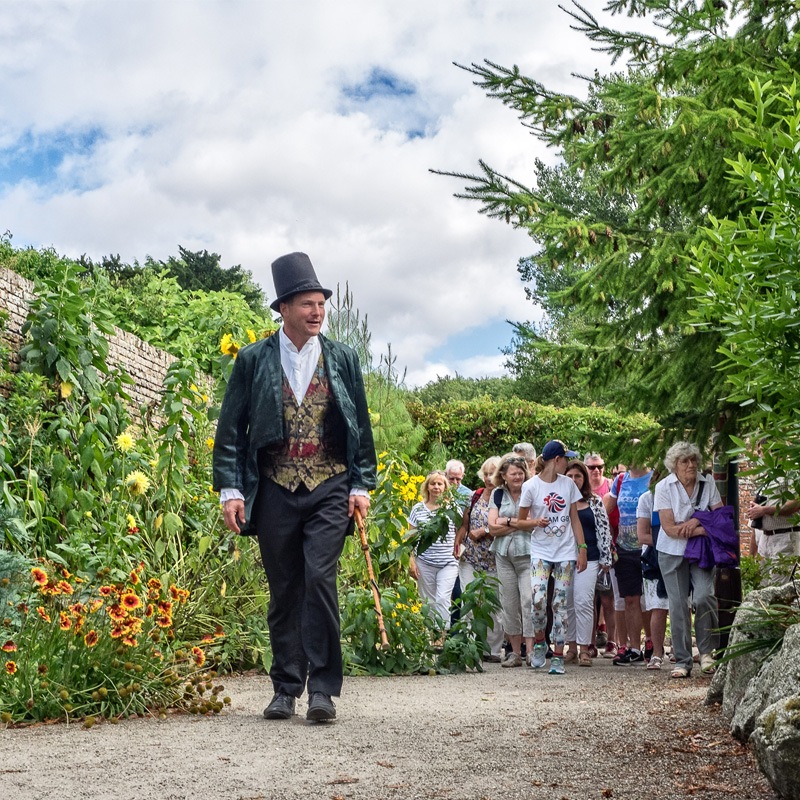 Plant hunting at Lullingstone Castle
The World Garden at Lullingstone Castle is well known for its plant heritage, so make the most of a free bank holiday weekend guided tour with your entry ticket. On the tour discover the history of plant exploration from around the globe and go in search of reptiles and animals from across the continents. World garden tours at Lullingstone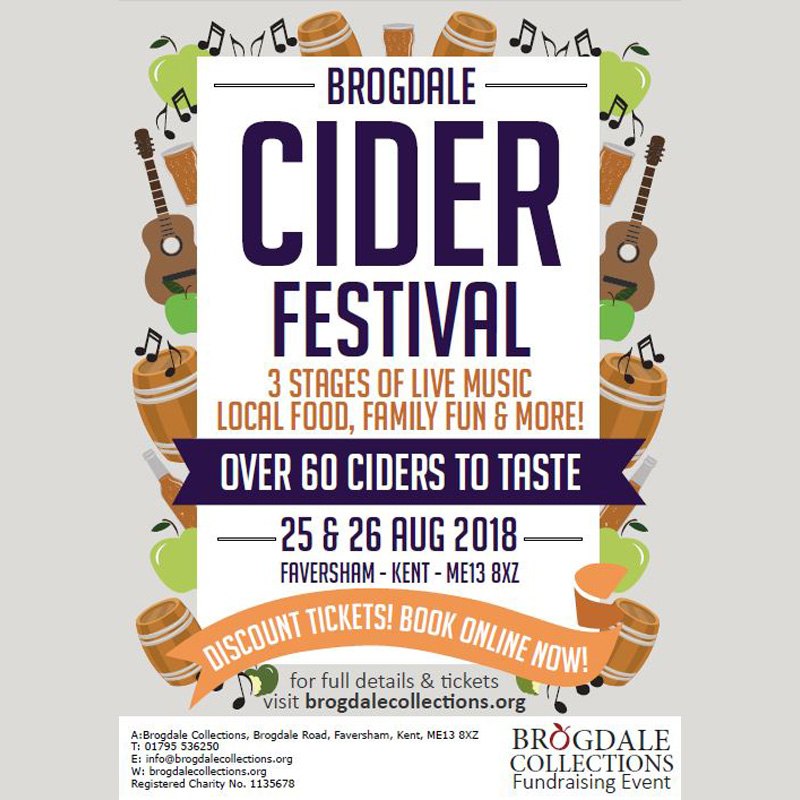 Cider festivities at Brogdale
Brogdale has one of the largest collections of apple trees around, so it's only fitting that they also host one of the biggest cider festivals in the county. With over 60 ciders on offer, archery & axe throwing, live music across 3 stages and children's apple pressing activities & crafts to name just a few activities, there's something for the whole family to enjoy this weekend! Make a weekend of it at Brogdale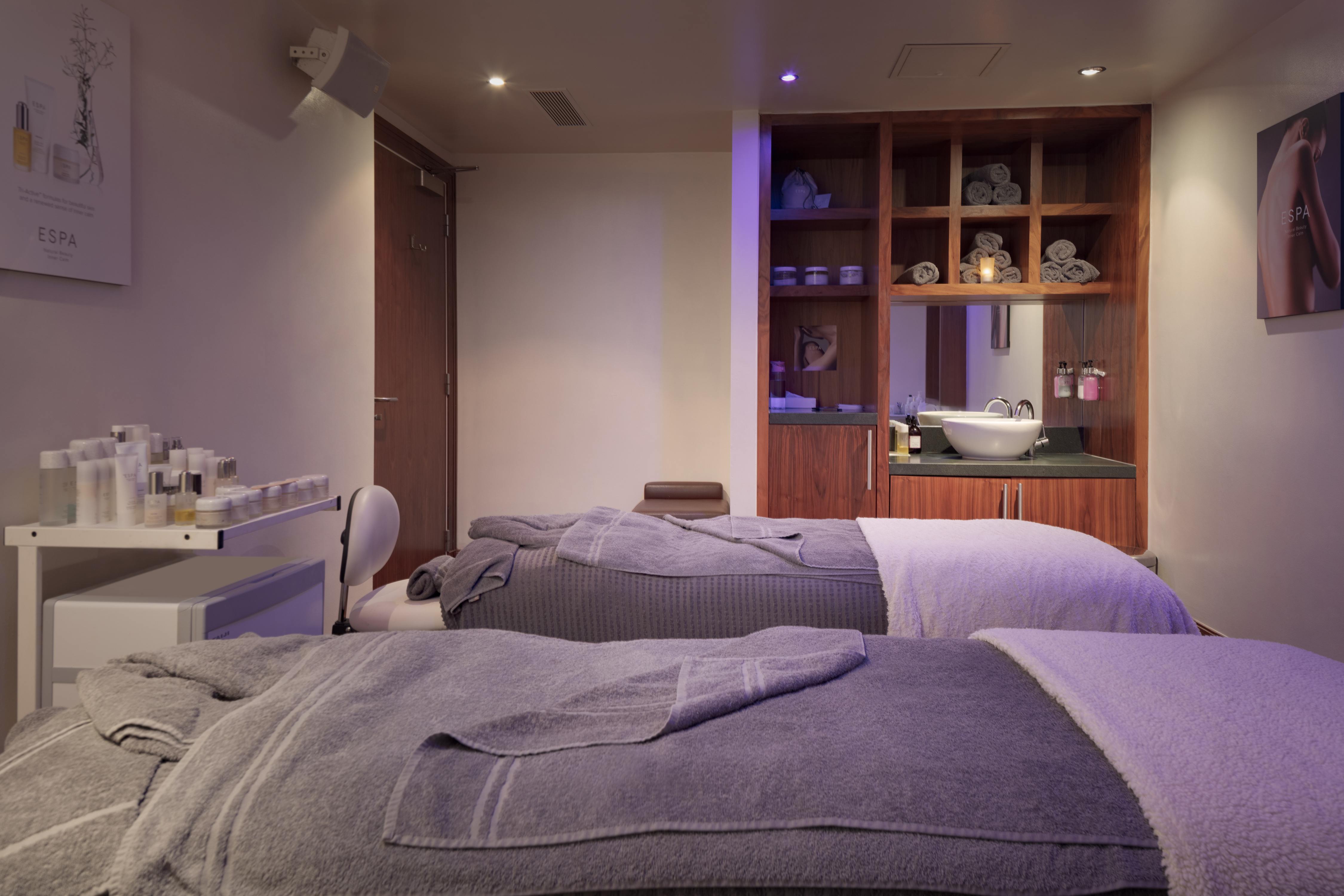 If after seeing all of these festivities across the August bank holiday, you're looking to make a weekend of it, then Ashford International should be the hotel of choice. Throughout August and the start of September, the 4 star hotel is offering guests who book two nights an assortment of benefits, including a complimentary bottle of red wine, an evening meal worth £28 per guest and even 20% off spa treatments! Take time out in Ashford